A Unified Client and Management Information System at BLM
Improving customer service and driving firm-wide performance through real time access to the latest data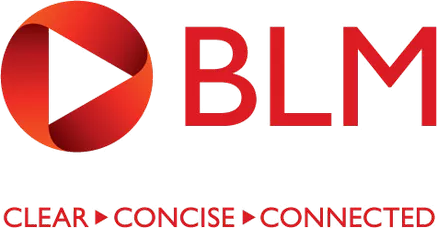 BLM is a UK-based insurance risk and commercial law specialist. The firm initially approached Board with the need for an Information System that would provide clients with fast, real-time access to the status of their matters, but soon realized the potential for the platform to empower staff and management teams internally with KPIs around caseloads and billing cycles. The BLM team now benefits from a snapshot view of data from case management and finance systems in interactive dashboards, helping to make operations leaner and improve customer service levels.
Industry: Legal

Department: All

Employees: 1,500

UK Offices: 13

Founded: 1997
00:00:11BLM is an insurance risk and commercial law firm. Our work is predominantly around dispute resolution but also we undertake a significant amount of advisory work. Our customer base is the general insurance markets, the London market, as well as brokers. We also have a significant portfolio of corporate clients and, with the recent acquisition of a team from Slater and Gordon last year undertaking commercial advisory work, it is one of our firm objectives to extend our footprint in that arena.
00:00:52What did you want to achieve with a new solution? When we first approached Board, we were looking for a solution that would help us with the management information requirements that both we and our clients had. We wanted a solution whereby we could provide them with real-time information in relation to the work that we were doing for them. Where we started with creating a product for our clients, we then obviously realized the power of the software to create something for ourselves internally. And I think that a lot of organizations focus much more on the external client delivery than they do about managing their own internal environment, which obviously you need to do both, you need to not forget about the internal environment. So I think there was a definite demand internally for KPI, so that people could see exactly where they were; so that they could measure their billing; so that they could look at their cycle times; look at their caseload - particularly in the volume area.
00:01:57Why did you choose Board? What attracted us to Board was the flexibility in terms of what it could do and also the use of which we could adapt ourselves to what we wanted to do. I think the way that the Board software is is architected and the way it reacts, we are so much better than the competitors and I think that one of the things that we really liked was the write-back functionality, where actually you could change data in Board and it will write-back to the original data sources. One of things that we do tend to do with our products, particularly when we are creating bespoke environments, is that we will brand them, we will give them a name. So the client facing instance of Board is called BLM Insight. When we came to the internal one, we decided to brand it as BLM Drive because it is driving performance through the firm.
00:02:54What was your first impression of Board? When I first saw the dashboard, BLM Drive, I was really thrilled. It looked really good, it performed very well, it was fast. All of the information that I needed was there and easy to access. I was delighted with what we've produced and what Board had helped us produce really.
00:03:15It looks very simple, very clean. A lot of information that I needed was there at a glance. Things like hours and billing - it was there for me to easily see.
00:03:31What impact is Board having on BLM? I think one of the big differences is having real-time information. The daily update, it feeding into being on people's desktop, and that will apply whether it is to the lawyers, to the finance team, to the Operations Board, or the Executive Board. It's bringing together all of the data that was in lots of different places. So in the finance system, in the case management systems...and Board now brings that all together to people in a real-time, snapshot view.
00:04:07It is going help make operations a lot leaner, in getting our files opened, closed, and dealt with. A lot of information on there was not available to me in any way before. And it would be relying upon somebody sending you that information for you to then act on. I cannot really emphasize enough how much difference it has made to me as a fee earner. It pops up as soon as you come in the morning, which I think is a really good focus for what you need to look at that day. It is useful because if you go home on Monday night and you've got no client balances, you come in the next day and two have appeared, you know that you need to have a look at those files and work out what is going on.
00:04:54BLM Drive has made me so much more efficient. I used Drive to prepare for my one-to-one in February. My preparations would normally take maybe two hours to drill down into the various spreadsheets, to access various information. I used BLM Drive and it took me about an hour to get all of the same information. I think the scope for Board for us is enormous.
00:05:21How will you develop Board moving forward? So we have concentrated, as I said, on the client view initially and that was for our general insurer clients. We are doing the internal BLM Drive project currently, and we have already got plans for phase two of that to be bringing in more data and creating - we see it becoming - almost a portal which will access a lot of our other applications as well.
00:05:46They are certain applications already launched from within the BLM Drive environment, but we see us adding more to that. Products and solutions like this can really make a difference to a law firm and the service that you provide to a customer, if you do tailor it to other individual customer needs. That up to date, up to the minute information is what helps you be more agile in how you manage your business.