Finance
Fully consolidated financial statements in minutes
Accelerate monthly cycles, report more accurately, and gain complete financial control with Board Financial Consolidation.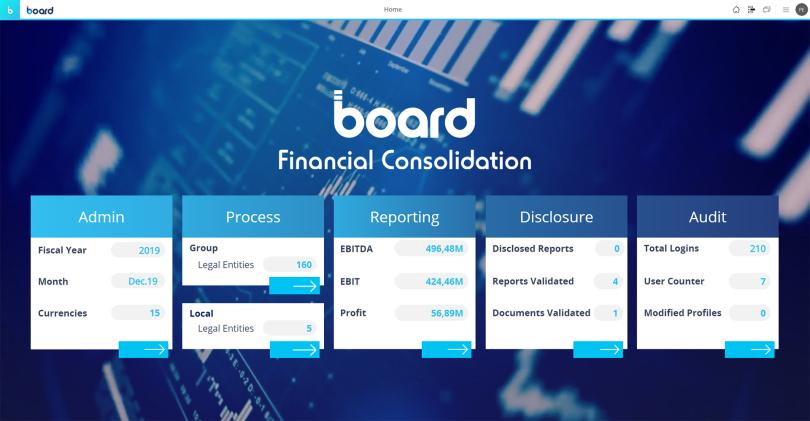 Supercharged financial consolidation software
Whatever your organization's size, Board streamlines financial consolidation, reporting, and disclosure, allowing finance teams to rebalance the mix of their activities and spend more time on performance management and value creation.
Single source of truth
Accelerated monthly cycles
Simplified controls and audit trails
Flexible collaboration
Actionable insights for decision-making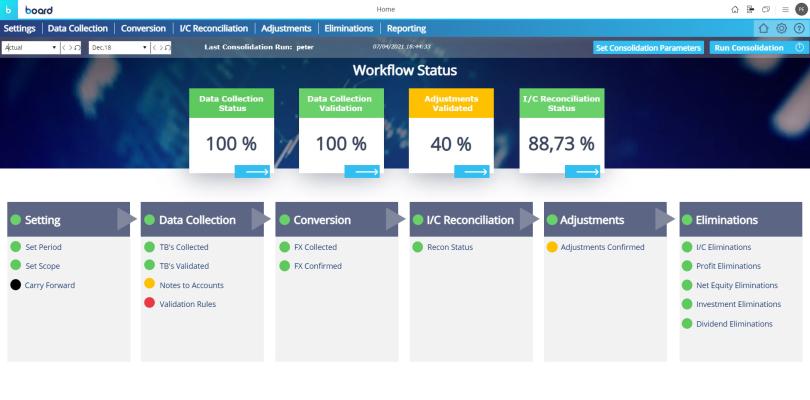 Automate your consolidation process

Turnkey functionality merges data from different locations and multiple general ledgers automatically, eliminating time-consuming and non-compliant spreadsheet-based processes and dramatically reducing the length of the close cycle.

Enable effortless multi-currency conversion

Different currencies are instantly converted with calculation of a Conversion Reserve, enabling you to start analyzing your performance faster.

Achieve process standardization and control

A workflow control panel makes it easy to monitor and manage all of the steps involved in the consolidation of financial statements across the whole enterprise, highlighting the operations status and certifying internal controls.

Gain full auditability of activities

The in-built workflow functionality enables you to provide an audit report on consolidated financial statements thanks to full data and process auditability, meaning you can be assured that activities are fully traceable.

Link consolidated data with planning and analysis

Unified Business Intelligence and Corporate Performance Management functionality enables consolidated financial statements to be analyzed in detail and used as the basis for future planning and data modeling activities.
A comprehensive range of capabilities
Data Collection, Validation, and Submission
Process Monitoring, Workflow, and Audit Trails
Intercompany Reconciliation Dashboard
Multiple Currencies and Exchange Rates
Intelligent Calculations and Rules
Statutory Reporting
Managerial Reporting and Self-Service Analysis
Disclosure Management
Used by leading organizations to consolidate multi-entity data

We are absolutely sure that the consolidated financial statement reporting, statutory reporting, and managerial reporting are aligned.