Finance
Financial consolidation at the click of a button
Achieve accurate group reporting, fast closing, and complete financial control in a single platform
Next-level financial consolidation software
Replacing the time-consuming, manual tasks traditionally associated with the financial consolidation process, Board Financial Consolidation enables companies to perform both legal and management consolidation within a single, specially designed solution. Board delivers deep insight into financial and operational results and greatly improves the speed and efficiency of all your financial consolidation activities.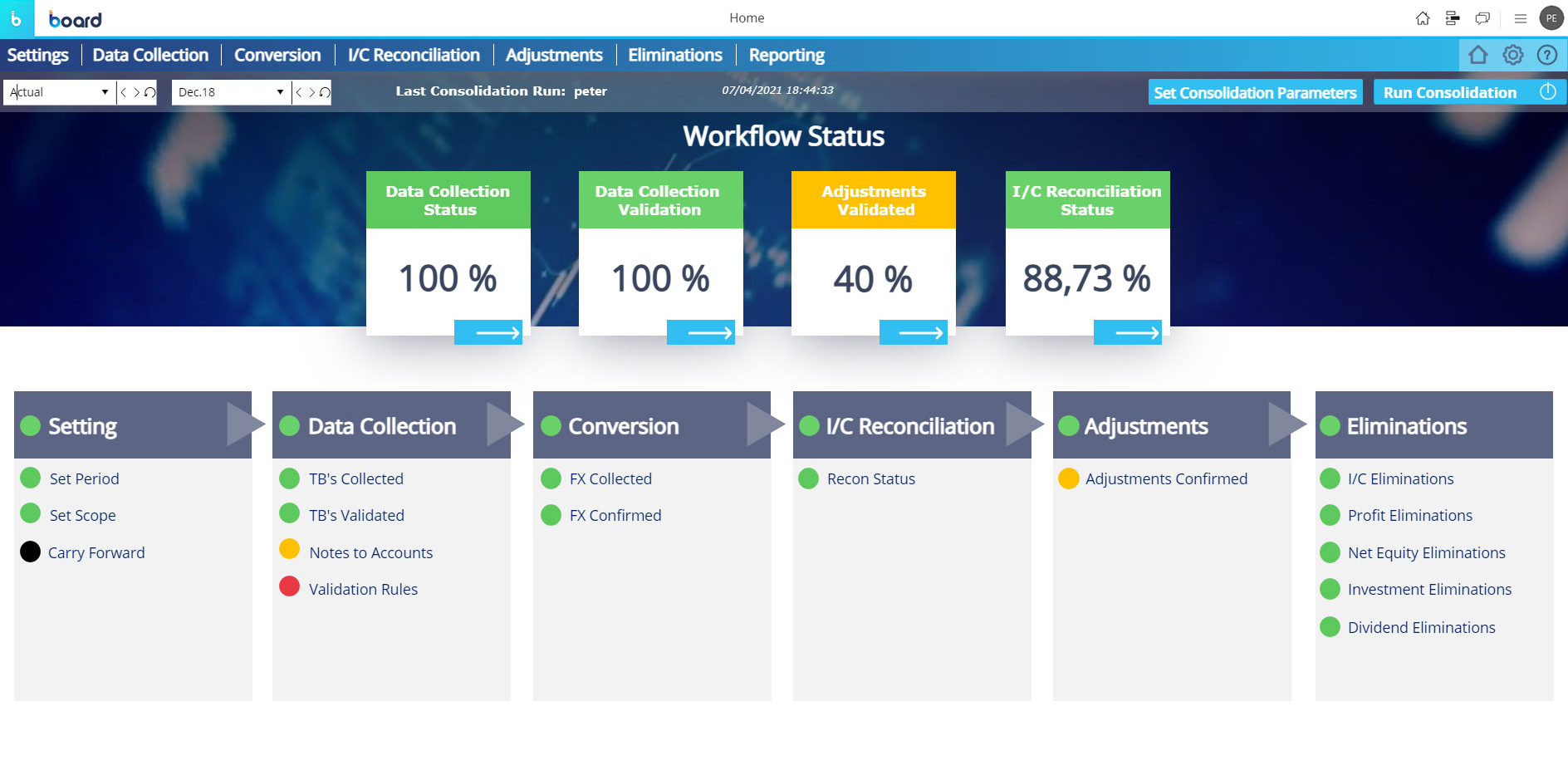 Automate your consolidation process

Turnkey functionality merges data from different locations and multiple general ledgers automatically, eliminating time-consuming and non-compliant spreadsheet-based processes and dramatically reducing the length of the close cycle

Enable effortless multi-currency conversion

Different currencies are instantly converted with calculation of a Conversion Reserve, enabling you to start analyzing your performance faster

Achieve process standardization and control

A workflow control panel makes it easy to monitor and manage all of the steps involved in the consolidation of financial statements across the whole enterprise, highlighting the operations status and certifying internal controls

Gain full auditability of activities

The in-built workflow functionality enables you to provide an audit report on consolidated financial statements thanks to full data and process auditability, meaning you can be assured that activities are fully traceable

Link consolidated data with planning and analysis

Unified Business Intelligence and Corporate Performance Management functionality enables consolidated financial statements to be analyzed in detail and used as the basis for future planning and data modeling activities
Everything you need for effective financial consolidation
Automate the multi-level consolidation of complex group structures and support Statutory, Management, and Segment reporting in a single solution
Currency conversion with calculation of Conversion Reserve
Intercompany eliminations of Credits/Debits and Expenses/Revenues
Elimination of Investments in subsidiaries and Net Equity, with calculation of Consolidation Reserve
Elimination of Dividends and subsidiaries Gain/Loss, with calculation of group Gain/Loss
Calculation of changes in consolidation scope
Cash-flow calculation and reporting
I/C reconciliation at transaction document or currency level
Flat and Sub-consolidation models
Creation and comparison of unlimited scenarios (Actual, Budget, Forecast, etc.)
Multiple customizable closing periods (Year, Quarter, Month, etc.)
Management of multiple Charts of Accounts (Local, Group, and Reporting)
Journal entries at Company and Group level
Used by leading organizations to consolidate multi-entity data

We are absolutely sure that the consolidated financial statement reporting, statutory reporting, and managerial reporting are aligned.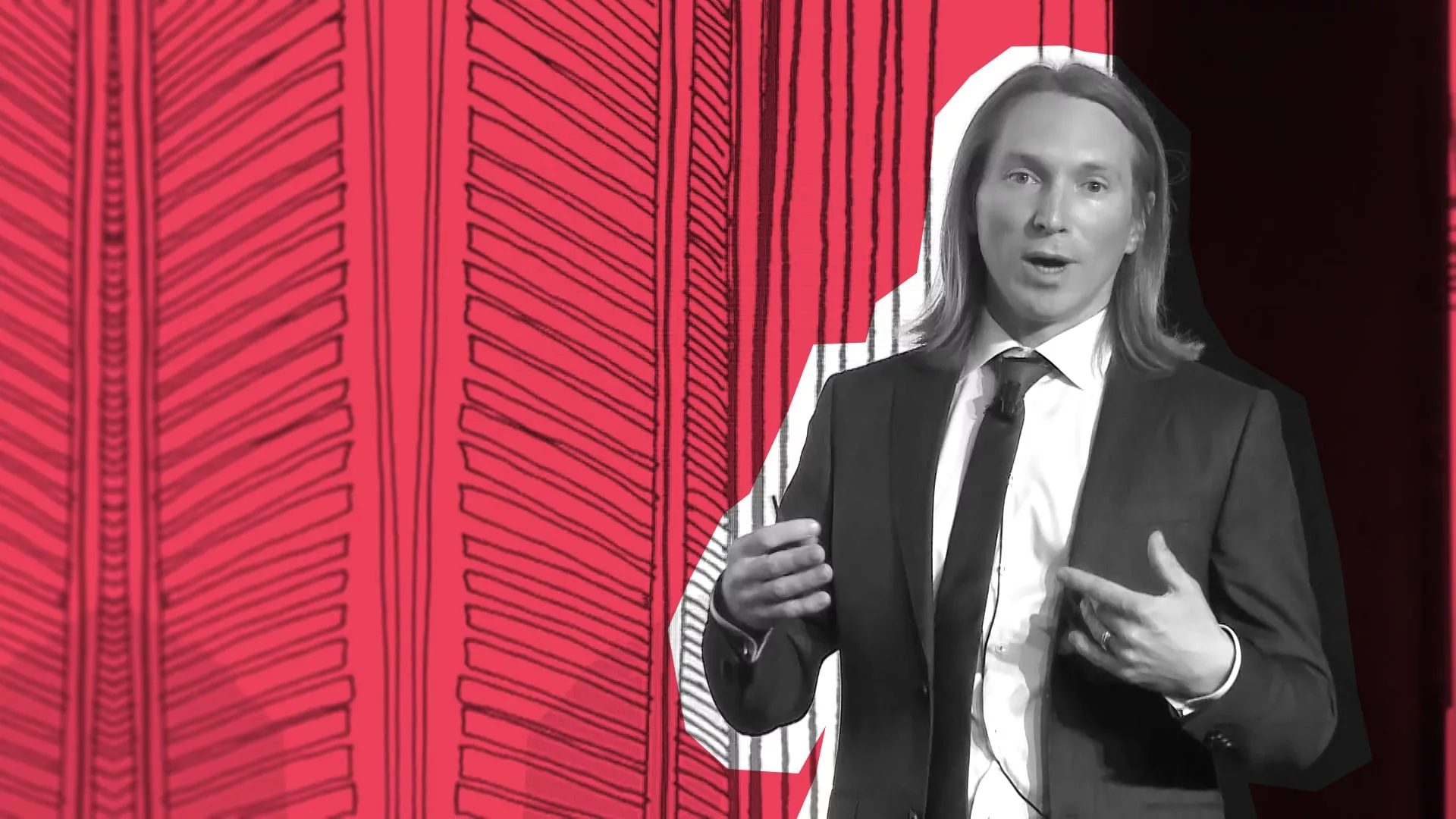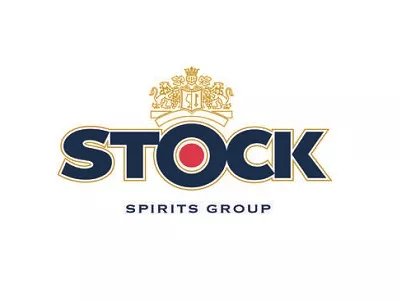 Consolidation of 17 reporting units including actual, budget, and forecast results
Financial consolidation resources