Digital Finance Transformation at KPMG Germany
Empowering Finance Business Partnering through a next-level FP&A approach that drives efficiency, flexibility, and visibility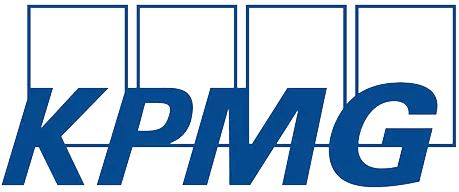 To keep up with the pace of industry change, KPMG Germany embarked on a transformative project to shape the future role of finance in the company. Using the Board Intelligent Planning Platform, the business created a one-touch, standardized planning process covering everything from strategic plans down to detailed costs. The result is greater efficiency, flexibility, and visibility in all financial planning activities.
Read the full case study
Industry: Professional Services

Department: Finance

Employees: 10,700

Revenue : €1.92 billion

Locations : 20
(WRITTEN IN 2018)
KPMG is a corporate network with a headcount of more than 207,000 across 154 countries. It is one of the leading audit and consultancy companies in Germany, with around 10,700 employees based at over 20 locations. KPMG's services include the divisions of Audit, Tax, Law, Consulting, and Deal Advisory.
Audit focuses on auditing the annual financial statements of organizations, Tax covers the tax advisory activities of the business, Law combines legal expertise and specialist knowledge in a global, full-service law firm, and the Consulting and Deal Advisory areas provide high-level technical expertise on business, regulatory, and transaction-based topics.
KPMG specializes in cross-divisional topics for key sectors of the economy, combining the experience of experts from around the world to further enhance the quality of its advice.
The Challenge: Preparing the finance function for the future
Digitization and the workplace of the future are today's shape-shifters for every sector and division. They come with some extreme challenges and risks, but they also offer enormous opportunities for companies and employees.
In 2016, KPMG's finance team launched the Finance 2020 program to address future requirements and shape the role of finance in the company. The scheme deals with increased process automation, radical process optimization, and a repositioning of the division's role which is shifting towards a skilled, engaged, professional, and objective Finance Business Partner.
Accepting the new landscape in 2016, it became clear which obstacles in the planning process needed to be overcome to implement this ambitious transformation:
High procedural costs: Employees considered previous planning processes to be over-technical and complex. There was a feeling of constantly being stuck in the planning process.
Lengthy approval processes: Planning processes always required strong personal exchanges and numerous rounds of discussions. Due to the level of detail and process dependencies, steering-relevant information always seemed to come too late.
Top-down or bottom-up planning: There was a need for flexibility in planning. It was not possible to combine top-down and bottom-up planning.
Obsolete technological islands: Many of the planning documents were created in standalone programs such as Excel and PowerPoint, preventing any rapid exchange of information. The opportunities for new technologies in the field of planning were not fully exploited and the existing systems landscape had met its functional and capacity limits.
Individual calculations: Different departments often had a different planning focus, which again made it difficult to standardize and unify plans across the business. The widespread planning landscape created a lot of work in terms of testing interfaces and migrations.
Throughout the planning process, there was too much focus on the detailed recording of financial figures. For example, any budget deviations could only be analyzed after a comprehensive gathering of facts in intensive exchanges with the specialist departments. As a result, decision-relevant discussions would often come too late. This was also the case for the forecast process, which focused on the detailed collection of quantitative information twice a year. A number of resources were involved in the collection, coordination, and evaluation and this lengthy process meant that there was little scope for control options until the discussion of content and clarification.
To design a solution that would overcome these shortcomings and act as a reliable platform for the future, the Corporate Controlling (Planning) team started looking at what they wanted from a planning landscape. The result was a list of key points on which the future-oriented system architecture should be based, which helped to form the requirements for the new solution:
Top-down and bottom-up planning: Flexible and agile planning and planning strategies require a combination of top-down and bottom-up planning approaches.
Simulation: By integrating value driver models and supporting predictive models, different scenarios can be played out as early as the planning phase.
Automatic approvals: The future solution had to support and guide the coordination processes in the best possible technical way.
Full integration: By fully integrating the planning tools into the existing system landscape all the planning processes can be interlinked in the most effective way.
Ad-hoc reporting: A high level of instant data availability was needed for flexible, modern, and agile reporting, so reporting data could be consolidated without delay.
The Board Solution: A single intelligent platform to cover all requirements
To meet the requirements described in the target situation, KPMG began a structured selection process to evaluate a variety of providers. In addition to the above requirements, it was important to also map out the redesign of the overarching processes:
• One-touch planning: The future system had to enable the existing process structure to be streamlined and standardized. A coordinated process chain was to be implemented, which involves a one-off planning stage for each decision level, from strategic corporate planning through to market-processing strategy and detailed cost planning.
• Early warning process: An early warning process had to replace the current forecast process. This would significantly reduce the planning workload and increase the control capabilities of management levels. This is where topic-based planning comes in; based on the year-end result this would identify problem areas more quickly so countermeasures could be developed in a timely manner. By cutting the number of KPIs in line with target values, workload could be reduced significantly while workrate could be increased, embedding the process into the company's monthly reporting.
In terms of technology, KPMG wanted to set up a single point of content that bundled all financially relevant planning processes together, based on a standard solution. The purpose of the finance team's ownership of the project was to unite design and system development into one in addition to bundling specialist and technical expertise. This concept would make it easier and faster to implement new system requirements with a more specialist foundation.
KPMG identified the Board Intelligent Planning Platform as the potential solution to its challenges. In a successful POC (Proof of Concept), Board managed to model all of KPMG's process, design, and planning requirements in a compacted form within 2 days. The moderate project costs meant KPMG could easily predict and justify the project risk. Board had also already been successfully implemented within the KPMG global network in Switzerland and the Netherlands, which made the decision easier.
The project team rolled out Board to 100 users as a pilot project from December 2016 to September 2017. The planning modules were designed, developed, and built to customer specifications, with the functions for migrating between the system landscapes and the backup system specially developed for KPMG. KPMG Germany also had access to internal teams of experts who were able to support every aspect of the Board design and implementation.
The Benefits: Greater efficiency, flexibility, and visibility in financial planning
The Board solution reflects KPMG's target planning landscape and was a significant factor in the Corporate Controlling (Planning) team meeting its operational goals. The system is used primarily for performance management (budgeting, planning & forecasting, profitability analysis) and to discover crucial and actionable insights.
The system-based collection of qualitative data and digital control for transparent approval processes has significantly increased the speed of planning activities. The option to comment on plans and forward them to other people and departments, in line with the agreed processes, increases employee productivity and frees up time for staff to get more involved in content analyses and grow into a Finance Business Partner for all the divisions.
The simplicity of the Board application and the easy setup of new planning templates and reports, without any in-depth IT knowledge, brings the planning tools closer to the specialist departments and allows the experts to quickly and qualitatively analyze the data. Its extensive planning functionality (with flexibility for top-down and bottom-up planning), simple consolidation, and ad-hoc progress reporting also improve the quality of planning as a whole. In summary, this means that employees spend less time on administrative duties. Due to the standardized, streamlined, and integrated processes, KPMG can make relevant information available at a much faster rate.
As a result, KPMG has come closer to its goal of creating a planning system landscape that is perceived at all levels as an enrichment rather than an obligation, and is now exploiting all of Board's interactivity and data prognosis capabilities. A largely automatic planning system has emerged, which guides the user on a clear and simple path through the planning processes, minimizing the workload and allowing only vital tweaks to be made where necessary. Employees can also use predictive approaches and modern forms of data prognosis.
As one of the leading consultancy firms, KPMG has these tips for other companies implementing similar projects:
Consider a POC (Proof of Concept) solution. This is the best way to formulate your core requirements in detail and to try out the system for your individual requirements.
Define a clear target image and set precise project goals! It's the only way to successfully implement ambitious projects.
Focus heavily on your project team and use the expertise and experience of external colleagues. This will contribute significantly to sustainable and long-term project success.
"With the help of Board, KPMG has come closer to its goal of creating a planning system landscape that is perceived at all levels as an enrichment rather than an obligation, and we are now exploiting all of its interactivity and data prognosis capabilities," concludes Ralph Schatten, Head of Controlling, KPMG AG Auditing Firm
00:00:19KPMG is an auditing and consulting firm. In Germany we've been supporting our customers for more than 125 years in more than 20 branches. Our customers include large DAX-listed companies, as well as many medium sized companies. Thematically, our services are organised in 5 business domains. In order to give our clients the best possible service, we've grouped our services into 5 different segments. And the good thing was that with Board we could interlink all our planning processes. Our goal in finance is to be a business partner and to support the business. We therefore created a project called Finance 2020 in order to design our digitalisation strategy. Board, as a planning system, is an important component of this strategy.
00:01:07What were your expectations towards the new system? To find a future-proof planning system we started by identifying the fundamental expectations we would have of a new planning environment. After many discussions we identified a goal with 5 key points to create a forward-thinking planning system for KPMG.
00:01:29What was the situation before Board was implemented? Before implementing Board, our situation was very different. We used different technologies - Excel and PowerPoint in combination with VBA macros. It made planning or consolidation very complicated with many interface tests and reconciliation audits, which made planning technically difficult. Organisationally, our life before Board was also very different, with many complicated coordination processes between the individual units. Generally, planning here at KPMG was viewed as permanent and very complicated.
00:02:10How did you go about solving your problems? Our key problems regarding processes and technology were solved in the following way. As regards processes, we have two key building blogs which we developed. Firstly we implemented One-Touch Planning, to significantly reduce the planning effort for the individual participants. This involves integrating all the steps from Market Development Strategy to Strategic Planning, as well as Detail Cost Planning and reducing them to their key components.

A further component was to develop an Early Warning System. With the Early Warning System, we wanted to replace our existing forecasting process. Firstly, to significantly reduce the planning effort, but also to increase the control relevance at management level. Our second pillar - Technology - contained a goal to create a Single Point of Content for all finance-related planning processes. This means that we unified all planning applications into an overarching, modern technological framework. Secondly we addressed Finance Ownership, meaning that all Design and Development work can be done exclusively by the relevant department, thereby increasing the know-how within the department, as well as allowing much faster and flexible reaction to future requirements and changes to the processes or the application itself.
00:03:29Why did you choose Board? We finally decided on the partnership with Board and the Board software, after a successful two-day Proof-of-Concept workshop with the Board team. They managed to map our process, design, and planning requirements in a unified model. In addition, the financial risk related to the moderate project cost was easy to calculate and justify. Furthermore, expert consulting teams within KPMG Germany provided support and advice to us on all questions related to the design and implementation of the Board software.

We are primarily using the functions of Performance Management which includes all planning functionalities for our Finance Planning application. Additionally, we are also using the Business Intelligence functionalities for the reporting of individual planning results.
00:04:24Has the Board application made a difference for you? Board has made the following differences for us: We can implement the system much faster. For example, the Early Warning System - from design and development to implementation with our users - took only two months. Furthermore, Board allows us to report flexibly and interactively. From sales, to consulting and support, we generally feel very well looked after by Board. As regards the planning application, even though I'm not exactly a database expert myself, I find the planning application very simple and intuitive to use.
00:05:07What are the business benefits related to the implementation of Board? The deployment of Board software has also allowed our business units to increase the efficiency of their planning processes significantly. For Sales Planning, the multidimensional planning and integration of products, markets, and production units has been substantially simplified and accelerated. The highlight was the support of a two-day planning campus with a real-time planning application. A further example is the Board-developed Market Place for internal activity allocation, which has become significantly simpler and faster.
00:05:46What is your vision for the future? What is important for a planning system for the future? Clearly, a view into the future - Predictive Planning. We need a planning system which is of course flexible and intuitive to use, and integrates all planning processes. However, we also need an interactive planning system which allows interaction with our existing data, as well as the use of external data to allow us prognoses for future-oriented control. For that we need a future-oriented planning system, and for that we need Board.
Press release