HR
Drive digital transformation in the HR function
Enable the effective management of resources business-wide with a unified planning and HR analytics software platform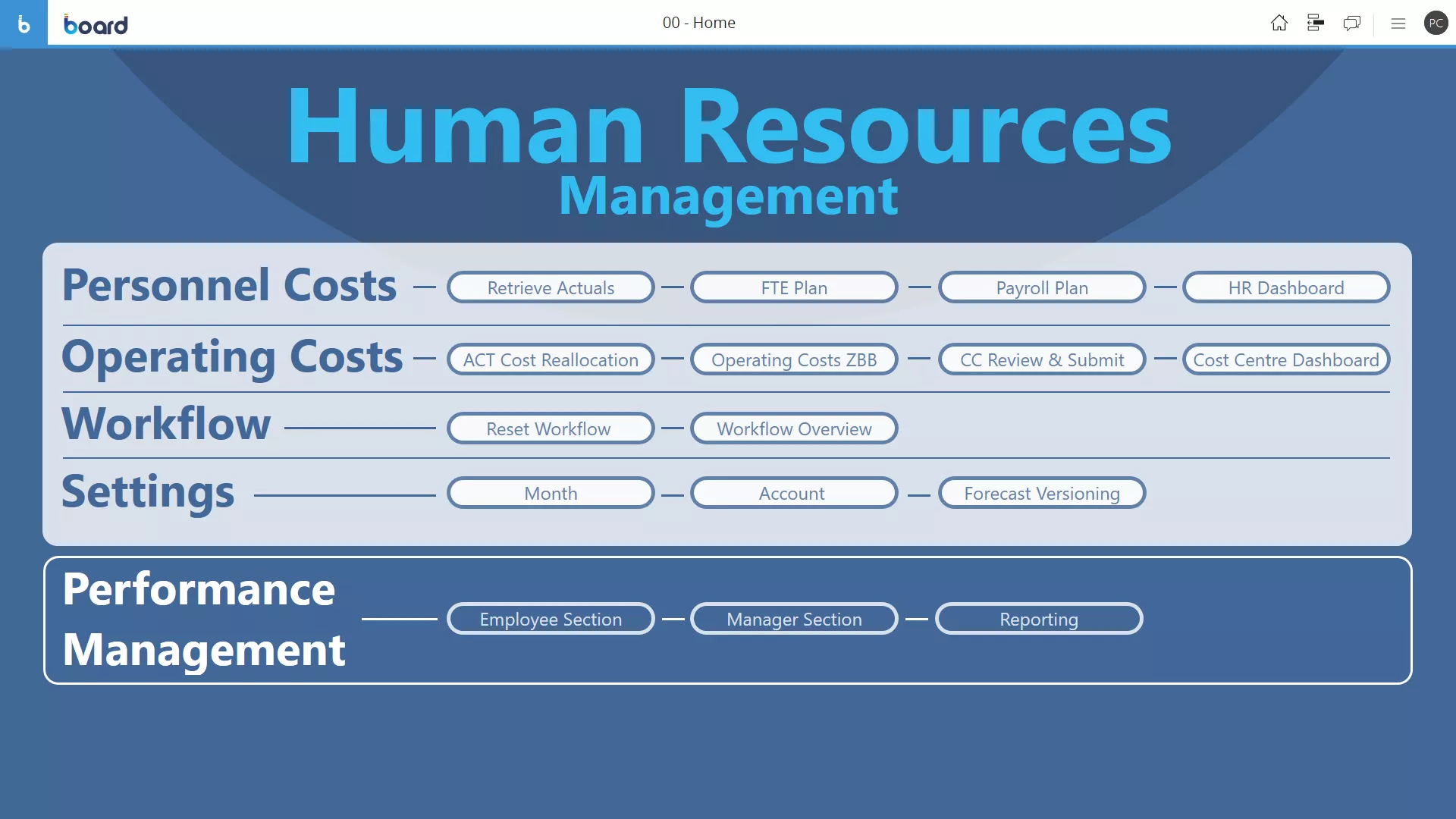 HR is a fundamental enabler of all corporate processes which rely on human capital for success. As a result, senior HR executives need actionable insights at their disposal to ensure the right resource decisions are made at the right time.
The essential tool for Human Resources teams
The unified Board decision-making platform provides the solution, enabling HR professionals to create budgets and forecasts with ease, report on strategic and operational performance, conduct headcount and salary planning, and effectively manage the employee performance management process.
Customer success story: Coca-Cola European Partners

Integrated Employee Analysis and Simulation
As part of an Integrated Business Planning approach, Board has enabled Coca-Cola European Partners to analyze factors such as employee salaries, social security benefits, payroll, and tax, and simulate the impact of changes to these costs to inform work schedules.