Moving to EPM and reporting excellence at Å Energi Group
Board bridges the gap for two merging groups and substantially reduces financial consolidation efforts.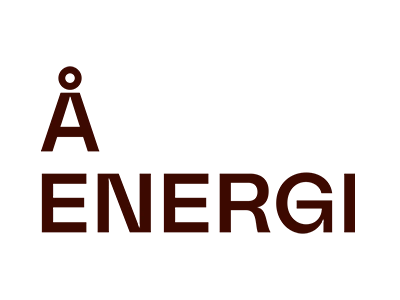 Å Energi is an industry leader formed by the merger between Glitre Energy and Agder Energi. As a newly formed company, it requires an effective solution to integrate its expanded data architecture, provide real-time data, reduce communication efforts, and support future growth and scalability. By expanding the use of Board's financial consolidation solution, which Agder Energi had previously implemented, Board provides the platform for integrating Glitre's financial reporting - supporting the addition of new companies and business areas without major process changes. Also, in utilizing the Board Intelligent Planning platform, Å Energi has positioned itself to achieve the vision of a seamless EPM system.
Read the full case study
Industry: Energy & Utilities

Department: Finance

Customers (distribution network): 320,000

Customers (household): 240,000

Hydropower energy: 11.3 TWh yearly

Revenue: €1.5 billion
In partnership with: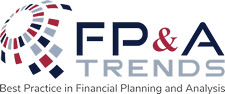 Å Energi is a newly formed group following the merger between Glitre Energy and Agder Energi in 2022. The company is now Norway's biggest energy utility provider positioned throughout the value chain. Hydroelectric power is the cornerstone of its business, with approximately 11.3 TWh generated each year at 72 wholly- and part-owned power stations. It is also Norway's second biggest grid operator, with a 30,000-kilometer electricity network that supplies power to more than 300,000 customers.
Before the merger: Agder Energi streamlines financial operations with a seamless, integrated system
Today's partnership between Å Energi and Board began in 2018 when Agder Energi was looking for an Intelligent Planning solution that would meet the following requirements:
support the organization's vision for a fully established enterprise performance management (EPM) system
integrate several technological capabilities established in the business
embed multiple data sources (financial and operational) into one platform
enable an end-to-end process for financial consolidation activities
Arve Hildebrandt, Head of Group Governance & Risk at Å Energi (Head of Corporate Governance for Agder Energi at the time), explained:
It started off as an exercise to get rid of legacy systems and replace them with new, modern technology. We were able to replace old systems—that were proving to be time-consuming and costly—with Board, where we quickly experienced efficiency gains in consolidation, reporting, and analysis processes.
The company partnered with K.Group to implement Board across its entire organization, assessing each team's needs and identifying the areas where the platform could provide maximum benefits. By adopting Board, the accounting and finance team streamlined and optimized its consolidation and close processes, eliminating manual efforts and accelerating completion time by ~25% on the Agder Energy operations.
But the value of Board extended beyond the finance team. The trading and back-office teams utilized the platform for daily status reports, while controllers relied on it for standardized close activities, reporting, and financial planning and analysis. Additionally, managers gained a comprehensive and accurate overview of operations through a single integrated tool, ensuring a unified source of truth.
An essential aspect of Board was its tailor-made approach for each team. Arve noted:
One of Board's major breakthroughs was the personalized welcome page and status reports that catered to every management team. When they logged in, they had all the relevant information for their role available on the landing page.
The platform's user-friendly interface further enhanced collaboration and decision-making within teams, enabling analysis, reporting, and communication to occur in one central location.
These remarkable benefits translated into impressive outcomes when addressing higher ambitions and business requirements. In comparison to old legacy systems, Agder Energi achieved:
approximately 50% savings in operational and internal development costs
a high level of self-service in development activities, resulting in a 60% reduction in external spending on their business intelligence environment compared to how similar development would have cost for legacy systems
up to 30% improvement in efficiency for various conventional corporate reporting tasks
a reduction in licensing costs of 40%
Incorporating Agder Energi's experience with Board in the merger
The newly formed Å Energi group is a complex organization with multiple levels of business entities comprising the enterprise. With more than 50 legal entities and over 500 cost centers providing essential data for business planning needs, analyzing and driving productive plans is essential for business success.
When Å Energi merged with Glitre Group, it upgraded its financial consolidation processes using Board. The integration of Glitre's details for financial reporting took less than two months, impressing the new management. Å Energi successfully added new companies and business areas into Board without requiring significant changes to their existing processes.
"Board played a crucial role in facilitating a smooth merger and consolidation process. Our management team had access to group-wide data and results in a very short time," reported Steffen Syvertsen, CEO of Å Energi.
Discussing some of the current challenges facing Å Energi, Arve Hildebrandt notes:
Our current challenges are very much around merger activities. We're bringing in new companies, so new books need to be connected to our charter of accounts, and we see new management teams introducing different business requirements. We're very much in the transitional period where the old way of steering business needs to transform to a new way. The current challenge is now to bring many of the experienced benefits also into the newly merged Å Energi.
K.Group and Å Energi collaborated closely throughout, with the former using its implementation expertise to establish a clear and manageable process—with Board playing a crucial role in facilitating a smooth merger and consolidation process.
The results: A closer group with a standardized approach to planning and consolidation
In addition to the standardization and complete consolidated financial close in the newly merged company, there is likely also a large potential for further efficiency improvements at the end of the currently ongoing transition phase, which the effects proved by the adoption of Board at Agder Energi bare witness of:
Cost savings: Reduced licensing costs by 30-40% and operational/internal development costs by 40-50%
Efficiency improvement: Consolidation process streamlined, resulting in a 25% efficiency boost
Enhanced reporting: Controllers and corporate reporting processes improved by 10-30%
Time and financial savings: Significantly reduced costs and increased efficiency resulted in overall benefit realization of 30-40%
Collaboration and standardization: Improved communication, collaboration, and standardization across planning activities
Centralized information: One source of truth for data, enabling analysis, reporting, and communication
Better decision-making: Improved management information for more informed decision-making
Flexibility and customization: Easy customization to meet different demands and support changes in structures and businesses
Integrated work processes: Seamless integration of work processes and tools, supporting both controllers and management
Self-service capabilities: Increased self-service for development activities, reducing reliance on external spending
Hildebrandt summed up his own assessment on the business value of the platform as follows:
Board is accessible, transparent, and enabling for data deep-dives. It solves our business needs in a changing environment.
In the aggregate, all these benefits highlight the significant cost savings, improved efficiency, streamlined processes, enhanced collaboration, and increased flexibility provided by the implementation of Board across the organization. The implemented Board platform includes solutions for KPI monitoring, financial planning, management communication, risk reporting and project planning & reporting.
What's next for Å Energi and Board?
Plans are in motion to rework and improve the overall user interface, improve operational planning, expand the number of Board users, and gain data from all subsidiaries. Å Energi aims to simplify and standardize its processes, continuously adapt to changing business models, and leverage Board to support longer-term strategic initiatives. The company recognizes the value of the Intelligent Planning Platform and its flexibility to discover solutions through self-service capabilities and financial consolidation and planning.
Based on its experience, Å Energi would highly recommend Board to other organizations. Hildebrandt notes:
Any company seeking an EPM solution that supports more than just basic financial planning and reporting should look to Board. It provides an Intelligent Planning approach, which we perceive as the ability to leverage data-driven insights to make informed decisions. Board's features, such as drill-down analysis, on-demand reporting, and efficient data visualization, empower Å Energi to analyze data effectively and drive continuous improvement in planning processes. Its self-service functionalities make it an ideal choice for organizations seeking a comprehensive solution.
Hildebrandt concludes on this point:
What we like most about Board is that it's a platform where we can do analysis and have integrated workflows. Board has helped us by providing transparent data, being able to analyze issues in real time that come from our data, and being able to directly communicate through Board itself. This has helped us immensely to keep our management up to date.