Finance
Revolutionize your budgeting, planning, and forecasting
Drive accuracy, efficiency, and cohesion across budgeting, planning, and forecasting activities with an Intelligent Planning approach that connects strategy, operations, and finance
With Finance departments under increasing pressure to provide detailed business insights for strategic decision-making, there is no room for disjointed approaches to planning. Forward-thinking Finance functions are moving to an Intelligent Planning approach, connecting strategic, operational, and financial plans with available resources and transforming themselves into agile and responsive teams with the ability to support business growth. Board supports the entire budgeting, planning, and forecasting process, overcoming the challenges associated with disparate spreadsheets to deliver a truly intelligent approach.
Introducing the all-new Board Group Consolidation and Reporting
Simplify monthly cycles. Report confidently. Elevate financial insights.
Learn how
Seamlessly extend FP&A outside of finance
Acknowledged as a best practice approach, but once perceived as distant dream for many, the Board platform makes Extended Planning & Analysis (xP&A) a reality, enabling organizations to align financial and operational planning holistically to drive growth, manage risks, and ensure profitability.
Translate strategies into actionable plans

Easily link strategy to execution, filtering strategic visions down to operational activities in a joined-up approach which creates complete transparency

Get the story behind the numbers

An inherent link between financial and operational data creates clarity over what's impacting the bottom line, down to operational level

Easily cascade goals across the organization

The ability to model and forecast the effect of operational drivers on strategic and financial results helps you set departmental targets which support your strategy

Drive collaboration and accountability

The fully integrated process ensures every team is working towards the same goal, with full visibility of how one department's activities impact another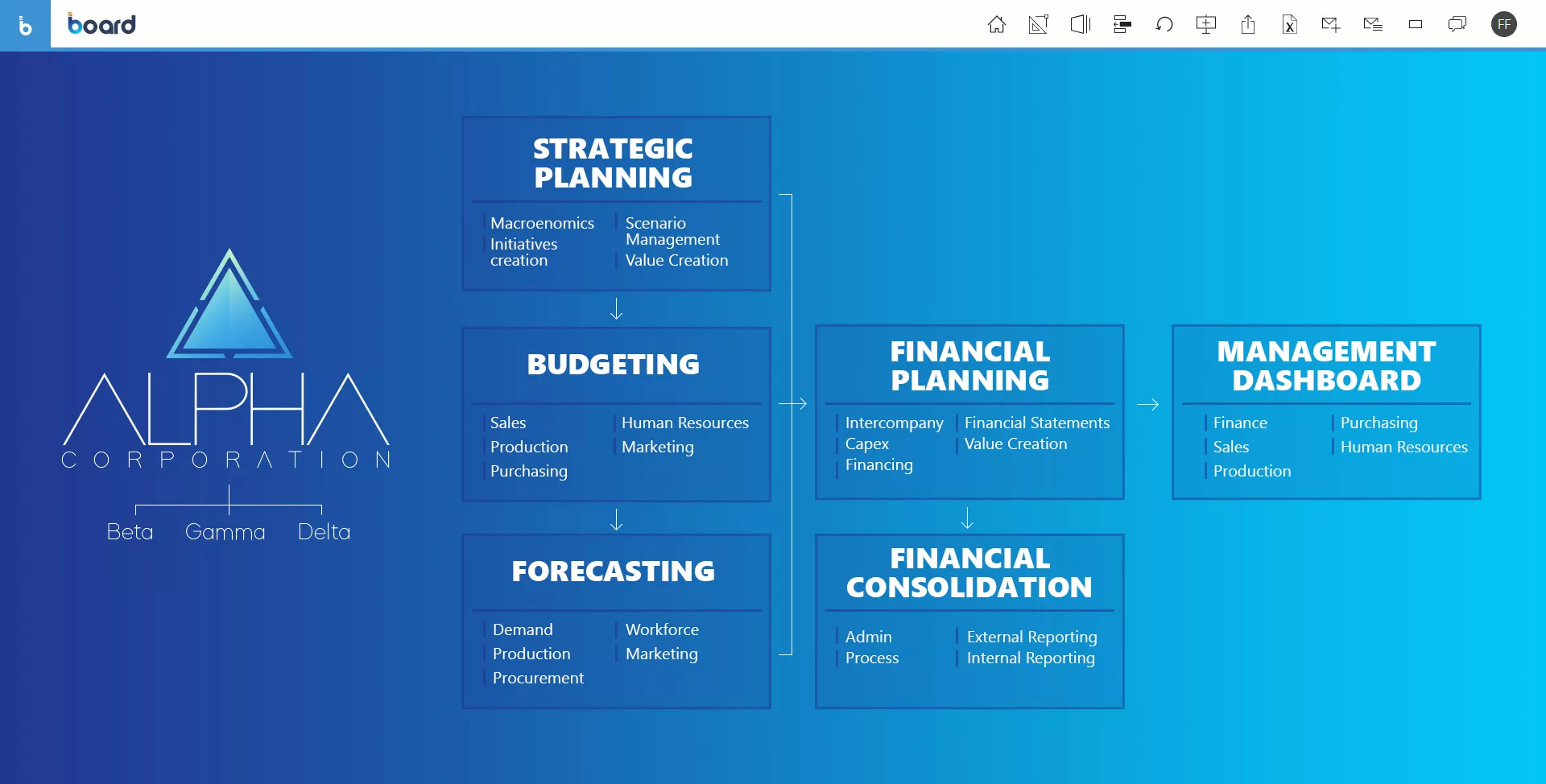 Transform Financial Planning and Analysis (FP&A)
Replace your traditional budgeting and forecasting software approach, affected by spreadsheet plastering and disconnected multi-point systems, with one Intelligent Planning solution that integrates data from multiple sources, including transactional and legacy systems, ensuring one version of truth for financial planning and reporting.
Manage planning across any time horizon

Integrate your long-term planning with the annual budget, quarterly revised budgets, and short term forecasting activities in a unified environment, guaranteeing accuracy and auditability throughout the process with validation criteria and custom workflow approvals

Easily navigate your revenues and expenses

Accomplish revenue and expenses planning with ease by taking a top-down or bottom-up approach with the ability to propagate changes across multiple dimensions and hierarchies and drill down to the lowest level of detail, helping you identify what's driving the numbers

Efficiently simulate your financing needs

Easily acknowledge capital requirements and financing needs, finetuning balance sheet planning in terms of capex, net working capital, and net financial position planning

Accurately forecast your cash generation

Understand corporate cash generation capabilities, conceiving cash flow planning and monitoring all factors affecting cash position

Make your business value driven

Use native simulation capabilities to figure out how the variation of key value drivers affects corporate value creation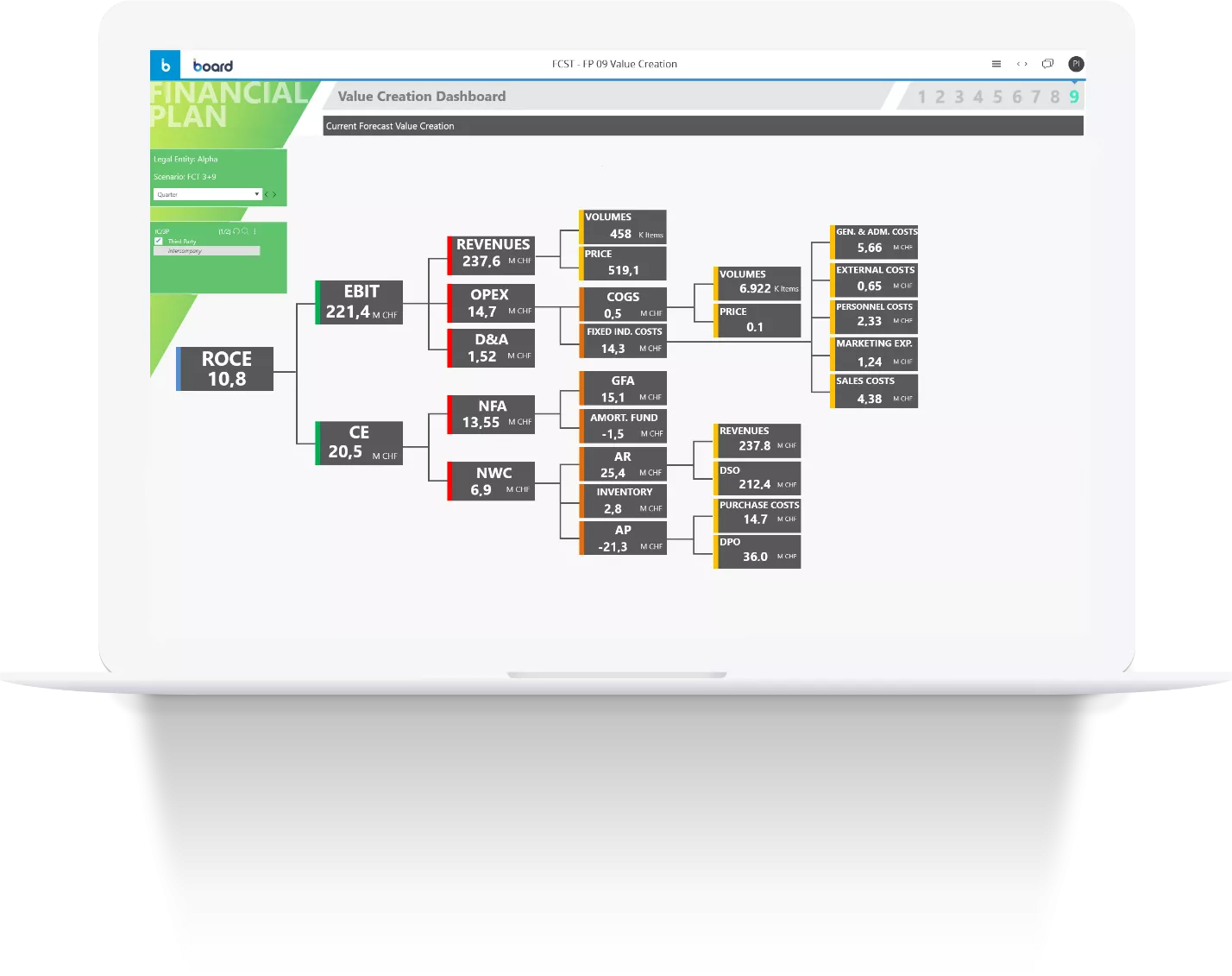 Conduct strategic planning with ease
Link strategy to value creation with strategic planning capabilities which enable finance professionals to detect more valuable initiatives and ensure proper capital allocation.
Turn strategic plans into measurable initiatives

Transform your strategic planning process by cascading high level strategic lines down into measurable initiatives

Effectively assess the impact of your initiatives

Define the impact in terms of revenue growth, profitability contribution, and capital efficiency enhancement for each initiative

Select more valuable business strategies with ease

Shortlist more significant initiatives in terms of their impact on corporate value creation

Correctly allocate your financial resources

Optimize capital allocation across shortlisted strategic initiatives before you commit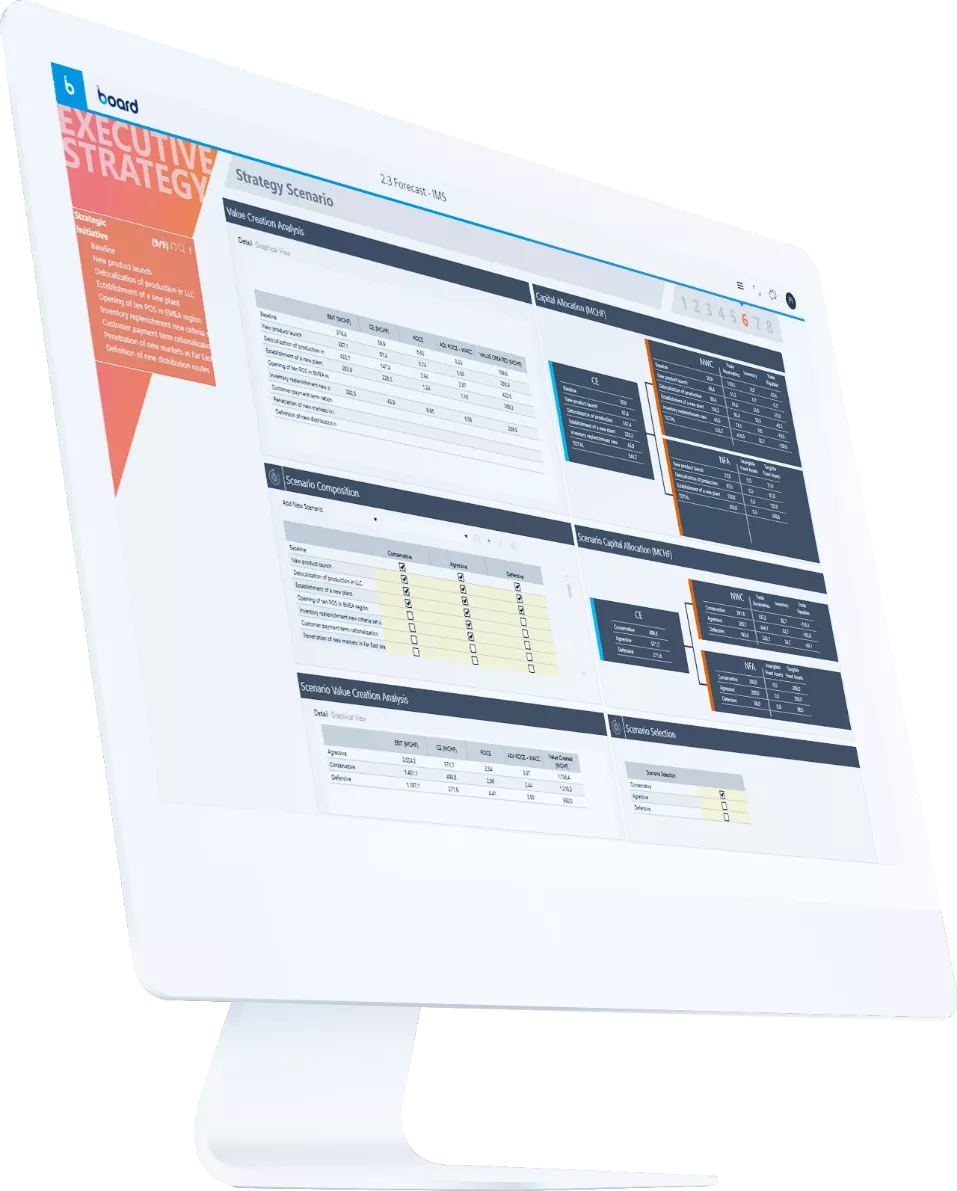 Link operations planning across the enterprise
Easily set up your operations planning, connecting end-to-end corporate processes from supply chain to sales & marketing, finding the most efficient and economical combination of resources to achieve key business goals with the ability to plan and adjust in real time.
Sales planning

Work out the most efficient way to run your driver-based projections for top line figures, integrating all inputs and insights coming from the sales and marketing departments

Supply chain planning

Cascade demand planning in production, warehouse, distribution & logistics, and procurement planning

HR planning

Identify correlations between staffing levels and sales or operational output, helping you identify where reallocation or recruitment could help boost productivity

Interdepartmental integration

Drive a collaborative approach between departments by creating visibility over the interaction between performance in one area and its effect on another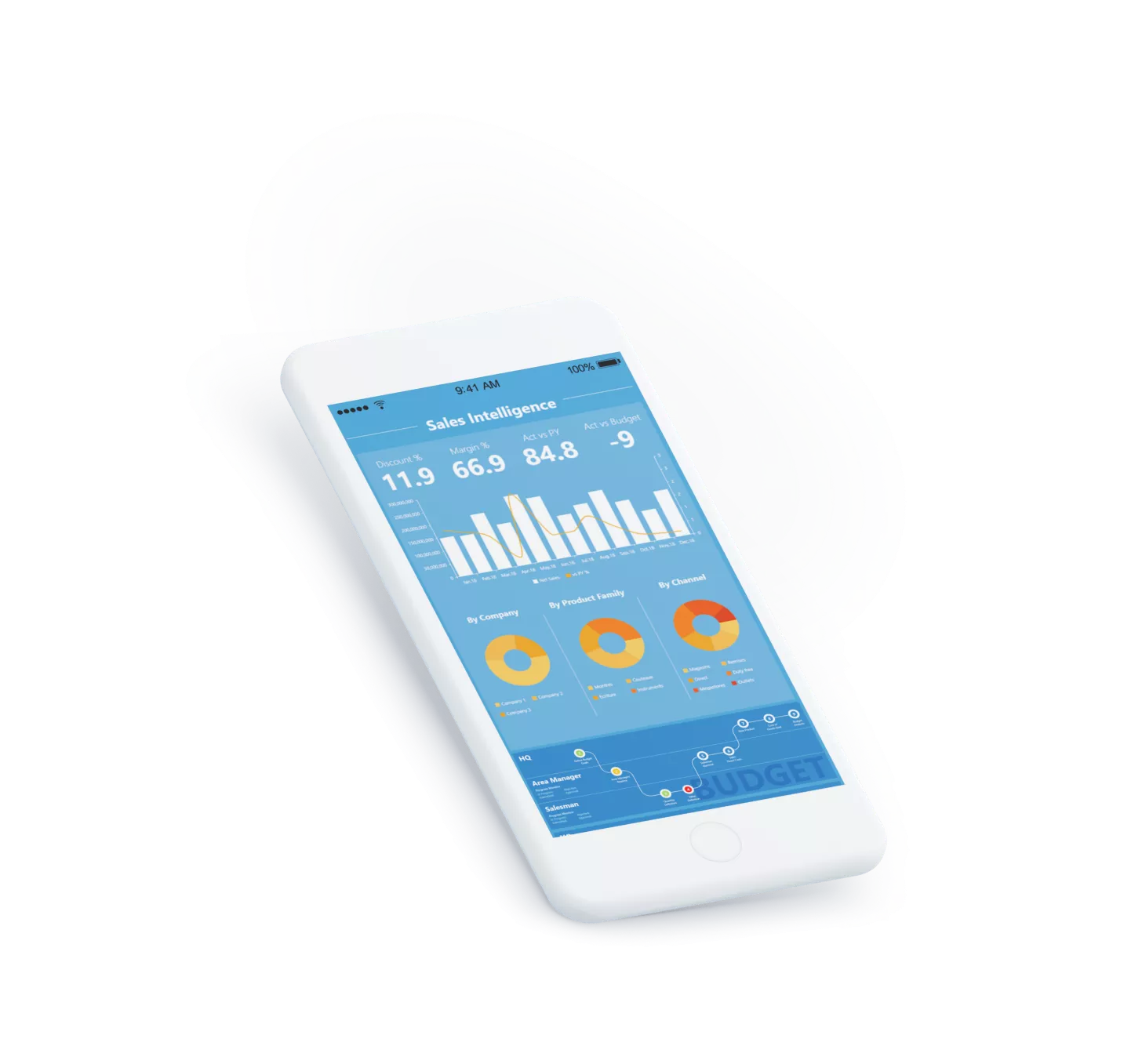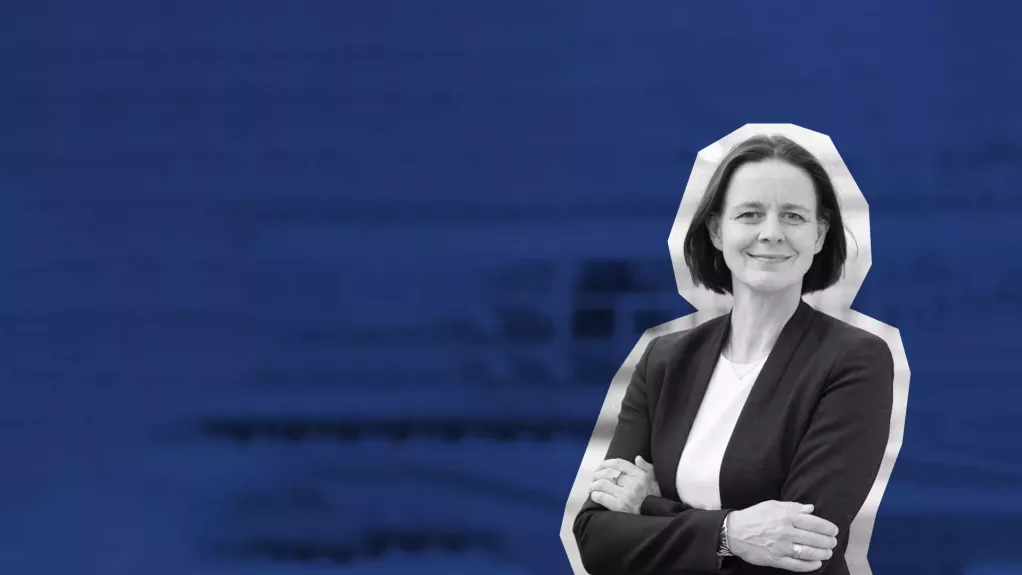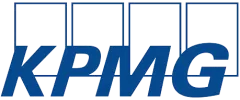 Digital finance transformation
Underpinning a digital transformation effort within the Finance department, Board has enabled KPMG to achieve a fully integrated approach to budgeting, planning, forecasting, profitability analysis, and reporting.

Board was named an Exemplary Vendor and a Value Index Leader in Usability and Validation in Ventana Research's 2022 Business Planning Value Index
Discover why in the full report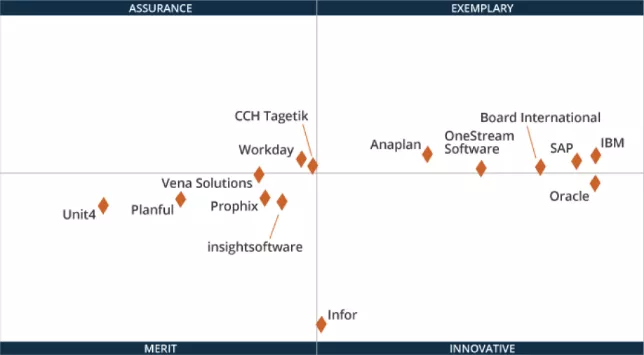 Explore more of Board's finance capabilities