Why Board
Move into the new era of decision‑making
Analyze, simulate, plan, forecast, and create, in one single platform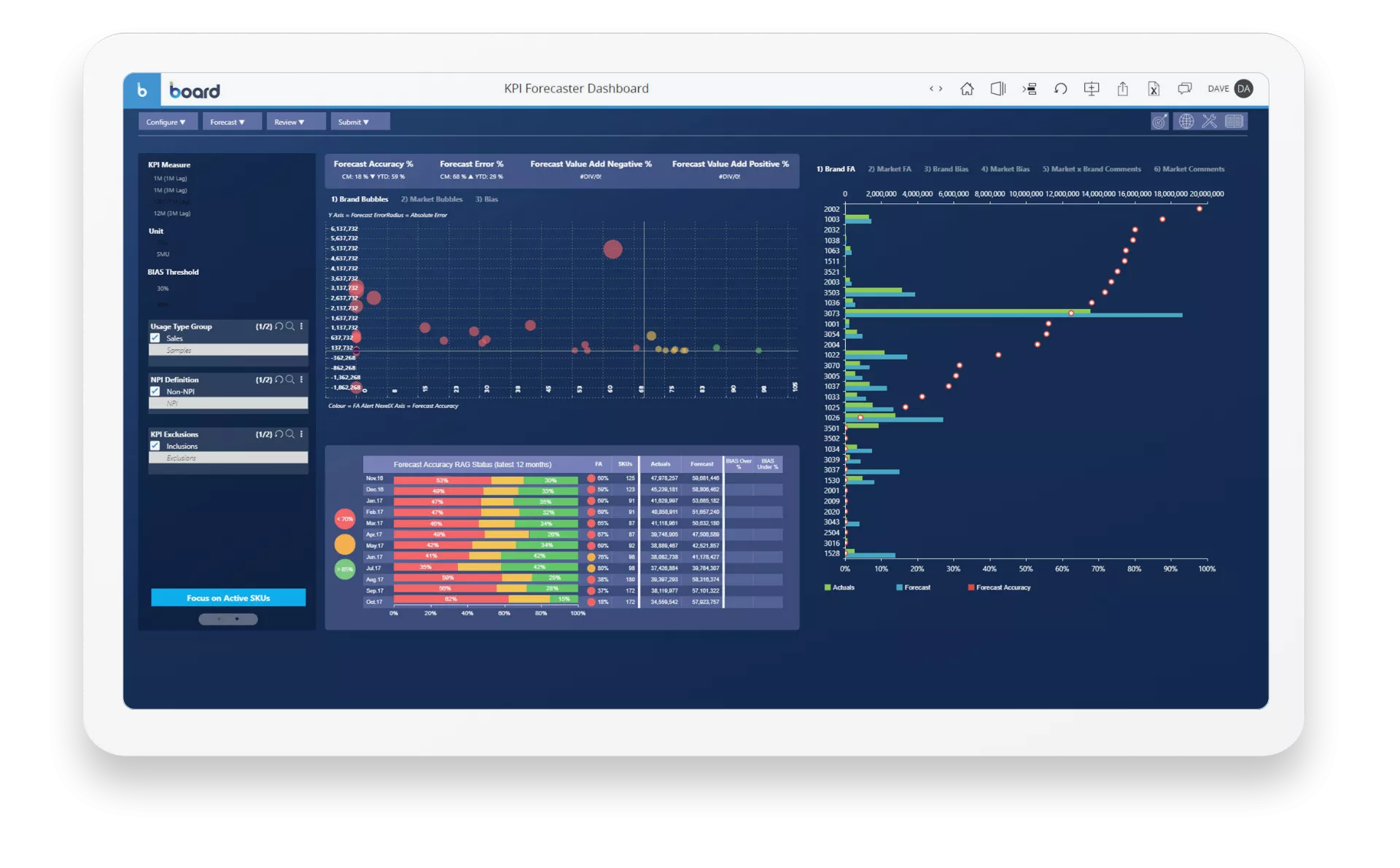 Ahead of Business Intelligence
More than Analytics
Beyond Performance Management
Data is the essence of every business, in all its forms
Self-service Analytics, Planning, Forecasting, and Predictive Analytics. All of Board's functionality is completely unified and shares the same metrics, data, and view of customers, products, and markets. It is a unique Decision-Making Platform that helps you achieve your goals and make a difference to your business.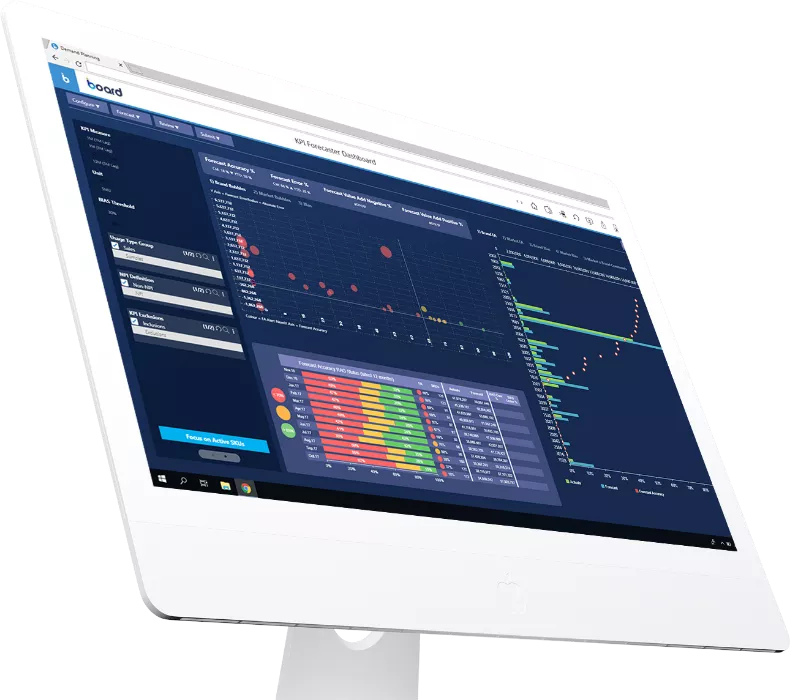 Create and maintain planning and analytics applications, saving time and reducing costs
The Board platform is the fastest and smartest way to create custom planning and analysis applications.
Discover more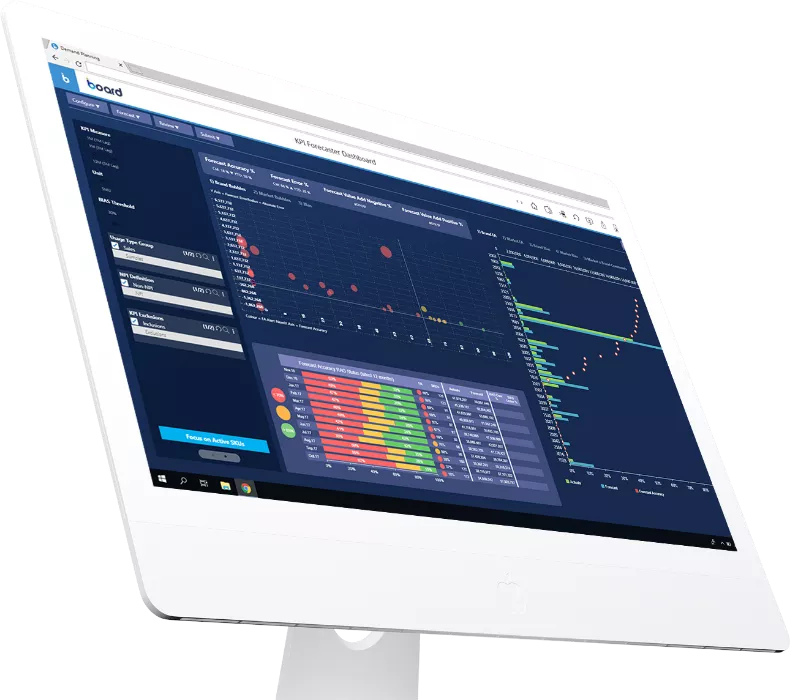 The key advantages of Board
Fast
Each Board component has been designed to guarantee maximum development speed with high performance.
Easy
Search for information, interact with data, and perform in-depth analyses with maximum simplicity.
User self-sufficiency
Develop and maintain sophisticated planning applications quickly with minimal support.
All-in-One
Planning, Predictive Analytics, and Business Intelligence in a single platform.
TCO
Unrivalled agility in application building, customization, and maintenance, offering a "Total Cost of Ownership" that is unachievable with traditional solutions.
All our customers, partners, and stakeholders love us and we are ready to win you over too!
Board has a renewal rate of 97%