Integrated Business Planning at Puma
Transforming end-to-end budgeting, planning, and forecasting worldwide to effectively manage supply and demand across 100,000 SKUs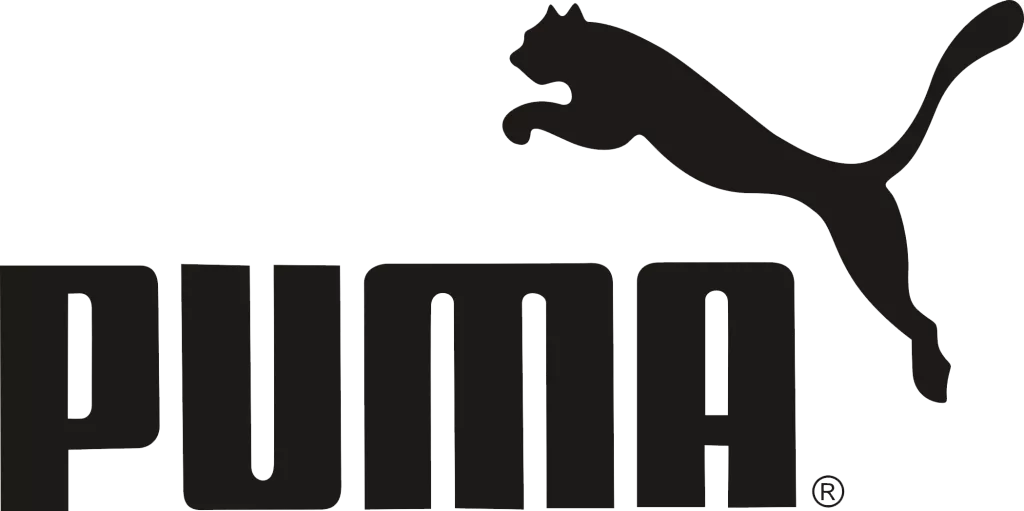 Following a series of business acquisitions and rapid e-commerce growth, sportswear brand Puma set itself the ambitious challenge of standardizing the entire planning process to help it to retain its competitive position. Using Board, the company has delivered a transformational project that has increased efficiency, collaboration, and accuracy from target-setting to execution.
Read the full case study
Industry: Fashion & Luxury

Department: Sales, Supply chain

Revenue: €5.5 billion

Employees: 14,700

Countries: 120+
In partnership with:

For 70 years, PUMA has developed products for the fastest athletes on the planet. The PUMA world extends across Football, Running, Training, Fitness, Basketball, Golf, Motorsports, and design collaborations with icons such as Rihanna. Headquartered in Herzogenaurach, Germany, the PUMA Group creates and distributes footwear, apparel, and accessories in the fashion sportswear industry, through brands PUMA, Cobra Golf, and Dobotex - its underwear and socks division based in the Netherlands. Becoming the fastest brand in the world isn't just a mission statement, it's the driver for a company culture determined to discover and shape what lies beyond.
Board Project Overview: Intelligent Planning
Implemented solutions: Strategic Planning, Merchandising Planning, Conceptual Assortment Planning (CAP), Line Planning and Product Forecasting, Range Planning & Forecasting, Sales Planning & Forecasting, Demand Netting
Project scope: Global strategy, Global Region & Area Merchandising, and Business Unit General Management; Go-to-Market & Commercial Processes; Direct-to-Consumer (Retail & Online)

(This graphic was shared by PUMA during the Boardville event on Monday 14th May 2018)
Forever Faster: PUMA Group's challenging ambition
Sports lifestyle is a dynamic business. Great things are demanded of the industry in which PUMA has been successfully active for years. Fashion trends and seasonal changes in demand must be anticipated and taken into account at an early stage in the planning process. The challenge is to have the right products on offer and to stock them at the right time to meet that demand instantly. This requires planning of the utmost precision, especially when products have to travel great distances from production site to delivery destination.
PUMA has always strived to bring the best products to market and to capture the attention of the world through iconic, world-record-holding athletes. To continue doing this while staying on top of its competitors, the business recognized the need to implement substantial changes to its processes. A number of recent business acquisitions, each with different processes of their own, further increased the need for standardization.
PUMA's CEO, along with the senior management team, identified numerous operational challenges to overcome. These included simplifying and rationalizing the product process, standardizing planning processes, optimizing the distribution strategy, and investing in new business models. Overcoming these challenges required the evaluation of new technological solutions to support the innovative approach, based on a 'virtuous circle' among people, processes, and systems, which would increase visibility and integration and reduce complexity.
Stefano Damiani, Head of Program Portfolio Management & Commercial Processes at PUMA, explains:
I was directly involved in this transformation together with our management team. My main responsibility is the program portfolio. We decide which initiatives must be taken every year and I oversee the budgeting process and the prioritization. On top of that I am responsible for business solutions; setting them up to effectively run the scheduled projects and creating the relevant system landscape. In this sense I am directly leading all the initiatives - especially at the front-end of the organization – working together with numerous teams who deal with every aspect of Sales and Marketing in our direct-to-consumer channel.
Prior to the transformation, Stefano and the management team faced an extremely complex business setup. Being a worldwide company with a lot of heritage, the Group has a historical presence in many countries, each of them with its own business model and processes. This structure had given rise to a plethora of ERP systems, spreadsheets, and other fragmented tools, whose results had to be consolidated at the HQ level. Kurt Walther, Global IT Director at PUMA reflects on how things used to be:
The lack of integration of these tools with the overall process led to losses in efficiency. It meant we had no real-time data, inaccurate forecasts, and inconsistent national product ranges.
Because the planning algorithms also worked offline and were neither departmentally nor internationally integrated, the entire system was non-transparent and inflexible. Combined with the fast pace of the market, PUMA kept ending up with shortages and residual stock – exposing the gap between supply and demand. A universal shake-up was initiated, with the aim of bringing in a fully integrated planning process to instill the flexibility the company was missing.
One of the most fundamental requirements for PUMA's transformation was comprehensive standardization in planning, reporting, and analytics processes, which would allow the global organization to effectively collaborate from target-setting to execution and from the global strategy down to the operations. The integration had to facilitate a flow in which the output of one step would act as input for the next, as Stefano continues:
That was critical because the misalignment across different functions and parts of the process was a nightmare! There were too many systems and tools around, and too many Excel spreadsheets which our colleagues had to explain to each other. Everyone was working on their own data and their own decision-making process.
On the contrary, with the new solution the business was searching for, PUMA wanted to implement a fully integrated approach to planning. After an extensive assessment of the market, PUMA chose Board, the Intelligent Planning Platform. The software showed a striking level of technological flexibility, while its implementation partners, celver AG, showed an impressive level of professional expertise. In a proof of concept, the solution already turned heads with its rapid application development and an unrivaled level of detail and precision. Stefano explains the decision:
We selected Board because in my opinion, together with its flexibility, it gives us a new approach. We were able to use a lot of the prototype application to define what would work for the business; that for me was definitely an advantage. For us, this challenging journey wasn't a mere project. Rather, it was a program, a new path towards an end-to-end budgeting, planning, and forecasting process. A transformative journey in which Board has supported us in a lot of different steps. Board has enabled our group to realize the people-process-system approach by creating and monitoring KPI analytics and tracking all the business measures we need to work better together and be aligned to the company strategy throughout the entire organization. If we hadn't chosen Board, we would have implemented either a 'best of breed' array of solutions from different vendors or different technologies from the same vendor; in both cases we would not have achieved the effective integration we were searching for.
As Stefano highlights, the integration brought by Board is not limited to the integration of planning processes. Within the same user-friendly environment, Board seamlessly combines data control and management, enabling the execution of reporting, analysis, and simulation on the same sets of data and with the highest level of flexibility.
In terms of managing and controlling the planning process, there are several ways to check the planning status centrally and in real-time. The software clearly shows which countries have already completed individual planning steps and the current progress status of other regions. This helps PUMA adhere to the schedule and increases transparency, and therefore the stability, of the entire planning process.
Over 2,500 employees from various departments (e.g. merchandising, supply chain, and purchasing) now use the Board platform to plan the entire wholesale business and the approx. 100,000 SKUs handled every six months.
How PUMA has realized a holistic and smarter approach to planning with Board
The solution implementation was modular – embracing the spirit of agile project management methods. In combination with Board's programming-free application development, individual sections of the solution were handed over to production at very early stages.
Target Setting
Strategic Plan
Merchandise Plan
Conceptual Assortment Plan (CAP)
PUMA began the implementation of its integrated planning process from the target setting stage, defining very high-level global objectives in terms of strategic planning by Region, Business Units, and Division, with timeframes of between one and three years. At this level, between 30-50 users are involved with Board worldwide, including Regional/Country Managers and Senior Finance Executives. Stefano explains:
Strategic Planning is the starting point of everything as we sit together as a company to define the direction. We examine net sales and establish how we want to make our money in the next three years."
The next step is the Merchandise Plan, which covers one or two seasons and is looked after by PUMA's Global merchandising teams. Based on the numbers coming out of the strategic plan for the relevant year, these teams focus on a specific season and take into account inline/non-inline products, age groups, and gender split, as Stefano continues:
Broadly speaking, with the Merchandise Plan we define how we will approach any product from a market vision, consequently understanding how to realize that vision. Our center of attention is a specific season because in our industry – fashion sportswear – we need to set exact seasonal targets in terms of gross sales, net sales, number of articles, number of styles we are going to propose to the market, our efficiency level, and many other aspects.
The merchandise planning process is managed through the Board platform by a team of 20 users. After this step, PUMA's target setting process continues with Conceptual Assortment Planning (CAP) which PUMA's Business Units are responsible for – currently six units with more than 50 Board users. Through an output screen developed within the interactive Board environment, these Business Units can check their tasks and seamlessly collaborate with the merchandising phase while remaining aware of business targets, which can be detailed by different categories right down to product line level, e.g. football shoes for the current year. Through the CAP, the company is able to plan a list of products for a future selling period, resulting in a virtual 'basket'.
The end result of the CAP is the creation of our basket: we realize – for example – that for the sports style shoes we need to make 30 styles and 100 different options available. Furthermore, we understand that we need to make a certain amount of money with a specific expected margin.
Here the phases of execution start, and Stefano highlights how Board again plays a vital role in the process.
We wanted to use just one tool, one solution, not just for the goal-setting phases, but also for the execution.
Execution
Line Plan
Range Plan
Requirements Plan
Rolling Forecast
Procurement plan, including stock strategy and order proposal system
Sales Plan
Production Resources Plan
Demand netting
The first stage within the execution phase is the Line Plan. Board allows PUMA to compare the effective execution of each single product that must be put into production to fulfill the basket coming out from the CAP, i.e. the target set up in the previous phase. The Line Plan deals with the full collection of products that PUMA's Business Units are bringing to the market.
Once completed, the following stage is what Stefano defines as "the biggest project we have run in Board": the Range Plan. Combining elements of the buying strategy and budgetary plans, the aim of the Range Plan is to deliver a balance between the merchandisers' and buyers' perspectives to provide the customer with the right depth and width of range, ensuring sufficient choice whilst defining the best pricing structure. It also allows management teams to evaluate the effectiveness of their ranges against the original plan and budget. Stefano continues:
The vast range plan we have created on the Board platform is vital to our operational activity: I am talking about a solution that is present in every single Country around the globe, with more than 600 users accessing the tool. We select the product that we want in a range, we define the price point, the recommended retail price, the volume estimation, and we also have an initial idea of the margin calculation from this procedure. In relation to the Range Plan, we also have our forecasting for the season.
The product range planning element includes the entire merchandising and product planning process. In the worldwide merchandise plan (MP), the financial planning budget is allocated at various detailed levels of the complex product range with the help of bottom-up and top-down planning algorithms. Board also collects qualitative market feedback in the form of written comments from all over the world, then evaluates it in a structured way. Next, the schedule is transferred to the conceptual assortment plan (CAP) for the designers and product managers, who allocate the budget to each product line based on price scoring and article/style efficiency.
Demand-based planning is done at a national level. Members of the PUMA planning team have all the information they need, in compressed form. They can check general targets from the upstream merchandise planning at any time. Suggested values for new items are calculated based on pre-generated article clusters. This eliminates the need for time-consuming searches and mapping reference articles. The planner just has to rate the difference between the A (better), B (same), or C (worse) clusters to get a reliable suggested value.
Users can also view a detailed margin calculation in their local currency. The Recommended Retail Price (RRP) is compared against the cost price – calculated based on the specific import conditions – to determine a margin for that country. This gives the PUMA planning team a precise calculation which they can use to identify high-margin articles for each country and to supply the planned quantities.
Little information is available at the first stage of planning when most of the sales staff are yet to visit their customers. As such, to increase planning accuracy, the plan is regularly updated right up to the monthly rolling forecast, with the target figures continuously adapted to changes in customer demand. Board supports this by calculating the forecast values based on the current season's sell-in figures and looking at cluster-based order trends of previous comparison periods.
Getting early and continuously updated information from the demand forecasts is crucial to the procurement planning team. Most importantly, this information is used to estimate the necessary production resources and material requirements, which need to be blocked well in advance with the appropriate suppliers. But the continuous forecast updates also mean the company can automatically adapt to any potential changes in the market demand situation. In the course of time, the requirements get more defined and exact orders must be made. To do this, PUMA first does a size break-down on the amounts which were until now planned without any size specifications. This is based on the cluster-specific size patterns calculated in the integrated planning solution.
As a future step, PUMA is going to implement a dedicated sales planning and forecasting process within Board, designed to introduce an additional level of complexity on top of the existing activity: the customer. Even though around 80% of PUMA's sales channel is covered by wholesale, the business wants to pay increased attention to the retail channel, and the sales plan is where the sales team can focus activity at a customer level.
In the final stage of the decision-making process, the demands of both the Range and the Sales plans are combined. Board allows PUMA to check key metrics such as inventory levels, purchase orders, and items already placed, collating outputs from the previous steps into an automated final output, which is a proposal for the ERP system (SAP). Stefano adds:
We have built on Board what we call a Demand Netting application, which supports us globally from a strategic level down to the operational level.
Using up-to-date data such as available stock, pending supplier orders, and pending sales orders, the Board platform determines the resulting net demand based on the planned gross figures. Based on complex computation algorithms, this is distributed on defined order dates or order placed dates (OPDs). The idea is to keep order placements as even as possible over the available time period, minimizing excess and surplus stock and using production resources in the most efficient way possible. At the end of this step, PUMA has the order proposals which are sent separately according to their category – 'with risk' (no existing customer orders) and 'no risk' (existing customer orders) – to the relevant operative systems so they can create supplier orders.
Kurt explains the benefits of this approach:
With our integrated forecasts prompting early signals, we can now respond quickly to current market changes and reduce any production and delivery delays, special productions, and residual stocks. The result is a high level of availability while keeping stocks low. Our customers are happy with our impressive delivery times, securing, even increasing, sales. By centralizing purchasing we reduced our purchase prices and minimized our capital commitment costs, also contributing to a direct improvement in profit.
Board has addressed PUMA's entire planning, analytics, and reporting needs. The transformation spans data control and management, overhauling planning processes from worldwide goal-setting down to specific local operational activity at the most granular level of detail. By looking at the central planning calendar at any time of day or night, the user can check their current planning step and when the next target deadlines are. There is also an automated email run to remind the relevant individuals to complete their allocated tasks on time. Individual areas of planning are released or blocked according to the planning calendar. Board's comprehensive workflow support increases process reliability and guarantees the timely completion of individual tasks, as Stefano explains:
I think Board has brought the Group a holistic approach to integrated planning. Let us suppose – for example – that a specific line team is defining which shoes and t-shirts will be in our seasonal collection. Out of that step we get the first forecast information, allowing our sourcing colleagues to start thinking about key aspects such as allocation capacity planning and which supplier is more appropriate for synthetic or cotton materials. We then move forward to the range plan to create the first forecast based on the merchandising solution perspective. In this way we can understand the volume expectation for the next collection, which is highly relevant for our sourcing team because this type of insight allows them to book materials and start their own processes.
By centralizing data in a single database, key information is available as early as the planning stage in real time. With this knowledge, the product range, and, with it, the procurement volume of individual articles, can be reduced at an early stage. Thanks to the tight integration of Board with the legacy systems, planning figures can be saved to them automatically, which reduces the number of steps and errors as Kurt highlights:
Now there's only one single system to manage, and one that's extremely low maintenance thanks to the efficient Board solution. Across five continents, PUMA branches are connected by a single server in Herzogenaurach – Germany, on a system that's stable and powerful. Storing data on a single, central database delivers consistent data, makes our administration tasks easier, and offers users options that weren't technically feasible until now.
Alongside integrated planning and analysis, PUMA uses Board for the marketing budget and to plan marketing campaigns.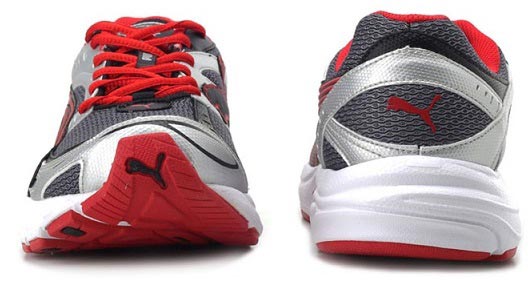 Even Faster: PUMA is exploring new routes with Board
Despite historically being wholesale focused, PUMA's e-commerce activities are growing rapidly following large amounts of investment in the space. The management team is planning to extend the successful operational model it has implemented with Board to both its company-operated stores and the online business.
To ensure continued relevance for the worldwide market both offline and online, PUMA is making the most of social media opportunities, which generate a huge amount of data. Stefano recalls:
One of our most popular brand ambassadors posted a photo of herself online wearing our shoes, and a million people saw it and wanted the same product!
This is a complete change of paradigm and PUMA is aware it needs to react fast to market demand. The actionable insights gained through Board can address this challenge, empowering the organization with the ability to simulate changes in supply or demand within the same platform used for integrated business planning.
PUMA is also in the process of evaluating Board for its financial planning, which will complete its strategic and operational transformation by providing a truly unified approach. PUMA's Director of Supply Chain EEA summarizes the overall effect of the transformation:
Until now we weren't responding quickly enough to trends and changes in demand. The lack of integration of our systems led to ongoing efficiency losses along the entire supply chain. With Board we have significantly increased the accuracy and speed of our forecasting, and are now in the position to continuously balance supply and demand. The combination of tools we used to work with would never have given us the level of detail we are enjoying in our planning today. Our Board-based Integrated Planning Solution gives us a clear competitive edge.
00:00:09I'm based in Germany, now a headquarters. My main responsibility is the program portfolio and I'm simply responsible for the budget, the timing, and the privatization.
00:00:17As you can see it is a global company that I want to show to you, including the complexity of being a global company, a complexity of being in 27 different countries that, due to our history, they were all doing things their own way. They were dealing with their own business model and with their own processes.
00:00:40I would like to focus today mainly about integrated planning, where Board is definitely a big support. For us, it is not a project. It is a program, it is a transformation.
00:00:52We are rebuilding the company and the process. We need to increase the visibility, we need to know what has to happen along the process, what is the result, and who is actually working on that thing and making good decisions. We need to have that kind of integration. A step is an input for the next one and it is an output for the next one.
00:01:14What we started was a completely integrated planning process. Strategic planning is the starting point of everything. When, as a company, we sit together we define the strategic direction. So it is a planning of net sales for the next three years. High-level on division, region, how we want to make our money in the next three years.
00:01:36The next step is what defined the real starting point of seasonal planning. The means of how we, from an idea, enter into which product will help us to realize that idea.
00:01:49So, the merchandising plan is the responsibility of our global merchandising team and they simply take the number out of the strategic plan for the relevant year. They take those numbers and focus on a specific season because, you know, in our industry - the sportswear fashion - we work with season and we define the targets for that season in terms of gross sales, net sales, number of articles, number of styles that we are going to propose to the market, efficiency level, and many others.
00:02:22The output is the task for our business unit. Our business units are, let's say, the driving machine to create products. And they sit together with merchandising and they are trying to understand the target and detail down those targets in our categories. So our line level of products. What is coming next is the execution. The end result of the CAP phase.
00:02:52OK, I created my basket. What is coming next is the line plan. So, in Board I will probably only have the result of that one to have a comparison between the target, set up in the CAP, and the execution of each single product that needs to enter to fulfil the basket. The range plan is our, I would say, biggest, project we have done in Board. This is massive.
00:03:16The range plan is a tool that is used locally but we have dimensions that start from global, region, and area. So different levels of processes and different tasks that I've done in the tool.
00:03:34And there the main task is the classic of merchandising in an area. I select the product I want in my range. I defined my price point. I define my recommended retail price. I define my volume estimation and I also have an initial idea of the margin calculations out of this exercise.
00:03:56Out of this box we have something that is our normal forecasting, for this season. This is a big step. Here I'm talking about a solution that is present in every single country around the globe and I think we have more than 600 users accessing the tool. It is a really holistic approach to integrated planning.