HM Courts & Tribunals Service
Flexible, Cloud-Based Data Analysis at HM Courts and Tribunals Service
Providing deeper insights into costs, pricing, and financials to drive better decision-making
Faced with slow, spreadsheet-based data consolidation and analysis processes, Her Majesty's Courts and Tribunals Service (HMCTS), a division of the UK's Ministry of Justice (MOJ), embarked on a digital finance transformation program focused on delivering better business intelligence around unit costing and core performance metrics. The agency chose the Board decision-making platform to create a single point of truth for data in a powerful planning and analytics environment. With the ability to automatically consolidate data and drill down into the underlying detail, the finance team is now equipped to make faster, more-informed decisions within an agile and flexible solution that allows them to respond and adapt to change effectively while increasing the efficiency of their reporting processes.
Read the full case study
Industry: Government & Education

Department: Finance

Employees: 18,000

Revenue: £1.73 billion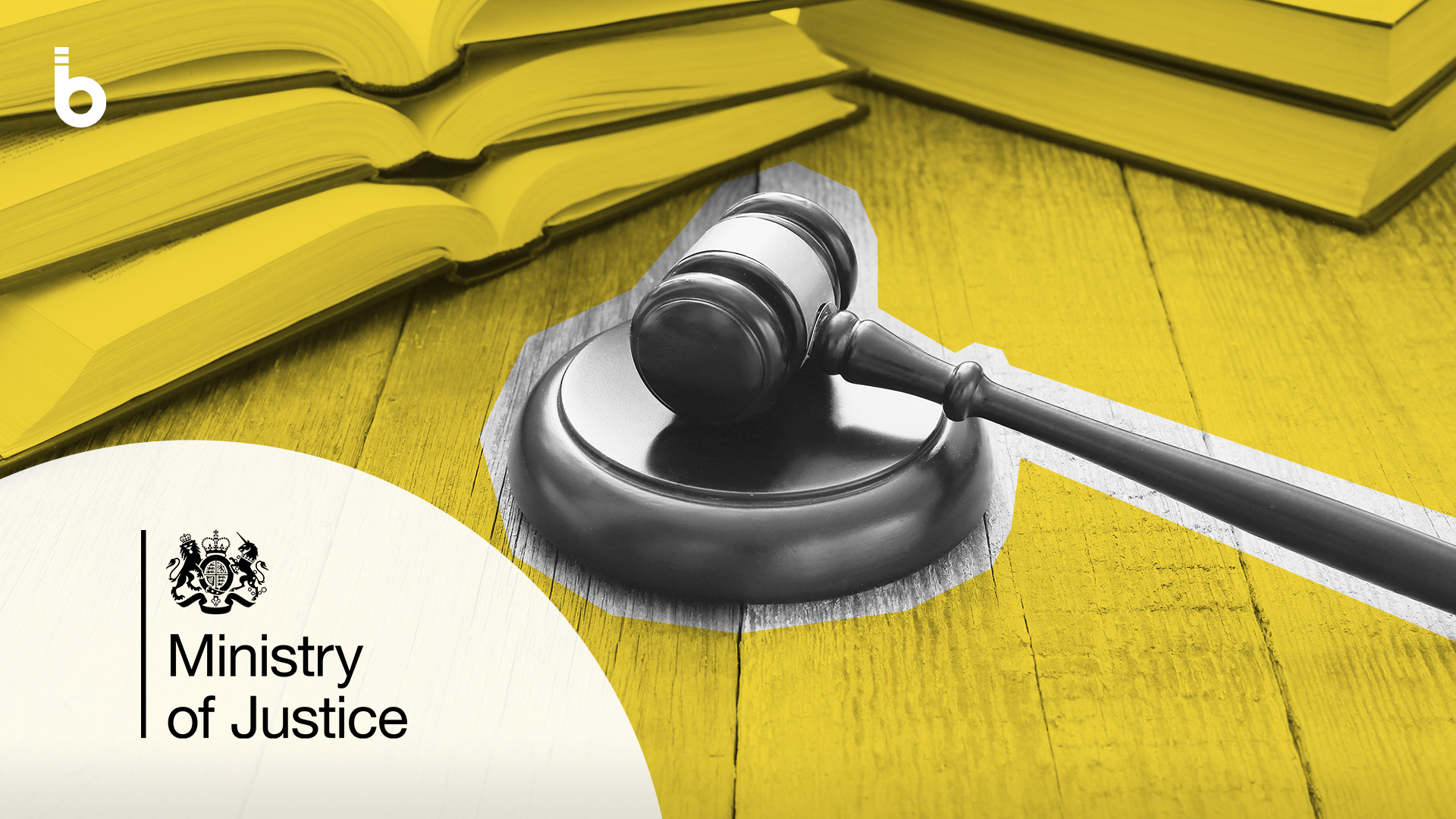 The Ministry of Justice (MOJ) is a major government department that sits at the heart of the UK justice system. Its purpose is to protect and advance the principles of justice and deliver a world-class system that works for everyone in society.
MOJ is a ministerial department, supported by 33 agencies and public bodies. Her Majesty's Courts and Tribunals Service (HMCTS) is one of those agencies, responsible for the administration of criminal, civil, and family courts and tribunals in England and Wales, which are commonly referred to as legal jurisdictions. The agency operates with a budget of around £1.7 billion and employs around 18,000 people across the UK, including non-devolved tribunals in Scotland and Northern Ireland.
The Challenge: Static reports preventing timely data analysis and insights
As part of a major reform program to digitize its services, HMCTS realized the need to improve the insights gained from its data.
"For Finance that translated into a digital transformation program looking specifically at developing better business intelligence around such things as unit costing of the product and services we provide, coupled with having more immediacy and accessibility of core performance metrics in the business," explains Steve Howarth, Head of Value for Money in Strategic Finance at HMCTS.
The agency had historically been using a range of Microsoft Office tools to analyze, report on, and present information but had come to realize they were not delivering the flexibility and depth of analysis required.
"Increasingly these types of static formats didn't meet stakeholders needs around having good quality, timely information where we could undertake scenario analysis on the fly," says Steve.
The organization's structure was also complex, having evolved over time through mergers with other entities.
"All of these separable entities came with their own financial, HR, and performance management systems that hold huge amounts of data," continues Steve. "Consequently, establishing the cost associated with a process, so we can charge a fee for the service, is very complicated because it can cut across these multiple systems."
The Solution: A more intuitive, flexible platform for analysis
HMCTS engaged a consultancy firm to advise on an alternative solution for data analysis that would provide greater analytics capabilities but also offer the ability to develop applications in-house. The outcome was the choice to implement the Board decision-making platform, which unifies self-service Business Intelligence, Planning, and Predictive Analytics.
"We settled on Board as it had predictive analytics capabilities and we were keen to exploit that functionality across a number of datasets in our business to aid forecasting and strategic planning. We also found the look and feel of Board to be highly intuitive, coupled with the ability to build applications without needing technical programming language," continues Steve.
The fact that Board is available as a cloud-based service was an additional bonus for HMCTS, providing the flexibility to access data via a secure browser connection and expand the platform easily to suit changing requirements.
The agency worked closely with Board to develop a sophisticated total absorption cost model that enables the finance team to apportion overhead costs across 14 separate allocation methodologies, both on a marginal and full cost basis. One of the biggest challenges of the implementation was conceptualizing what the output needed to be and how it could be configured in a way that could be adapted over time, as Steve explains:
"We have worked closely with some of Board's Solution Architects and what has been an absolute god-send is the adaptability of Board in allowing us to deliver a solution but then think about how we might refine or improve it and then reconfigure it, quickly and simply. Working with colleagues from Board has been extremely helpful in making the process very agile and responsive to change in our thinking, we have also been impressed by the flexibility that Board has afforded us to create solutions in more than one way."
Steve was particularly pleased with how the Board platform was able to adapt easily to meet any requirement:
"What has impressed me most is that the system is so flexible your problem almost becomes how to make a decision on how to configure the solution, but there is never a conversation around 'that's not possible'."
The Benefits: Increased efficiency, flexibility, and greater depth of insights
With the Board decision-making platform now in place, HMCTS is realizing numerous benefits, including:
Increased efficiency across various analysis and reporting processes
Greater depth of insights into costs, pricing, and the financials in general
The flexibility to adapt the platform to meet changing requirements
"Board has added significant insight into cost control, pricing, and assurance around financials. The tool is extremely user friendly and simplistic to use from a both a developer and end-user perspective," says Steve.
For central government departments, the success of an IT project is measured on value for money, and according to Steve, Board has delivered in this area:
"A key success for HMCTS is that we have a viable product that is adaptive to change and therefore represents good value for money. We have already adapted the system, at minimal cost, to a new organizational configuration and are in the process of replacing old Excel systems with what has been developed."
Increased efficiency across various analysis and reporting processes
Board has greatly increased the speed of several key processes, enabling relevant information to be delivered to stakeholders more rapidly.
"We are seeing efficiency in reduction of data processing time; a unification of data sources which provides new insights into the business operations; and opportunities to simplify processes and remove transactional admin. However, the speed with which we can deliver answers to business commissions and requests is very much bonus for us," explains Steve.
In one specific example, Board has enabled HMCTS to significantly reduce the time taken to consolidate various sources of data for analysis:
"Perhaps a core success factor we can demonstrate is that fact that the system developed in Board takes around 5 minutes to run from start to finish; it pulls data directly from other systems and the system it replaces took on average 112 man hours per month. That's some efficiency."
Greater depth of insights
The multi-dimensional nature of the data held in Board, and the ability to drill down to further levels of detail on demand, is providing new perspectives on performance data and levels of insight which were previously impossible to achieve. Steve explains:
"The unit cost system developed in Board has simplified the complexity by allowing us to hold multiple hierarchies in the system against which we can amalgamate cost. The tool is very powerful in terms of dimensioning that data and providing insight into cost that previously didn't exist. Where Board has really added value for us is the ability to interconnect lots of data sources and use that data as a methodology to apportion overheads, examine historical trends, and pinpoint outliers that impact our cost base. For example, the first run of the model identified a significant error in our previous methodology."
The interactive Board dashboards through which data is presented are further contributing to this new level of insight:
"We particularly like the fact that Board reports can be re-configured on the fly and that multi-dimensionality is providing a window on aspects of the business that we simply haven't seen before. It's a learning curve for us to understand some of these new perspectives, but Board gives us lots of scope to visualize that output in more meaningful ways."
Flexibility to adapt to changing requirements
As a self-service platform, Board is completely customizable and can be adapted to meet new and changing requirements as they arise. This flexibility is opening up new avenues for further improvements at HMCTS:
"What we have also seen with what has been developed is the possibilities opening up to use the tool to deliver solutions across others areas of budget setting, business case preparation, and scenario planning, all with minimal effort against the core development already undertaken," comments Steve.
The Future: Moving from analysis to budgeting and predictive forecasting
With benefits from the initial phase of the project already being realized, HMCTS is looking to take the use of Board further. The cost unit system is being enhanced with more granularity to provide an understanding of the unit cost of processes in the business, something which was previously not possible. Steve also wants to start using Board's reporting, budgeting, forecasting, and predictive analytics capabilities, which are inherent in the platform, to drive further improvements:
"We are hoping to turn our attention now to budgeting and forecasting within Board and in particular use the predictive forecasting capability Board has to streamline and standardize the monthly reporting cycle. We believe there is considerable scope to reduce the administrative effort needed in the monthly reporting cycle and instead provide more insightful reporting that can be considered by the business over a longer time period than the current cycle allows. Utilizing Board's multi-dimensionality, coupled with some changes to our ERP system, should allow us to really get under the skin of what inputs we need to secure a level of output that fluctuates with demand."