Reporting Booklet Financials
In an increasingly competitive business landscape, the Finance function must disrupt itself to meet all its stakeholders' demands, being not only a separated department concentrated on transactional processing and historical reporting.
To support predictive insights to drive optimal and real-time decision making, Finance function is required to focus on data quality and on data transformation and reporting elaboration processes optimization, with the support of new technologies.
KPMG has developed a Target Operating Model, KPMG Powered Enterprise, that supports companies in their transformation journeys by covering not only the process-people-technology relationship, but also how the work will get done, how it will be reported and measured and how it will be governed and controlled.
KPMG Reporting Booklet Financials has been designed to allow an agile creation and management of reporting information, both Statutory and Managerial, allowing prompt outputs and additional time to be dedicated to value added activities and data analysis.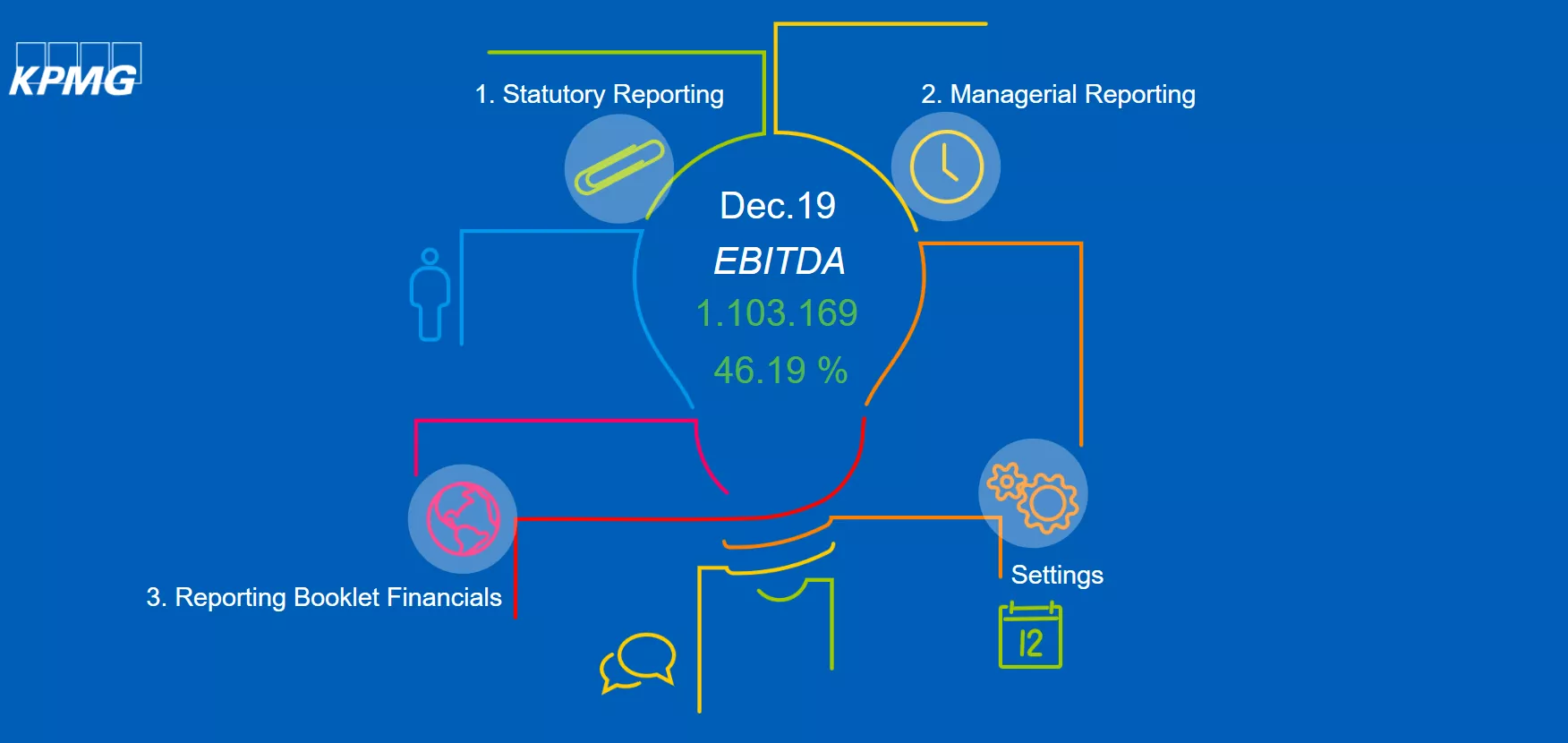 KPMG Reporting Booklet Financials provides the business user with an all-inclusive reporting tool composed by five main areas, where, by following a structured workflow, the user is driven through Statutory and Managerial reporting management and final in-depth reporting. The tool is enabled to managed both consolidated and single Legal Entities' data.
A dedicated Settings area, automatically synchronized with the accounting data of the period uploaded in the database, allows to review, check and edit report lines, as well as setting P&L, BS and Cash Flow rules and manage the mapping of Accounts and Cost Centers into Managerial reporting schemes through easy to use exception reports
Statutory Reporting: Statutory financial statements comprehending P&L, BS schemes and Cash Flow
Managerial Reporting: Managerial financial statements comprehending P&L, BS schemes and Cash Flow
Reporting Booklet Financials: an impactful final reporting section where all relevant information and KPIs are displayed, allowing live and customizable data exploring in an interactive dashboard, outlined for C-level reporting. The reporting area leverages KPMG deep knowledge on financial reporting design projects and is composed by:
- Executive Summary, where most important KPIs are summarized with the comparison between planning, historical and actual data
- Tabular reports and graphs dedicated to P&L, BS and Cash Flow schemes, both Statutory and Managerial.
- The booklet is lastly completed with detail reports on NFP, CAPEX and TWC.
Managerial and Statutory schemes as well as data story telling in the reporting booklet are fully customizable according to client's needs, thanks to the modular and easy mapping structure of the tool. Moreover, all reports can easily be integrated in PPT or PDF files, leveraging Board Office Add-in.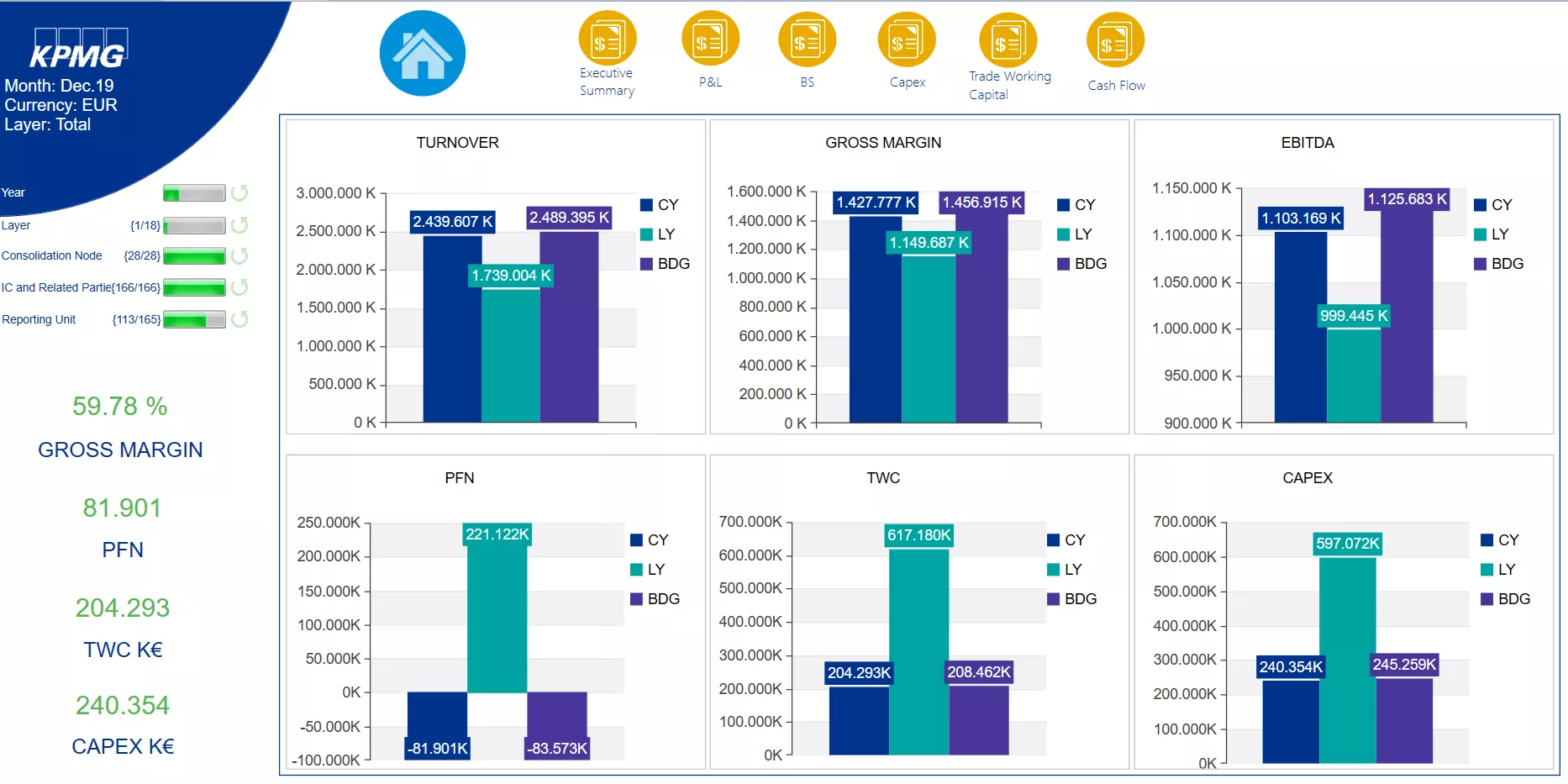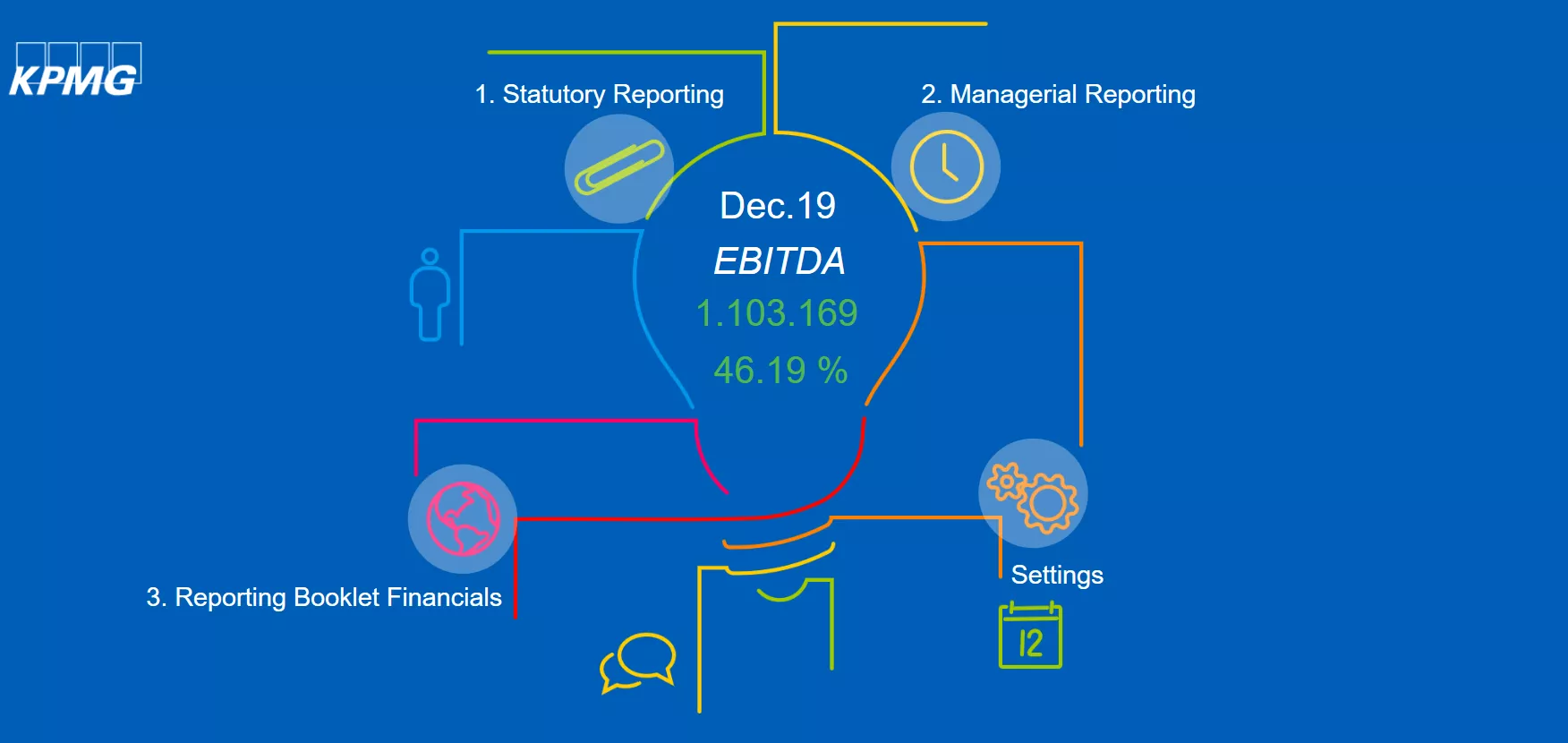 Other solutions from KPMG