Factory Dashboard
Organizations are constantly challenged by digital disruption in today's world. Industry 4.0 technologies are fundamentally transforming the traditional value chain by opening new revenue streams and driving a substantial change in business performance.
KPMG has developed a Target Operating Model, named KPMG Powered Enterprise, that supports companies in their transformation journeys by covering not only the process-people-technology relationship, but also how the work will get done, how it will be reported and measured and how it will be governed and controlled.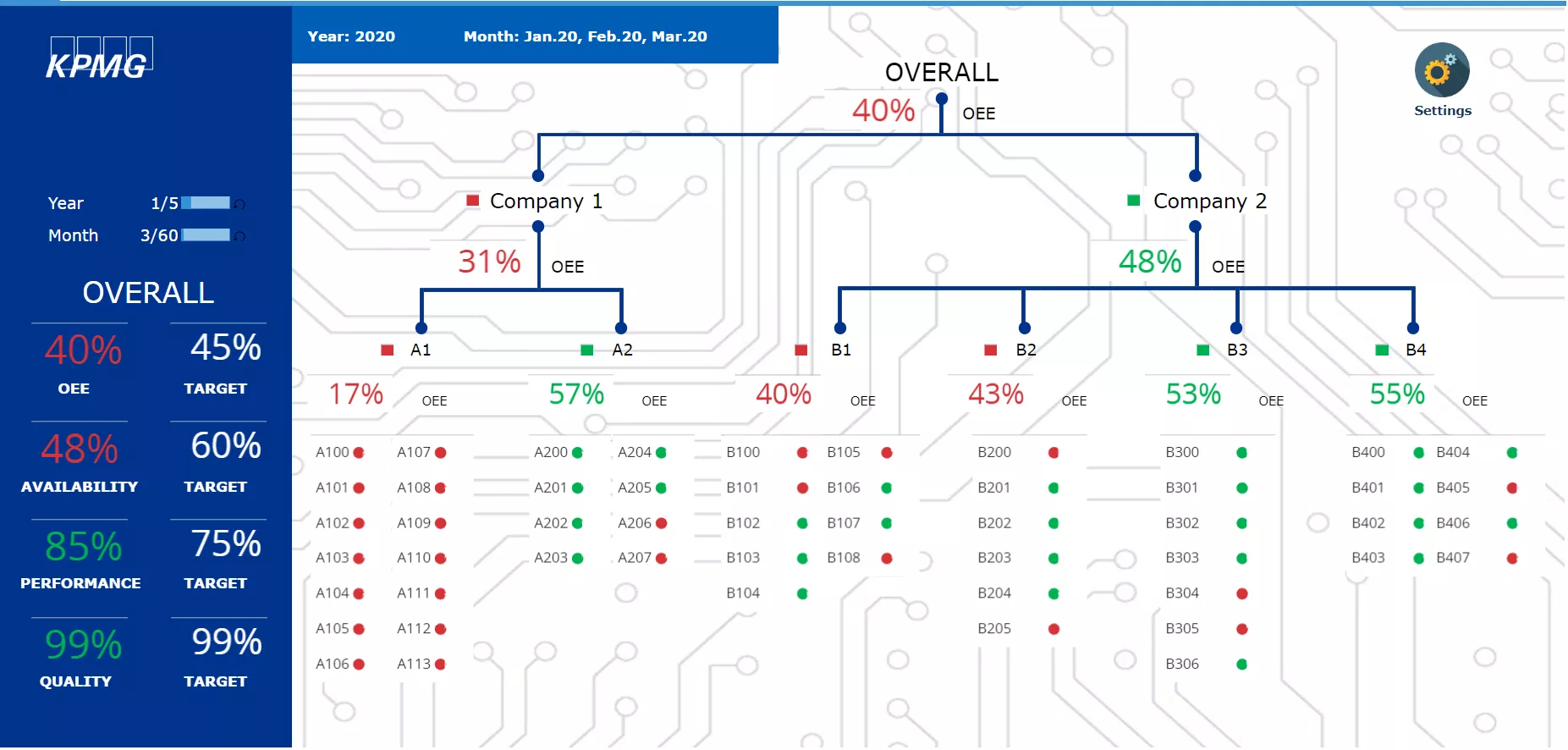 The Factory Dashboard is a KPMG Powered Enterprise empowering tool that supports Supply Chains in their Industry 4.0 journey. It ensures that IoT sensors and cameras are effectively used to empower the connection and synchronization of Supply chain processes; it leverages data collected across the enterprise to propel action, innovation and performance improvement; it ensures governance and guidance in leveraging robotics and cognitive technologies to automate operations and support evidence-based decision-making.
It enables management to have a structured set of data representing actual performance at the highest level of detail (day/ product line/ item) with synchronized timing across all lines/ plants/ companies. It leverages on performance insight to improve the governance of the plant technology (ERP, MES, IoT, …) and the control over production processes.
The adoption of the Factory Dashboard empowers performance improvement at two levels: the sharing of performance results with line managers enables control of day to day operations, while the periodic analysis of data with operations management and continuous improvement/ industrialization functions enhance performance optimization in the medium-long term.
From a technical point of view the Factory Dashboard allows to structure data and analysis series often managed in excel by connecting to transactional systems and MES / IoT platforms. Platform activation is also facilitated by the possibility to input data directly through Board Excel connector, so that first results could be obtained in a few weeks.
Key features:
Multiplant performance analysis and benchmarking
Automatic OEE/OLE calculation by company/ plant/ Production line

Immediate performance comparison by period or unit to identify underperforming areas and bottlenecks in the supply chain

Company high level performance dashboard for Operations management

Work Order/ production line/ day-to-day performance dashboard for Operations, Continuous Improvement and line management

Dynamic filtering capabilities to enable immediate deepening of performance results

Automatic report generation and delivery capabilities

Data manual setup/ fine tuning/ entry capabilities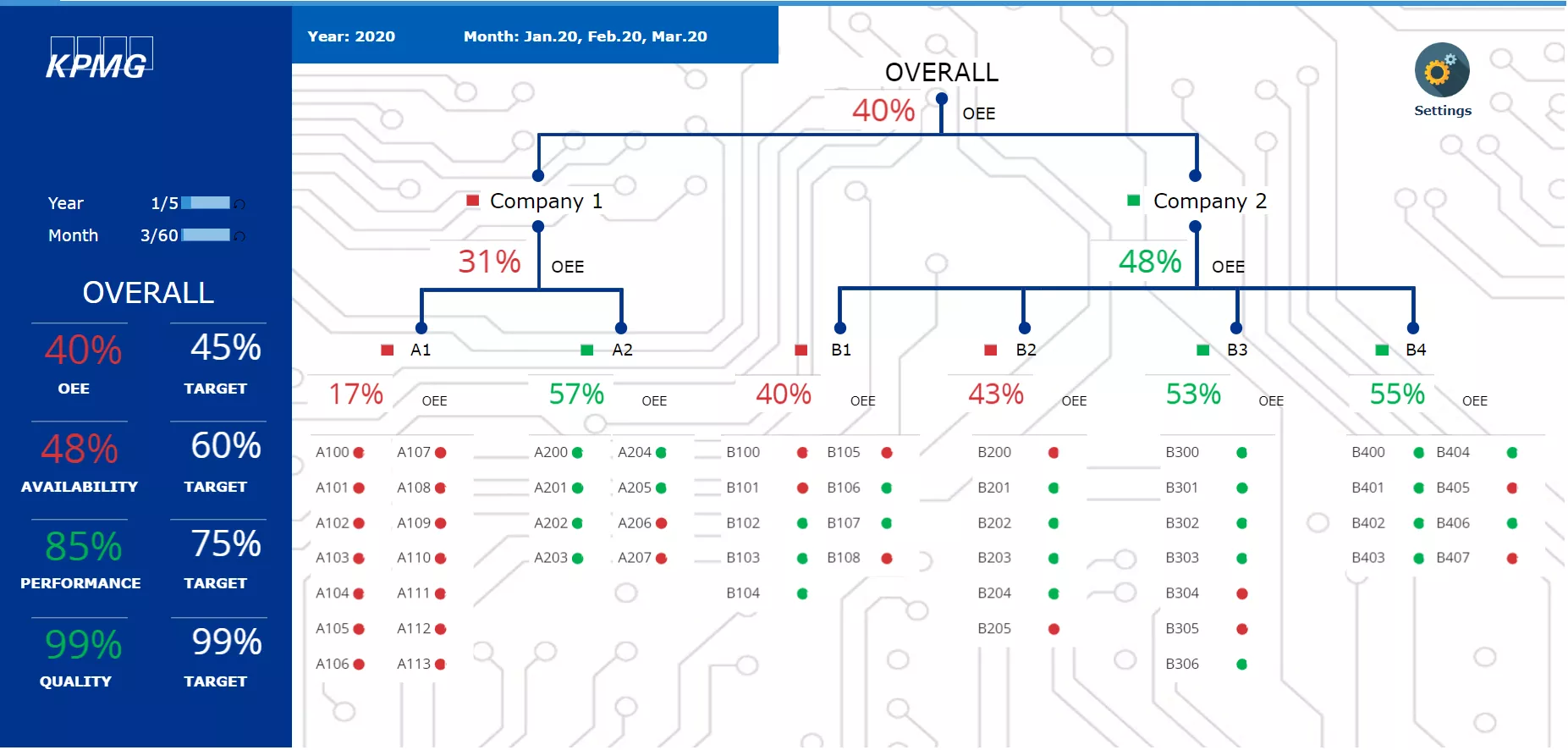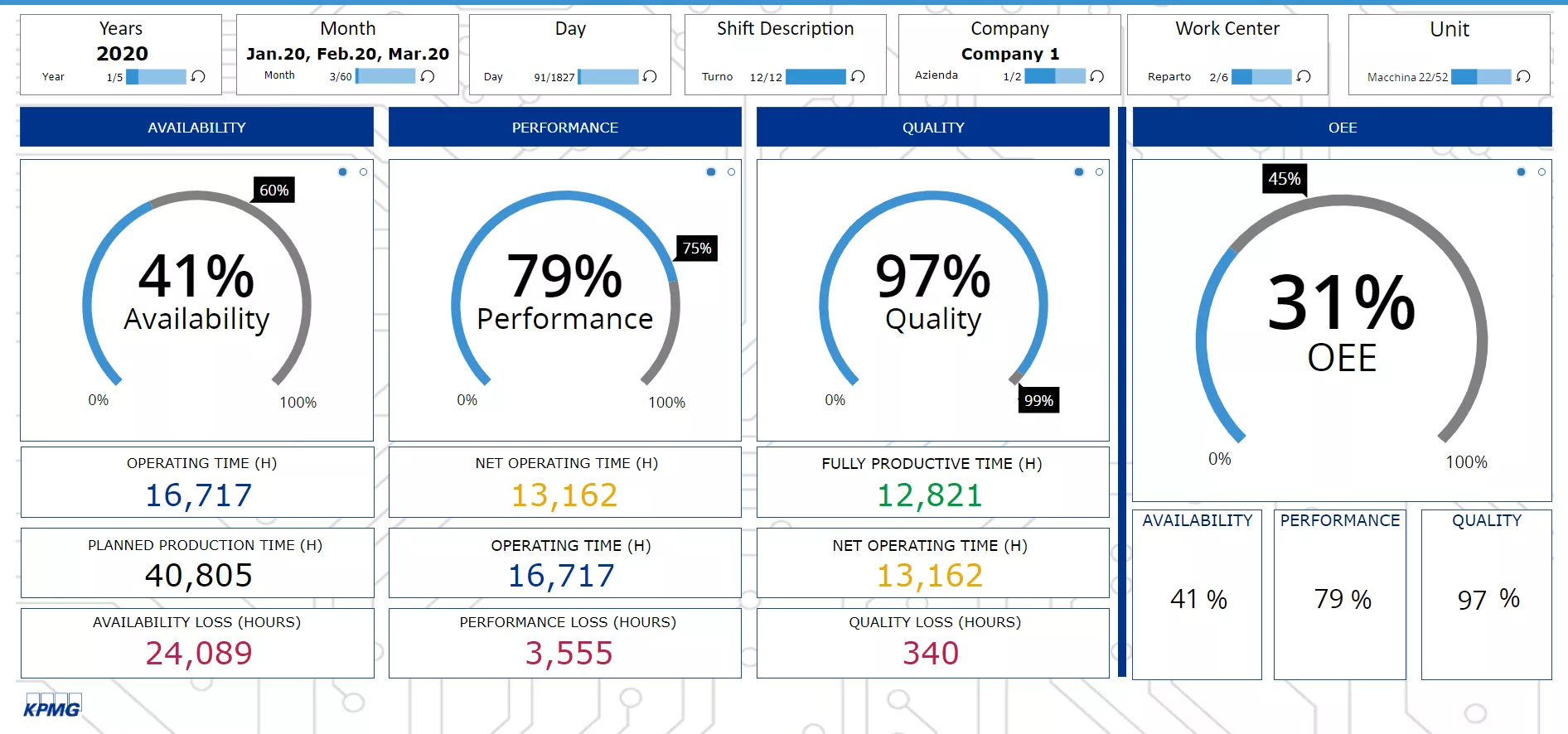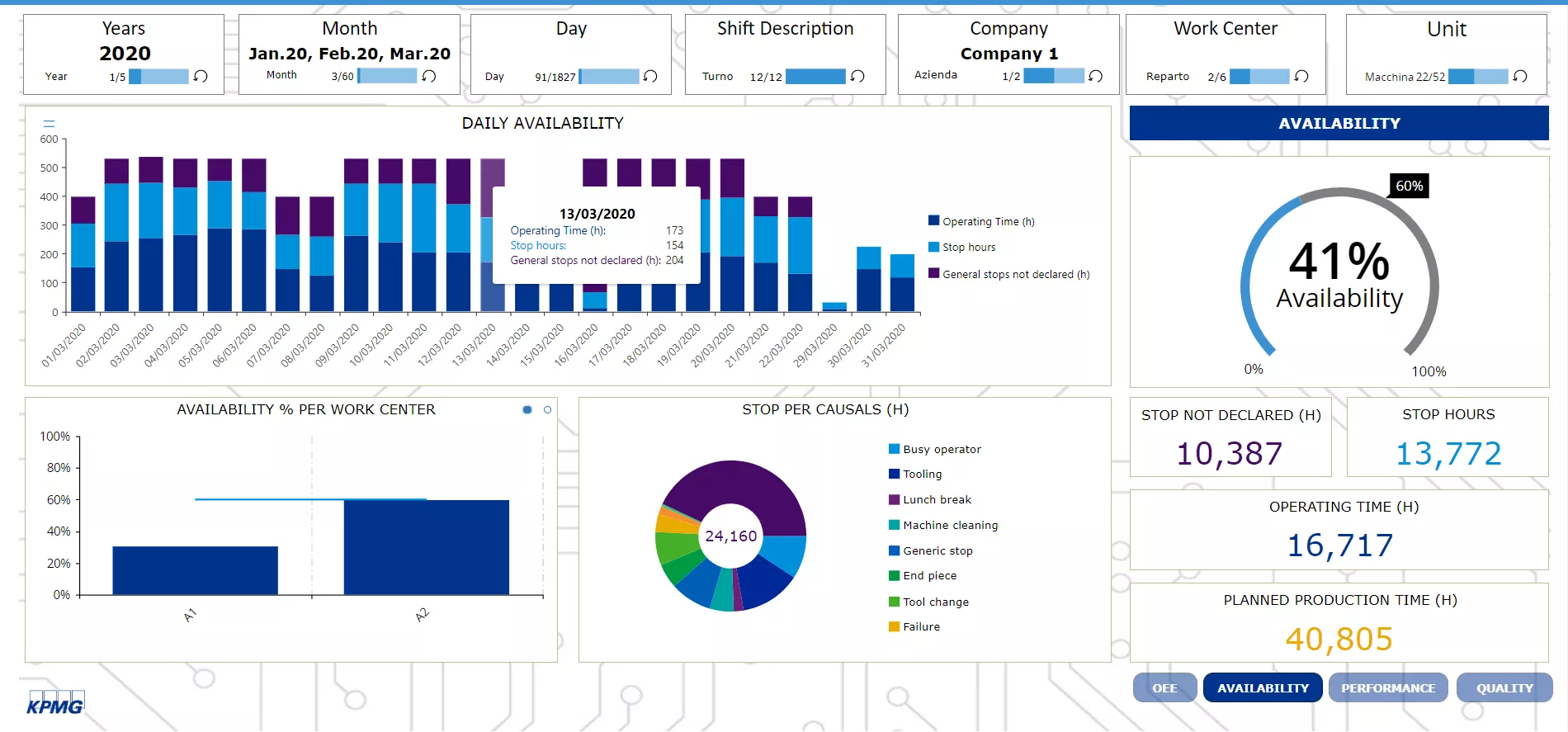 Other solutions from KPMG