MS Office® Integration
Bring the power of Board into your MS Office environment
Easily access Board's multidimensional data models directly from your Microsoft Excel, PowerPoint, and Word applications with the Board Office Add-in.
Run drill-down, drill-anywhere, slice and dice, and ad-hoc queries directly from Excel spreadsheets or use Board tables, charts, and gauges to create dynamic, self-updating Word documents and PowerPoint slides.
Use Excel® as a Board client
The Board Office Add-in offers the capability to go beyond the standard Excel reporting tools to directly access and use Board reports directly within the familiar Excel environment. A live link to the source data held in Board allows users to make changes to figures, change analysis dimensions, and drill down further to related information while maintaining the integrity of the original data source.
What's more, the Board Office Add-in supports both online and offline data entry in Excel. With its offline capability, the Add-in makes data collection processes more efficient: users can work without being connected to Board and can synchronize data automatically when they first reconnect, without affecting the integrity, consistency, and traceability of data.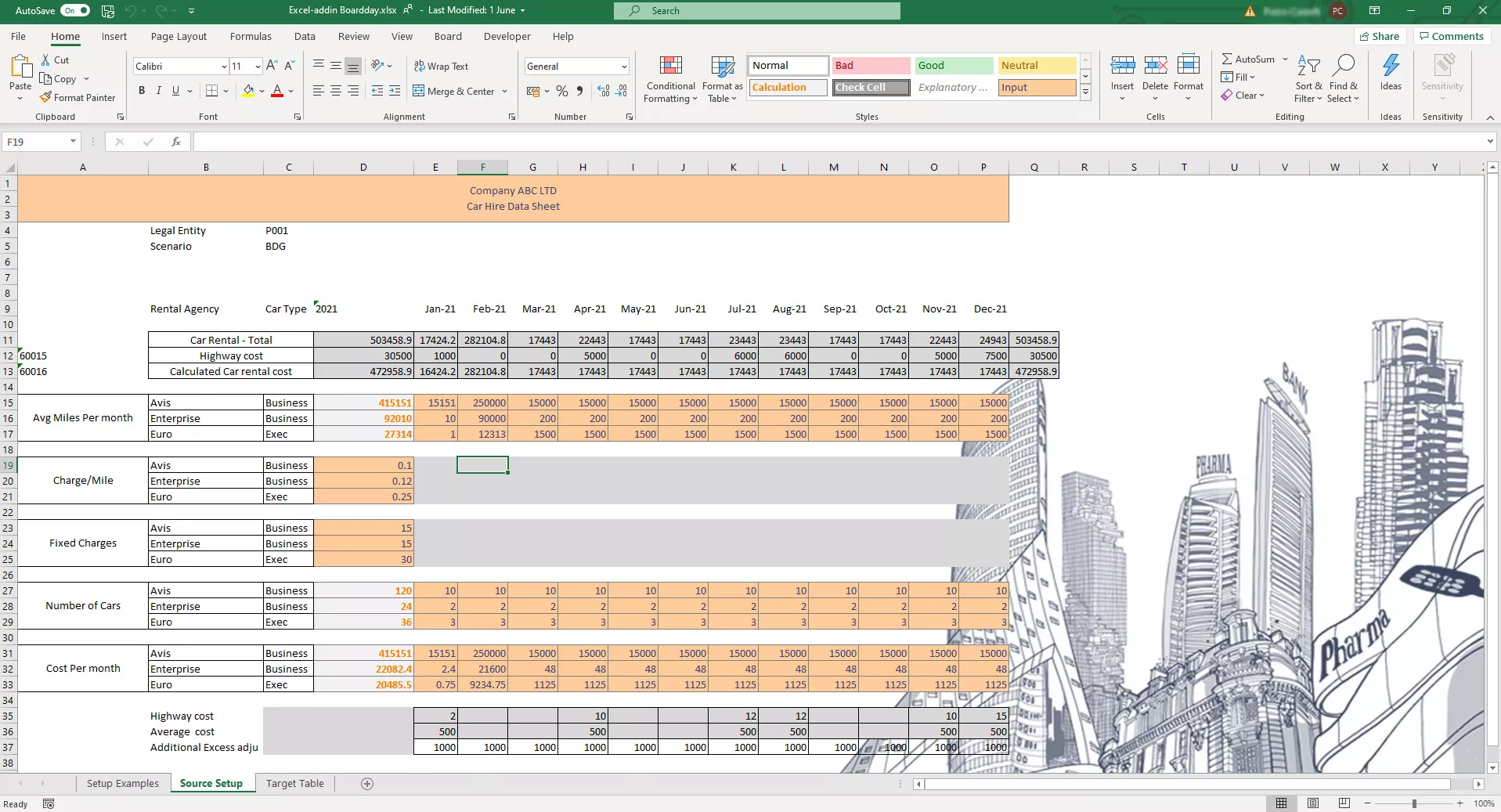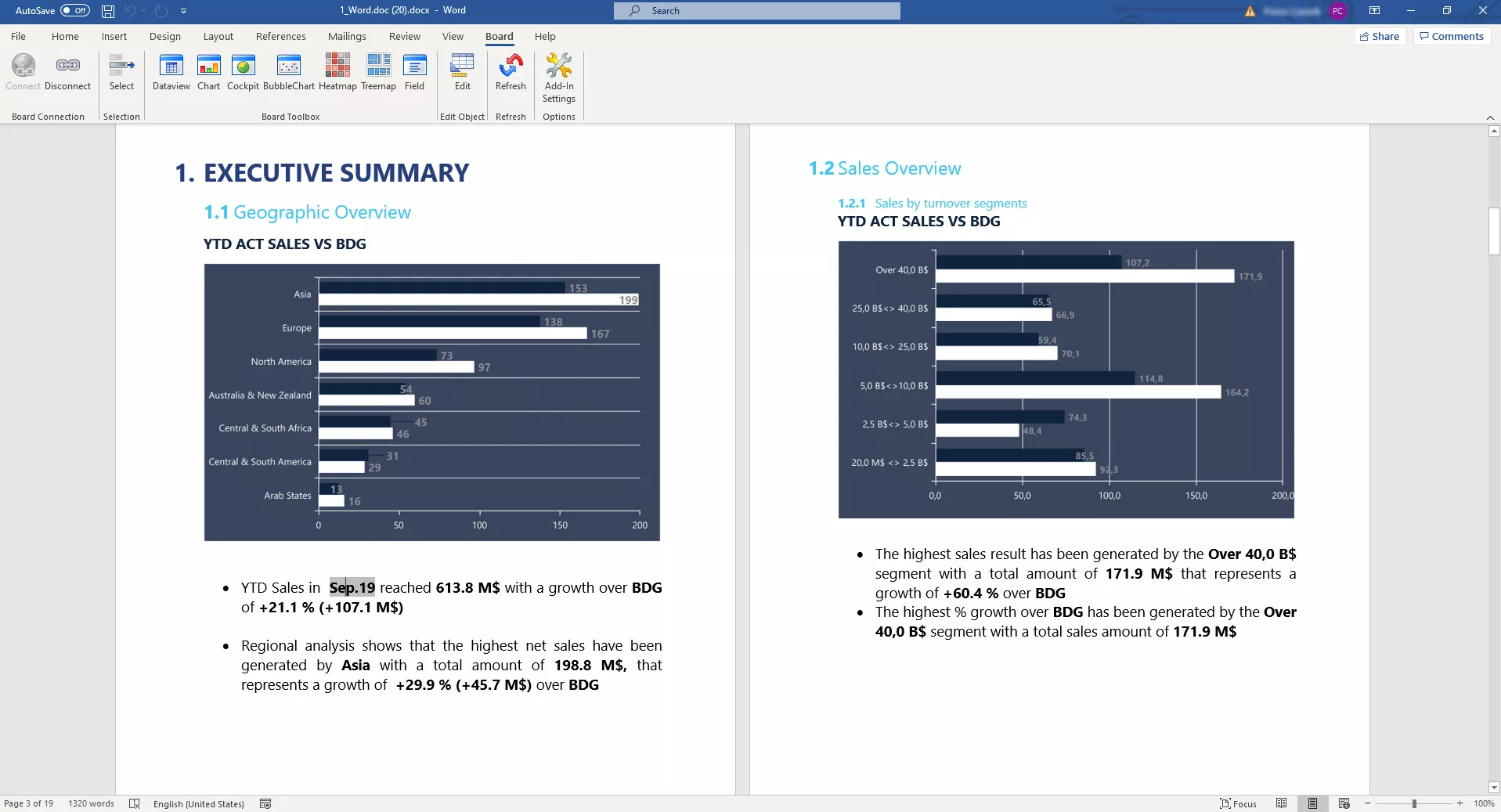 Infuse Word documents with analytics
Easily produce highly professional Word documents containing live, drillable Board tables, charts, and gauges using the Board Office Add-in. Thanks to the ability to create a live link to the source data, you can effortlessly create statutory and management reports or booklets which update to contain the latest data in seconds.
Save vast amounts of time by removing the need to manually collate information from multiple sources, input it into a report template, and double-check the data. With Board, all of this is done at the click of a button, freeing up business resources to work on more value-added tasks and ensuring that reports are always up-to-date
Present your findings in PowerPoint
Make the lengthy preparation of presentations a thing of the past using the Board Office Add-in for PowerPoint. Include Board charts, data views, cockpits, bubble charts, and maps in your slides to create stunning presentations which can be automatically updated thanks to a live link with the underlying data.
Regularly produced presentations, such as monthly departmental updates, can be updated instantly with the latest figures, leaving you more time to focus on your discussion points relating to the results.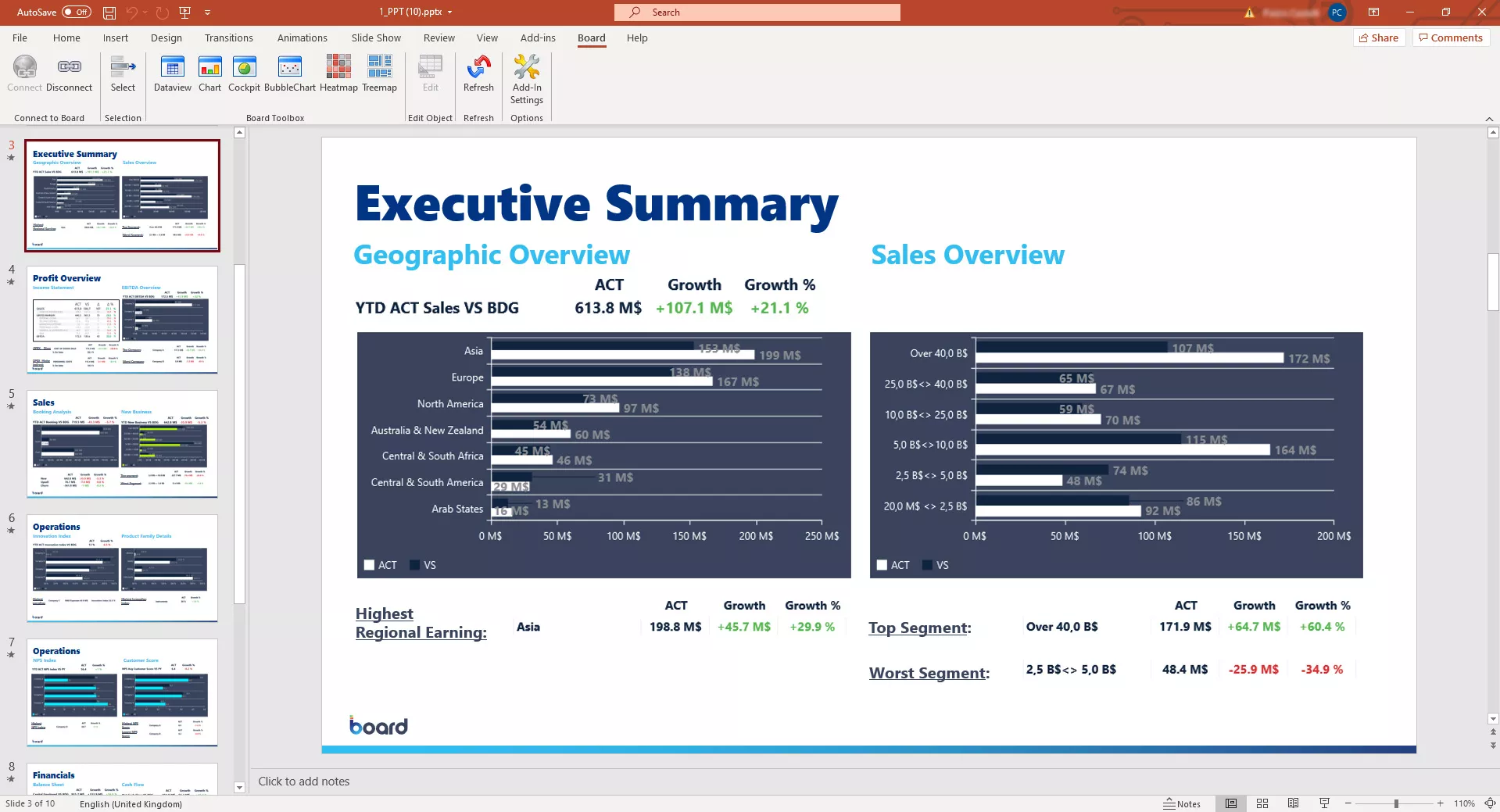 Effortlessly keep your documents up-to-date
Ensure everyone has access to the latest company documents with Board's bulk refresh capabilities, which let you schedule the update and distribution of Excel, Word, and PowerPoint documents containing Board data with ease.