Product Costing Solution
In an increasingly competitive business landscape, the Finance function must disrupt itself to meet the demands of all its stakeholders, which expect finance to serve as a true business partner, not only a separated department focused on transactional processing and historical reporting.
The Finance function is expected to support predictive and prescriptive insights delivery to drive optimal business performance and real-time decision making.
Data is highly prevalent in this process, but it often sits in silos, making it difficult to create a trusted, complete version of the truth for decision-making. It is no wonder that CEOs still favor their own intuition when they are presented with conflicting reports and figures.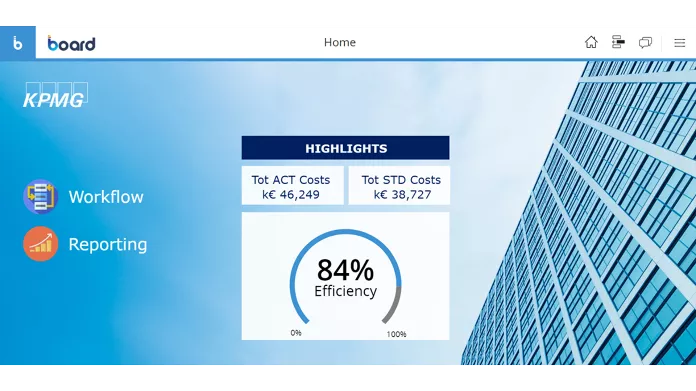 KPMG Costing solution has been implemented with the goal to deliver the accurate data foundation required to help manufacturing firms to continuously monitor their performance and support consequent decision making.
The solution provides the Finance function user with both a Costing model tool and integrated reporting evidences.
By following a structured workflow, the user is driven through the processes of Costing structure setup and Rate calculation.
In the Setup part, automatically synchronized with company ERP system, the user is able to view, check and edit the relevant destination attributes (cost center type, department, plant), as well as the significant Cost Bucket scheme, and then manage the proper allocation drivers.
Therefore, industrial tariffs can be managed in different scenarios based on settings previously defined, in order to identify the most appropriate configuration.
With the aim to assure the whole process to be properly managed, the workflow allows the user to proceed through the steps only once the previous ones are confirmed, and some alert messages block any progress when compiling errors are detected.
As the steps are completed, the output is the foundation for standard vs actual cost comparison analysis. KPMG solution provides a representation of the so-called Plant P&L, leveraging on graphical, dynamic overview of some key figures such as Industrial variances and Efficiency.
This end-to-end process enables the Finance function to act as a primary business partner of Operations department, thanks to a consistent Standard computation and to a frequent monitoring of Production KPIs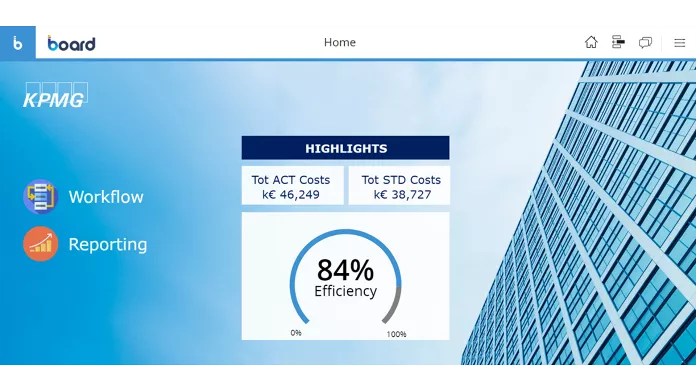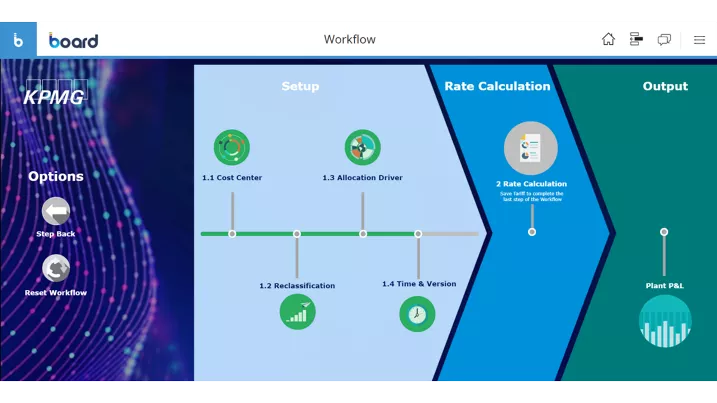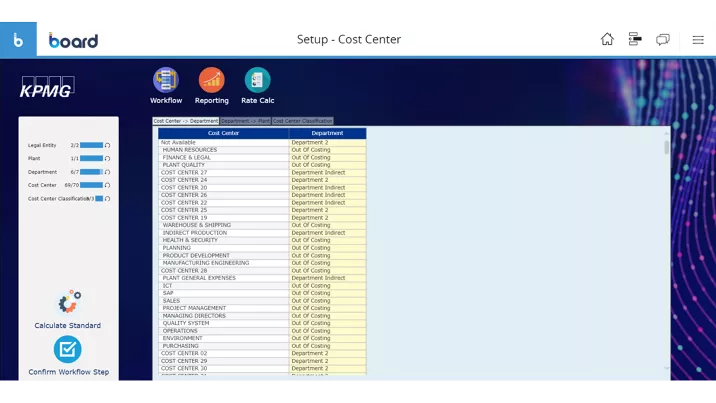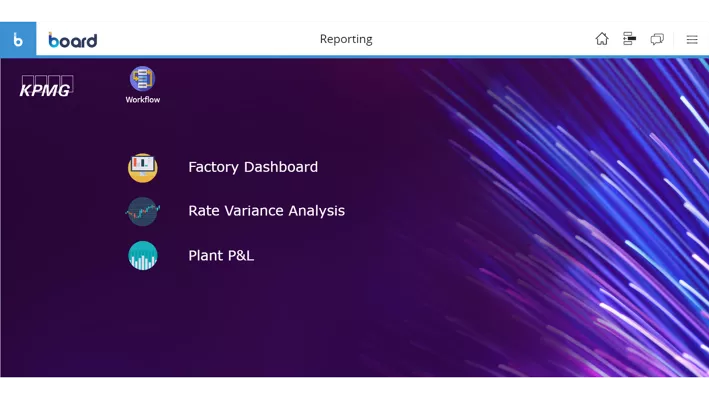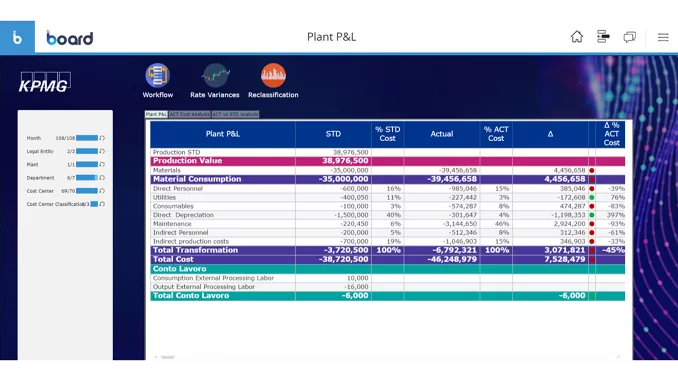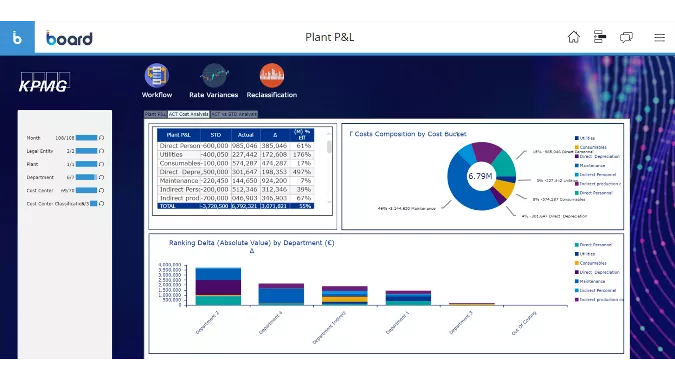 Other solutions from KPMG