Unified Cost and Revenue Planning and Reporting at Lufthansa City Center
Reducing manual reporting and forecasting processes for a more accurate and transparent planning system

With 570 travel agency branches worldwide and a total count of 2,900 employees, the Lufthansa City Center (LCC) has developed into the world's largest independent travel agency franchise cooperation. Recognizing the common pitfalls of using a spreadsheet-based approach to planning and forecasting, LCC adopted Board's Intelligent Planning Platform to reduce the manual effort required for monthly reporting, planning preparation, and merging planning and accounting data; significantly reducing the time required to prepare planning and forecasting templates.
Read the full case study
Industry: Tourism & Hospitality

Department: All

Branches: 570

Employees: 2,900

Turnover: €3.6 billion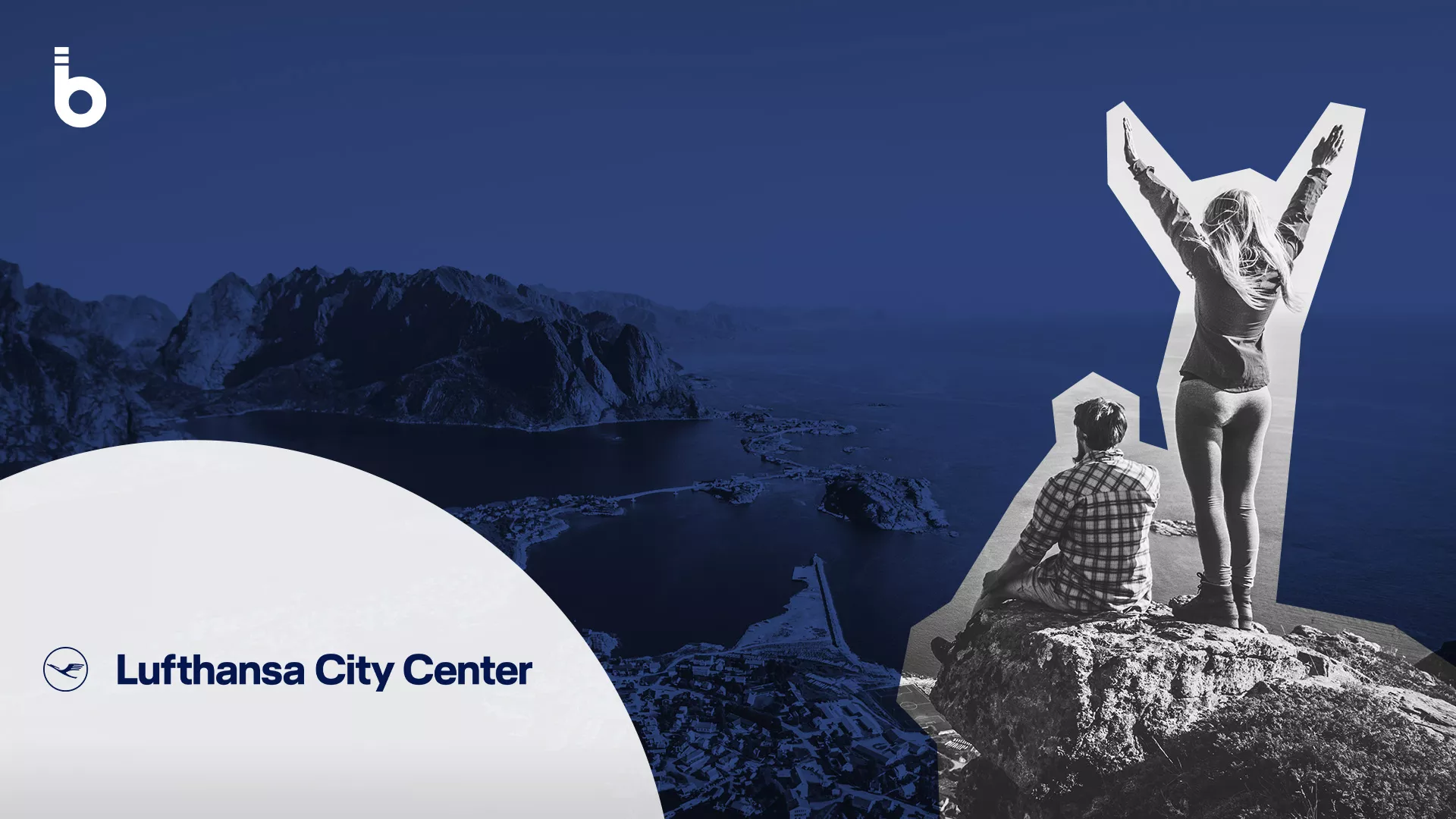 Lufthansa City Center (LCC) is a franchise made up of Lufthansa City Center Reisebüropartner GmbH (LCR) and Lufthansa City Center International GmbH (LCCI), which takes care of the international side of the business. The franchise chain was borne out of the Lufthansa city offices, whose first branch opened in Dresden in 1991. Deutsche Lufthansa AG founded LCR in 1994. In 2000, the travel agency partner took over all aspects of their franchise system and all the partners are now shareholders in the group.
LCC currently manages 570 travel agency branches; 300 in Germany and 270 in 90 countries across every continent. 2,400 employees in Germany and 2,900 worldwide generated around €3.6 billion of business around the globe.
The Challenge: Updating planning and forecasting models
LCC wanted to rebuild its monthly reporting system. Before now, budget planning and forecasting were done with Excel, and connecting multiple files to different sub-plans became increasingly difficult. A big challenge was the constantly growing file sizes and the issue of broken links. What's more, the Excel-based solution did not include the option to drill down from the total values (e.g. the total travel expenses of one cost center) to the items posted beneath it.
As there was no approval system, only Controlling could update the planning files. The actual values from Accounting also had to be updated manually.
The new system had to map workflows and statuses for planning and forecasting and help establish a comprehensive financial schedule for the following year by taking the separate plans from various cost centers and adding them to the annual forecast. During the course of the year, LCC wanted to create a monthly forecast, including a deviation analysis and commentary function, both on a cost center basis and across companies.
It was also important for the cost center managers to be able to make target/actual comparisons of items at any time, analyze any anomalies, and adjust the individual values of their cost center. This also had to be accompanied by a comparison of the year's accrued cost and revenue items with the planned values for the full year.
Further requirements included a detailed plan of staffing costs and the creation of new planning projects, with the option to apply these to actual projects later on.
The Board Solution: Fast implementation and no-programming requirements
After LCC assessed various vendors, the decision was made to choose Board. The decisive factor was the chance to design the system individually according to LCC's ideas with its no-programming approach, so the requirements of the specialist departments could quickly and easily be implemented. Steffen Losensky, Controlling Manager at Lufthansa City Center Reisebüropartner GmbH, explains:
The extensive examination of our requirements, and the positive support provided by Board partner XAX, also played an important role in us choosing Board.
Board is set up to automatically import accounting data from upstream systems like SAP or Access. Cost center managers can also enter planning and forecast values in DataViews. You can plan staffing costs by month, for example, including all salary components, and then compare the planned values with the actual values.
Cost center managers and Controlling can view all cost and revenue items at any time and update them where necessary. The cost and revenue items accrued during the year are compared with the planned values for the full year, supported by an internal extrapolation function. For this purpose, Board takes into account the previous actual values as well as the forecast values for the year's remaining months.
As a Power User and Administrator, Steffen can set up intuitive screens for employees with very little effort. This reduces the training requirements for users from Controlling and specialist departments, which has a very positive effect on the Total Costs of Ownership (TCO).
The Benefits: Reducing manual tasks and enhancing analysis
The Board platform makes it easier to create dashboards and summary reports. It reduces the manual effort required for monthly reporting, planning preparation, and merging planning and accounting data. This significantly reduces the time required to prepare planning and forecasting templates.
Instead of dealing with technical questions about the system, those responsible now have more time to deal with the figures themselves. As a result, you have a faster, more targeted planning process and a more accurate and transparent planning system. Automatic data imports give managers a better and, above all, up-to-date overview of the economic growth of the company. With a higher level of detail in the anomaly analysis, management can identify critical developments more quickly and take the necessary measures.
Steffen sums up the advantages:
Working with Board brings us the data faster and more clearly, so we can then make decisions in a more agile and reliable way. You can clearly see, for example, where revenue is missing compared to the planned figures, or when a project incurs excessively high costs. Board provides a central overview for all cost and revenue items.