Integrated planning for the entire product life cycle
INNOTECH creates an end-to-end data landscape and plans smarter with Board.

Innovative, fast-growing companies inevitably face the challenge of migrating their planning and data strategy to a modern platform. INNOTECH has opted for Board to create an end-to-end data landscape that enables the mapping of the entire product lifecycle in terms of data, from sales planning to production, and to control the company on a data basis.
Read the full case study
Industry: Manufacturing

Department: All

Employees: 140

Revenue: approx. € 30 million
In partnership with: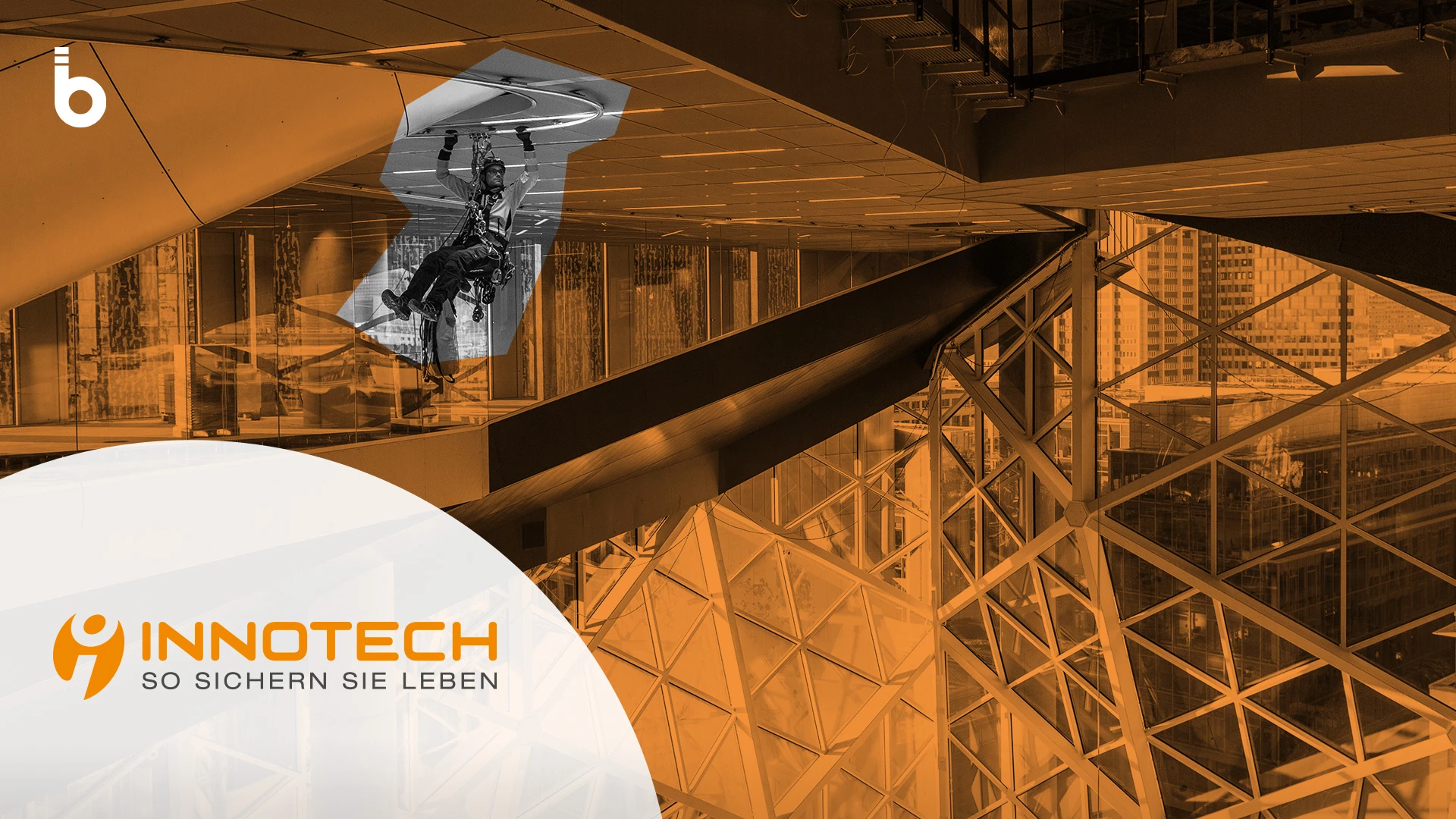 Founded in 2001, INNOTECH® Arbeitsschutz is a family-owned company with headquarters in Kirchham, Austria and branch offices in Germany and Switzerland. From the onset, the company has placed great value in innovative, customized solutions. With a dedicated research and development team, INNOTECH® has set international standards in occupational safety and driven further developments in innovative products. Today, INNOTECH is one of the largest manufacturers in Europe, specializing exclusively in the production of safety systems, with 88% from its own manufacture, to guarantee maximum quality.
Challenge: Moving forward with a sustainable planning model
INNOTECH, like many young, successful, and fast-growing companies, found itself needing to modernize to meet increasing demands amidst an unsustainable Excel and Qlikview budgeting process. Andreas Sperl, Chief Financial Officer at INNOTECH, reports:
"The only values available were basic actual and planned figures as well as sales figures on an item basis from cost accounting. Other than that, we were able to have specific figures pulled via IT as needed. However, this procedure was not standardized and correspondingly laborious. In addition, there were different sources and thus different figures. The planning accuracy was accordingly not satisfactory. We really needed to take action, to realign ourselves in our planning."
Solution: Single point of truth and planning across the entire product life cycle
INNOTECH compared several software vendors via a proof-of-concept. In the process, Board convinced the team at INNOTECH with its technically mature solution that brought together all data. Andreas Sperl explains:
"Above all, the user-friendliness stood out with Board compared to the other systems. This is very important so that everyone involved can gain confidence in the solution and employees from all areas can be convinced to also work intensively with the system."
Working with SPL Tele, an experienced Board partner with the trust of INNOTECH's key stakeholders, the project commenced. In just two months, the actual figures and the sales figures were transferred to Board, and after just shy of five months, the first sales planning could be implemented. Andreas Sperl recalls:
"The biggest effort here was cleaning up the master data. We hadn't looked at it in its entirety beforehand, so we had to keep checking and adjusting the data. Since Board is supposed to be our single point of truth, it was important we didn't release the figures until we were sure they were correct. This is the only way we can build trust in the system among employees. If there were any past discussions about which numbers were the right ones, it's now clear that the correct numbers today are the numbers from Board."
With Board, several areas where data can be standardized includes:
Data transferred from ABAS (the ERP system) to Board
Data imported from Excel-based programs, such as the payroll program
Other key sources such as Salesforce and Google programs like Google Surveys
Future plans to integrate HubSpot are also planned. INNOTECH has now built numerous applications for integrated business planning. These include:
Cost center planning
Sales planning
Investment planning incl. automatic depreciation calculation
Staff and training planning
Profit & loss analysis
Staff analyses
Production cost planning and production cost reporting
Warehouse analysis
Geo-dashboarding
Despite an already extensive list of applications, Andreas Sperl has even more plans with Board:
"On the one hand, I would like to bring the strategy even deeper into the cost center view. Likewise, production controlling is extremely important for us as a manufacturing company. Among other things, we would like to read out confirmation times or calculate setup costs. The topic of supply chain is also on the agenda. It's important to involve the entire company and to include all departments. The closer the departments are to the topic, the better we can specify the requirements. And I have the impression that with Board, everything is possible. So far, we haven't had any limitations in modeling, data structuring, or merging the data."
This enables INNOTECH to cover the entire product lifecycle in planning, from purchasing and marketing to production and delivery.
Benefits: Reliable data from planning to production
With the reliable single point of truth, INNOTECH has laid the foundation to efficiently use its data for planning, analysis and reporting, and to steer the company based on data. Department managers can now calculate their specific key figures and aggregate data on a daily, weekly, or monthly basis. Product managers can run analyses at product group or item level, and can calculate and compare production costs. Andreas Sperl adds:
"We have created the basis so employees can work with the data. It's a process that takes some time for everyone to understand just what they can do with the numbers. More and more, employees have Board open by default when they come into the office. The user-friendliness of Board naturally helps to make it easier to work with the data."
Andreas Sperl continues, talking about a special project:
"What impressed me most in planning was the possibility of extrapolating the quantities of produced items with average prices from sales planning. SPL Tele has additionally created an application in Board that breaks down the various items we produce to each part. In this way, the production manager and the purchasing department can quickly and easily obtain information about which individual parts are needed and how often in the various articles. This information is extremely helpful when ordering and in discussions with suppliers about good purchasing conditions."
Finally, Andreas Sperl concludes with his expectations for further developments of Board in the next few years:
"I think the topic of artificial intelligence will take on an increasingly broad scope and should also be reflected in future versions of Board. This starts with the creation of reports that I no longer compile with the click of a mouse, but which are automatically created by the AI via voice command. In addition, AI should help me to analyze data and effectively support me in predictive planning."
Press release