Board Solution
Program & Project Controlling
Successful growth in companies is often linked to a multitude of initiatives that present project management with increasingly complex tasks. For successful project completion, it is not only the budget and the degree of implementation that must be kept in line. It is also important to manage synergies and dependencies between various subprojects transparently, to react collaboratively to changing situations and to minimize risks proactively. Achieved results should be measurably tracked to use findings for the continuous optimization of ongoing initiatives.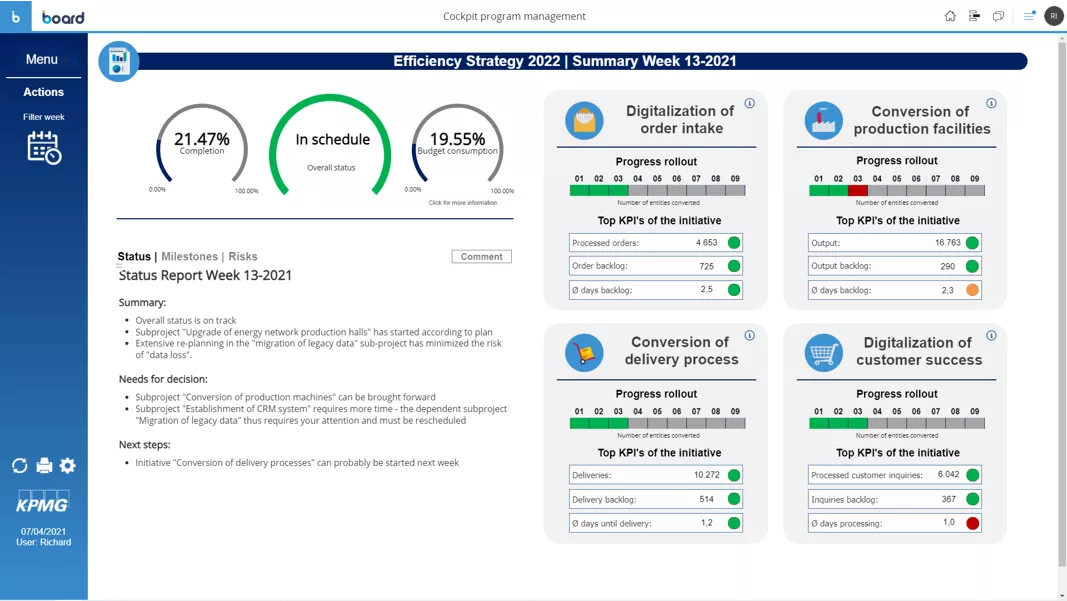 An application by KPMG Germany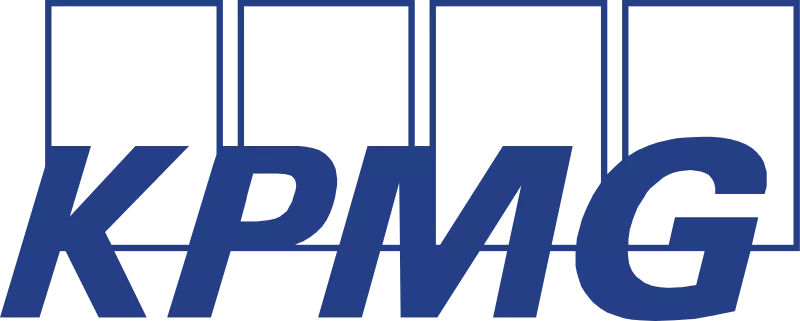 Our tried-and-tested approach using Board software successfully combines classic control elements of project controlling, such as budget, progress, risks, milestones, and timelines, with individual key figures for measuring the success of measures that have already been implemented. This adds the dimension of effectiveness to project management. This results in effective control options supported by user-friendly dashboards with individual analysis paths and drill-downs to more detailed report levels. By means of a system-based linking of dependencies of the content of all initiatives, projects and subprojects, effects of e.g. time shifts become transparent. In this way, the resulting effects can be evaluated in budgetary terms and considered in the decision-making process. In addition, the solution approach makes use of a variety of technical features, such as a system-supported evaluation of key figures based on time series, variance analyses, and threshold values with traffic lights. Different access options, e.g. via web browsers on PCs, notebooks, and tablets, or also through automated exports and dispatch as e.g. PDF files enable the targeted integration of different user groups in relevant processes.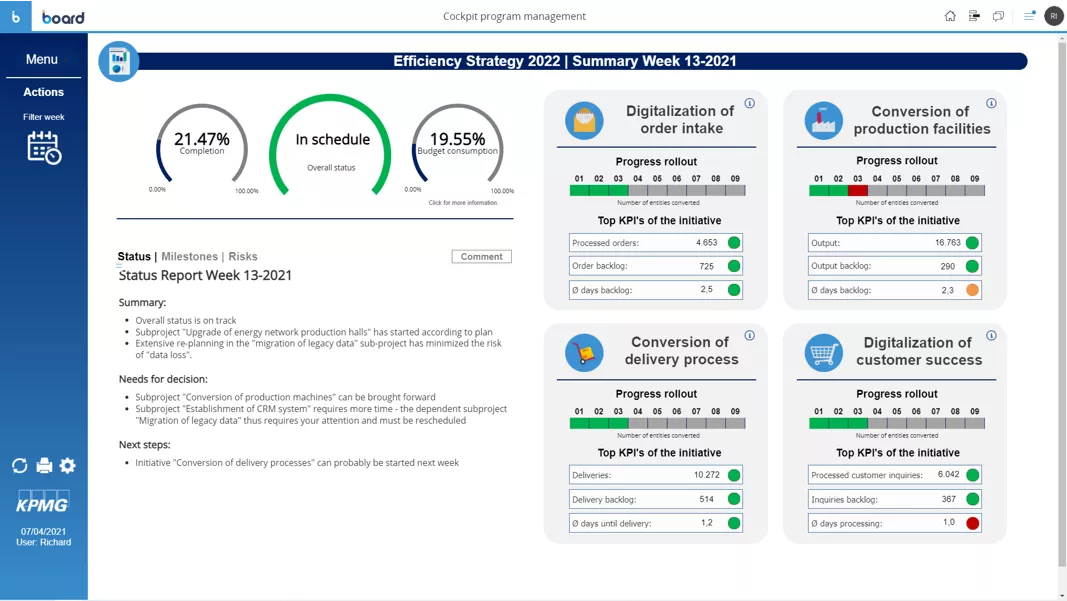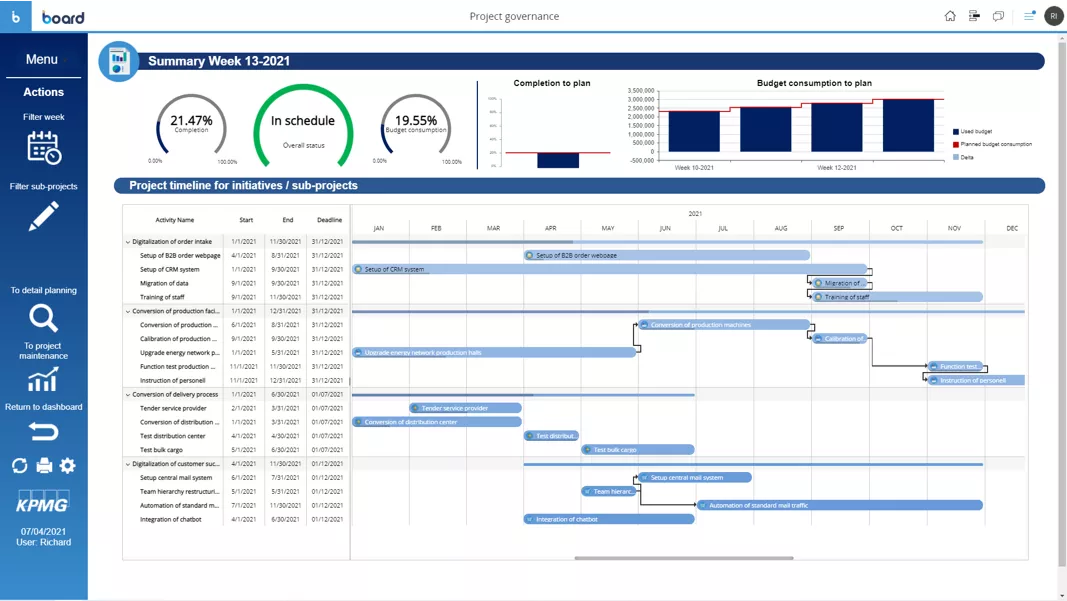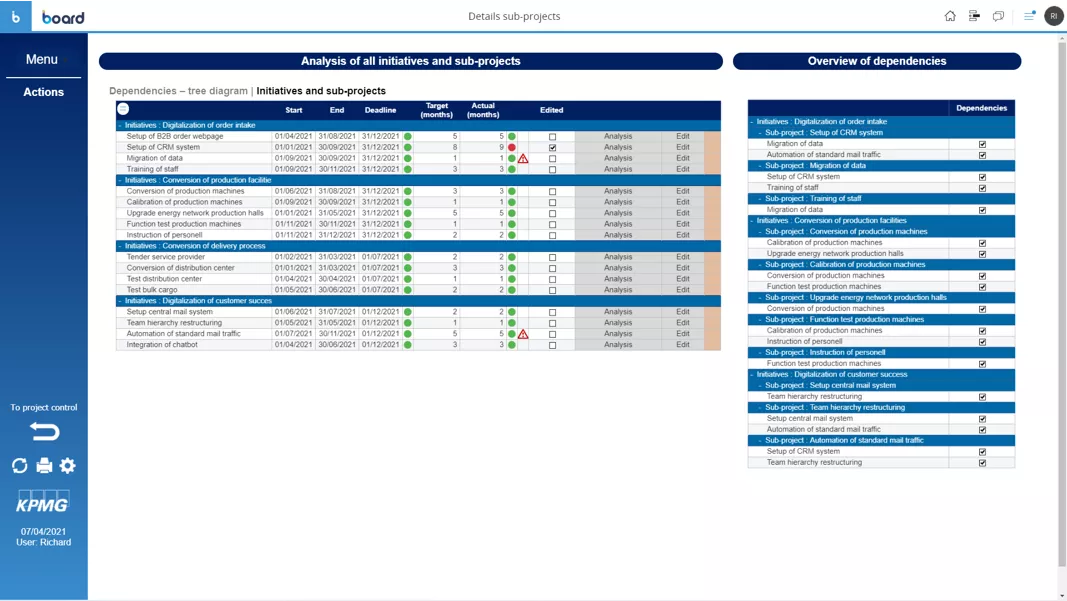 Other solutions from KPMG Germany