LAITA
Improving financial data management with Board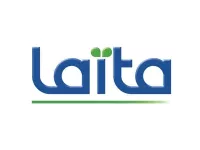 Industry: Food & Beverage

Department: Finance
The LAITA team is delighted to be using Board for various applications and finds it particularly well suited to its management accounting because it allows both simulation and budget processing. The Business and Decision-making integrator effectively complements the customer's experts appointed to make a success of this strategic project with us.
LAITA is a cooperative dairy business formed by regrouping the dairy activities of EVEN, TERRENA and TRISKALIA. Its mission is to generate long-term value from the collection of milk from 3,560 dairy farms.
The everyday work of LAITA's 2,500 employees is focused on ensuring customers' satisfaction across more than 110 countries.
HQ in Brest
seven industrial sites across western France
three major activities: milk collection, milk transformation, and commercialization of dairy products
Different categories of products require differentiated yet intimately linked industrial processes and organizational systems: fast-moving consumer goods (FMCG), dry ingredients (DI), health nutrition products and feed for young mammals. LAITA's Management Control team comprises about 20 management control specialists, divided between the company's headquarters and its various industrial sites. Three components determine the monthly operating result: commercial result, industrial result, and material result, each of which consists of the analytical records of one or more distinct legal entities. LAITA's scope of consolidation now includes 13 legal entities.
The Context
The dairy industry is a transformation and production industry that gives rise to a complex analytical structure, covering numerous production processes and nested and/or parallel processes. The multi-company, multi-process, and multi-product dimensions at LAITA each represent analysis axes fed by analytical data to enable detailed business monitoring. Despite this, management accounting and budget forecasting were conducted entity by entity, mostly using Excel. Similarly, the data on which the operating result was based was consolidated by various tools, including Excel. The over-reliance on Excel made it difficult to ensure the security of financial data as it created breaks in the company's audit trails. The customization and multiplication of files gave rise to a dependency link between their respective authors, adding complexity to the communication of management rules and the structure of the employees within the management control department. In parallel with this review of information systems, work started on compiling a management manual at the end of 2015 to simplify and harmonize LAITA's analytical structure as a whole.
The Project
Used by the FMCG Commercial Management department since 2003, Board software was already successfully ensuring the reliability of commercial data. The Industry division also chose it for analyzing industrial performance, in line with the management needs of the business. LAITA wanted to equip the Finance function with a management accounting tool that would fulfill the functions of both simulation and budget processing and was looking for an integrator capable of implementing this new project.
The Solution
Board was again unanimously chosen for this transformation project. Within Commercial Management, the solution already enabled end-users to:
Make precise, detailed use of commercial data, checked, furthermore, during integration with the Board platform and originating from different sources (Tradéo, Akéo, Stock Control).
Dedicate more time to analysis and control tasks.
Reduce overall processing time (improving controls and eliminating the need to re-enter data; cutting 2 to 3 days off the time previously taken to generate monthly results).
The Industry division's new project encompasses 22 additional users for whom Board speeds up the production of reports, improves the traceability and comprehension of data, checks the accuracy of calculations, and ensures data integrity in accordance with the established rules. The analytical structures are now aligned. This new application establishes the rules for consolidating the operating result, enabling cross-analysis of financial data and ensuring that practices are kept uniform and information is not duplicated. Board serves the economic management needs of the business - which are complex because they are multi-axis - while at the same time remaining agile and flexible to facilitate data consolidation and forecasting the future development of LAITA (replicable structure, development of project view, adjustment of management accounting entries, integration of new industrial processes or new products, etc.). The project in progress also shifts the focus of Management Control onto activities delivering higher added value: financial data analysis (including alerting, identification of performance levers, projections of financial indicators, and calculation of selling prices.