Integrated Business and Retail planning at Edeka
Optimization of wholesale planning supports retailers and stores to manage goods and markets efficiently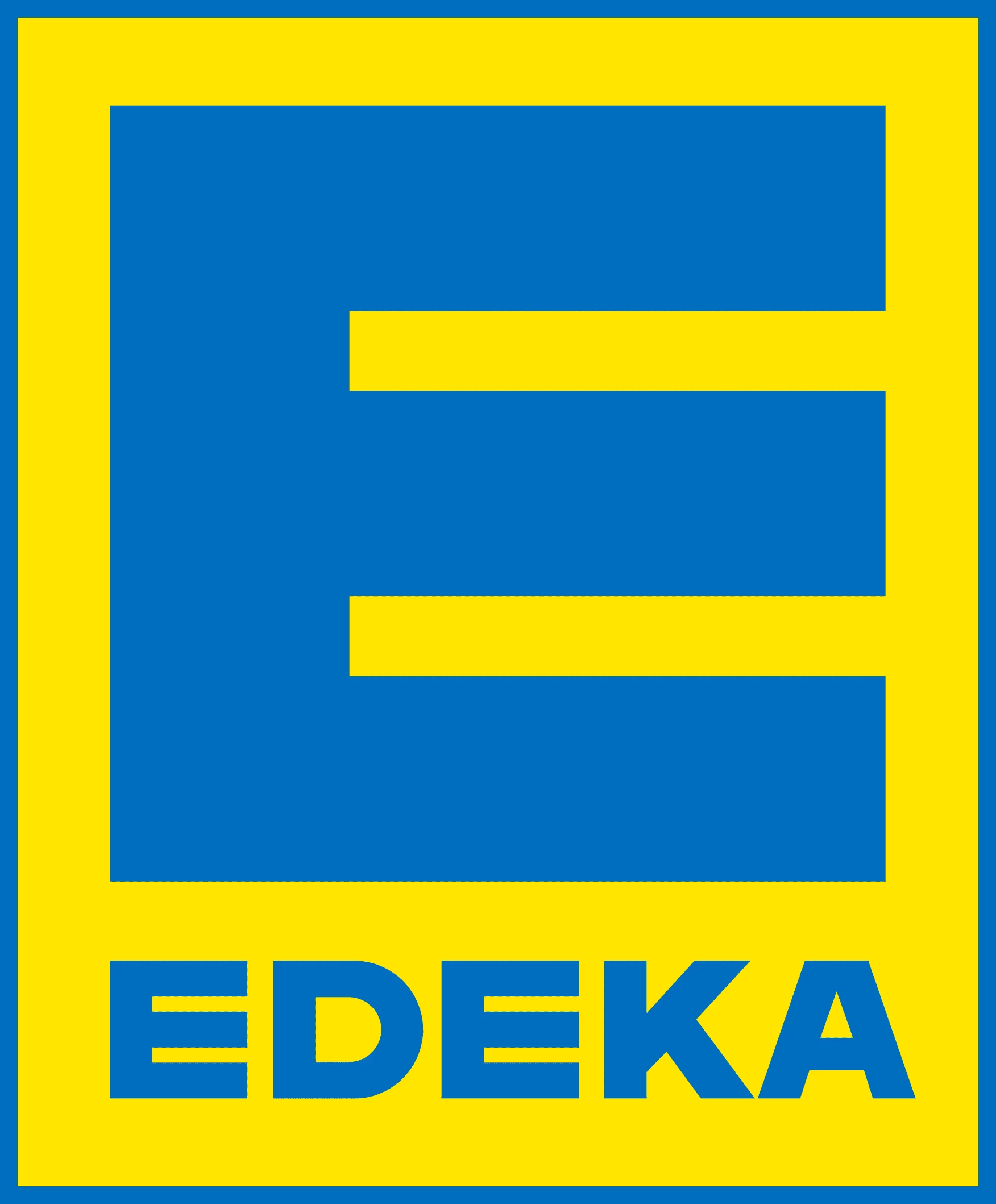 The EDEKA Group Northern Bavaria-Saxony-Thuringia, headquartered in Rottendorf, is one of seven regional groups of companies in the EDEKA network. It supplies around 900 retail stores in Franconia, the Upper Palatinate, Saxony, Thuringia, and northern Baden-Württemberg, making it the region's largest local food supplier.
Read the full case study
Industry: Grocery

Department: Finance, Supply chain

Employees: approx. 50.000 employees incl. independent retailers

Turnaround: 4,83 billion Euro

Locations: 868 stores
In partnership with:

The Group's success is based on the interplay of around 4,000 independent merchants throughout Germany who operate their stores under the umbrella of the cooperative-based EDEKA network. They are supported by seven regional EDEKA groups of companies, which supply them with goods as wholesalers, generate space as real estate developers, and ultimately build EDEKA stores for onward leasing. However, the wholesaler also sees itself as a service provider; it supports and relieves the back office of the retail stores by offering a wide range of services, such as merchandise management, payroll accounting, data protection, and occupational safety, to name just a few. The EDEKA headquarters in Hamburg coordinates the cooperation of the companies in the EDEKA group and develops purchasing and marketing strategies for the common future on a national level.
Challenge: High performance for smooth planning
With around 900 stores and a correspondingly wide range of goods, you can well imagine the large volumes of data that have to be processed at EDEKA. In addition, there were more and more demands on the system, such as displaying tour utilization or packing densities in logistics. As a result, the old system was hopelessly overloaded at some point and the performance was no longer sufficient for smooth operation. Christian Zirk, Head of Controlling at EDEKA Northern Bavaria-Saxony-Thuringia, describes the problem quite vividly:
"If I enter figures and have to wait several minutes for the recalculation, then working with the system is not really fun. To load larger amounts of data from SAP, we had to split the data volumes and had a loading time of about 24 hours."
Furthermore, EDEKA needed a new planning system because planning with Excel had reached its limits. The employees had to spend more and more time preparing the data than really dealing with the information in the data.
So Controlling started thinking about what a new system should look like and what requirements it had to meet. The management board very quickly recognized the advantages and gave its approval to introduce a new, powerful solution for planning, reporting and analysis.
Solution: Integrated business and retail planning
After an intensive selection process, three manufacturers were shortlisted and invited to present a business case in a proof of concept. Here, Board was able to convince and was awarded the contract.
Christian Zirk explains: "There were several points that tipped the scales in favor of Board. For one, Board had the most technically mature solution. In addition to the necessary performance, Board offers features such as BEAM (Board Enterprise Analytics Modeling) for simulation and data prediction functions that enable predictive and advanced analytics based on intelligent algorithms. On the other hand, the Board team proved that they have a lot of experience in the retail sector when presenting the business case. This gave us a good feeling that we have the right partner on our side."
For EDEKA, it was also important that Board could be installed as an on-premise solution. Sensitive data, which, for example, allows conclusions to be drawn about purchasing prices, should not be loaded into the cloud. In addition, EDEKA Northern Bavaria-Saxony-Thuringia has its own data center, which is perfect for hosting the solution in-house. Here, IT provides the hardware, while Controlling takes responsibility for the content of the Management Information System (MIS), which is now mapped by the board platform.
From this setting, it is already clear that EDEKA Northern Bavaria-Saxony-Thuringia has great content-related, but also technical know-how in controlling. "We have our own development department in controlling that takes care of the technical implementation. Therefore, it was obvious that we decided to implement the projects in the coaching model," says Christian Zirk.
With this approach, Board's Professional Service Team supports the implementation and trains the employees at the same time, so that the company can build up its own knowledge very quickly. The customer is then able to implement new requirements independently on the Board platform. "Our goal is integrated business and retail planning with comprehensive reporting and in-depth analysis capabilities to ultimately improve processes," adds Christian Zirk.
EDEKA North Bavaria-Saxony-Thuringia began by setting up P&L planning and wholesale planning in Board. This was where the greatest need lay, as the previous solution had reached its limits. The wholesale merchandise management system provides data down to the individual article. This allows purchasing to be planned down to the item level. Among other things, it enables those responsible to analyze special cases, such as breakage at the warehouse.
Reporting was set up in parallel. There is a close exchange with the planning department, so that ideas from reporting are always incorporated into the planning applications.
Another very important area that was very quickly adopted onto the board platform is logistics. Here, the supply of the almost 900 stores is planned. This is done at the unit or colli level. The new solution not only allows flexible and fast planning, but also the always up-to-date determination of the service level: How much have the stores ordered? How much has already been delivered before the due date? How much of the ordered delivery will arrive on the expected delivery day? Since Board enables easy commenting of the planned figures, the stores also get the reasons for any delays displayed directly.
Christian Zirk is particularly fond of one of the board platform's features: the geomap function.
"We have connected all of the stores' POS systems. With the help of geomapping, we can very well display the sales in the stores and regions and see where we are particularly successful. We can monitor new store openings and analyze how the new store is doing and what impact it has on other stores in the region."
The range of uses for Board is far from complete. The next step is to set up rental planning for the properties in Board. This includes rental contract management for the stores, which has become too confusing in Excel. But investment planning in conjunction with SAP's Asset Manager is also on the agenda.
Many new ideas and requirements come from the 220 or so users so far, who are enthusiastic about the performance and the possibilities that Board offers them. Christian Zirk reports: "Users are flooding us with new ideas. Purchasing, for example, can see the invoiced sales, which are also displayed in diagrams that can be quickly grasped. Based on this, users would like to be able to add further figures and information. Or areas that have been moving data back and forth in Excel would like to integrate their data into the platform as well. They ask when we can connect new upstream systems. Members of the cooperative are also very interested and come up with specific suggestions on what new topics we can include."
When asked what hurdles were encountered in the project, Christian Zirk has to think long and hard: "It actually went and is going very well. Board is very convenient, but of course the entire structure is initially somewhat different from the previous system or SAP. You have to get used to that and adapt. However, the team at Board is very helpful. When we ask a question, we get answers very quickly. It's really a great collaboration."
Customer benefit
EDEKA Northern Bavaria-Saxony-Thuringia is using Board in more and more areas to achieve the goal of integrated business and retail planning. Especially the good planning functionality with direct month-end closing helps the controlling to be constantly up to date.
"We used to prepare a forecast 4 times a year. This was always preceded by lengthy agreements with the divisions. Now we have a rolling forecast that is always open. This means that everyone has access to the current status at all times," explains Christian Zirk.
The open forecast allows new values to be entered immediately. If a new employee is needed, this can be planned directly. New investments can also be entered directly. The effects on the result are immediately visible.
The monthly closing can be created directly from the planning. Whereas importing the data for the P&L used to take 90-120 minutes, it is now done in just a few minutes with Board. The departments particularly appreciate the fact that they can enter their comments directly in the P&L. This saves long discussions and avoids follow-up questions. This saves long consultations and avoids queries, since all stakeholders have the necessary information at their disposal.
"We have gained a lot of time that we are able to put into other activities. We can now think about which new applications will help us make processes even faster and then start developing them for ourselves," Christian Zirk is pleased to say.
Press release