Advanced, strategic FP&A evolves business partnering at bofrost* Spain
Building an Enterprise Performance Management with Intelligence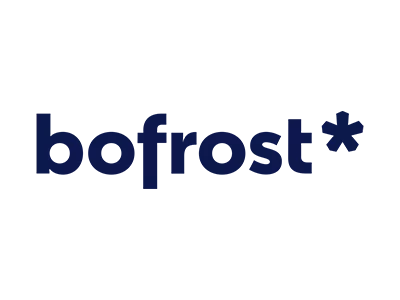 The Spanish division of bofrost* Group, a European market leader in frozen food direct sales, needed to evolve its Financial Planning & Analysis model to boost company growth and keep pace with market and social turbulences (particular during the pandemic). The Office of Finance at bofrost* implemented Board's Intelligent Planning Platform to evolve financial professionals into fully-fledged business partners able to extend the benefits of Board across sales, the entire supply chain, and HQs. FP&A at bofrost* now includes all departments and covers several planning horizons, dashboarding functionalities, forecasting & budgeting, what-if analysis, business scenario simulation, and predictions.
Read the full case study
Industry: Grocery

Department: Finance, Sales, Supply chain

No. of vehicles: 500 trucks

Work Centers: 35

No. of Customers: 220,000 families
bofrost* Spain leads the Spanish market in the home sale of deep-frozen products. The supply chain at Bofrost* begins at the origin of each product and ends on the plate of its customers to delighting even the most demanding palates.
The challenge: Optimizing generation, management, and control of financial and sales reporting
Management at bofrost* embarked on a digital transformation journey, especially after the peculiar period experienced during the height of the pandemic, to identify areas of the business requiring improvement and to add agility and robustness to deal with market issues. In the Office of Finance, management were increasingly aware of the evolutionary role finance must play – evolving their roles from mere 'number crunchers' and accountants to fully-fledged business partners able to help the company be more data-driven and growth-oriented. As Jesus Bustos, Head of Finance, Controlling & Accounting at bofrost* recalls:
"We wanted to evolve our Office of Finance from a data collector and control-tower to a multi-layered, holistic center that promotes collaboration across the business. In a nutshell, we wanted to move from being mere data reporters to providers of competitive advantages."
All this is achievable by transforming the financial team into a strategic asset that leverages their skills in FP&A, rather than data keepers and 'Excel collectors' of isolated spreadsheets.
The project: From basic FP&A to Intelligent Planning
The bofrost* project mainly consists of an Enterprise Performance Management solution (EPM) built with the Board Intelligent Planning Platform and fully connected to an SAP ERP. The starting point was an annual plan that had to be reviewed based on monthly reports and marked by an expiration date. The first issue was to overcome the limited view of their planning processes. Jesus Bustos notes:
"Before adopting Board as our EPM solution, we only saw a sum of data as the end of our planning cycle. Our financial professionals had to spend their time working and re-working the information. Thanks to the Board platform, the Office of Finance can provide business values across bofrost*."
The Board EPM solution evolved into Intelligent Planning, resulting in an advanced FP&A combining strategic and financial planning with meaningful information accumulated from all areas of the company, including sales & marketing, operations, production, HR, and supply chain.
After the success of this implementation, bofrost* decided to integrate the Board EPM solution with its CRM to generate reports and dashboards that link categories of customers and revenue, based on different time periods. Bustos concludes:
"Our customized CRM is based in Italy and is used daily by more than 450 Sales Reps. Now, everyone can read and share their insights of sales data, without overabundance or – on the contrary - lack of information. Thanks to Board, our ideal approach to data has become concrete."
Below, an overview of bofrost*´s Board solution:
The benefits: A digital workroom for the entire company
After the implementation of Board, bofrost* experienced many relevant advantages, like:
Being a counsellor and an advisor tool for the bofrost*'s board of directors and strategic decision makers, evolving finance professionals into business partners.
"With Board, we have created a digital workroom for C-level, where they can take the most from dashboards and sales analytics" – commented Bustos.
Data Ownership through the BI capabilities of an Intelligent Platform.
"The standardization of data in real-time is fundamental for a mobile food service and deliveries like ours" – said Bustos. "Indeed, we can rely on a Sales Analysis and Reporting application already embedded with the Board Intelligent Planning Platform, without worrying about exporting commercial data from SAP".
Time saving, reducing manual work on spreadsheets across all departments, thanks to FP&A processes automation.
Ensuring productivity and efficiency of FP&A processes and expanding these benefits across all the organization's areas.
Promoting cooperation among C-level, Office of Finance, Sales & Marketing, Operations, and HQs.
Being a driver of change for the entire Company.