Enhanced supply chain and financial planning through integrated intelligence at Sogegross
Driving 65,000 tons of fresh products and 33,000,000 boxes of packaged goods through the distribution and logistics chain each year

The large-scale Italian retailer Sogegross required an operational and organizational information system that allowed them to match full business needs with IT requirements within a very complex retail chain. Such a complexity needed to be underpinned by a planning solution capable of transforming an unstructured information system into a more standardized and functional one. Sogegross chose the Board Intelligent Planning Platform to infuse smart analysis and forecasting capabilities at each key step of their supply chain and business function, including financial planning processes. Among the several benefits brought by Board, Sogegross can now create a report in four seconds flat, rather than hours.
Read the full case study
Industry: Grocery

Department: All

Employees: 2,700

Stores: 270

Board users: 322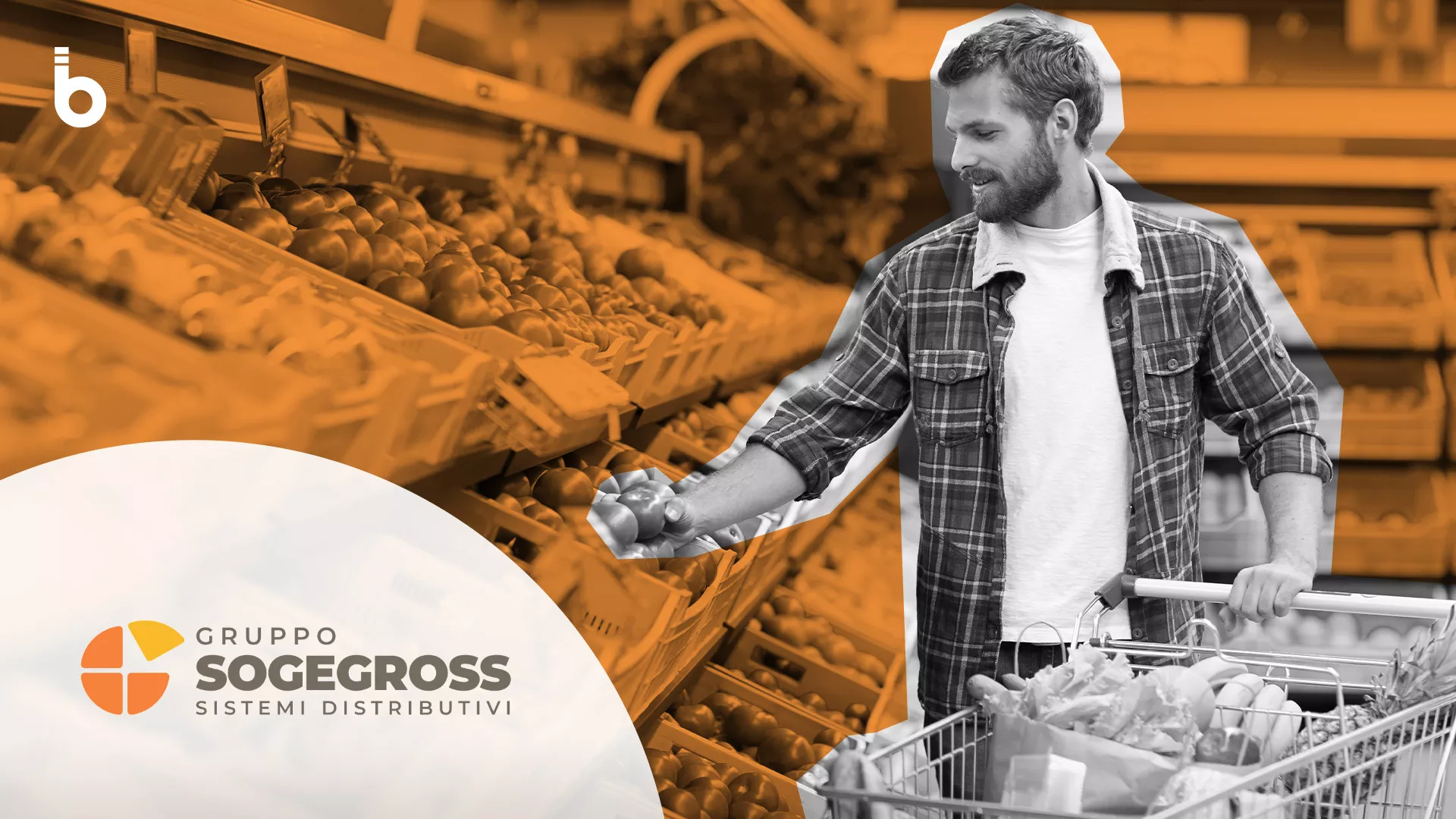 The Sogegross Group is among Italy's top ten private groups in the large-scale retail sector. Headquartered in Genoa, it is active in most Central and Northern Italian regions. The group's presence focuses chiefly on the brands:
Sogegross and Grosmarket (cash & carry channel)
Basko (supermarkets and superstores) and its e-commerce channel www.laspesabasko.it
Ekom (food discount)
DORO supermarkets (supermarkets and superette franchises)
Primia and Q Maiuscola (two private label brands within the group).
The challenge: Supporting a complex supply chain
One of Sogegross' strengths is managing its distribution and logistics chain to serve the other brands in the group. They have seven platforms dedicated to specific types of products:
fresh food
fruit and vegetables
fish
meat
dry and fresh discounters
food (packaged)
frozen.
Combined, they see more than 65,000 tons of fresh products and more than 33,000,000 boxes of packaged products move through the chain every year. Discussing this, Marco Staiti, ICT Manager for Sogegross, recalls:
"We were aware that, in addition to offering classic services such as the supply of solutions that target specific needs, very few software vendors could also provide more advanced services. These include ad hoc dashboards and relevant alerts, based on in-depth analysis designed to prevent critical issues and incompatibilities."
The project: Extending intelligence to drive better outcomes
Sogegross widely uses the Board Intelligent Planning Platform across its key business functions and processes. These include:
Financial Planning & Analysis:
financial budgeting and forecasting
management control
analysis of variances against the budget for cash & carry
annual budget with quarterly revisions
reporting
Anti-fraud measurement
cashed-in vs. deposited daily monitoring
cash-barrier data control
Purchasing
analysis of suppliers' and buyers' performances by area, department, product, and category
product returns monitoring
Sales and marketing
analysis of sales for cash & carry
supermarket sales dashboarding
marketing intelligence (effect of promotions on sales and margins)
management of all aspects of the cash & carry's marketing department
Logistics
rolling forecast for logistics and cash & carry
inventory reconciliations
management of the distribution centers in terms of inventory movements
transportation monitoring (e.g., vehicle saturation and back-order packages) and impact of transport on revenue
Human Resources
workforce analysis (worked hours, workable hours, absenteeism, etc.)
performance management
IT services
weekly monitoring of ERP hard disks' capacities
The benefits: Empowering IT and the business with an Intelligent Planning Platform
Sogegross can now match business users' needs, coming from different job functions, with the related IT requirements across the entire supply chain and finance and translate them into core shared objectives: Marco Staiti adds:
"Board is an ideal tool that addresses specific business issues through ad hoc reports while allowing access to a single database under standardized control. This approach draws on the specific skills of everyone and results in overall improvement and job satisfaction."
Key benefits from the project include:
IT resource optimization
Each week, Sogegross can quickly verify peaks of HW/Services so the IT Department can adjust the ERP's functioning based on the best distribution of disk space across the company.
Reporting acceleration
Sogegross has also improved the efficiency of reporting creation. For example, generating a monthly report for the purchasing department previously required two working days. Now Sogegross creates a daily report in four seconds flat. Additionally, the time required to produce weekly sales reports for management has fallen from hours to just one immediate click. Summarizing these vital enhancements at Sogegross, Marco Staiti concludes:
"Once fully implemented in our organization, Board has demonstrated a surprising ability to generate effective solutions within extremely short time frames. After experiencing this value of the Intelligent Planning Platform, we have been further impressed by the ease we can integrate Board into other software systems. For example, Board is now fully integrated with our retail merchandising system."
Cost reduction
The cost of developing detailed reports has reduced by 30-35%, thanks to Board's self-service approach.
Availability of the supplier
Sogegross also praised the ungrudging willingness of Board's expert teams to help them:
"When the need arise, we receive prompt answers not only from the support team but also directly from professional services team".