Manufacturing Corporate controlling App
Bios management supports its customers in planning and process controlling of corporate finance operations while guaranteeing effectiveness, efficiency, and confidentiality. For us, the key to business success is helping companies develop decision-support systems and business performance management applications. The Board app we have implemented is easy to use and features a wide range of well-integrated services and capabilities that provide customers with an overall and complete view of their business. Starting from the creation of a consolidated financial statement (BFC) database with its relative reporting, the app analyses corporate processes and planning, developing a master report showing corporate performance through financial and operational indicators.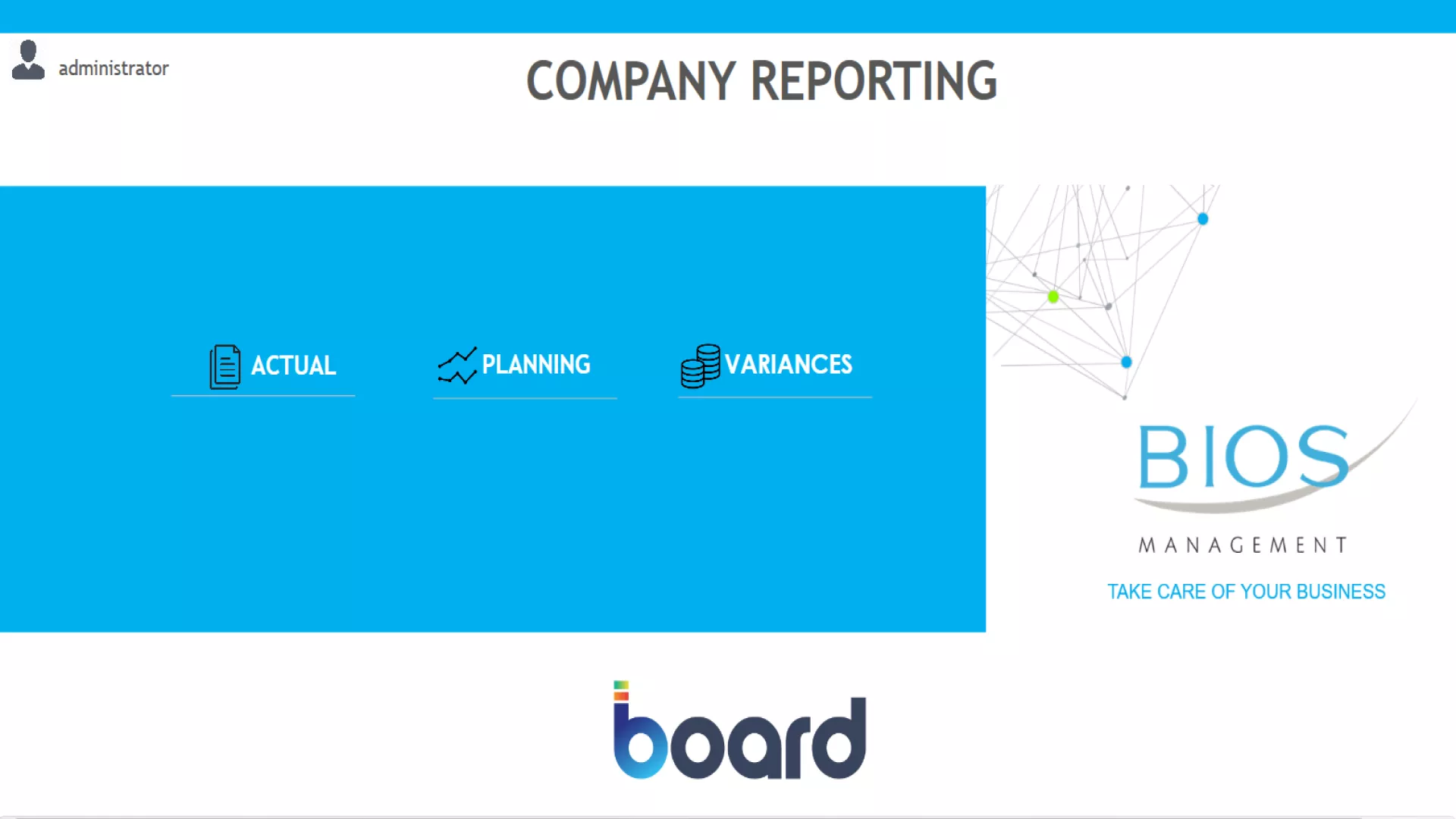 The integrated development environments within the Board app concern different functionalities which are linked to each other throughout the application. Each of the environments is designed to ensure detailed and completed reporting after the construction of an individual database.
The first section concerns loading of the corporate BFC data in a specific database in Board through external data sources and/or through Board data entry. The BFC database would be the base for BFC reporting (Balance sheet) and its derivatives like Profit & Loss reporting, revenues and net financial position estimation, cash flow calculations, and inventory quantification.
Another section is dedicated to corporate activities planning, developing a planning database built for loading data like corporate activities, order intake, and customer relationships from external data sources like Salesforce. Also, for the construction of the planning database, data can be loaded from Board data entry or from the BFC database created in first section.
The final overall environment is the Master Reporting, based on the Master Reporting database, which takes data from the BFC and planning databases already created. In Master Reporting, all the data views and graphical reports can be shown, from BFC to planning, such as the Profit & Loss statement and budget reporting, periodic financial and economical indexes (such as trade working capital indexes), stock and inventory indexes, orders and activities reporting, quality process KPIs, etc.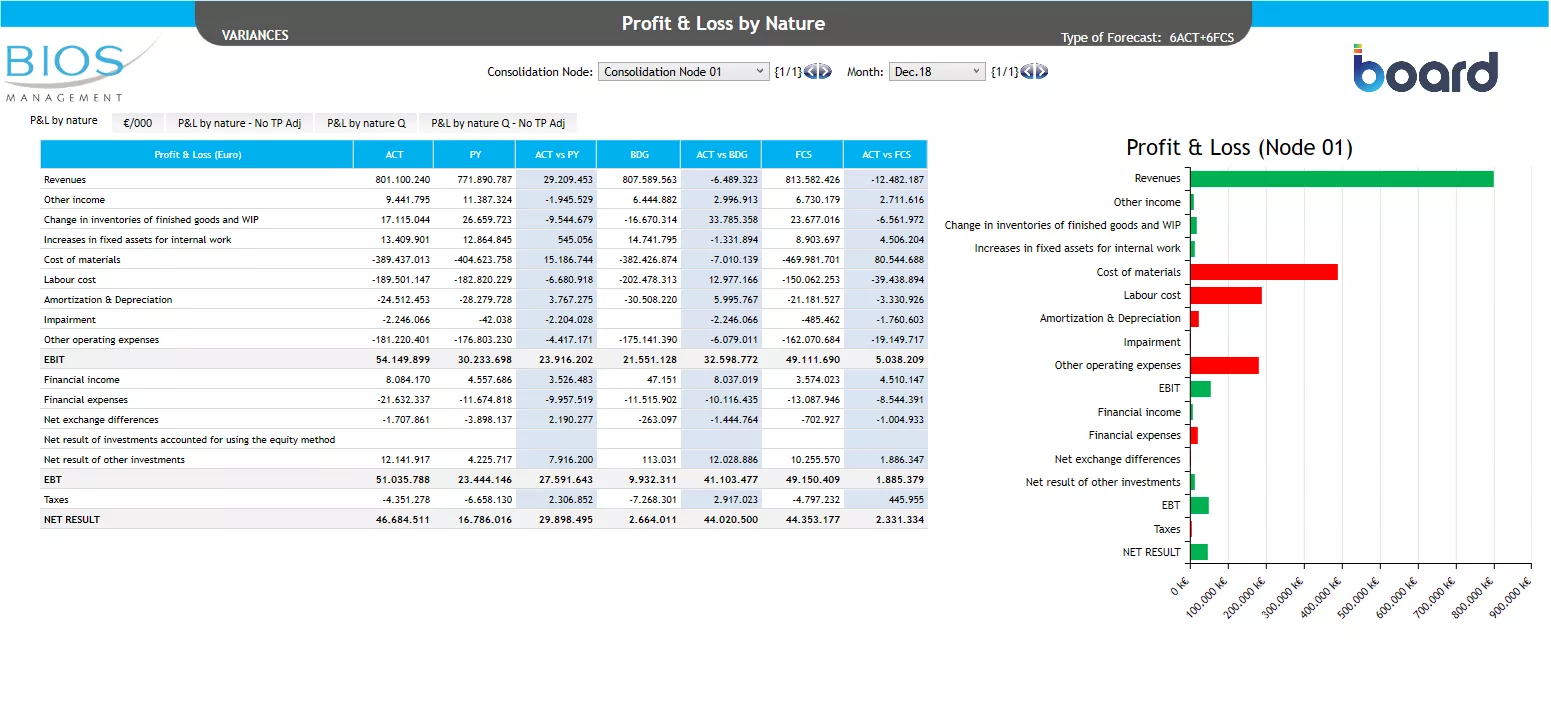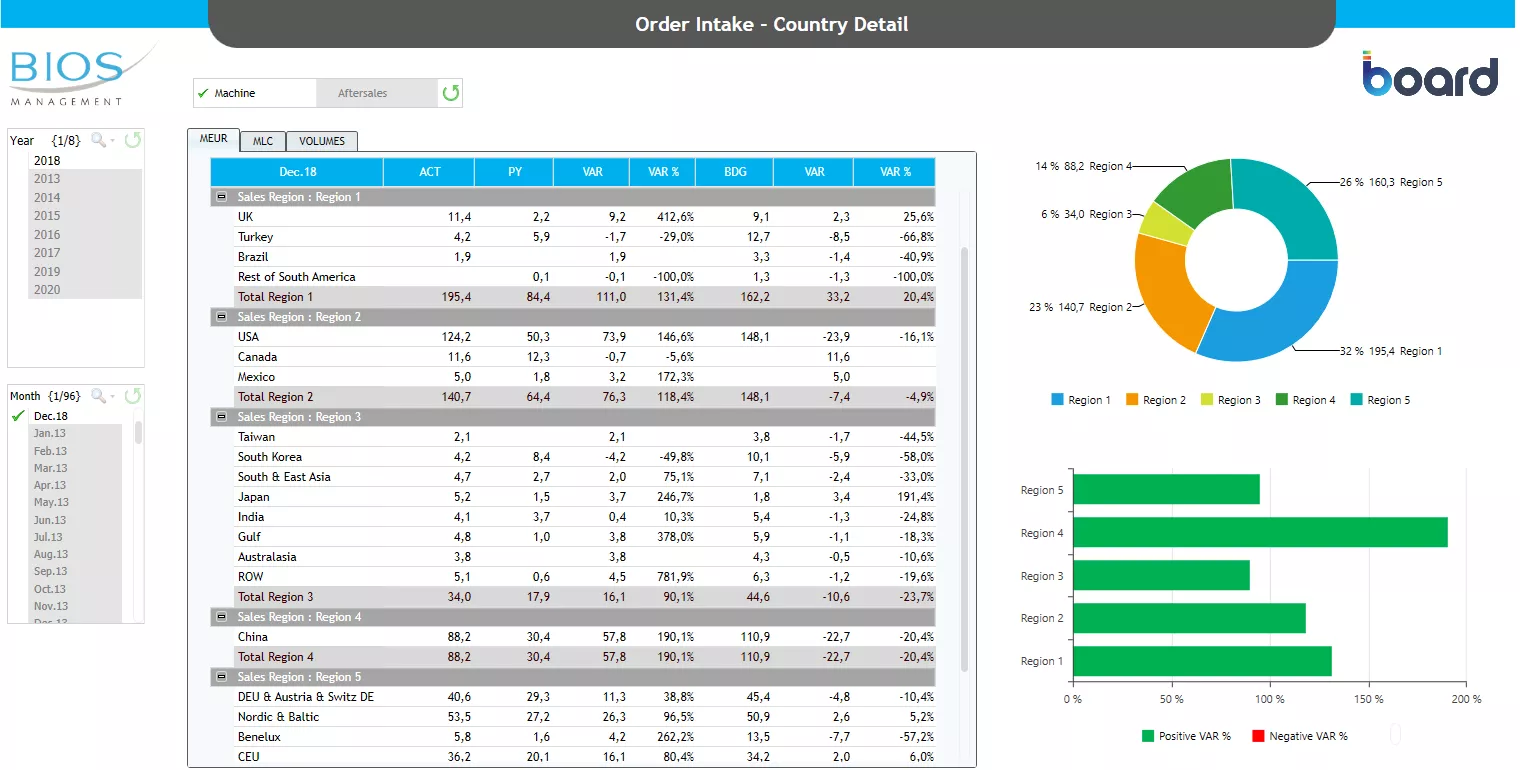 Other solutions from BIOS Management
BIOS Management
Planning and Management Control in the banking industry involves complex integration of processes …