Unified Reporting, Merchandise Financial Planning, and Assortment Planning at Takko Fashion
Benefitting from a single point-of-truth, increased automation, and detailed planning and simulations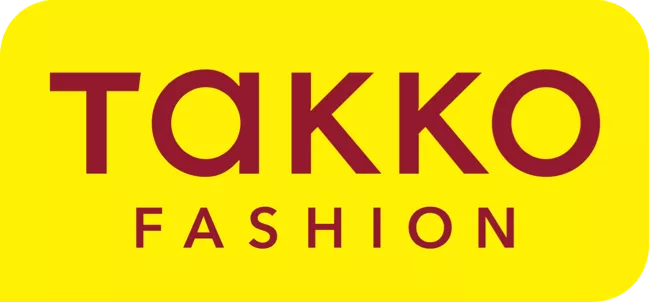 Takko Fashion, with more than 1,900 stores in 17 countries and close to 18,000 employees worldwide, is one of the largest fashion discount stores in Europe. After exploring the market for a critically needed merchandise planning system, Takko decided to adopt the Board Intelligent Planning Platform to create an integrated solution for merchandise and assortment planning. With the help of celver AG's planning experts, the Merchandise Financial Planning solution went live at Takko Fashion in just three months, followed by an assortment planning system that has a direct interface to the order management process. Today, the end-to-end solution makes the company's merchandise control and assortment planning far more efficient.
Read the full case study
Industry: Fashion & Luxury

Department: Finance, Sales, Supply chain

Stores: 1,900+

Employees: 18,000

Countries: 17
In partnership with:

Takko Fashion offers casual fashion for the whole family. The company sees itself as a multi-channel, smart discount retailer, and lets its customers decide for themselves how, where, and when to buy their fashion. With more than 1,900 stores in 17 countries and close to 18,000 employees worldwide, Takko Fashion is one of the largest fashion discount stores in Europe. With a wide variety of products and strong own brands, Takko Fashion capitalizes on an unlimited shopping experience in the multi-channel world of retail.
The Challenge: Reducing manual efforts across planning processes
To stay on course for growth in the fashion market, you need an efficient merchandise planning system on top of a lucrative multi-channel business. This is where Takko Fashion saw the potential for improvement; by alleviating extensive manual efforts that went into its planning activities. Because Takko Fashion did not want to completely abandon its specific planning processes, the business looked for a new tool that would integrate planning, analysis, and reporting into a single platform and be flexible enough to map internal business processes in the best way possible.
In the past, Takko fostered a planning landscape that became less and less consistent as the company steadily grew. This resulted in increased manual workload to try and keep the Management Summary Board free from errors. Bernhard Westphal, Senior Director Planning & Allocation at Takko Fashion, explains:
Especially because of the ever-increasing volume of data, our system was pushed to its limits. Even planning our product ranges, which cover several thousand items, became nothing short of confusing and made the system more susceptible to errors.
The new tool had to adapt as flexibly as possible to the planning processes at Takko Fashion, and not the other way around. Bernhard adds:
We soon realized that we had very high expectations from our choice of software. The tool had to help us plan our merchandise consistently, with a single point-of-truth and with a uniform look and feel, providing analysis and reporting capabilities while being flexible enough for us to map our specific processes in the best way possible.
The Solution: Consistent merchandise planning
To get as detailed an overview as possible of the tools in question, Takko Fashion invited various providers and consulting companies to a number of PoCs (Proof of Concepts), including to map Takko's own module logic, to come up with an automated distribution solution, and a solution to calculate batch quantities for its stores. Bernhard summarises this journey:
In the PoCs, celver AG together with the Board Intelligent Planning Platform stood out the most. This was because celver's planning experts fully understand the fashion and retail industry and because they convinced us, as customers, that with Board they could develop a solution that would take into account our specific merchandise planning requirements.
Takko Fashion and celver started implementing the Merchandise Financial Planning solution (MFP) and within three months the merchandise planning system went live. It covers sales, goods-in, stock, and margin planning, with a rolling forecast of more than 50 sometimes highly complex key figures. Bernhard says:
It was amazing how quickly celver AG implemented the Board solution, working very closely with us. We had very special requirements for the MFP solution and to be honest, we were surprised that we could plan the next season already with the new tool.
The MFP project was seamlessly followed by the implementation of the Assortment Planning solution, which has a direct interface to the product and order management system.
It was important to us from the very beginning not only to have a stand-alone planning solution, but also to have an interface to the operative system, so that we can use Board to both view the schedule and to analyze the current actual figures. It means we can use just one system for target/actual comparison. Many vendors offer simple planning solutions, but few systems let us see 'where we actually are, what we planned, and what are we planning to do'. We're really making progress in our assortment planning, especially with the features in Board like 'what's hot / what's not' charts and What-If? analyses, as well as OTB management.
The Benefits: Reduced workload and greater agility
As well as higher data quality and data consistency, with 100 users now signed up to the Board solution, Takko Fashion also promises more agility and less workload for all those involved.
"We used to use three different systems just for assortment planning. Now it all happens in one system," says Bernhard.
A delighted Beate Döker, Head of IT for the project, adds:
With its open architecture, the Board solution integrates perfectly into the overall application landscape at Takko. And working with celver in this very diverse system environment has been straightforward and professional from day one. Several complex sub-projects had to be synchronized with our original data warehouse and the connected product and order management system. From the very beginning, the working relationship was well-structured and cooperative.
Reduced susceptibility to errors due to a single point-of-truth, increased automation with integrated workflow control, and more detailed planning and simulations are just some of the benefits and the reasons why the Board solution fully met the expectations of Takko Fashion.