Digital Intelligent Planning at RDM Group
Transforming end-to-end budgeting, analysis, and sustainability reporting across the entire supply chain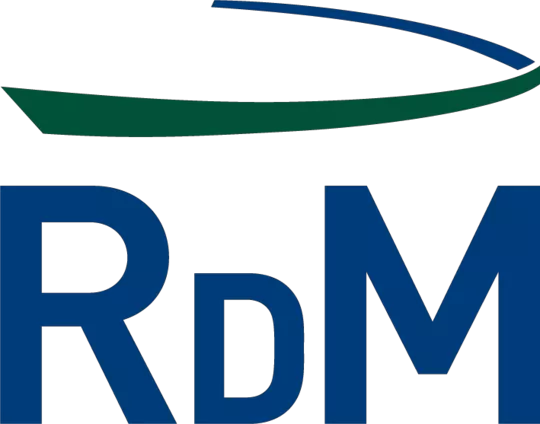 RDM Group is the leading producer in the recycled cartonboard business and the largest producer in Italy, France, the Netherlands, and the Iberian Peninsula. The Group has embarked on a complex journey to embed digital intelligence across the entire organization, including AI, no-touch transactions, augmented reality, and Bot technology. To aid this journey, RDM Group chose the Board Intelligent Planning Platform to transform financial and operational planning and make optimal use of data, from the paper machines at each factory to HQ business reviews. Now, with Board, RDM Group can rely on an integrated and intelligent planning process that combines daily and monthly operational reporting, financial planning, demand planning, Sales & Operations Planning, HR planning, and health & safety.
Read the full case study
Industry: Manufacturing

Department: Finance, Sales, Supply chain

Production volume: 1,470 tons/yr of paper

Employees: 2,300

Countries: 70

Revenue: + €803M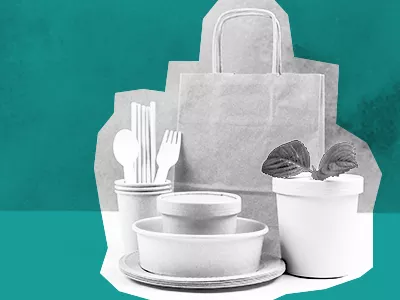 The RDM Group's business model follows that of the circular economy, which replaces the concept of waste with that of resource.
The Challenge: Digital Intelligence across the organization
Historically, RDM Group's processes were not integrated, data and insights were stored in silos and only sent electronically on request, and information analysis was manual and ad hoc. To overcome these limitations, RDM Group began a digital transformation with the help of the Board Intelligent Planning Platform, which would integrate and automate processes; provide real-time visibility of data; introduce descriptive, diagnostic, and predictive analytics practices; and enable data sharing across different departments, professional functions, plants, and headquarters. The ultimate goal is the realization of full digital intelligence on which to make decisions supported by AI, characterized by cross-site operational monitoring and centralized control.
"We aim for digital intelligence that includes the entire company, from finance to operations, through the entire supply chain and the health & safety area, for each Group plant and the Milan headquarters," says Nicolò Maracani.
The Project: Digital Planning Transformation
As an Intelligent Planning Platform, Board has played a fundamental role in RDM Group's digitalization process by enabling in-depth data analysis, scenario simulation, and the easy review of deviations. The company uses Board for operational reporting (production and sales), financial and sustainability reporting, and medium-long term financial planning.
"One of the reasons we chose Board was that the Intelligent Planning Platform allowed us to carry out different types of planning, reporting, and analysis using a single tool, instead of having to choose three tools to then communicate with each other," recalls Nicolò Maracani.
The pillars of the project were:
An initial design of the data model, processes, and information flow, which responded to RDM Group's logic;
The implementation of a "Data Lake" to centralize data from different information systems;
Gradual and interactive releases of applications during implementation, so that people become familiar with changes and innovations in small steps;
The integration of operational data related to sustainability issues and energy consumption.
At the heart of RDM Group's industrial process is the board machine for each mill. It is here that Board begins the analysis of data such as time, speed, and global efficiency to obtain a daily Overall Equipment Effectiveness (OEE) indicator for the machine. "We have progressively transformed RDM Group into a company oriented towards a circular and sustainable economy, starting from the main resource – data – and integrating all information sources," commented Nicolò Maracani.
The applications created within the Board platform include:
Daily reporting: Daily group operational reporting with a particular focus on plant production KPIs (e.g., waste and efficiency percentages) and sales data by product and country.
"This reporting happens twice daily, because the production data (such as the speed and production capacity of RDM Group machines) is updated in the morning and in the evening," comments Riccardo Bovetti of EY, who collaborated on the implementation of the Board-RDM Group project.
Monthly reporting: Creation of a series of monthly reports, including a summary reporting kit containing economic, financial, and sustainability data for the production plants. This is shared with the HQ through the Presentation feature in Board.
Sustainability report: Mapping and implementation of the Group's non-financial statement, linked to Environmental, Social, and Governance (ESG) KPIs, through the enhancement of input forms for plant managers and processing of the data entered.
Economic and financial planning: Group budgeting, new forecasting process (including plant by plant forecasts), 3-year planning with a focus on ROI:
"With this application we are able to assess the economic return on investment, but also the impact in terms of sustainability of investments. Thanks to Board, we are able to decide whether or not to make a certain investment, taking our environmental KPIs into account," adds Nicolò Maracani.
With Board, RDM Group has also built a Demand Planning and Sales & Operations Planning process that is perfectly integrated with Financial Planning:
"Planning the different aspects of the work in volumes doesn't lead to the best decisions, because those volumes could have a different impact on margin than expected," comments Riccardo Bovetti. "Now, with Board, RDM Group has a new way of budgeting. They no longer start from two distinct tracks – financial and operational – hoping that the data will somehow align in the end. Instead, they have built a linear process that integrates finance with operations."
Energy planning: Integrated with financial planning, the energy module allows the Energy Manager to simulate – through the creation of different scenarios – and plan the consumption (costs) of different energy sources (electricity and gas), with the related CO2 emissions.
HR planning: Also integrated with economic and financial planning, this application allows the HR Manager to plan the number of people and the total personnel costs by plant, department, and type of contract.
The Benefits of Intelligent Planning
RDM Group has realized several major benefits with the Board platform, including:
The ability to quickly and accurately gather and control data from various company information systems in a single location;
More efficient management of specific costing modules (HR, Energy) at Group level through Intelligent Planning for Finance;
Timely, detailed analysis of financial, circular economy, and environmental sustainability data through a wide array of interactive reports;
Extended and improved business-wide planning processes through intelligent planning applications built in Board that are scalable and supported by embedded advanced analytics (e.g., What-if analysis and Predictive Analysis).
Given the numerous advantages obtained with Board, RDM Group has decided to continue its digitalization through Intelligent Planning. The Group's next plan is to build a Product-Customer profitability application in Board capable of simulating and reviewing raw material & other product-related costs and analyzing variances by customer, product, and market.