POLO integrates retail planning and analysis with Board
Automation with the flexibility to incorporate employee experience and expected events drives efficiency and reduces costs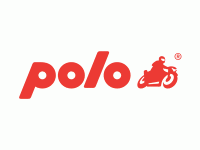 Industry: Specialty & Hardlines

Department: All
Not only have we implemented a new planning approach with Board, but thanks to the versatile decision-making platform, we have modernized the entire planning workflow up to the final ordering process and at the same time provided a completely new understanding of 'holistic planning'. Only the combination of a transparent & solid planning basis, meaningful forecasts, automated order proposals, and dynamic reports enables us to easily, quickly, and above all proactively seize opportunities and identify & evaluate risks at an early stage! Oliver Weichselsdorfer -Head of Goods Control, MaWi Controlling & BI Architecture -POLO Motorrad und Sportswear GmbH
The Company: A leading motorcycle accessories retailer
Based in Jüchen near Düsseldorf, Germany, POLO Motorrad und Sportswear GmbH is a leading supplier of motorcycle clothing, accessories, and technology.
During 40 years in the market, the company has expanded to 90 shops across Germany, Switzerland, and Austria and, along with its website and mail-order channels, offers a range of more than 65,000 products.
The Challenge: Lack of transparency and performance in planning processes
To ensure the continued success of the company, POLO decided to implement an integrated planning solution that would replace the legacy approach and increase the efficiency of the process. This was accompanied by the desire for a higher level of detail, greater transparency, an increase in order proposal accuracy by taking into account additional parameters, and a significant increase in performance. The new solution also had to be integrated company-wide to improve collaboration.
Having selected the Board decision-making platform, which unifies analysis, planning, and forecasting capabilities in a single interface, POLO worked with Board partner celver AG to implement the solution.
The Solution: A fully integrated planning and reporting platform
With Board in place, POLO's new planning approach includes annual sales planning for the entire product range as well as a subsequent automatic rolling forecast. A dynamic workflow in Board ensures that every planner always knows what to plan and when.
In the first step, a fully automated planning opening takes place, in which a planned sales proposal per item, month, and country is determined for around 98% of all products. New articles are evaluated via complex clustering or optionally via extrapolation. Proposed plans for existing items are determined using factors such as trends, past and future availability, and sales promotions.
After initialization, the first evaluation in terms of planned sales, margins, crude yields, commodity inserts, inventory turnover speed (LUG), and Gross Margin Return on Investment (GM ROI) is undertaken by planners, either per item or by highly aggregated groups such as brand or product type.
"As comfortable, efficient, and reliable as automated planning is, it is essential to know about special events and have the necessary flexibility for this," says Oliver Weichselsdorfer, Head of Goods Control, MaWi Controlling & BI Architecture at POLO.
As such, the assortment planner can optionally add new growth rates to products, styles, articles, or entire brands and mark the selected area as planned. This means that all stakeholders in the process can always see what has already been planned and by whom. It also gives the assortment planners the opportunity to incorporate their own experience and knowledge of future influencing factors at any time.
A separate dynamic validation area in Board monitors ongoing planning and raises alerts for errors such as over/underplanning, exceeded margin limits, or missing or incorrect parameters.
After successful validation and approval of the high-level plan, an automated initialization per item, tag, and country takes place, from which, for example, a goods receipt forecast per product group or a budget plan per supplier can be derived.
At the same time, all planned items are included in the daily rolling forecast. This forms the basis for accurate demand planning in the form of daily order proposals for the entire range. Here, the stored calculation logic considers the optimal order quantity, minimum order quantity, delivery time, safety buffer, minimum stock, and residual requirements.
Not only is the next order date calculated, but all order times and quantities up to the end of the planning period. On this basis, the impact on liquidity can be realistically predicted. The purchaser will be shown the items to be ordered daily with all relevant information.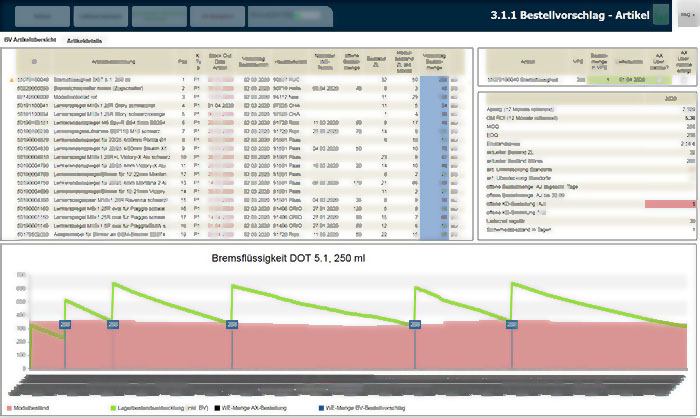 In addition, Board checks whether an item size within the style will reach the minimum stock level and whether this size can trigger an order for the corresponding style. If this is the case, the order for this item, as well as other related items, will be offered. The planned order for individual sizes within the style is based on the optimal size distribution according to the associated cluster.
As well as planning functionality, celver's consultants also implemented comprehensive reporting on the Board platform, including sales and product analyses as well as monetary and volume-based action reporting. POLO uses price-quantity-effect analyses to identify factors influencing sales and price.
Inventory analysis is also available to support activities such as the production of advertising flyers, giving POLO transparency over the changing inventory levels of relevant products for promotion.
The Benefits: Full transparency and increased purchasing & delivery efficiency
Board has enabled POLO to ensure optimal stock levels and on-shelf availability in line with demand, thanks to the presence of up-to-date order proposals based on the rolling forecast. In addition, planned orders now play a key role in the purchasing procedure.
"Thanks to the forecasting and resulting order proposals, we can provide our suppliers with a reliable forecast at any time. Despite the number of items in our assortments having increased enormously in recent years, a staff increase has not been necessary," explains Ingo Junge, Head of Dispatch at POLO.
In fact, just four POLO employees in the Dispatch team manage 65,000 items across 250 suppliers throughout the country – from the determination of requirements to the processing of order confirmations.
"Board drives a process-led approach, which is why today we order much more efficiently and economically," continues Ingo.
Full transparency of stock levels and demand now contributes significantly to the optimal distribution of products between individual stores and the central warehouse.
"Fewer sale items, reduced stock storage, and less warehouse staff combined with smaller quantities have reduced unnecessary costs and released additional liquid funds. We have already been able to gain considerable capital," adds Oliver.
In addition to cost reduction, the knowledge of expected demand enables long term "posting" of orders. This ensures that the supplier provides capacity when requested by POLO, keeping delivery rates high, preventing lost sales and ensuring customers are satisfied.
The Future: Enhancement and expansion
Currently, 50 users – from the CFO to administrators – use Board, with more due to be added in the future. The solution is also due to be expanded to cover cashflow planning for financial accounting and annual sales/revenue planning as part of ongoing development activities.