Optimized Reporting and Forecasting at RTL
Improving financial visibility and forecast accuracy for faster decision-making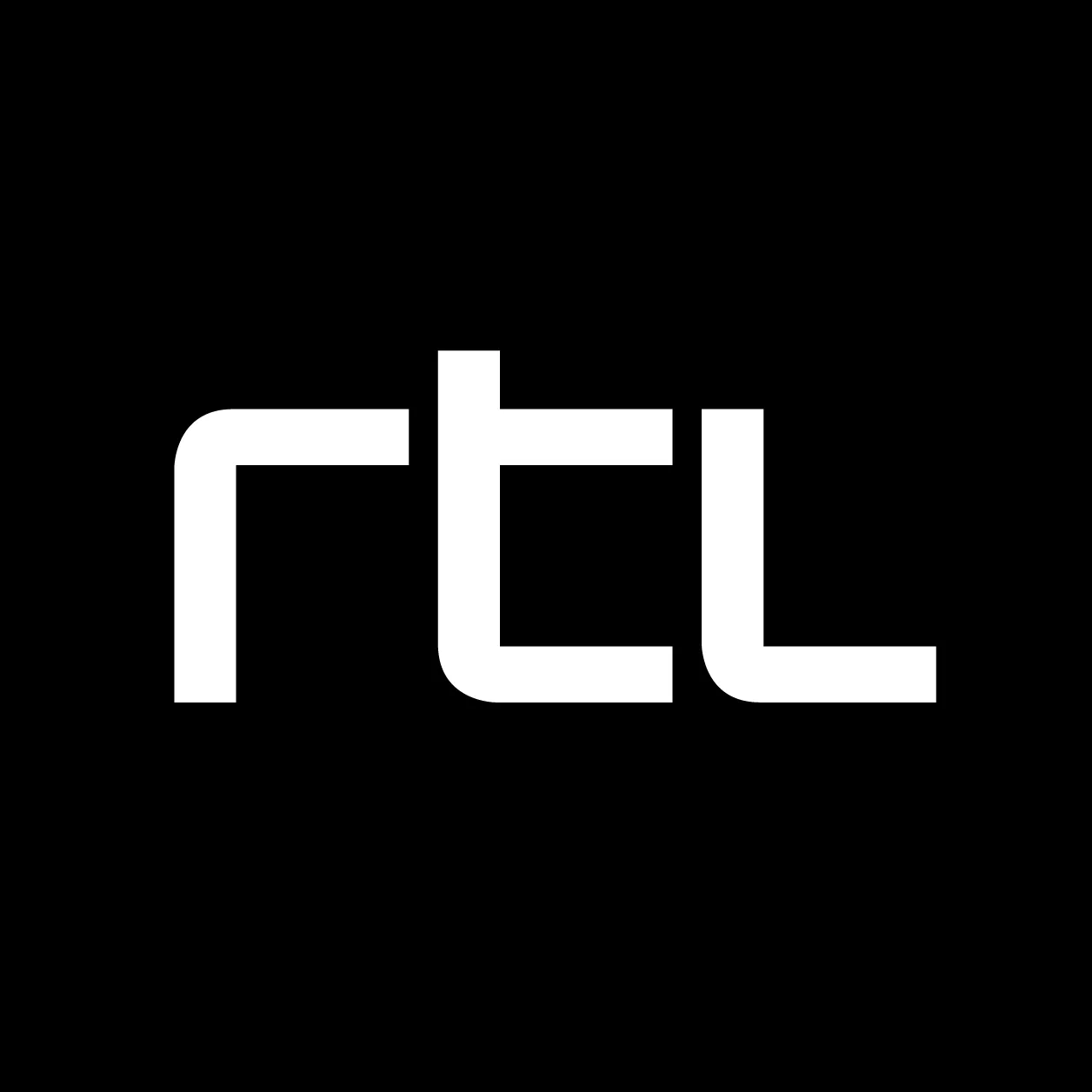 Faced with a growing number of legal entities and stakeholders, the finance team at RTL Nederland was experiencing several challenges in consolidating and presenting financial data. Looking to standardize reporting and forecasting, remove reliance on spreadsheets, and increase efficiency across the team, the company chose to implement the Board Intelligent Planning Platform. Now, with Board, RTL Nederland has full financial visibility across all business entities in a fraction of the time, a faster, more flexible approach to forecasting, and a consistent set of processes across the organization.
Read the full case study
Industry: Publishing & Media

Department: Finance

Revenue: €476 million

Audience Share: 31.7%
In partnership with:

RTL Nederland is a subsidiary of media giant RTL Group, one of the largest TV, radio, and production companies in Europe. The company operates numerous well-known TV channels and digital brands including RTL Nieuws, RTL XL, Buienradar, and Videoland, as well as investing in Dutch and international films.
The Challenge: Disparate financial processes across a complex organizational structure
With such a wide range of activities taking place under the numerous RTL Nederland (RTL) brands, the broadcaster's finance department faced several challenges in producing a unified set of reports and forecasts, as Gerben de Birk, Senior Business Controller at RTL, explains:
"In Finance, we have multiple legal entities to combine and consolidate to get through our reporting. But as the activities are also very different from each other – an online video platform is so different from a TV channel with different types of revenue and cost – it's very hard to have one standard P&L which can be used for all activities throughout the organization."
These various entities also have their own managers and board members, each requiring different levels of support and information from the finance team, as Gerben continues:
"We have many stakeholders, both internal and external, as we are part of RTL Group in Luxembourg which is interested in our financial performance. Within the Netherlands we also have some matrix organizations, so sometimes it's not always a horizontal or vertical loop - it can be both ways. This makes it really complex if you work without an automated system."
Financial reporting was traditionally conducted using a complex manual process in Excel, which involved the downloading of data from the SAP ERP system, addition of information from subsidiaries and placement in a conversion table, data validation, creation of a pivot table, checking of the layout, pasting of reporting figures into a reporting file, and final reconciliation using SAP. Each reporting sheet became bigger as the company grew, making them extremely slow to open and reaching the limits of the company's hardware.
"For external reporting especially, we were depending on an Excel file with almost 160 sheets, and most of the sheets were over 500 rows. Even the input sheet extended to a few thousand rows. You can imagine that this file was growing in size, containing a lot of formulas which made your computer work really hard just opening or recalculating everything in the file. It took us around 15-30 minutes just to get the report and the consolidated figure ready. Mistakes could be made if you were not looking really carefully at your data," says Gerben.
There was a similar process in the Controlling department when creating P&Ls for each business unit, which would often create confusion when controllers or business managers moved to other areas of the organization:
"Each controller had their own way to download or extract the data, but everybody works in their own way. There was no standardized layout. And because you're working with Excel and the organization is constantly changing, it's hard to catch up if you need to re-do all your layouts, pivots, and formulas," continues Gerben.
Producing financial forecasts was also challenging, requiring business controllers to manually compute the forecast versus their budget, upload the data to an Excel template, and send it for consolidation.
"The reporting department was receiving the Excel files, but we have several controllers who were each receiving multiple files. They needed to process them all into one master file which, again, required a lot of copying and pasting of data, with the risk that some bits and pieces were getting lost. When they had consolidated all the input, there was some manual analysis on the variations. You could work with some simple Excel formulas or pivot tables, but again, it was hard to get the right details when there had been big changes."
The Solution: Standardized reporting and forecasting in Board
It was clear to RTL that a new, robust solution was required that would provide faster access to more detailed information and create reporting consistency across multiple teams and divisions. Working with Board Partner, Axians, the Board Intelligent Planning Platform was selected as the platform of choice to drive the change.
"The solution met our requirements and wishes, the price-quality ratio was good, and Axians' Smart Finance approach appealed to us. We actively involved our finance colleagues in the decision. They all saw the proof of concepts and together we took the decision. As a result, there is broad support for the solution," Gerben continues.
To ensure the transformation to the new way of working went smoothly, RTL involved key stakeholders throughout the project. Gerben provides some key advice for those embarking on a similar journey:
"It's very important to reconcile with everybody in your business unit and your company. The change to a more automated system is designed to support everyone, so you will need the support of everyone. Definitely propose what you are planning to do and show what you are doing with your team. We showed them right from the first demo, and now everybody is happily using it."
The Benefits: Immediate access to data, increased insights, and greater flexibility
Automatically bringing together data from multiple sources business-wide, Board became a Single Point of Truth for all analysis and reporting at RTL, transforming day-to-day activities for the finance team and delivering numerous improvements over the old way of working.
Replacing Excel with a standardized approach
Access to accurate data in a fast, consistent manner is one of the key benefits RTL has realized through the use of Board, as Gerben explains:
"We don't use Excel for reporting anymore. Nowadays, we have all the reports available in the same system, using the same data source. The Reporting department and the Controlling department are using Board. All reports have a standardized layout, so everybody is immediately familiar with what they are looking at."
This standardization ensures everyone is always on the same page, with a unified view of what's happening in the business:
"The biggest benefit is that the data is now readily available to everyone. We have a daily upload from SAP to Board, then Board makes the data immediately available and everybody can look at it. During the month-end close, or at other times when you need a swift overview of the latest data, we can trigger the upload process and it only takes a few moments before we can continue with our analysis."
Greater business insight in a fraction of the time
Multiple new views of the data can also now be accessed with ease, as Board offers the flexibility to examine it from different perspectives using interactive reports or dashboards. This includes bringing in non-financial data from other departments to link financial decisions with operational metrics:
"We now have the possibility to make the dashboards directly available beside our P&L or financial figures. This saves time in handling data to make reports in the dashboards. We also have many more different overviews available. It's much easier to open up a specialized report for the matrix organization, or open another report just to show data per legal entity, or whatever we want. And of course, we can easily combine data from finance with other KPIs. We are still in an early phase of implementing Board, but we already have all the HR data of FTE and headcount available in Board as well, so now you can compare your personal expenses with the HR data," says Gerben.
Board also delivers a greater level of insight into the underlying numbers, replacing error-prone manual processes with a more automated approach:
"We can now easily, within a report, drill down and see very quickly from which cost center and which account the variance is coming from. Analysis is now much quicker than before, where the reporting unit would have had to look through 160 Excel sheets. Because everything is ready in Board, you have less risk of errors. You don't have the manual work or the copy paste work where you can miss out, or where formulas can break. This is really helpful for ensuring we have secure data available."
Faster, more flexible forecasting
Board has also transformed RTL's manual forecasting processes into a much more efficient activity, in which data is readily available straight after it has been entered, making the impact on the bottom line immediately visible to everyone. Board's split and splat functionality also makes it much easier to distribute data over multiple months, cost centers, or RTL accounts. Forecasts are produced monthly, enabling them to be compared with the actuals per month and helping to enhance decision-making throughout the year. Gerben elaborates:
"We also take the actuals from previous months into account, and that helps a lot because previously we only had the variance on the budget. For a contract which changes value, it's quite easy to give the new amount, but if we have some impacts from prior years or other one-offs, they're

now taken into account too. We are now using, for the future months, the budget figures or the previous forecast figures, so even if you don't make any changes, there are still numbers in there."
In addition to comparing actuals versus budget, RTL is now also able to report the reforecast on a monthly basis with ease, as Board enables variance calculations to be produced with one click:
"It makes much more sense to do this throughout the year because it's the updated version of your goal. With one button in Board, we can just change the budget column into a forecast and the variances will be calculated automatically," says Gerben.
Greater control, security, and accuracy
The entire forecasting process is controlled via a workflow in Board, making it easy to see the current status and know when each department or controller has completed their input. Access to data is also managed via user profiles, increasing overall security and the accuracy of the data.
"We now have limited access within the departments, and controllers only have authorization to edit the departments they are responsible for. This saves someone else accidentally changing your figures or overriding some numbers you put in earlier. And of course we have less risk of errors because there's no copy and paste, or person in between transferring data," continues Gerben.
Efficiency in action: Responding to COVID-19
The benefits of Board's flexibility became even more evident during the Coronavirus pandemic. RTL experienced a temporary reduction in advertising revenue and its content producers were unable to continue filming due to the lockdown. Management teams and board members needed fast, up-to-date insight of the impact of the evolving situation on the company's finances, which the team was able to provide using Board. Gerben shares the story:
"They often asked us how the situation was developing, so we decided to implement a weekly forecast. With our old process it took multiple days just to consolidate the forecast so it would be hard to do on a weekly basis. With Board, we were able to have a weekly forecast where we started on Monday and by the end of the week everyone had entered their new numbers, and by the next Monday morning we could discuss the new figures which were available. They were also immediately available in a report which could be distributed too. If the old processes had still existed, I don't think we would have been able to do so, but with Board we were able to quickly consolidate the data, have the corporate analysis ready in time, and we used a weekly forecast version to have a good view of how things were developing."
The Future: Bringing in more external data to enhance driver-based forecasts
Gerben finishes by summarizing the end result of the Board project and discussing future plans:
"Overall, we have changed our way of working in the Controlling and Reporting departments from Excel to a tool, an automation, where we are able to work even better than before. The next steps will be to optimize some processes. From a reporting point of view we have some more wishes coming in, so we will extend the type of reports we have. The whole roadmap will be adjusted accordingly. We will introduce more non-financial data, not only the KPIs of HR, but we can also work with video subscribers and the subscription prices from our video platform. So maybe we can continue with more driver-based forecasting from there."
00:00:11In this, I will walk you through some of our experiences with the changes from Excel to Board, and how we optimized our reporting and forecasting processes.
00:00:27As you can see, we have a broad range of media and activities towards the consumers in the Netherlands, and we have multiple TV channels where we reach a large part of the audiences. But we have so many more activities than you can see here, and, well, with this wide range of activities, for the finance department, there are also a lot of challenges accompanying this.
00:01:04So I will take you through, a little bit, our processes we had before we had Board, and it was done mostly in Excel. I think that sounds very familiar for a lot of companies as it's the easiest tool to use. But during the time that RTL was growing and expanding with activities, and also sometimes the activities were removed again, we were working with the same Excel files. Over the years these files became bigger and bigger and bigger. And also for the forecasting process we used a lot of Excel, and therefore basically what we did was we had a full year forecast.
00:01:51So what we did was basically telling, from a controlling point of view, what were the differences on our budget. So, what's the variation on the amount you have in your budget? So therefore we thought it was a better idea to look for another solution and to have more detailed information, you know, especially also quicker. And so we came up with Board.
00:02:24In the reporting nowadays, we don't use Excel for reporting anymore. Nowadays, we have all the reports available in the same system and using the same data source. So the reporting department, the controlling department, they're all using Board.
00:02:43Also, the biggest benefit is that the data is now readily available to everyone. We have a daily upload from SAP to Board. And then Board, of course, has the data immediately available, and everybody can look at it. And of course, we now can easily combine data from finance with other KPIs.And because now everything is just up and ready in Board, you have less risk of errors.
00:03:17Also, our forecasting process is basically similar in how it changed. So now, instead of just using all the templates and emailing and copy-pasting, the data is readily available to everyone after the input. So the controller just enters the new figures and everybody can immediately see what the total impact will be on the figures.
00:03:42And now, also, we make forecasts per month so therefore we can compare the actuals per month, and that helps us for the decision making during the year. And this whole forecasting process has proven to be really efficient during the Corona era. With Board, we were able to have a weekly forecast where we just started on Monday and by the end of the week, everybody enters their number, then the next Monday morning, we could already discuss the figures which were available, and those which are also immediately available in a report. It was quite easy to distribute as well.
00:04:18So overall, that's a short story, of how we really changed our way of working in the Controlling & Reporting department from Excel to a tool, an automation, where we were able to perform work even better than before.