Operations Planning Transformation at KFC UK
Delivering a 75% reduction in planning cycle time with a best practice Integrated Business Planning approach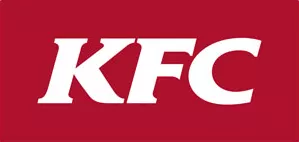 Fast-food giant KFC replaced complex, spreadsheet-based restaurant planning processes with an Integrated Business Planning solution built using the Board platform. Board's ease of use and ability to model complex scenarios has delivered significant time savings for the business and increased the efficiency of all planning activities.
Read the full case study
Industry: Restaurant Services & Chains

Department: Supply chain

Employees: 24,000

Restaurants: 900

Revenue: £791 million
In partnership with:

Back in 1930, the success story of the KFC Group began with a simple petrol station in Kentucky, US. Today, KFC is part of Yum! Brands, the world's largest foodservice group, serving from over 23,000 restaurants in approximately 135 countries. The first foreign branch of KFC opened in Preston in the United Kingdom in 1965 and was the first American fast-food restaurant chain in the country. KFC UK now has over 900 stores employing 24,000 people.
The Challenge: Time-consuming, spreadsheet-based planning processes
Good planning is crucial to the company's success in the fast-food business, where reaction speed and the ability to adapt quickly to changing consumer trends is essential. As KFC grew, so did the planning requirements, and the initial Excel-based planning system consequently needed to be updated. This was because KFC's restaurant operations required the planning of sales, resources, and many different variables such as electricity, uniforms, and security. Data drawn from different sources and the manual preparation of that data in Excel files made the planning process at KFC a very time-consuming and potentially error-prone business. In particular, subsequent changes and planning scenarios were an extremely cumbersome and labor-intensive process due to the many variables that had to be adjusted in Excel following even a minor change in the targets.
In order to address the shortcomings of the current planning process, KFC decided to implement a tool for integrated restaurant planning. The business developed a concept for the modeling and implementation of corporate performance management to optimize planning processes.
After a thorough software evaluation, it became clear that Board was the best fit for KFC's planning requirements, especially because of the platform's ease-of-use and fast data processing and evaluation time. A central data source (Single Point of Truth), as well as integrated calculations of the main drivers and KPIs, was to be created in Board to automate planning processes as much as possible. The ability to easily and quickly make changes to key assumptions and drivers, which used to take days to implement across all the Excel sheets, was also a key target of the project.
To unify and improve the process of the software implementation, and react faster to problems and/or errors, Board partner Better Decisions Group (bdg) proposed an agile project approach.
The Solution: Integrated Business Planning on Board
What used to be a complex, intertwined plethora of Excel sheets that were more or less connected to each other was, one by one, transferred into a single, integrated planning solution within Board. Starting from planning sales, all the corresponding variables and drivers, from labor requirements down to uniforms, were integrated in an automatic process that calculated the numbers based on a coherent logic, while still allowing the planning team to make changes at any point, if required.
Within a short time, bdg set up an integrated restaurant sector planning solution which was ideally suited to KFC's business requirements. In addition to support and maintenance, the Board partner provides support for customizing and extending the solution. Thanks to effective user and administrator training, the KFC team can now independently control its planning solution and optimize processes.
The Benefits: A significant increase in planning efficiency
The duration of the planning cycles was shortened substantially with Board, while at the same time improving quality and enabling easier auditing; all information is now consistent and runs together in a single data pool. Duplication in processes was significantly reduced by implementing a central, integrated planning logic across all planning modules. This way, changes in key assumptions, e.g. an uplift in sales overall, can now be calculated through all drivers in no time - a process that happens frequently during planning and which used to take days. Also, this gain in time, quality, and level of detail has made it possible to experiment with strategic simulations whilst maintaining depth of detail.
About bdg
Board partner Better Decisions Group (bdg) is an international business consultancy for Corporate Performance Management and Business Intelligence solutions. With over 13 years of experience in the field, bdg works closely with a variety of organizations on the improvement of decision-making, from system conceptualization to post go-live support.
00:00:04I'm Tom, I'm the Ops Finance Analyst at KFC. My role is to look after the profit and loss for each one of our equity stores.
00:00:14Why did you implement Board? The reason we chose Board as our preferred supplier was because of its ease of use, simplicity, and ability to model complex planning scenarios that we didn't have sight of before.
00:00:30What are the main advantages of using Board? The main advantages of using Board have undoubtedly been the time that we saved through its usage. So whereas previously it took us around 3-4 weeks to complete our planning cycle, it now takes just under a week. From the outset of the project, we partnered with two consultants from the Better Decisions Group. They were fantastic in terms of the level of support they provided us. Whenever we needed a change to the system or help on how to analyze results, they were there whenever we needed and their support was terrific.
00:01:05What has impressed you the most about Board? What's impressed me most about Board has been their level of service, their professionalism, and their ability to understand our business so quickly. The implementation of Board was very simple. It took around 5-6 weeks to get up and running. After that time, it was fully functioning and ready to be used on a day-to-day basis.
00:01:29How was the implementation of Board? The main benefits of Board for us have been its ease of use, its simplicity, and its ability to implement changes much quicker than we were able to previously, and Board certainly ticked all the boxes.