L&Q Housing Association
Driving efficiency with a unified approach to planning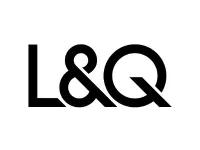 Industry: Housing & Real Estate

Department: All
The monthly Executive and Operational report packs which used to take weeks to manually collate are now produced in PowerPoint using Board's Microsoft Office plug-in, meaning a single click refreshes the entire dataset. Ian Webster - Finance Strategy Manager - L&Q
Business Objectives
Reduce the effort required to obtain a holistic view of the business, consolidate financial and operational information from all 20 operating entities plus numerous joint ventures, and enable self-sufficiency for analysis and reporting.
The Company
Founded in 1963, L&Q is a leading housing association in the UK and one of London's largest residential developers. Dedicated to building high-quality homes to meet a range of needs and incomes, L&Q also provides a number of other residential services including property management and investment within local communities. As a non-profit organization, L&Q works alongside 90 local authorities to manage over 95,000 homes across London and the South East, providing affordable rental accommodation and low-cost home ownership schemes.
Business Challenges
L&Q has been working with Board since 2011, and has enhanced the solution to meet changing requirements. The initial scope of the project was driven by the need for an alternative method of collating information from its Finance, Housing Management, Maintenance Management, and HR systems to provide a corporate-wide overview of performance, which would, in turn, reduce the risk element of managing this information.
The existing process, which involved the IT team collating data from multiple networks of spreadsheets to produce monthly KPI report packs, was costly and prone to manual error, with the average pack taking a week and a half to produce. The initial objective was to find a BI replacement for the existing solutions, in addition to removing the reliance on the hundreds of spreadsheets being transferred from department to department, to give a real-time view of performance using interactive dashboards.
Ian Webster, Finance Strategy Manager at L&Q explains:
"Our two key KPI report packs are produced monthly. The Executive Group and Board Pack, which is 20 pages long, includes measures such as growth and financial health (cost per unit, operating margins etc.), customer satisfaction, sales performance and handover stats relating to new builds. Our Operational pack, which is 45 pages long, contains a huge number of KPIs including turnover, rental incomes and arrears, repair time and quality, estate quality gradings, and complaints. Both reports pull information from our finance, housing and maintenance management systems, Microsoft Dynamics CRM, and other sources such as customer surveys. The manual production of these collated reports was obviously extremely time-consuming."
Selection Process
Recognizing the need for a more efficient way of working and a futureproofed solution, L&Q used Gartner as a starting point for analyzing the available options. After a detailed comparison of the market, which included SAP BusinessObjects, Qlik, and Microstrategy, L&Q invited several vendors to present their solutions, judging them based upon the speed at which the software could present the information back to the business and the ability to have sound governance of that information.
As a non-profit organization in a recovering economic climate, L&Q needed to get the finance team to engage and buy into the project as a first initiative. The business didn't want to solve everything at once but wanted some quick wins in the early adoption stages.
"Some vendors suggested 18 months - 2 years in project build time because they weren't able to combine fast execution with enterprise capabilities," says Ian. "Board delivered a POC which showed speed of delivery and powerful functionality. The MS Office add-in also made a big impact in the selection process. Being able to provide that familiar working environment, along with the clean look and feel of the solution, showed us that we could easily train and engage our teams in using the software. We decided to go directly to the providers rather than use consultancies and that enabled us to build a relationship really quickly with the Board team, which has made a real difference to the running of the project."
The Project
The initial phase of the implementation was a success and has gone from strength to strength since then, as Ian explains:
"Our IT team worked seamlessly with Board to get the project up and running very quickly. We've done other system implementations and therefore we understood that the relationship is key to a successful implementation. It wasn't just the front of house people that sold the project to us, but the technical team behind the scenes.

The implementation went very smoothly, with the internal business case taking longer than the start of the deployment. The initial phase of the project took a couple of months to complete but we were able to use the software straight away and start thinking about our rollout plan. There are now trained teams, that didn't exist before, using Board on a day-to-day basis across the business. We focused initially on Maintenance as we spend over £150m a year keeping properties up to scratch and use a combination of in-house teams and external contractors, so monitoring and reviewing the performance to ensure we are keeping our spend in line is a key driver. However it is never a complete journey; the project has continued to grow as we use Board across more and more areas of the business."
Business Benefits
With a growing presence across the business, L&Q now has 140 power users across different departments and over 600 concurrent lite+ users. As a business with a strong learning culture, its employees have enjoyed exploring the software. Having used Board now for several years, L&Q is realizing numerous business benefits.
"The monthly Executive and Operational report packs which used to take weeks to manually collate are now produced in PowerPoint using Board's Microsoft Office plug-in, which means a single click refreshes the entire dataset," says Ian. "This is obviously a huge time-saver. We also now consolidate financials from 20 operating entities using Board, making it easy to produce financial statements and notes, and all of our stock grading is now done in Board too, fed by data from Keystone. This allows us to understand cashflow and maintenance capital costs per unit or per scheme over 30 years with ease."
L&Q uses this forecast to regularly review its 95,000 properties, looking at the bottom 5% and taking timely decisions on their future.
The self-sufficiency to query any data across the business is another key benefit, which has reduced reliance on the IT department, removed the time wasted on phone calls by finance business partners relating to data queries and ensures the latest information is always in use. The performance management team, which previously had to submit data queries to find the detailed information needed for their internal presentations, can now use Board's easy drag-and-drop interface to build interactive dashboards to transform data into information instantly. Similar benefits can be found in the Anti-Social Behavior team, which monitors resident behavior, and the Complaints team which analyzes the maintenance team's performance.
"We've also got a big focus on the building of new homes, working with contractors and other housing associations on joint ventures and sharing our finances and development experience," continues Ian. "We currently build 2,500 new homes a year with a view to increasing this to 10,000 in the near future, and Board's interactive dashboards will be helping us measure key KPIs against these developments such as costs, completion and handover rates, and defects, in real-time."
Ian's advice to others is to understand where internal engagement is needed to start the adoption process before looking into the vendor selection process. In doing this, L&Q identified the needs and wants of the whole business from a department-up as well as an enterprise-wide view, ensuring a smooth implementation and software adoption across all users.