Enhanced Financial Planning and Simulation at Tetra Pak
Reducing lengthy budgeting cycles with agile simulation across Finance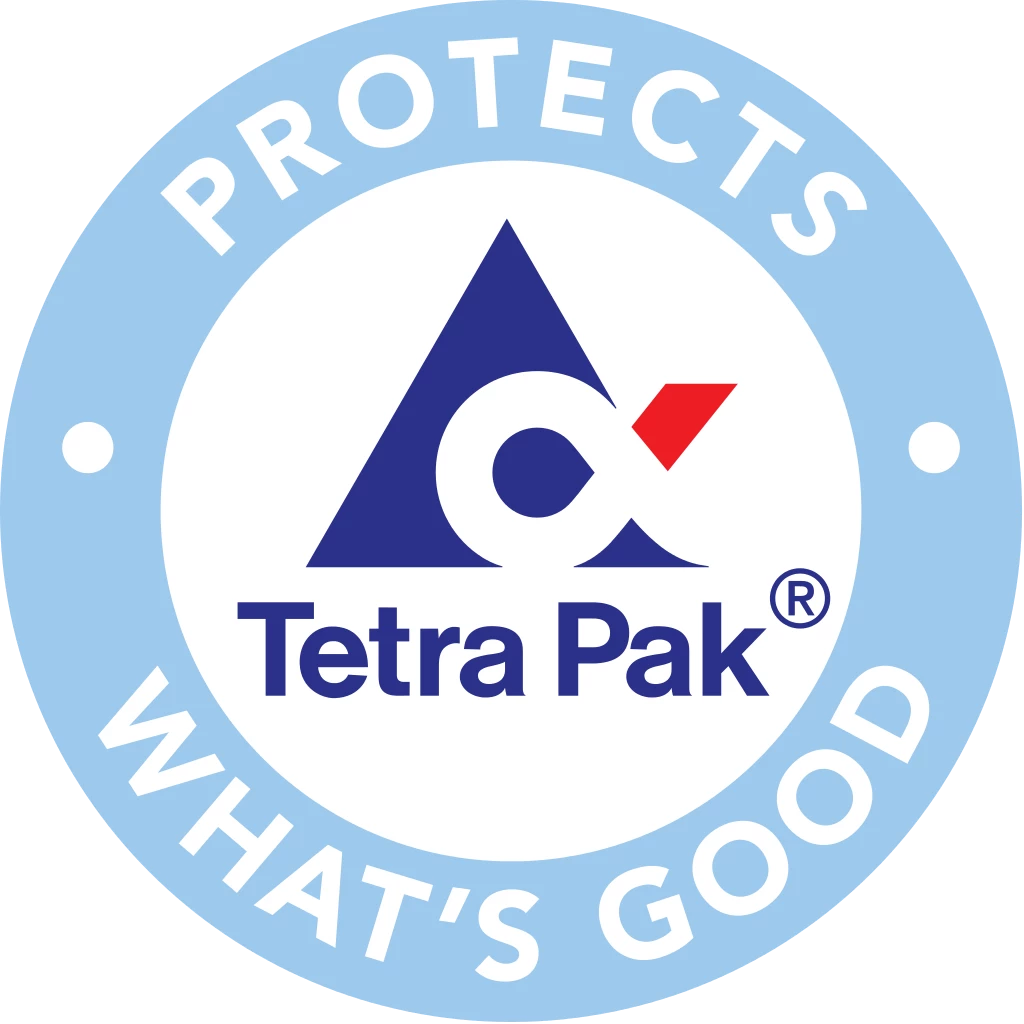 Tetra Pak, a world-leading food processing and packaging solutions company, required a solution to replace Excel spreadsheets and strengthen ways of working across its finance function. Looking to Board's Intelligent Planning Platform, the team at Tetra Pak adopted an agile and highly flexible solution to enhance the quality of data and financial planning, undertake agile simulation capability in a demanding modern market, and add new levels of speed to their planning processes.
Read the full case study
Industry: Consumer Packaged Goods, Food & Beverage, Manufacturing

Department: Finance

Employees: 25,000

Countries: >160

Revenue: €10.8 billion
Tetra Pak is a world-leading food processing and packaging solutions company. Working closely with its customers and suppliers, it provides safe, innovative, and environmentally sound products that each day meet the needs of hundreds of millions of people in more than 160 countries. The company believes in responsible industry leadership and a sustainable approach to business. Its promise "PROTECTS WHAT'S GOOD™," reflects its vision to commit to making food safe and available, everywhere.
The Challenge: Addressing static legacy processes across the finance function
Reflecting on a legacy way of working across the finance function, Tetra Pak required a solution to replace Excel spreadsheets and the static nature of collating and presenting financial data. Sergei Leschinsky, Director of Business Information Management at Tetra Pak, notes:
One of the biggest issues with our old set up was it was time-consuming to create additional versions of financial plans.
Manually administered spreadsheets took a long time to manage, leaving less time to add strategic value to planning activities.
The team at Tetra Pak was searching for a tool that would enable agile planning simulations across the finance function. Simultaneously, simulation capability was a lengthy undertaking, and the results could not meet the fluidity and high demands of modern markets.
Looking for a solution that would add new levels of speed and quality to their financial planning capacity, Tetra Pak began searching for the right software vendor. After evaluating the market, the company chose the Board Intelligent Planning Platform to take these requirements forward. The flexible nature of Board was a key deciding factor for the Tetra Pak team as they looked for a solution that would deliver transparency and increased efficiency while simplifying all stages of the financial planning process. Reflecting on the selection process, Sergei observes:
Board's philosophy of how the product is built reflects our needs, at Tetra Pak, of how planning should work.
Implementing Board quickly: Meeting internal deadlines
After the selection process, the Tetra Pak team had a strict deadline of only three months to implement the first version of the Board-based financial planning solution within their organization. Achieving this deadline involved ensuring that the Board consultancy team was aware of Tetra Pak's financial planning approach (to aid the onboarding process) and that both the internal project team and end-users at Tetra Pak could use the platform.
With a strong push from both sides, Tetra Pak initiated the project's first phase within the timeline. Sergei Leschinsky notes:
It was challenging, but flexibility is a key point that allows you to do what you want to do. Most of the time, you are stopped by pre-defined functionality restrictions of the product, and you need to find workarounds; you need to find non-standard solutions. This is where you lose a lot of time, but, with Board, I don't feel it is like this.
The flexibility inherent within the Board platform was a key enabler for Tetra Pak to meet this time-sensitive requirement. Usually, it is quicker to build and implement a solution that completely reflects specific business requirements and internal working processes versus pre-configured solutions that force you to adopt vendor-designed processes into your organization.
Training of the project team at Tetra Pak, led by Board, was completed in under a week. The organization then conducted its own end-user training (initially with the finance team) in just a couple of days – quickly adopting a self-sufficient, highly independent understanding of the Board platform and how it would operate as part of the financial planning cycle. As Sergei notes:
We used [Board] consultants to learn the tool, then we could build what we wanted in Board.
The first stage of the project was completed within the three-month deadline with Board established as a part of the financial planning process.
The Board Platform: A fully flexible approach to simulation and financial planning
Board integrates data from across the Tetra Pak organization, including the high volume of historical data stored in other systems. Collating this data in a fast, simplified way and adding a new level of analysis was essential.
Tetra Pak's financial planning process involves creating a rolling plan. Once a year, several iterations of this plan are created (optimistic, pessimistic, and realistic) before being presented to senior stakeholders for review, modification, and sign-off. The final plan at the end of this process is the baseline for the following year's budget. This rolling cycle was previously conducted using a combination of linked Excel spreadsheets.
While this process remained similar following the implementation of Board, Tetra Pak was keen to introduce a more agile approach to analysis and What-If simulations.
The initial Board rollout at Tetra Pak has replaced the Excel spreadsheets that previously slowed down financial planning. The actual process remains much the same: the finance team prepares several versions of a plan, they are reviewed and modified by the Office of Finance before being presented to senior stakeholders to undergo final changes, and then the official plan is agreed upon.
As part of this cycle, Board's real strength lies in its ability to simulate the impact of different scenarios and conduct What-If analyses. Sergei, on the power of agile simulation, says:
It's another dimension. You can have nice processes and solid logic behind your planning, but if you cannot simulate – if you cannot take different assumptions and compare those assumptions – you have largely reduced the end result of your planning.
For example, Tetra Pak (a global business) can now simulate different exchange rates in seconds to determine how these might impact financial results in the coming years. This new capability means that the planning cycle is even more accurate and realistic for the business. The finance team can also actively compare the different versions they create, in one place, as part of the planning cycle. This provides a far more holistic overview of the pessimistic, realistic, and optimistic plans they put together each year for review.
Customer Benefits: Planning today and tomorrow as needed
Board gives finance teams more power to plan in a way that benefits them day-to-day, with the flexibility to work in the way the team desires. With the Board platform underpinning the financial planning process, the Tetra Pak team has realized various advantages.
Ease of use
A lot of time is lost when new systems are hard to implement and hard to get everyone on board. With Board, this is not the case – the system is easy to use for administrators, application designers, and most importantly finance colleagues who enter, calculate, and analyze plan numbers.
Complete tool-kit for planning
Board provides all tools needed to connect and ingest data, create and update databases, process required calculations, set up user functional profiles and data access restrictions, and enter, present, and analyze plan numbers in a single environment.
Data model flexibility
The data model with Board is highly flexible and capable. Sergei discusses:
There was never a discussion about limitations, or about having to reduce the number of dimensions," discusses Sergei. "This was never a conversation we had to have with Board.
Ultimately, a lot of data was integrated and uploaded into Board (with the added pressure of the internal deadline requirement).
All of this work was done in two months which, for me, is a great justification that Board is easy to use and can be used across the business,
Powerful calculation engine
Board's "calculation engine," as Sergei puts it, offers a multidimensional database with robust analysis, planning, and forecasting capabilities. The engine performs simulations and evaluates the different scenarios inherent in financial planning. Sergei says:
The whole process is so agile when you change a number and immediately see it reflected in the table or chart or whatever you are using.
The team at Tetra Pak is impressed by the power sitting behind the complex calculations performed within Board. There is no need to require coding knowledge or pull together strings of complicated formulas to create the calculation logic.
Agile simulation
The agility required for building plans was previously held back by a relative lack of simulation ability in the legacy Excel-based way of working. Tetra Pak wanted the ability to run simulations faster to test scenarios and adapt plans accordingly.
Sergei reflects:
Simulating is a critical advantage in a changing business world. It is so easy to do those different versions and simulations in Board compared to our old Excel environment and way of working.
Thanks to Board, Tetra Pak has benefited from:
Enhanced decision-making in terms of quality and speed, mainly through Board's ability to perform What-If scenario simulations and analyses across critical financial plans.
Reduced time spent preparing financial plans – mainly when adding simulation and analysis to the different versions of the plan (which can now be done simultaneously in a comparable view).
Increased the agility of planning by combining different Excel models into an integrated business plan.
Improved the traceability of the organization's financial planning process in a data-led platform that provides visibility across the finance function and a single point of truth.
Decreased the number of potential errors that can commonly be related to Excel-led planning and work.
Added the ability to quickly adapt and utilize calculation logic across the entire planning process.
To summarize the benefits seen at Tetra Pak, Sergei succinctly adds that Board offers:
Full flexibility – you can do what you want!
The future of Board at Tetra Pak
The opportunity for evolving the use of Board exists, thanks to the flexible nature of the platform.
Our primary focus was to implement a solution for our financial planning process. But, looking at the tool, we immediately realized that it is not just a financial planning tool, it is a tool that can support decision-making – whether that is in finance or elsewhere,
Sergei states. He continues:
As soon as you model the data, as soon as you identify the logic and steps, and dimensions and calculations, you can implement Board for basically any process in your company.

We are very satisfied with the project. I personally would recommend Board because the flexibility and ability to fully cover particular business requirements is what we value in the solution.