Eisai
Eisai achieves greater Reporting, Planning and Performance Management efficiency with Board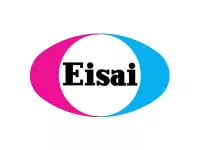 Industry: Pharmaceutical & Healthcare

Department: All
The most attractive features are the fast creation of analytical environments without programming of any kind and the ease of data navigation. Marco Nicoli - IT Manager - Eisai
The Company
Founded in 1945, Eisai is one of the world's leading research-based pharmaceutical companies. Having grown from its roots in Japan, the company now employs more than 11,000 people worldwide and has operations in the US, Asia and Europe. Eisai's activities are underpinned by its belief in putting patients first, ensuring constant innovation of its product range in order to satisfy the unmet medical needs faced by patients and healthcare professionals.
Business Objective
To standardise the analysis of data from numerous sources, increase the efficiency of budgeting, planning and forecasting processes and support business growth by enabling better visibility of KPIs.
Business Challenges
With the company going through a period of growth, regular monitoring of key KPIs was essential. In order to achieve this, Eisai was dealing with multiple sources of business data which were collated in spreadsheets and managed by the various departments to which they related. This unstructured approach made it impossible to obtain an accurate, unified view of activity and KPIs across the business, and responding to requests for information from management or the company's HQ required time-consuming manual input.
In addition to the Sales and Marketing reporting requirements, the Finance department identified the need for improvements in several budgeting, planning and forecasting processes, including the production and revision of Income Statements, which were also very time-consuming in nature. The final requirements came from the Logistics department, which required a more efficient way to monitor and plan the product distribution activity using data from the factory floor.
Selection Process
As Eisai's requirements extended beyond analysis into budgeting, planning and forecasting, a Business Intelligence (BI) tool alone was not enough to meet the requirements of the various departments. The business began the search for a solution with selection criteria that focused on a number of key characteristics:
Ease of installation
Likely implementation and maintenance costs
The ability to create business models from a blank sheet
The possibility of joint development and interaction between departments
The ability to train employees to create and analyse information on demand (self-service)
One of Eisai's Finance directors had a positive experience with Board in a past role and suggested the solution should be included in the evaluation process. As an Intelligent Planning platform combining analytics and Enterprise Performance Management (EPM) functionality in one environment, Board offered the ability to consolidate data from across the business and use it to analyse, simulate and plan. With only one licence cost and no additional modules to purchase, it quickly became clear to Eisai that Board could solve all of the company's requirements in a cost-effective manner.
The Project
The initial phase of the project focused on the requirements of the Sales and Marketing teams, building analyses for sales territories and market data by area, province, scientific medical informer and regional sales manager. For each reporting view, performances indicators (such as market share, growth, penetration etc.) were included to allow easy analysis against set targets and act as the basis for monthly HQ reporting. Analyses were also built to report on Salesforce activity (Eisai's CRM system) to look at activity volumes and effectiveness.
The second phase of the implementation addressed the detailed needs of the Finance, Administration and Logistics departments. Applications were developed within Board to manage key processes including:
Preparation of budget income statements and related periodic revisions (forecast to quarter end)
Expenditure vs. budget
Production of Forecasting & Purchasing Plans
The Distribution process (using factory data)
Business Benefits
Having used Board for over 10 years, Eisai is reaping the benefits of a more unified approach to analysis, simulation and planning. Data can be shared much faster across the organisation and is accessible to everyone, providing a clear and up-to-date picture of the performance of different Therapeutic Areas or sales teams. Requests for new information from different departments or HQ can be met with timely responses thanks to the self-service, on-demand analysis capabilities.
Preparation of budgets, forecasts, income statements, purchasing and distribution plans is now much more efficient and users can be sure they are utilising the most up-to-date data to produce them. Different versions of a plan can be modelled by the user, enabling them to see the potential impact of changes in factors such as raw material costs or delivery timescales, and ultimately make a better, more-informed decision as a result.
Board's flexible, toolkit approach also meant that Eisai was able to develop its solution over time, in line with changes in the company's structure and without the need for technical input. The launch of a new product range and the evolution of its sales team structure from Business Units to Therapeutic Areas were easily reflected in the reporting and planning applications developed within Board.
Marco Nicolo, IT Manager at Eisai, shares his thoughts on the company's achievements:
"The projects we have implemented within Board have resulted in solutions that require minimal management, relieving the IT team of maintenance and support activities as key users are able to manage their applications independently. Rapid development times and the low demand on IT resources at organisational level mean that the Total Cost of Ownership is small compared with the results obtained. For users, the most attractive features are the fast creation of analytical environments, without programming of any kind, and the ease of data navigation."