Integrated Workforce Planning and People Insights for better decisions
Determine where you are, know where you are going.
bdg ONE | People in Board enables data-driven insights on your workforce to empower effective Human Resource (HR) Management and Workforce Planning, supporting the business strategy.
The analytics and planning solution is designed to connect internal data from different HR systems and beyond, providing seamless access to people data across your entire organisation, also in combination with company data outside of HR.
bdg ONE | People reports important HR metrics along the employee lifecycle, delivers valuable insights through the usage of a powerful analytics function and provides integrated best-in-class planning and forecasting approaches. This equips the HR function as well as the whole business with better clarity to drive better people decisions.
Get premium support throughout the implementation process and beyond. Profit from the knowledge of HR experts with long-term business experience, all combined in one product.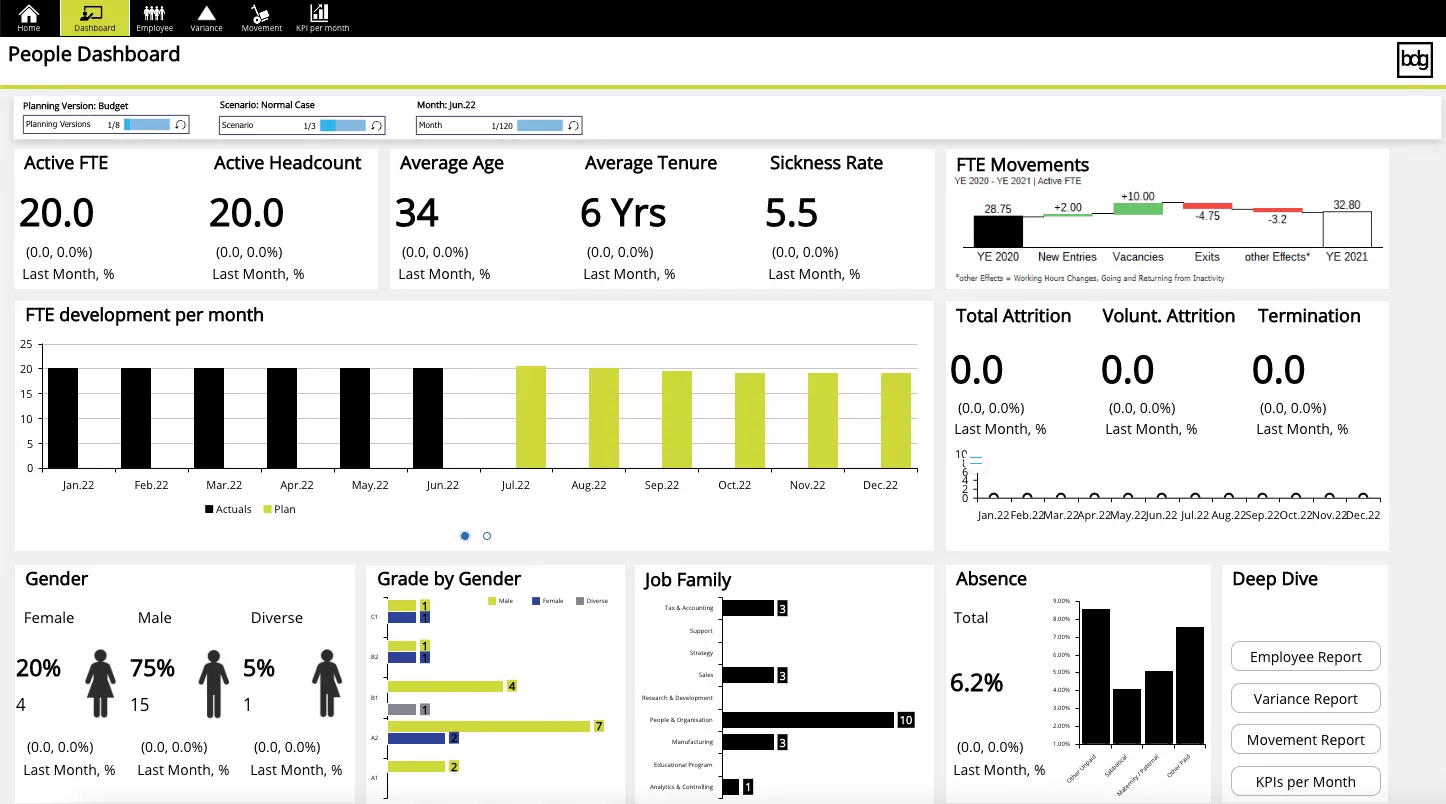 Why bdg ONE | People?
bdg ONE | People offers tailor-made and holistic support for all planning and analytics topics in HR, all according to GDPR requirements.
The application provides pre-packaged content based on long-term experience of our HR experts and is built on the Board decision-making platform which brings together analytics, planning and forecasting into one business-focused, collaborative system.
bdg ONE | People is a modular, best-practice solution which is deployed very quickly thanks to its high degree of prefabrication and yet can easily be adapted to individual customer requirements.
What is included?
People Analytics
Get insights on your workforce/talent structure, behaviour, and effectiveness to understand correlations which drive business impact.
Employee-related data from various sources is brought together in one solution and is presented in predefined reports and KPIs.
Connected data allows explorations and comparisons, displays patterns and trends, e.g. through visuals that enable understanding, and derives new values that boost insights.
Insights are derived e.g. from combined recruiting and employee life-cycle data. Measure the quality of hires and spot important trends that could impact performance, engagement, retention and more.
Workforce Planning & Forecasting
Use the metrics and insights from the analytics solution directly in your workforce planning and predictions.
Based on an accurate baseline, the core FTE/HC and cost planning is done in clearly structured input templates and also offers supporting real-time reports and deep dives.
The easy-to-use administration section allows the configuration of plan versions as well as the adjustment of social security rates and other drivers.
Plan positions and qualifications needed and analyse existing gaps to derive talent strategies.
The integration with e.g. overhead finance planning, personnel development, and recruiting enables highly connected and collaborative planning.
Produce FTE/HC and cost forecasts with the predictive power of Board BEAM.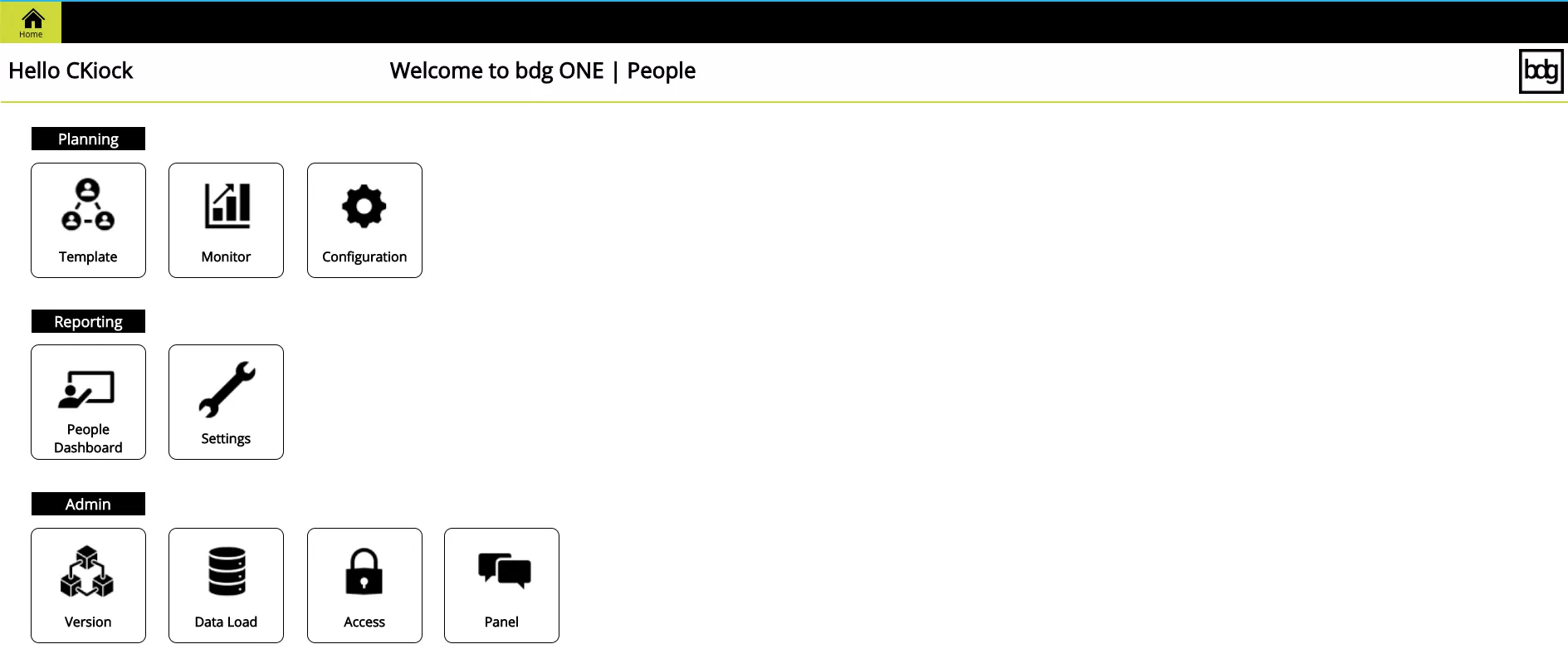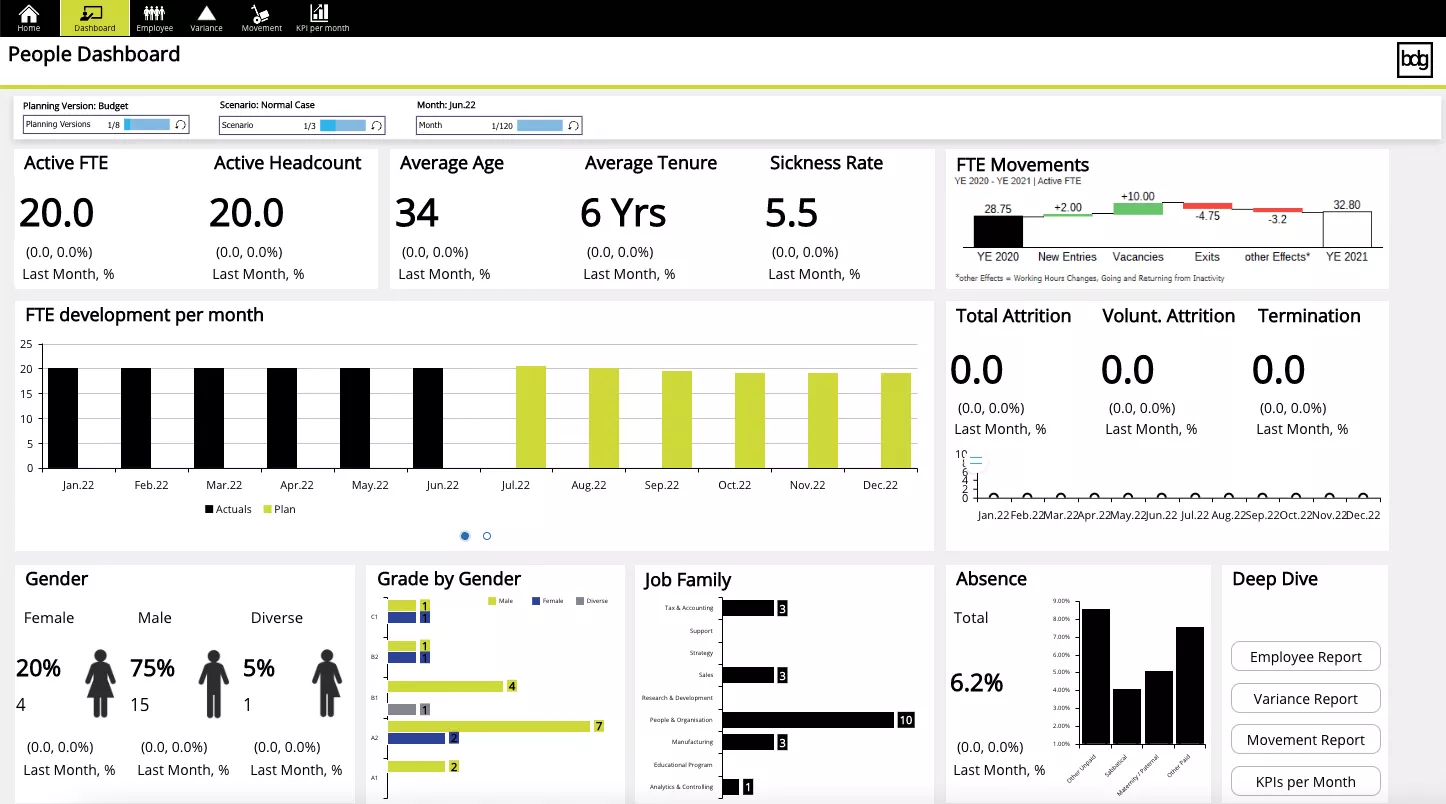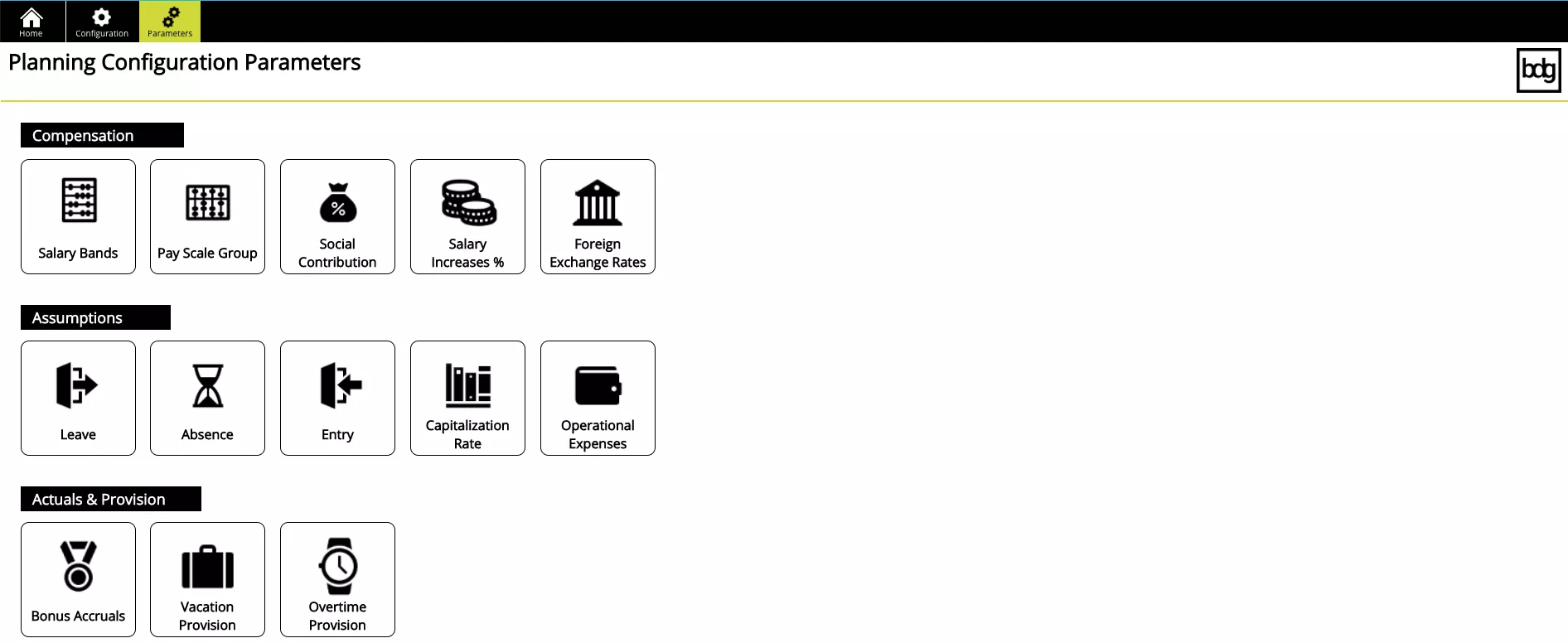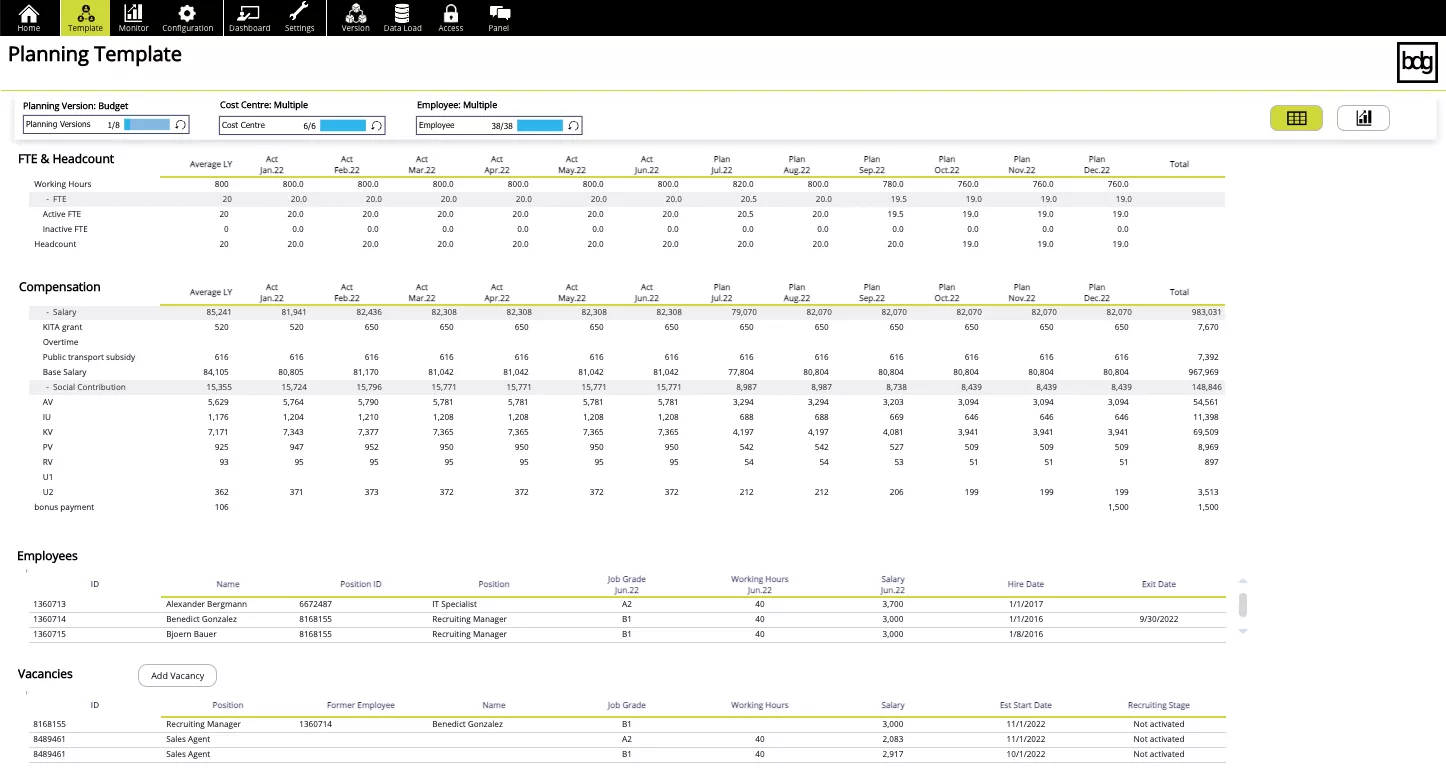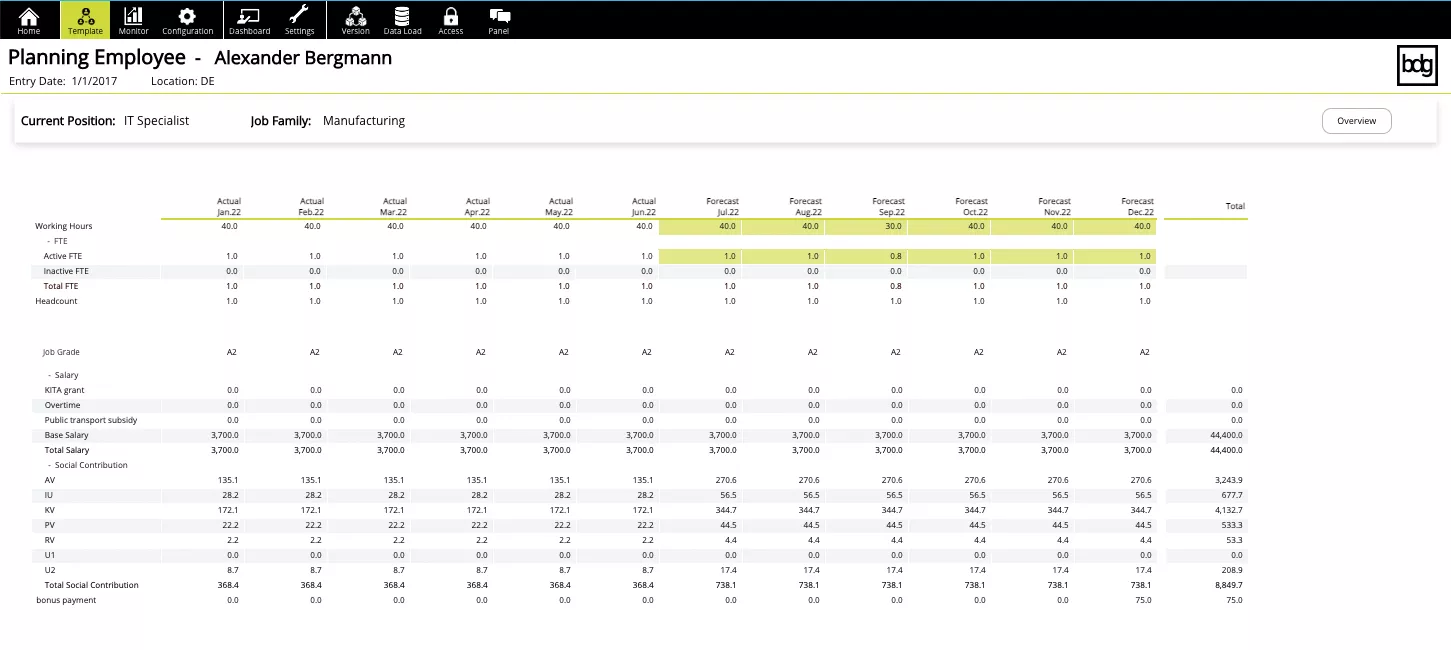 Other solutions from bdg
bdg
Cohort Analysis enables better customer retention by tracking customer behaviour and analysing churn …

bdg
Planning and Controlling real estate properties in large numbers has long been a work-intensive …