Analyst report: Info-Tech
SoftwareReviews 2022 EPM Data Quadrant
Discover why Board was ranked the top product for Enterprise Performance Management in 2022
The SoftwareReviews Enterprise Performance Management Data Quadrant helps assess EPM product and vendor performance at a glance. Ranks are determined by user scores for product features & satisfaction and vendor experience & capabilities. The scores help identify software providers that can deliver on both counts.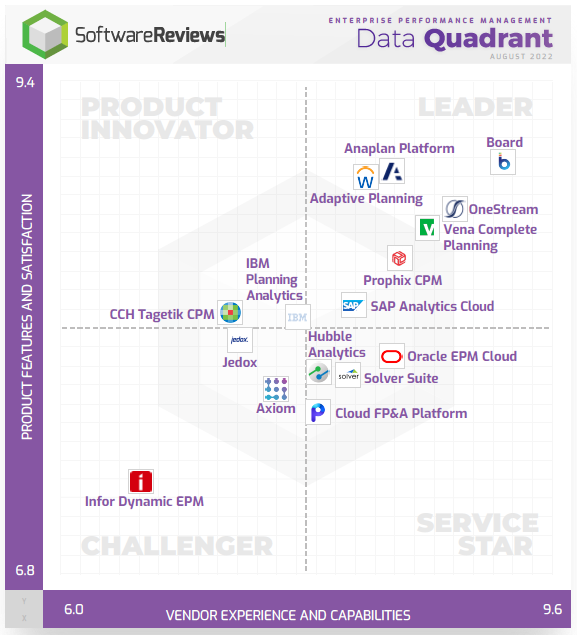 Board's Intelligent Planning Platform achieved the top spot in the 2022 quadrant, with an overall score of 9.2 out of 10. This is based on four key areas:
88% of users are satisfied with Board's capabilities as a vendor
89% of users are satisfied with Board's product features
92% of users are likely to recommend Board
We achieved a Net Emotional Footprint score of +99, reflecting extremely positive emotional sentiment for Board among the user community
Download this summary report to discover how EPM vendors compare and examine the detailed scores that resulted in Board being ranked the top EPM product in 2022.