Business Agility
at Enterprise scale
The BOARD platform was conceived to offer full self-service capabilities to business users, while ensuring all the scalability, security and data-governance capabilities that IT needs to deploy and support large scale business intelligence and planning projects.
Furthermore, BOARD's "toolkit approach" offers unrivalled speed in application building, customization and maintenance, ensuring a "Time to Solution" and a "Total Cost of Ownership" that is unachievable with traditional BI and CPM solutions on the market.
A unified all-in-one platform
Unlike most Business Intelligence and Performance Management products, BOARD was conceived, designed and developed from its inception as a unified platform for decision-making, offering all the Business Intelligence, Advanced Analytics and Planning capabilities you need in a single environment.
With BOARD, you will be able to build applications that combine analysis, planning, simulation and forecasting, all with the following:
Single logical view of data
(across BOARD MDB and external RDBM)
Single and shared metadata across any kind of solution delivered
(BI, PM, Analytics)
Single User Interface
Single Security
Single Administrative Environment
Single Visual Modeling development environment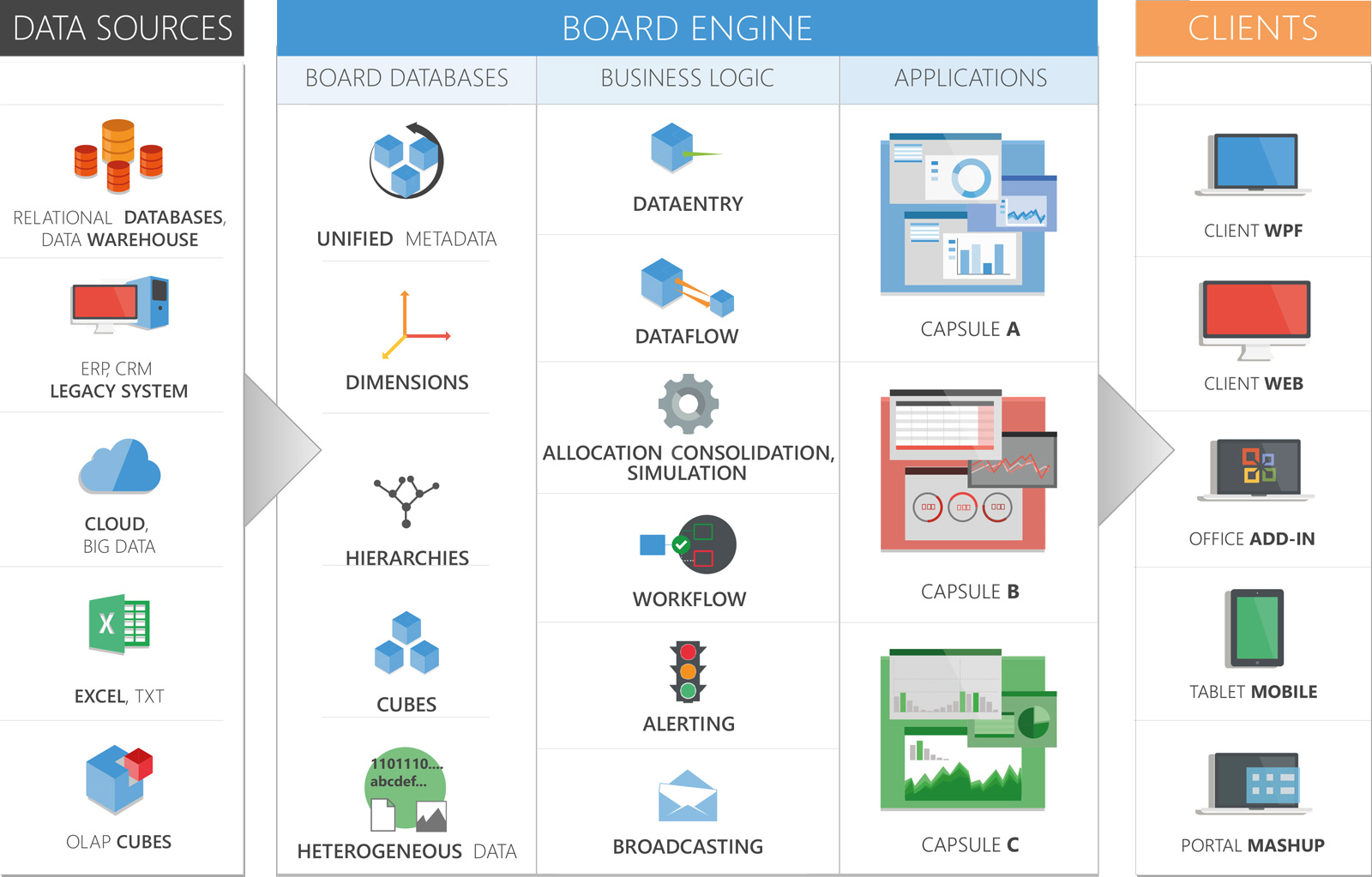 The new frontier of in-memory performance
At its core, the BOARD platform is based on a revolutionary proprietary in-memory data management technology called HBMP.
HBMP technology was conceived with a precise and extremely ambitious goal: to exploit the full potential of in-memory computing (IMC) in terms of better performance, while improving the flexibility, reliability and scalability needed to effectively support decision-making processes with thousands of users and terabytes of data.
The result is a disruptive solution that overcomes the limitations of today BI and Data Discovery in-memory technologies. The BOARD platform combines pure analytical performance with the data-entry and agile modelling capabilities required to support enterprise-scale simulation and planning processes.
Scale applications across the globe, 24 X 7
BOARD offers all the functionalities needed to effectively translate company strategy into meaningful scorecards and strategy maps, to effectively communicate and roll out key objectives across the organization, and monitor operational execution. The unified environment for Performance Management and Business intelligence allows business users to immediately analyze any trend highlighted by a scorecard and explore the events and dynamics affecting the various KPIs to the lowest level of detail.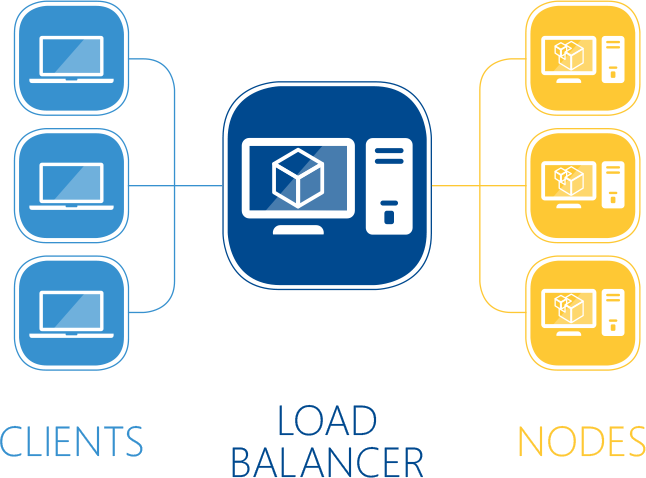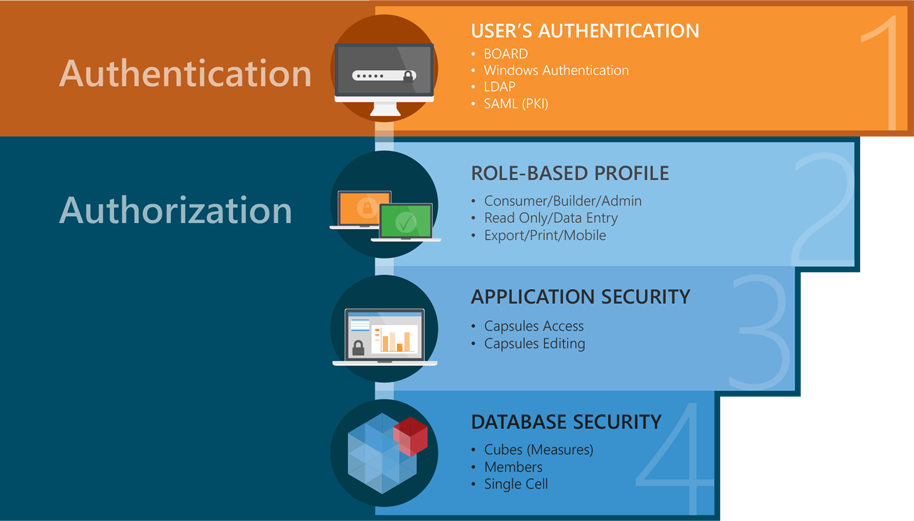 Multiple layers of security
BOARD's multi-layer security model is built to meet the most severe security requirements of any organization.
A first authentication layer, supporting full integration with Windows, LDAP or PKI methods, ensures that only verified users are granted access to the system.
A second authorization layer combines data access security with application privileges and action permissions, providing pervasive, granular, cell-level data security that can be easily personalized for each individual, user role, and user group.
An advanced security management environment enables users to delegate security administration to other key users, decentralizing the security model to perfectly adapt it to complex organizational structures.
Integrate and Federate data across any data source
Through its physical and logical Multidimensional Databases, BOARD provides a single metadata gateway that allows any data to be used as if it was native to BOARD.
Data is normalized and organized in BOARD data models, allowing end-users to read, write and update them regardless of data sources. Behind the scene, administrators have the freedom to decide which data to store into BOARD multi-dimensional databases, and which to leave in place and manage through BOARD data-federation capabilities.
BOARD's DUAL Engine automatically manages the two different options, providing business users with a single and seamless vision of the data.
This model also applies to data-entry processes; in fact BOARD supports write-back not only on its data model, but also directly to relational data sources.
A quick route to your data
BOARD offers a comprehensive set of pre-built dedicated data connectors that minimize the time and effort required to access the most popular data sources. From relational databases to cloud applications, from Big Data to cloud data stores, it does not matter which data you tap, nor where it is stored, BOARD empowers you to rapidly and effortlessly use it.