BOARD Partner Network
Our partners
BOARD and its network of strategic partners share the same values and ethics. The strength of our partnerships delivers paramount operational and cost benefits to our customers.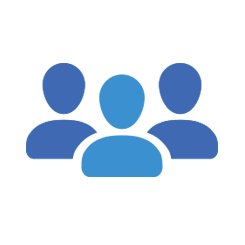 Find your partner
Let us help you select the right partner.
BOARD partners can help you create your business solutions, increase efficiency and effectiveness, reduce costs and improve your overall satisfaction.
Learn More
About our partners
We have a dedicated partner program for each business

Consulting Partners
BOARD product experts who focus on the implementation of BOARD applications, providing customers all the support, advice and training required for successful deployments.

Solution Providers
Organisations that provide customers with end-to-end solutions: software, implementation, support, advice and training.

Referral Partners
Organisations that refer and connect us with potential leads that may benefit from using BOARD.

Technology Partners
Technology vendors that provide core technology or IT services that work in conjunction with BOARD software.

OEM Partners
Organisations that embed and resell BOARD as part of their existing product portfolio.
Learn More
Want to become a BOARD partner?
Our partner program is designed to empower you to achieve outstanding results by effectively implementing the BOARD platform.
Be part of our extensive and international partner network and
enjoy a wealth of benefits, including:

Unleash your full 'land & expand' potential.

Overtake competition with fast and effective prototyping.

Deliver value to any decision making process, no matter how unique.

Get on the fast track of CPM and Business Analytics.
Learn More