Retail
Effectively manage goods from supplier to shop floor
Intelligent Planning for Specialty and Hardlines retailers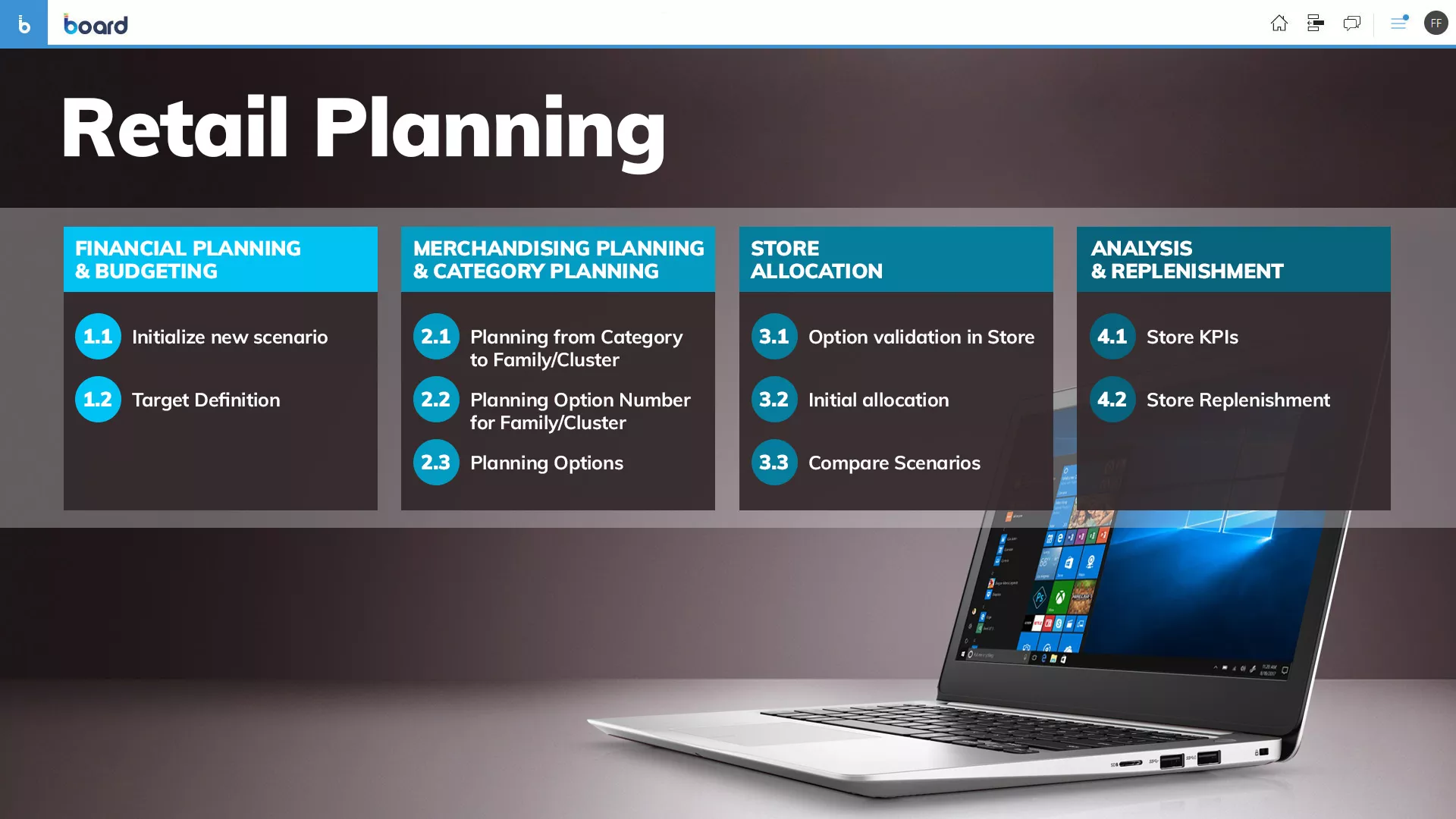 As consumers become increasingly savvy with their spending, specialty and hardlines retailers are faced with the challenge of competitively pricing and promoting goods without affecting profitability. As an Intelligent Planning Platform, Board empowers retailers to turn consumer spending patterns into profitable plans, aligning product strategy to customers' needs.
Effectively analyze performance with powerful Retail Analytics
Analyze financial and operational data in a centralized platform, giving you full visibility of activity and performance across the business.
Gain a single view of business performance

Unify data from across the supply chain in a single platform and uncover insights with interactive dashboards and reports

Analyze retail data at multiple levels

Undertake in-depth analysis on your data at every level of the business, from Head Office down to individual stores

Drive faster decisions with self-service analytics

Empower users to analyze data as and when they need to, supporting them to make faster, more accurate decisions

Link Business Intelligence insight with planning activities

Unified planning and analysis capabilities enable the use of data insights in planning activities, driving accurate and informed decisions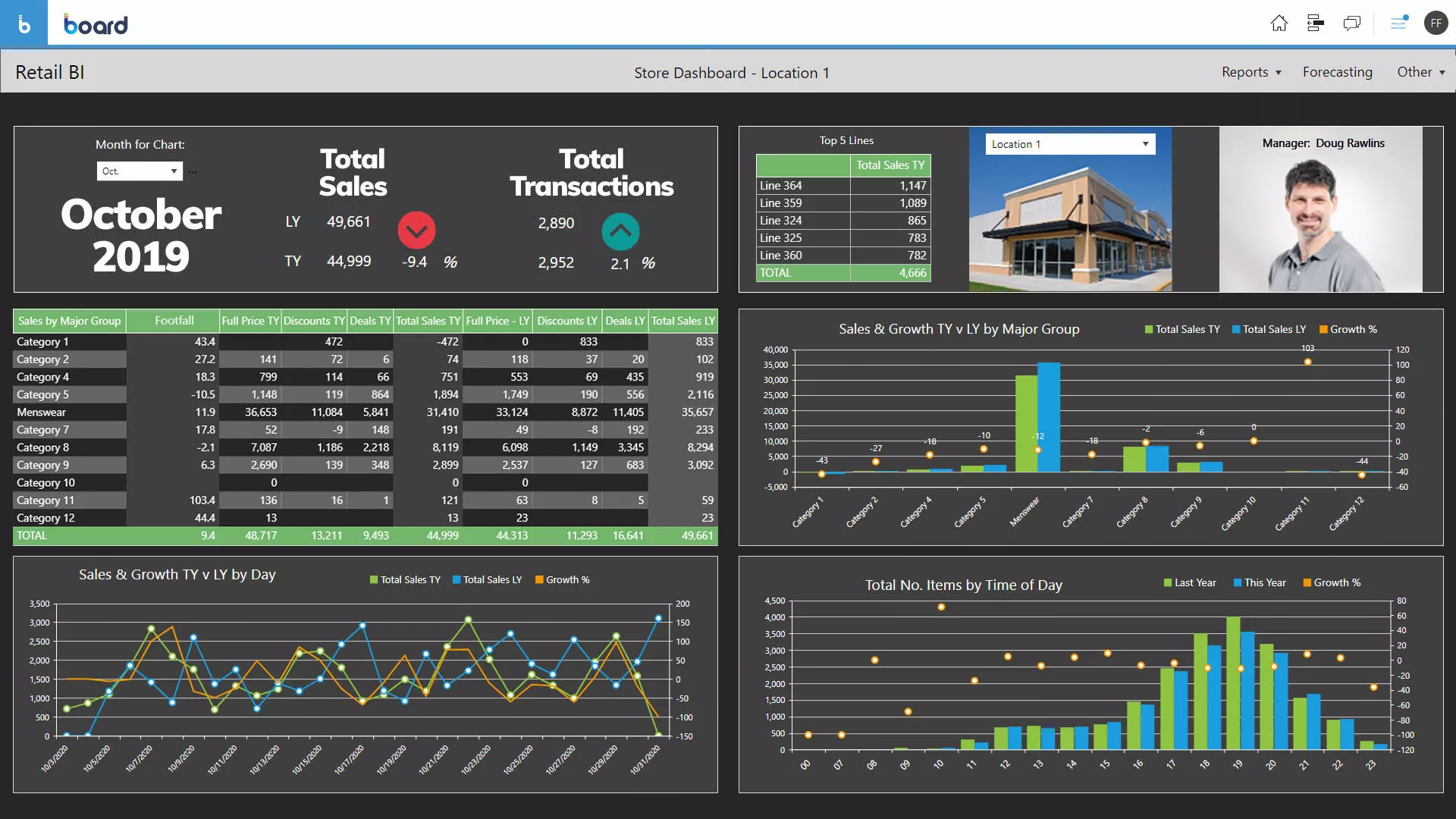 Take a more joined up approach to Strategic Retail Planning
Cascade high-level strategies down to financial and operational goals to create clear targets and KPIs for individual stores.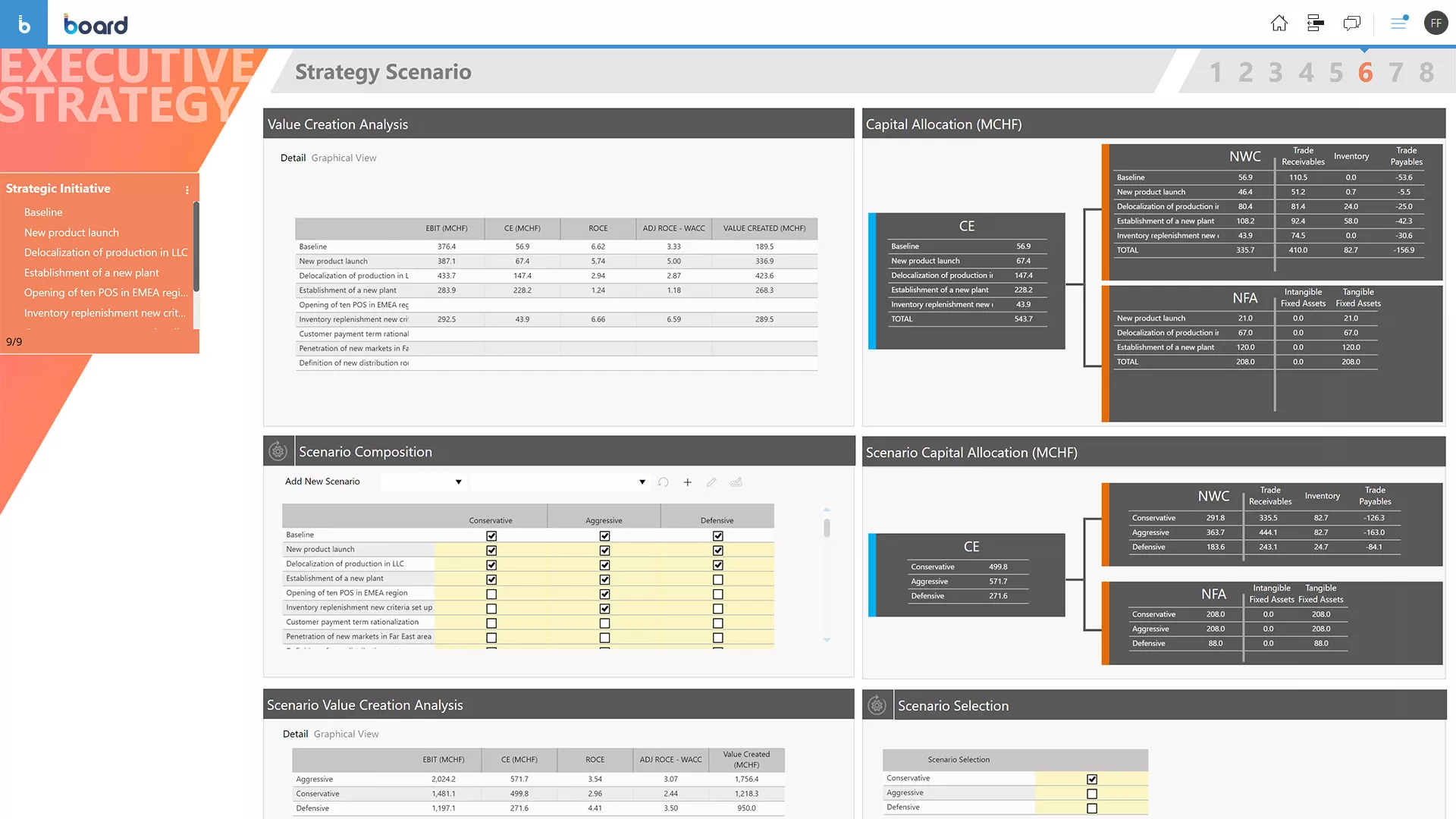 Ensure full transparency of business-wide performance

Unify data from every process to create a single version of the truth for all analysis, planning, and reporting activities

Create strategic initiatives with ease

Produce and monitor the progress of new initiatives such as new product or brand launches

Model the outcome of your decisions

Create scenarios and assess their potential impact on the bottom line before choosing the most favorable one based on the predicted outcome

Quickly set short, medium, and longer-term goals

Monitor budgets across any time period and compare them to projected performance
Drive Retail Financial Planning efficiency
Produce accurate financial plans using data from every area of the business, ensuring you have the complete, most up-to-date picture.
Turn strategic targets into financial objectives

Produce a plan which works for all departments by distributing targets and financial goals at brand/region/channel level

Understand the financial impact of operational activities

The combination of data from multiple departments in a single solution creates visibility of the true cost of initiatives

Save time by automating finance activities

Replace time-consuming financial processes with automated collation and consolidation, freeing employees up to focus on strategic tasks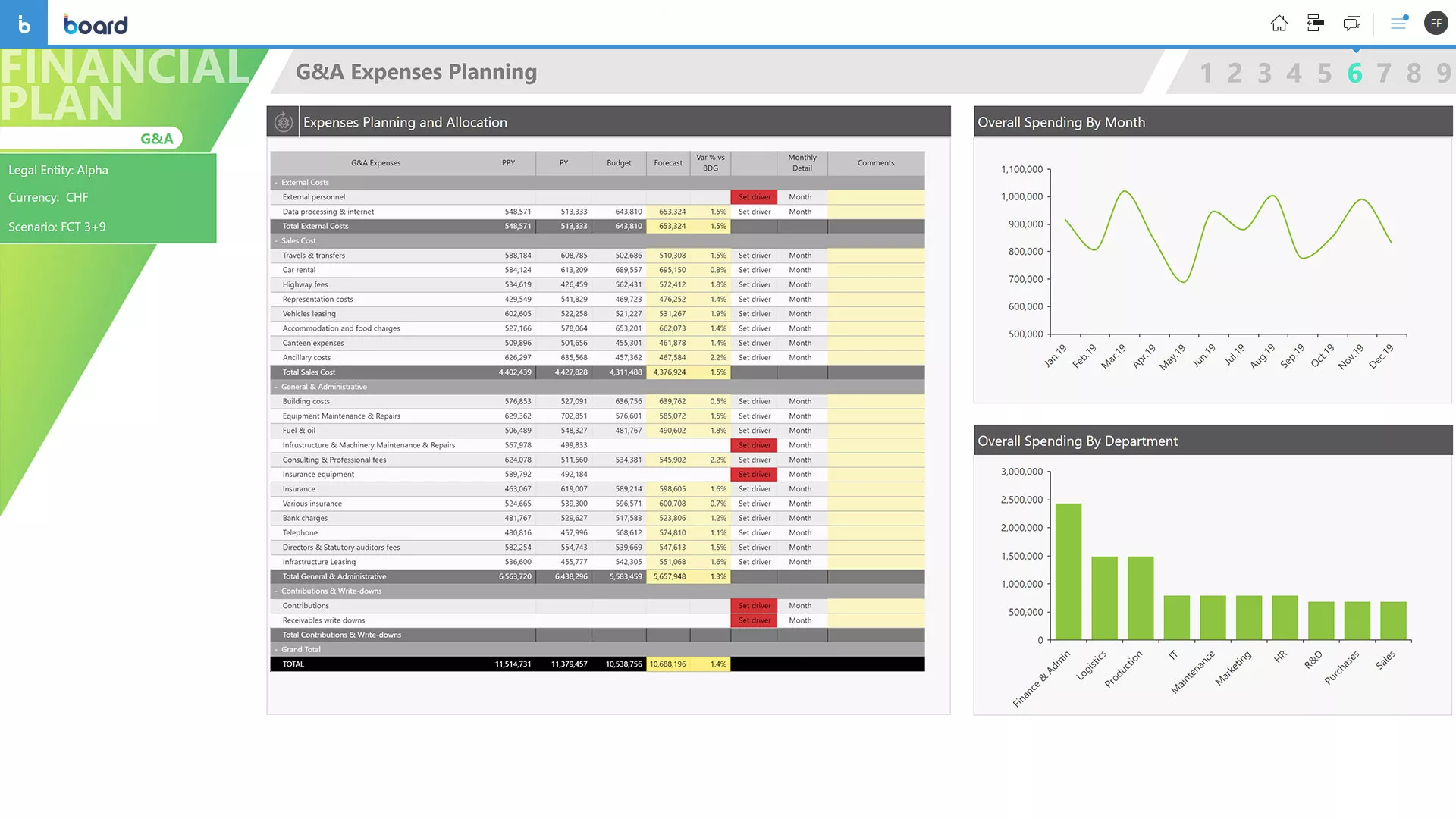 Revolutionize your Merchandise Financial Planning
Create effective pre-season plans for sales, margins, and stock, which are linked to your Financial Plans and Budgets, driving complete accuracy and transparency across the process.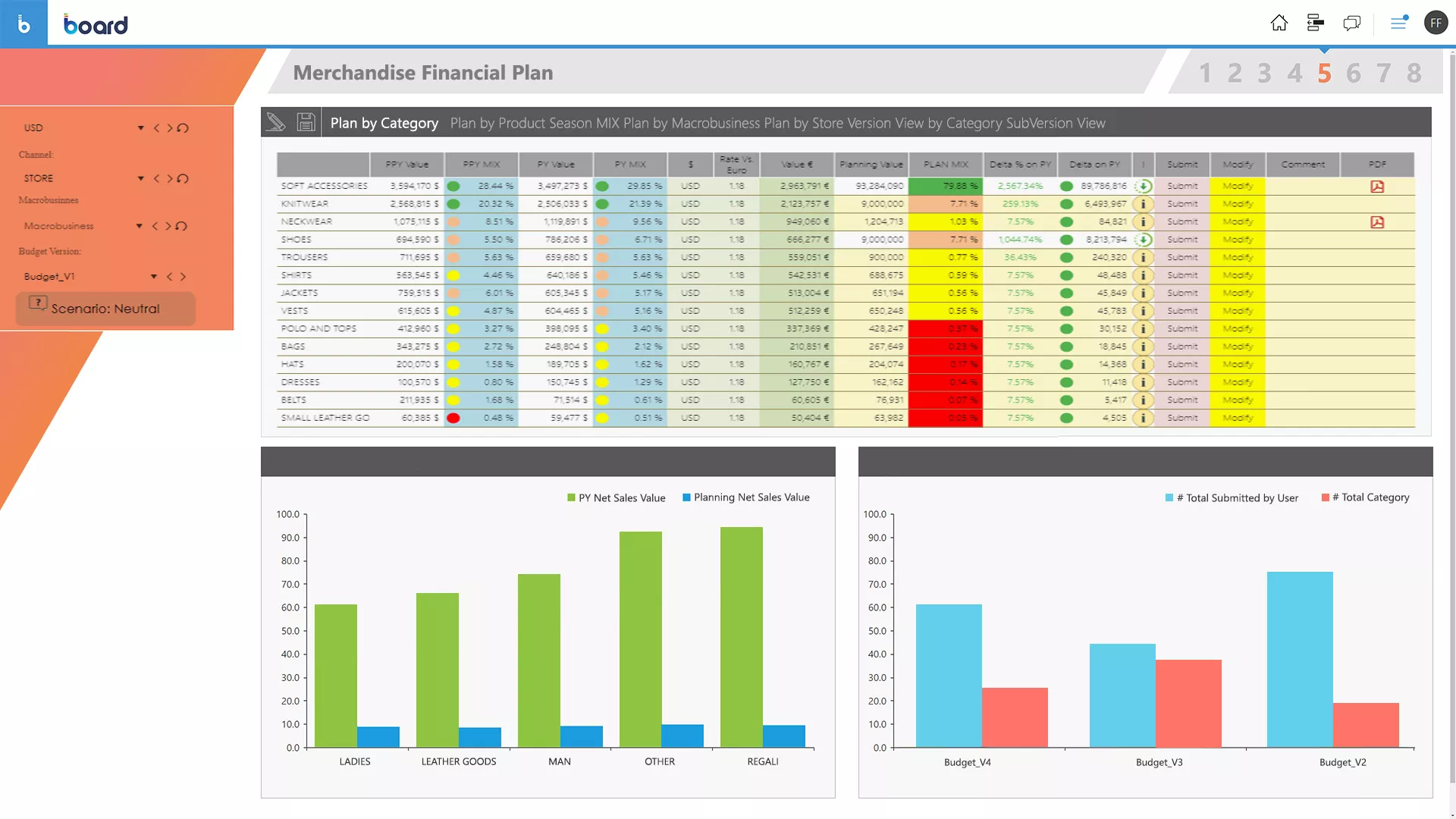 Implement a fully integrated approach to planning across all sales channels

Plan sales by brand and channel and split categories by month/week, phase of the collection, and capsules over the year

Manage markdowns with ease

Assess the impact of markdowns by automatically calculating margins, taking closing inventory level into consideration

Effortlessly conduct purchase planning

Take weeks of coverage, stock turn, and balancing of the supplier network into account when defining initial stock levels and the strategic allocation
Find the optimal Category Planning mix
Easily manage multiple product categories to ensure you capitalize on high performing products and discontinue less successful ranges.
Assign targets to different products

Manage each product category as though it was its own business unit, assigning targets to help drive overall performance (revenue/traffic/margin generator, etc.)

Quickly understand the performance of each category

Create auto-updating scorecards which enable you to easily monitor and analyze strategic, operational, and financial success

Model the impact of different product strategies to determine the best mix

Simulate and compare different versions of your product strategies with scenario modeling, in an environment which enables the internal sharing of information and collaboration with key suppliers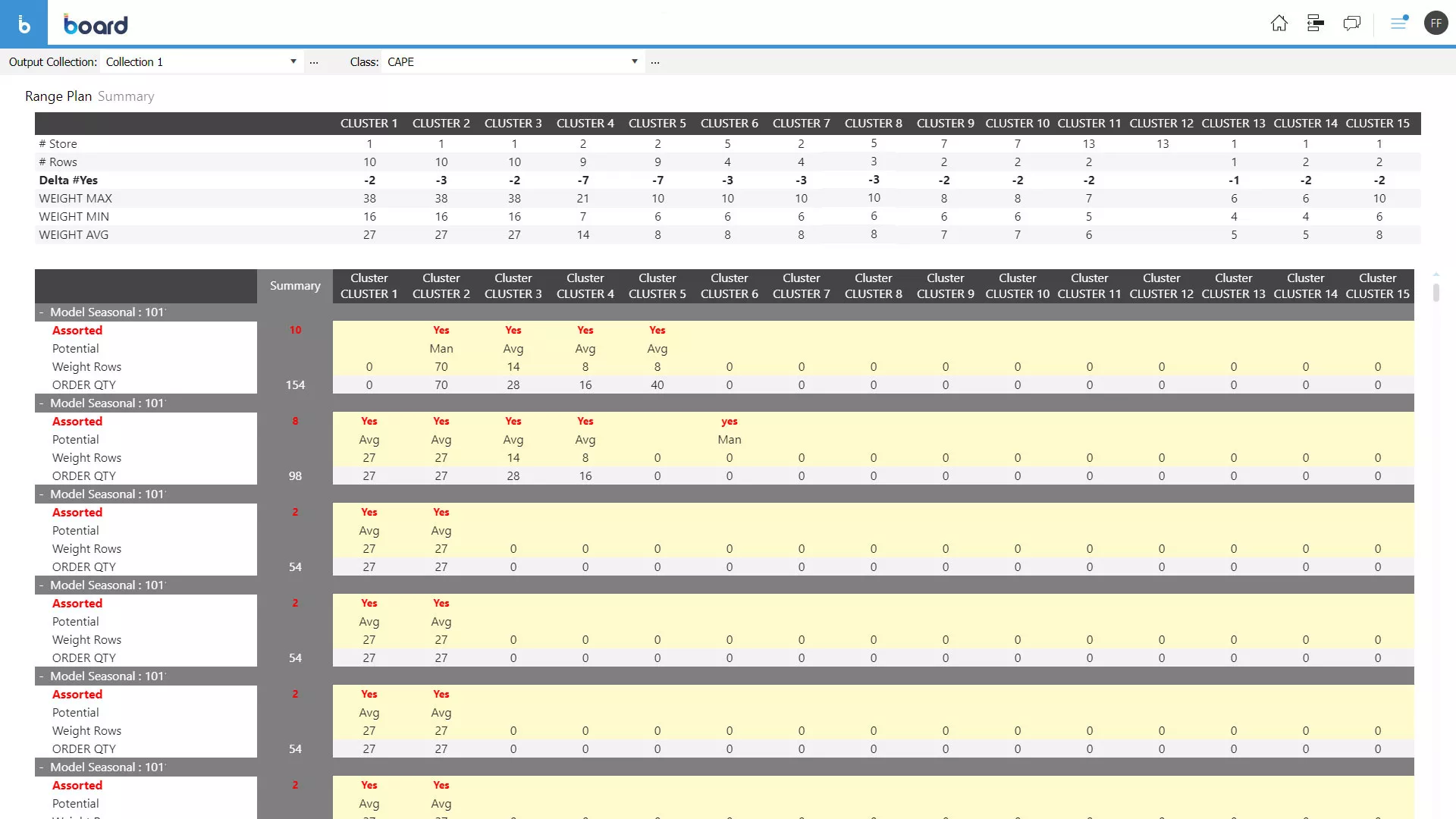 Increase Replenishment accuracy and efficiency
Gain full control of on-shelf availability and service levels, ensuring customers have access to the products they want, when they want them.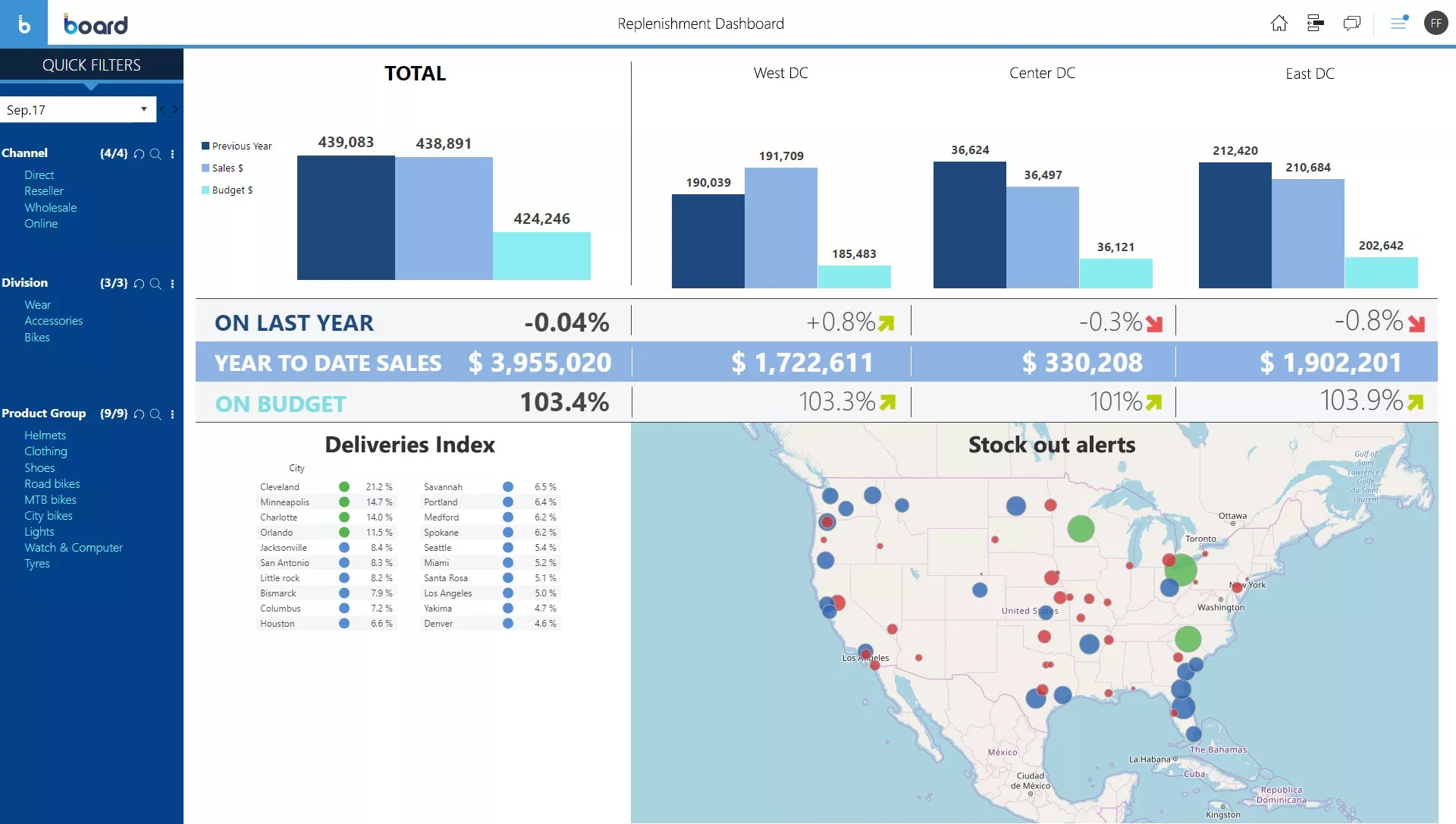 Increase stock analysis & shelf availability reporting accuracy

Cluster your different product groups with ease for easy reporting of on-shelf availability and develop service level indexes to inform your replenishment policies

Produce accurate product demand forecasts

Use statistical forecasting capabilities to assess future demand and adapt accordingly

Easily manage replenishment activities

Combine target levels of shelf availability and supply chain lead times to regulate replenishment quantities and slots

Increased reporting accuracy, process efficiency, and a reduction in forecasting cycles from 10 days to two
The Board application has changed our processes by making us more flexible, dynamic, and able to quickly answer questions that arise without having to invest a lot of time in building a new report.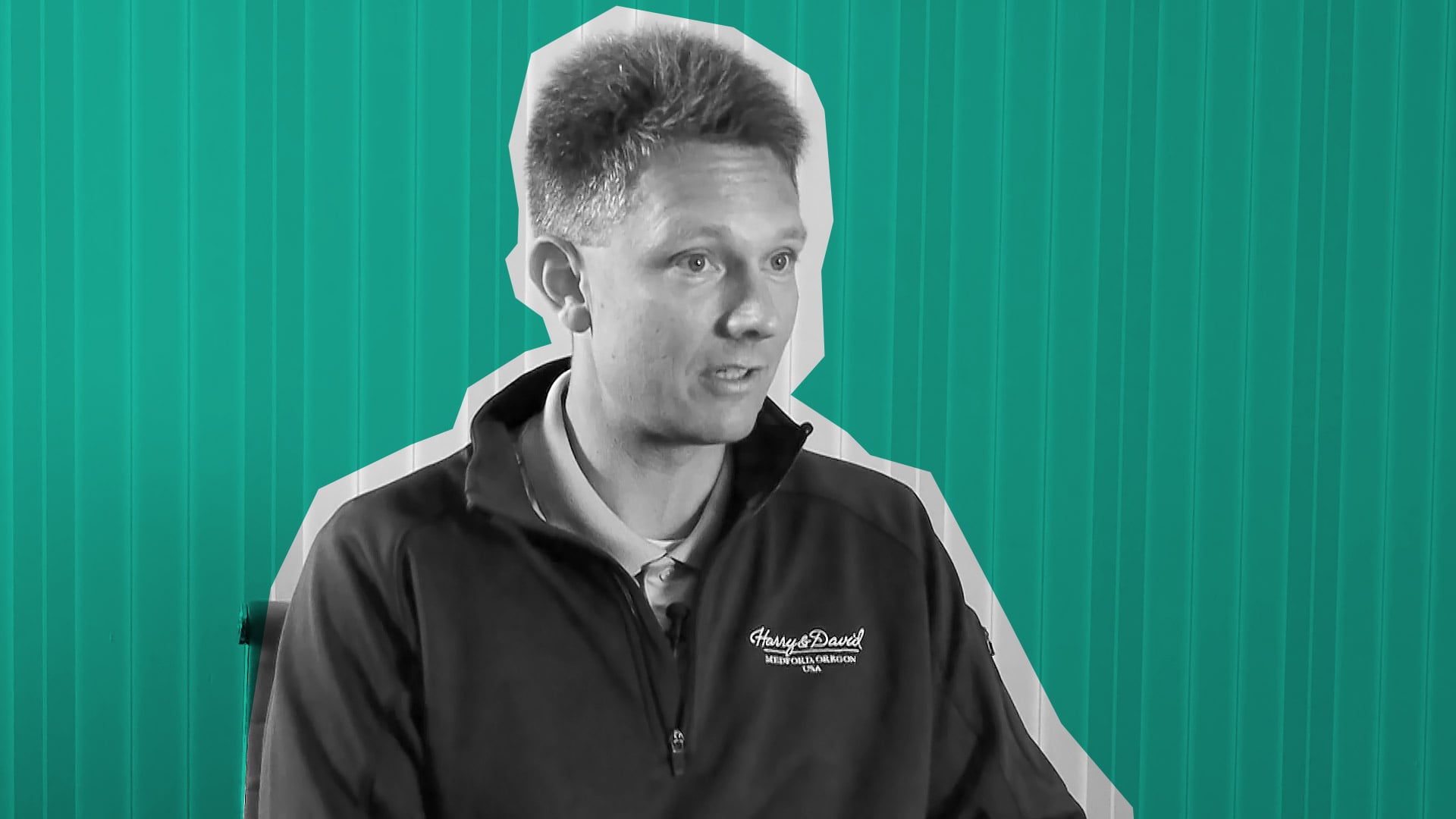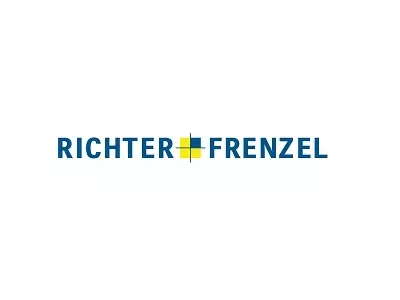 Integrated business planning, financial reporting, and suppler information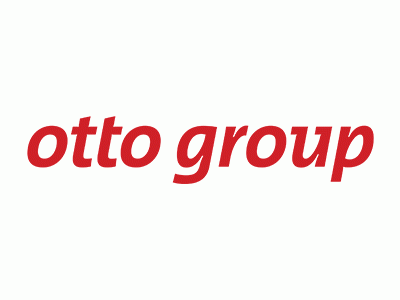 Unified budgeting and sales planning