Unified Strategic, Financial, and Operational Planning at Granarolo
Halving the time required for daily finance activities and driving global expansion across sales, purchasing, logistics, and the entire financial cycle with one Intelligent Platform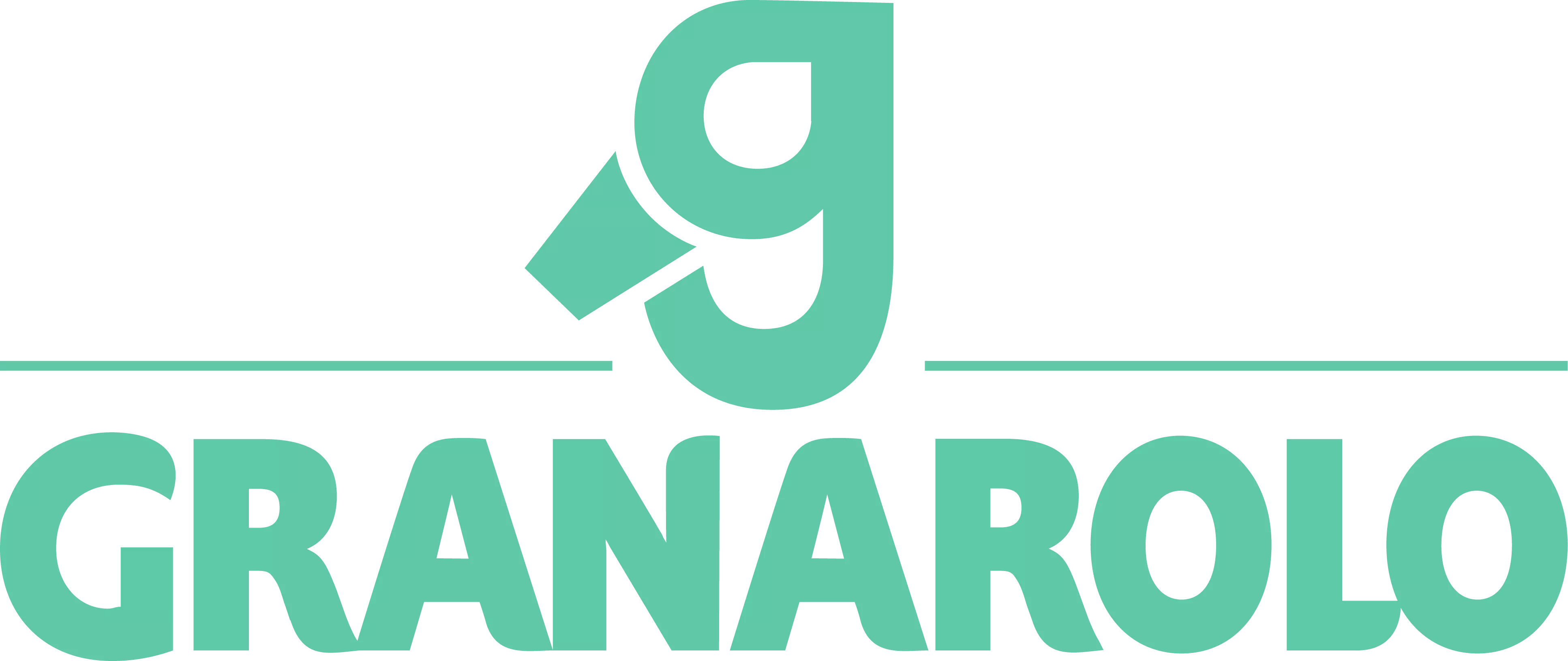 Granarolo, Italy's leading milk and dairy group, wanted to build a new international controlling model to support its worldwide growth, marked by a wide and diversified portfolio of products. The company chose the Board Intelligent Planning Platform to unify its strategic, financial, tactical, and operational planning & controlling processes with analytics capabilities in a single environment.
Using Board, Granarolo has shortened the financial closing cycle from 20 days to five and optimized the logistics routes of its products, resulting in a more effective supply chain. Sales planning and forecasting has also been seamlessly integrated with a three-year strategic plan to ensure a forward-looking business approach, leveraging the scenario management capabilities of the platform.
Read the full case study
Industry: Food & Beverage

Department: Finance, Sales, Supply chain

Employees: 2,772

Global revenue: €1.3 billion

Consumers: 40 million

Daily deliveries: 30,000

Subsidiaries: 32 (including 12 plants)
In partnership with: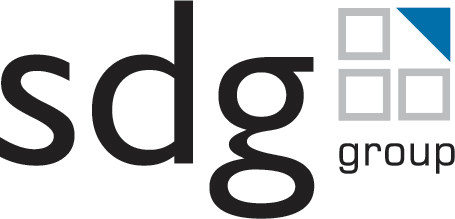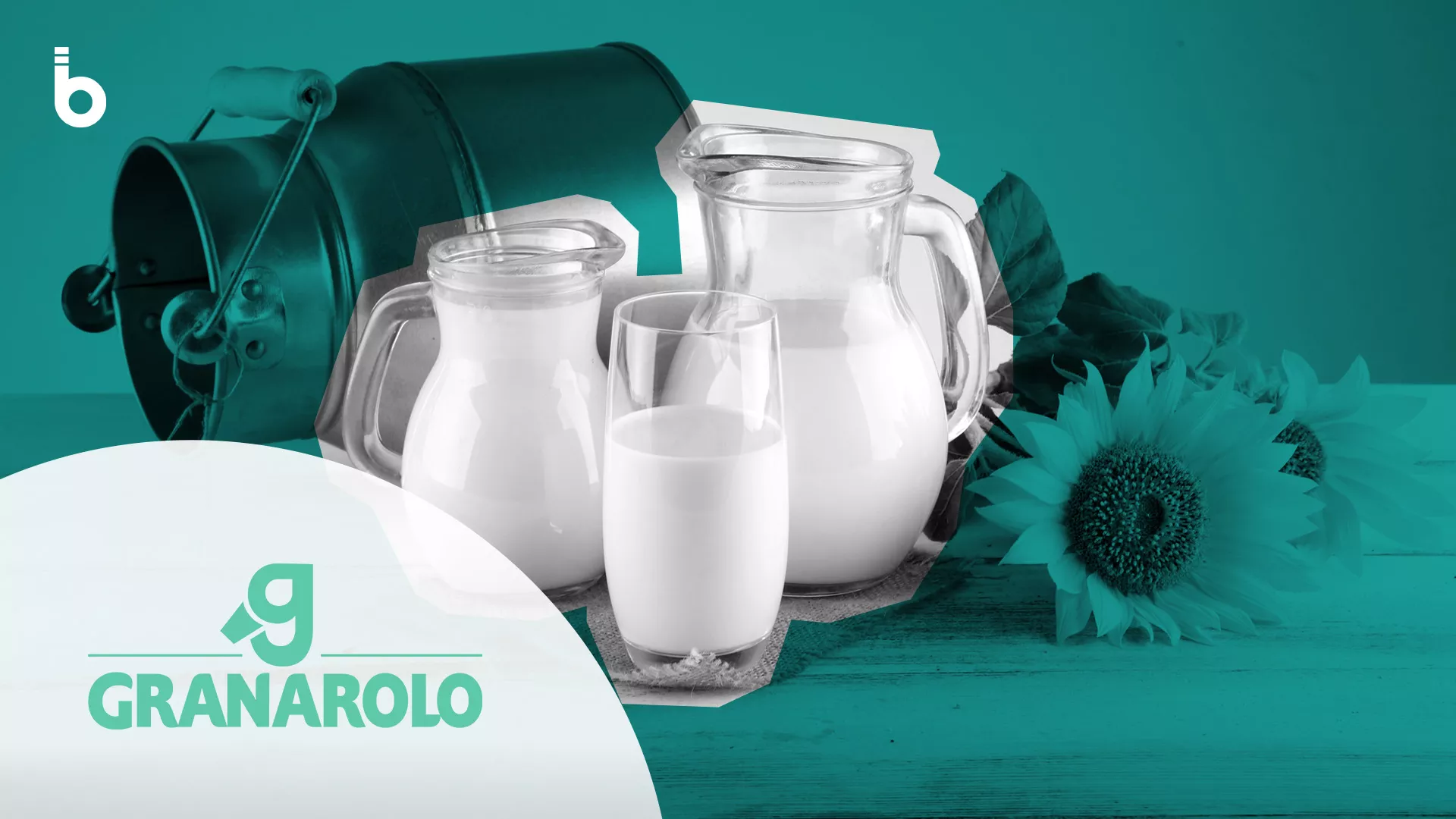 The Granarolo Group, one of the key players in the Italian agricultural and food industry, consists of two complementary organizations: a cooperative of milk producers - Granlatte – which operates in the agricultural sector and collects the raw material – and a joint-stock company – Granarolo S.p.A. – which processes and markets the finished products.
With over 2,700 employees, the business has extensive operations covering the full product lifecycle from the production of the raw material to the distribution of the finished goods to points of sale. 14 production sites located throughout Italy, two production sites in France, three in Brazil, one in New Zealand, one in the United Kingdom, and one in Germany produce dairy-based items such as fresh and UHT milk, fresh and hard cheeses, and yogurt as well as non-dairy foods such as pasta, parma ham, balsamic vinegar, vegetable products, and baked goods.
Granarolo is the only Italian production chain based on an integrated production system, where the entire process is controlled and managed in close collaboration with the best local producers. These producers directly own the business through a network of cooperatives that include 600 dairy farmers, an organization that collects raw material from the dairy farms with 70 milk tankers, and 720 distribution vans that transport 850,000 tonnes of product/year and serve around 50,000 points of sale daily, where 20 million Italian households buy their Granarolo products. This makes the company the most important Italian dairy chain.
Outside of its home market, Granarolo's mission is to export the tradition of Made in Italy products, both within and outside the dairy perimeter. This has led to a diversification in the company's portfolio in recent years.
"We are an international business that started and evolved in Italy since 1957. The Bologna Consortium of Milk Producers was established and soon known to all as "la Granarolo". The Bologna Consortium of Milk Producers was one of the first experiences of producers engaged not only in the collection but also in the processing and marketing of milk," says Mario Cavallo, International Financial Controller at Granarolo.
Over the last 20 years, the business has nearly tripled its revenue through portfolio diversification and global expansion. Now, Granarolo generates €1.3 billion in annual revenue and has a presence in 76 countries worldwide, serving over 40 million consumers. The Group is the number one milk & dairy group and one of the top food & beverage players in Italy.
A new controlling model at work
To support worldwide growth with its wide and diversified portfolio of products, Granarolo decided to build a new international controlling model. The management team reviewed multiple software solutions in the search for an advanced solution that would help the company to create a Group Controlling Department linked with business controlling units, i.e., Sales, Production, Logistics, and Accounting. The new solution also had to deliver an integrated environment that was compliant with financial and business guidelines.
"We chose Board because it proved to be an excellent solution in processing large volumes of data - and I would like to assure you that we have a lot of data to manage -, in a short time and with high flexibility and integration with other systems used (including our SAP ERP)," recalls Mario. "With Board as a flexible and powerful platform, we could develop the flexible model we had in mind to support our global expansion and diversification."
The outcome of the project was a unified strategic, financial, tactical, and operational controlling process built within the Board platform, combined with an analytics application framework developed using the same solution and based on the same sets of data. The new solution ensures data reliability and reduces processing time across all the main departments of the Group.
"We now have a complex integrated planning application that extends over different levels of the Group, from the single customer and product to the subsidiary and Group levels and in between, covering multiple areas from sales planning to logistics, accounting, purchasing, and reporting. Sales target analysis is performed on a weekly basis and our business plan covers a three-year time horizon," explains Mario.
Board has supported Granarolo's global expansion significantly throughout various mergers and acquisitions, delivering both standardization and customization according to the needs of the different subsidiaries involved. Mario recalls:
"Since 2015 we have acquired or opened 12 new companies that we needed to make part of our financial processes. This meant over 10,000 new customers and 5,000 new products to manage. Today, the Board platform serves as a unique CPM integration layer allowing us to feed the data from as many sources as we need."
Transforming Sales Performance Management to support a complex sales structure: "The forecast is never too fresh"
Granarolo's Italian sales structure is very complex and marked by multiple goals, across a hierarchy comprising the sales management team, field managers, area managers, and key accounts. The company wanted to create a fast top-down and bottom-up sales plan fed by the sales force, who are also involved in the review of targets. After the initial budgeting phase, the strategic plan is defined by the sales management team through a top-down approach that sets the sales targets. There is then a forecasting phase, consisting of a review of the strategic plan according to the sales preview by the sales force. Finally, there is a feedback stage, which is a weekly review to ensure accurate monthly closing through a bottom-up approach. Mario continues:
"Thanks to Board, we now have a weekly closed-loop process covering sales target setting, review, and adjustments, supported by the sales forecast. In this way we can react quickly to competition regarding Prices and Promotions and provide meaningful data-driven information to optimize our supply chain process. Through Board, used by 200 sales professionals, we have gained seamless continuity between the three-year strategic plan and the annual budget."
Shortening the closing cycle from 20 days to five
With the new controlling model, Granarolo aimed to significantly reduce the length of the pre-closing and closing process, from the gathering of sales volumes for the closing month to the creation of intercompany and consolidated reports. The new application had to be able to collect the sales data from different sources, automatically calculate revenue and variable costs, set operating costs from budget or the previous year, and run a P&L summary with multiple levels of analysis.
"The user-friendly, flexible pre-closing and closing application built with Board allows us to make the financial results available within the first five days of the following month, whereas before the cycle lasted 20 days," says Mario. "Such a great improvement has been possible because – among the other things - Board combines financial and non-financial data within the same environment, based on workflows and process automation. The platform speeds up the execution phase, requiring just few hours to run the entire process."
The results that the finance team has achieved with Board appear even more impressive considering Granarolo's big data volumes, which include:
30,000,000 rows of accounting data per year
40,000,000 rows of sales data per year
1,000,000 invoices data per year
As Mario notes, "thanks to Board, the finance team spends 50% less time on daily activities and the Group has 30% less data points to manage, owing to the one single version of the truth approach of the platform."
Boosting Logistics and Distribution activities: "Every morning in every house"
For a dairy business like Granarolo, it is crucial to deliver daily goods as efficiently as possible to ensure the freshness of the products. As a company that moves 850,000 tons of over 2,000 SKUs every year, Granarolo designed its new distribution process to optimize costs and remove manual workload from the finance team, which was previously spent calculating logistics costs and managing inter-company transfers. Mario explains:
"After acquiring sales volume data through Board, we use the platform to calculate transportation volumes and refine the logistics routes accordingly. Then we calculate the variable costs, including delivery to customers, and finally we receive complete logistics costs and data on inter-company revenue. All of this means that Board provides us tangible benefits not only in terms of time reduction, but also in terms of a more effective supply chain."
Again, the capability of Board to combine different planning and analytics processes across multiple areas of the organization has been fundamental. In this case, Granarolo used Board to integrate sales and distribution processes within the new controlling environment, where users can calculate and create simulations and assess different business scenarios based on a predefined set of measures and analysis dimensions.
Optimization algorithms to find the shortest way from Production to Sales
Purchasing represents more than 50% of Granarolo's total supply chain costs. As a result, the new controlling model was designed to achieve the best target cost by optimizing milk distribution from production site to sale:
"One of the most important issues that we had to solve was to find the best way to manage a supply chain and goods as time-sensitive as ours. Milk is produced by our cows every day, and we needed to ensure that not even a liter had to be thrown away or downgraded," says Mario.
The new purchasing process has been redesigned within the Board platform to seamlessly connect sales with production, resulting in a time reduction of two weeks. Board generates sales forecasts and spotlights product volume requirements analyzed by geographic area, whilst intertwining that information with product availability defined by plant. Based on this data, an optimization algorithm assigns the raw material consumption to each plant. Thanks to Board's optimization algorithm, it has also been possible to minimize the internal transfer of raw materials because the control of product availability and each plant's consumption is more accurate. The consequence of these improvements is a positive impact on the production cost. Additionally, by leveraging the simulation capabilities of Board, Granarolo can use scenario analysis to scrutinize its production assets in greater detail.
One platform for Financial Consolidation and Control Tower Reporting
Granarolo's subsidiary structure is also complex, comprising more than 30 subsidiaries, 14 out of Italy, with a wide range of different ERP systems and related consolidated statements being used. As a result, the management team needed a solution that could enable the financial consolidation process to take place both in Local and IFRS Gaap, from the collection of data to the generation of consolidated reports. To address this need, Granarolo leverages the Board Financial Consolidation application that, at the same time, also works as a unified solution for all reporting purposes, being embedded in the same platform and using the native BI capabilities of the software.
"As our Group Reporting solution, Board is the control tower for our business. I would say that we have 'one Group and one Board', because with the same platform we can manage all the financial consolidation and reporting steps, from the financial statement loading, including the connection capabilities of Board to SAP models, through the automated intercompany eliminations and manual adjustments, to the consolidated reporting. With one platform we can automatically manage all the financial statements in an integrated way - balance sheet, cash flow, and profit & loss -, whilst evaluating our meaningful KPIs based on the same sets of data as the financial processes," comments Mario.
Forward-looking business plan
The planning and controlling model transformation, driven by Granarolo's management team using the Board solution, also involves the strategic layer of their three-year business plan:
"This layer is where the business goals are defined, and they need to be both realistic and ambitious. This process needs to connect various pieces of our financial planning picture. It also needs to ensure our regulatory compliance," explains Mario.
To achieve these results with the Board platform, Granarolo built an integrated planning model that covers business profitability, financial planning, and reconciliation of the business and accounting views in a multi-year plan. Furthermore, the IAS and IFRS standard models have been embedded in the process to ensure regulatory compliance and financial sustainability.
"Thanks to Board, we can now create a robust financial plan through simulations and projections. We can perform a long-range global reporting process, comprised of quarterly cash-in and account receivables projections based on days sales outstanding, as well as quarterly cash-out and account payables projections based on days payable outstanding. We are also able to define both material and immaterial investments, creating a Capex plan, including a depreciation plan," Mario concludes.