Press Release
Board wins Gold at the Info-Tech Live Awards in Las Vegas
Tuesday, 13 November 2018 - Chiasso, Switzerland and Boston, US
Board International is a 2018 Software Reviews Data Quadrant Winner for Business Intelligence.
Board International has been named a Gold Medalist for Business Intelligence at the 2018 Software Reviews Data Quadrant awards.
Taking place during the Info-Tech Live event in Las Vegas, the ceremony takes place annually and recognizes software vendors who have been identified as leaders in their field.
Board International received a Gold award, having been named a 2018 Software Reviews Business Intelligence Data Quadrant Winner for its all-in-one decision-making platform, Board. Positioning within the Quadrant is determined based on a combination of end-user scores for vendor experience, capabilities, user satisfaction, and product features, for which Board received an exceptionally high score.
" Board combines analysis, simulation, and planning to make organizational decision-making easier, more accurate, and more efficient. To receive an award which is not only based on these capabilities but also on user reviews tells us that we're providing a solution which our customers truly value " commented Giovanni Grossi, CEO of Board International.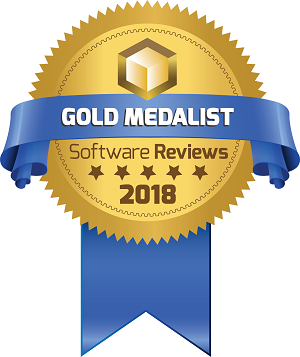 About Data Quadrant Awards and Software Reports:
Software Reviews Data Quadrant Awards are awarded annually to recognize outstanding vendors in the technology marketplace as evaluated by their users. Top vendors in a software category are eligible to receive Data Quadrant Gold Medals, provided their scores meet the threshold for sufficiently high user satisfaction across four areas of evaluation: vendor capabilities, product features, likeliness to recommend and vendor experience. Full vendor evaluations are available in our in-depth software evaluation reports.
About Info-Tech Research Group and Software Reviews:
Software Reviews is a division of Info-Tech Research Group Inc., a world-class IT research and advisory firm established in 1997. Having worked in the vendor space for two decades, Software Reviews is a leading source of expertise and insight into the enterprise software landscape and client-vendor relationships.
By collecting real data from IT and business professionals, Software Reviews' methodology produces the most detailed and authentic insights into the experience of evaluating and purchasing enterprise software.
About Board:
Board is the #1 decision-making platform. Founded in 1994 and Headquartered in Chiasso, Switzerland, and Boston, MA, Board International has enabled more than 3000 companies worldwide to effectively deploy Business Intelligence, Corporate Performance Management and Predictive Analytics applications on a single platform. The Board platform allows companies to achieve a single, accurate and complete view of business information and full control of performance across the entire organization. Thanks to Board, global enterprises such as Coca-Cola, DHL, KPMG, Puma, Siemens, Toyota and ZF Group have deployed end-to-end decision-making applications in a fraction of the time and cost associated with traditional solutions.