Sales
Drive visibility on the execution side of sales and marketing
Gain a deeper understanding of your customers with CRM integration that creates complete transparency
Use Board's Intelligent Planning Platform to enhance your sales performance management effectiveness by seamlessly integrating the information coming from your corporate CRM and other legacy systems within your sales monitoring, planning, and forecasting process.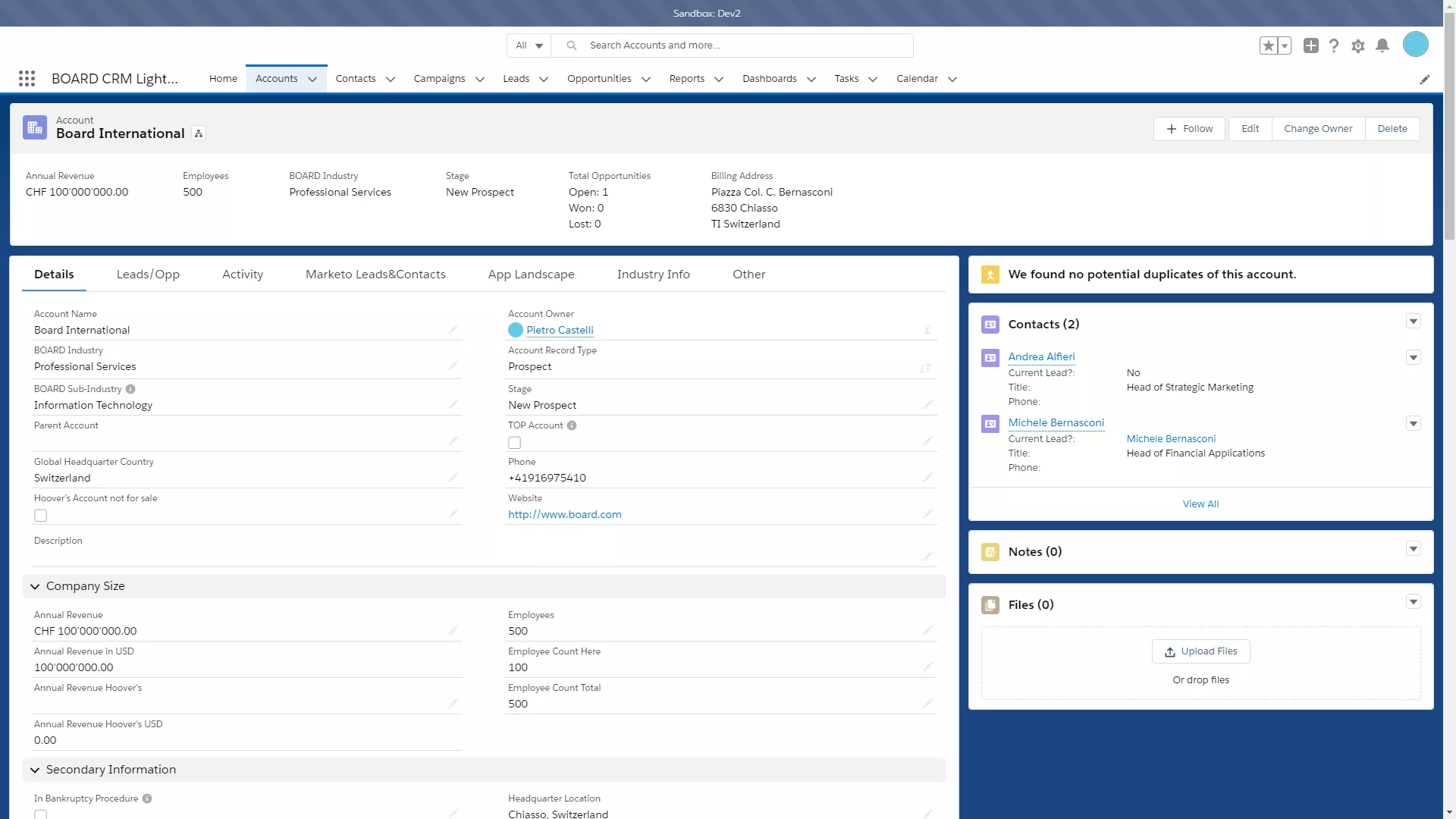 Easily integrate CRM data into the Sales Performance Management process
Take advantage of CRM integration to increase visibility of the lead journey, customer behavior, and customer sales history.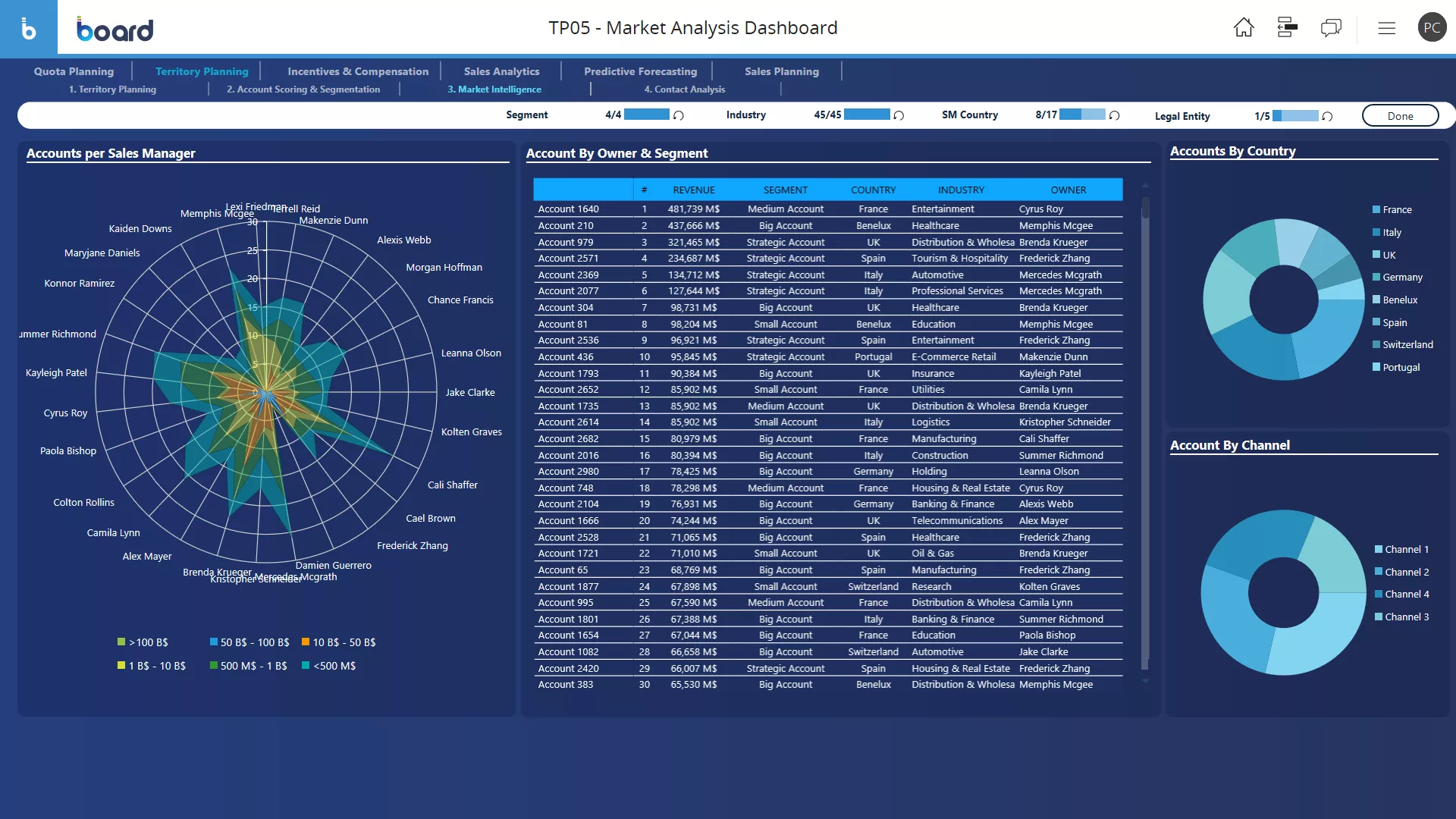 Use historical sales insights to enhance future plans and analyses

Save a historical version of your data to conduct in-depth analysis on the evolution of your pipeline, forecasts, and commit across different time periods. Use those historical perspectives to benchmark past forecasts with achieved results, improving future predictions and offering full transparency on the quality of your predictions

Foster sales planning efficacy

Take advantage of Board's integration with operational CRM and SFA systems to acknowledge marketing and sales funnel information and retrieve detailed data relative to marketing and sales qualified leads

Build in-depth customer profiles to better understand your market

Exploit integration with CRM analytics to collect all stored information relative to customers in terms of personal attributes, business attributes, needs, preferences, and behavior, enhancing sales performance management effectiveness
Use historical sales insights to enhance future plans

Integration with SFA systems highlights the sales history for each customer, fostering sales planning efficacy

Merge CRM data with information from other systems

Bring together data from disparate systems — such as ERP, Supply Chain, HR, or other legacy applications — to build a unified view of your customers and increase the efficiency of your sales process

Take advantage of bi-directional CRM integration

Don't limit your CRM integration to data: use Board's native mash-up and drill-through capability to seamlessly navigate from sales analysis and planning insight down to CRM objects (Accounts, Leads, Opps), easily moving from a high level sales perspective down to the lowest operational detail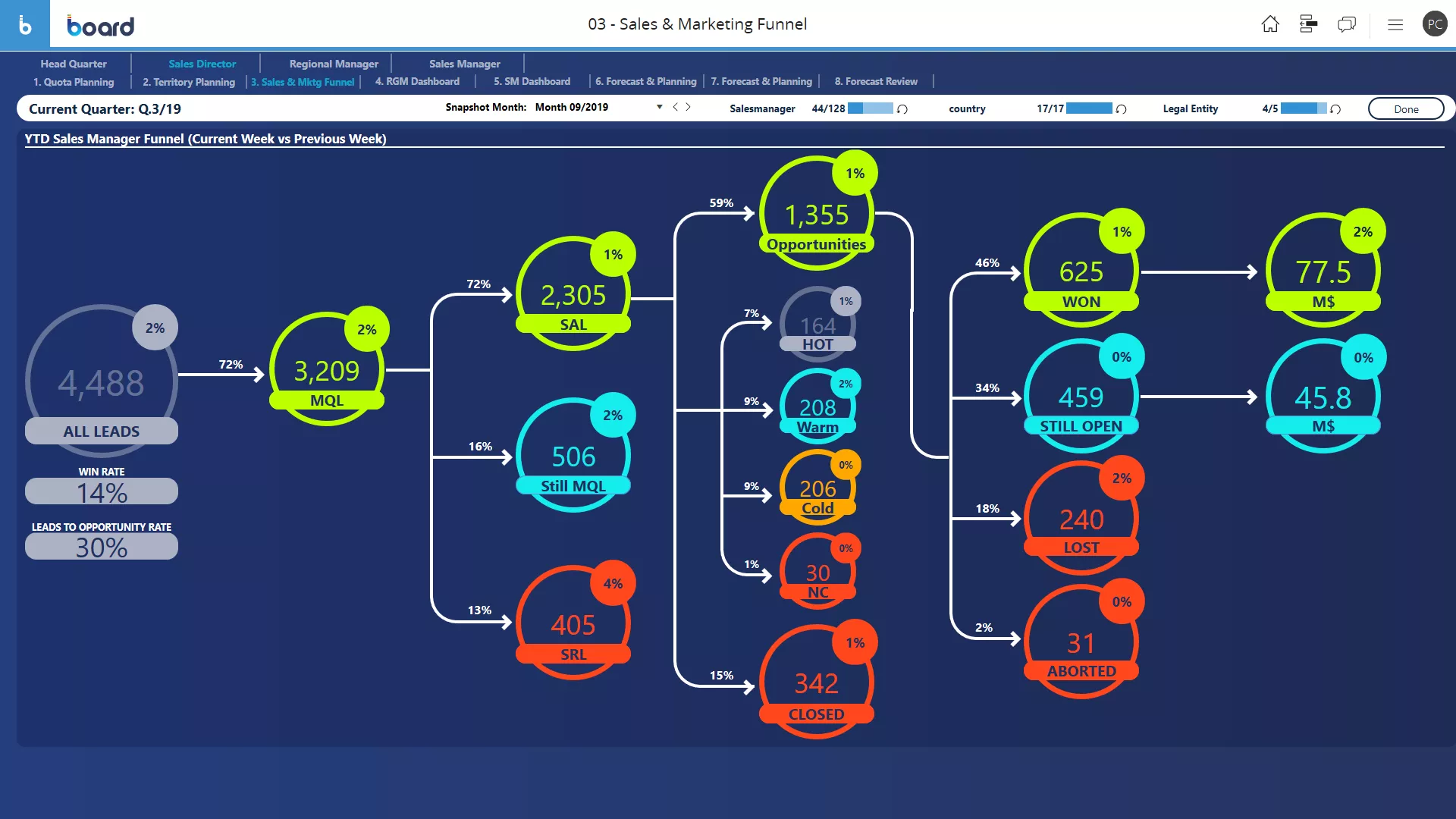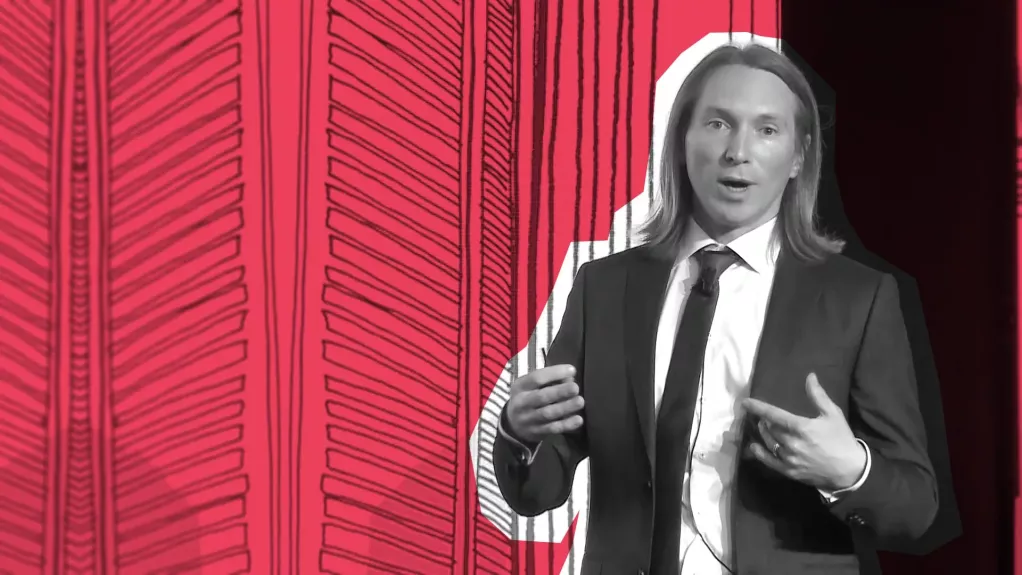 Automation of the finance function
To produce more accurate sales, marketing, and service forecasts, Laerdal uses Board to integrate Salesforce CRM data with other data sources from across the organization.
Explore more of Board's sales performance management capabilities