Press Release
Jessica Venturini recognized as one of the Top 50 Women Leaders in SaaS 2019
Sunday, 02 June 2019 - Chiasso, Switzerland and Boston, US
The Chief Revenue Officer of Board International achieved 16th place out of all awardees
Jessica Venturini, Chief Revenue Officer at decision-making platform vendor Board International, has been recognized by The Software Report as one of the Top 50 Women Leaders in SaaS 2019 for her contribution to the industry.
The annual publication celebrates some of the most accomplished women in SaaS, based on analysis of their character, accomplishments, and the positive impact they have had on their organization. Jessica, who joined Board International 11 years ago as a Business Development Director, has taken on increased responsibility during her time with the company, holding several positions including Head of Global Alliances and General Manager Central Europe before moving into her current role.
Bringing experience from time spent at Yahoo! and Siemens, Jessica now looks after strategy, performance, and revenue alignment in Board International's EMENA region, at a time when the business continues to experience significant growth of its all-in-one decision-making platform. The Board solution, which unifies business intelligence, integrated business planning, and advanced analytics, is now used by more than 3,000 organizations worldwide to improve strategic, financial, and operational decisions.
"I am delighted that Jessica's contribution to Board, and the SaaS industry, has been officially recognized. Her hard work, determination, and leadership are invaluable to the company and at the same time inspire those around her to achieve great things," comments Giovanni Grossi, CEO and Co-Founder of Board International.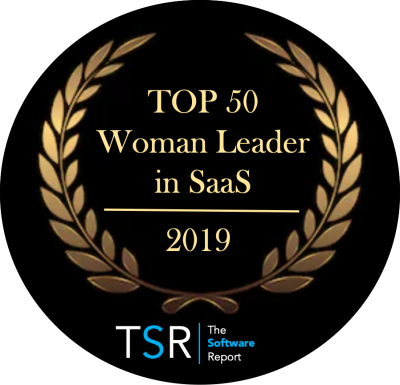 About Board:
Board is the #1 decision-making platform. Founded in 1994, Board enables people to have a transformative impact on their business, helping them to intuitively play and create with data in a flexible, all-in-one decision-making platform. By unifying Business Intelligence, Corporate Performance Management, and Predictive Analytics, the Board platform allows companies to produce a single, accurate, and complete view of business information, gain actionable insights, and achieve full control of performance across the entire organization. Thanks to Board, global enterprises such as Coca-Cola, Ricoh, KPMG, Puma, Siemens, and ZF Group have deployed end-to end decision-making applications at a fraction of the time and cost associated with traditional solutions. www.board.com