Sales Budgeting & Planning at Rummo
Planning sales through an end-to-end process led by finance and sales managers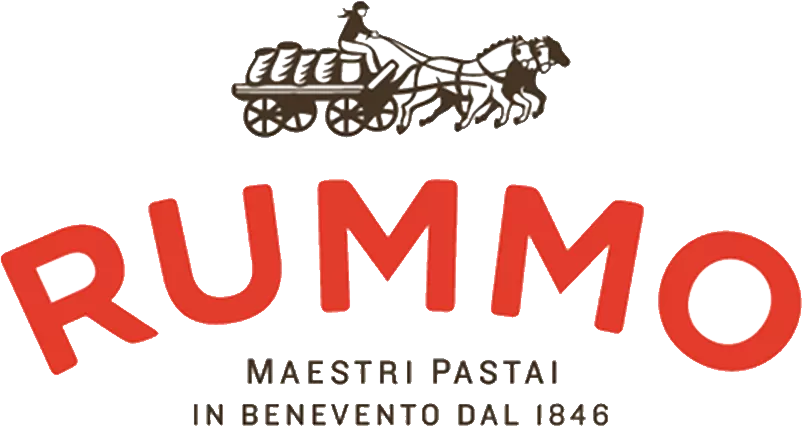 With a long-standing commitment to being Italy's finest pasta-makers, the Rummo Group recently decided to extend its use of the Board Intelligent Planning Platform. With the financial closing process already led by Board, the group has further incorporated new processes relating to budgeting, planning, and sales forecasting. The new venture includes analysis and planning of assortments, costs, and promotions and the management of various business scenarios. This planning & analytics environment actively involves all the organization's key players, including the sales force, purchasing department, logistics & distribution, marketing, HR, and management control. Using the Board smart planning capabilities, Rummo has obtained a strategic, consolidated view of its financials and the ability to generate reports and analyses to meet the needs of all entities within the group.
Read the full case study
Industry: Food & Beverage

Department: Finance, HR, Marketing, Sales, Supply chain

Production capacity: 75k tonnes per year

Export: 35%

Automated Warehouse: 33,000 pallet positions

Employees: 200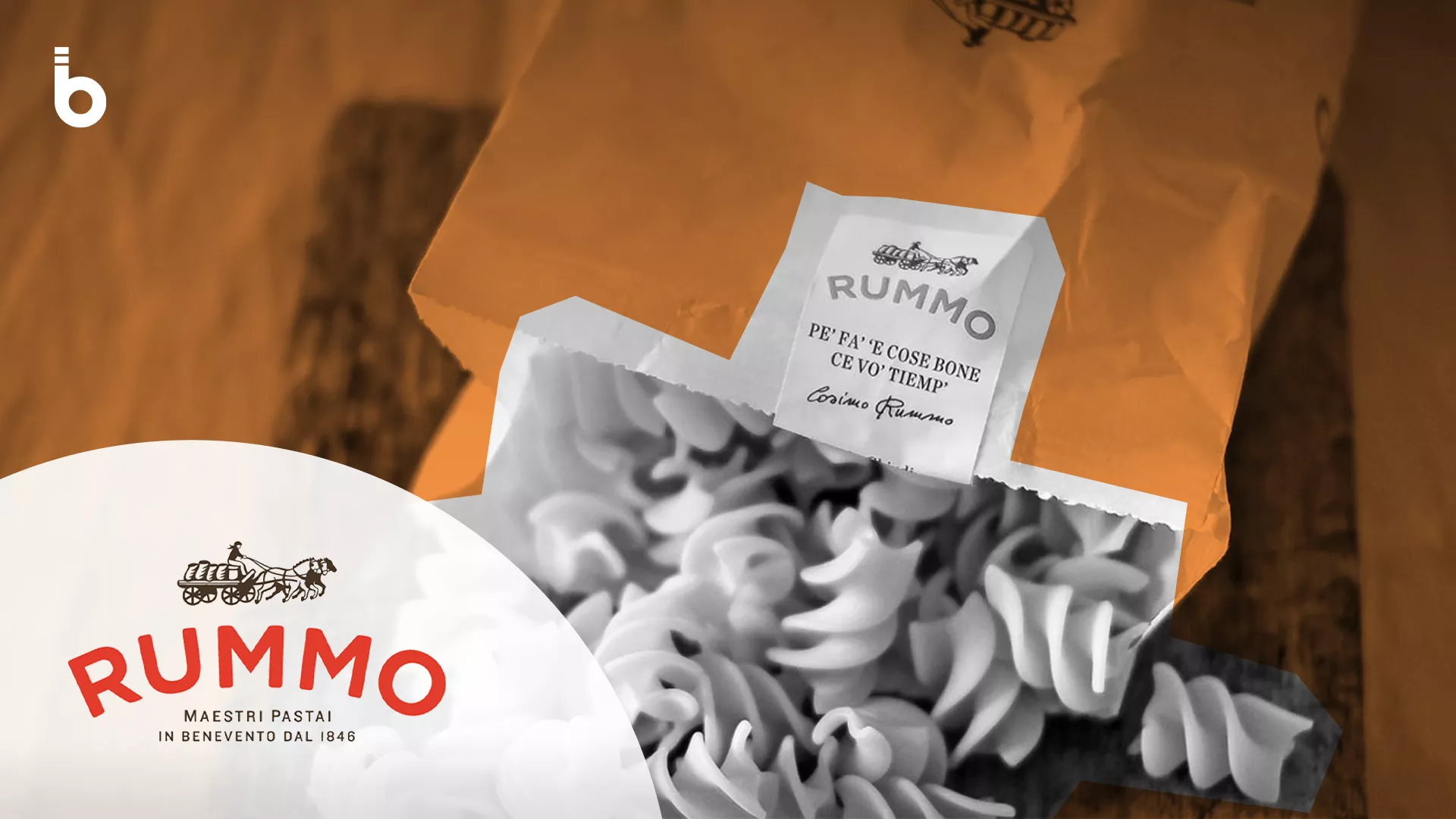 Pastificio Rummo started their history in 1846 in Benevento when Antonio Rummo took up the art of wheat milling before progressing swiftly into pasta production.
Now in its sixth generation, the Rummo family is still committed to producing superior-quality pasta. With passion and dedication, the Rummos have perfected and patented an exclusive method known as Lenta Lavorazione® ("slow processing").
In 2013, the company decided to revolutionize its traditional production strategy, which is focused on private labels to promote the Rummo brand based on the Lenta Lavorazione® method. The company decided to improve all production, distribution, logistics, and sales functions to establish its standing at an international level:
From our starting point as a regional business, we have expanded throughout Italy to become one of the leading players in the premium segment, explains Claudia Nicora, Financial Controller at Rummo. "We have stepped up our exports a lot too, and now reach 62 countries worldwide, the most important of which are France (where we rank second in the sector nationally, and first in terms of supermarkets in the Paris region), and Switzerland, where we rank second, after Garofalo. Rummo emerged as Italy's favorite premium pasta brand in 2020.
The Group is made up of four companies: Rummo S.p.A., Pasta Castiglioni S.r.l. – a wholly-owned subsidiary of Rummo – and two foreign subsidiaries, one in France and one in the US. Despite this multi-faceted structure, the group decided to implement an Intelligent Planning platform that would provide an all-round view and significant insights into business performance. It will, by doing this, go beyond the accountancy-based understanding it had with the information at its disposal. Rummo's Office of Finance proved a forward-looking, early adopter of a concept commonly seen in successful organizations, where finance professionals play a more active role in business decision-making. Acting as fully-fledged business partners, with a strategic role in achieving business objectives, the Office of Finance transforms into an essential department for the organization rather than accountants with a primarily record-keeping administrative role.
In fact, explains Claudia Nicora, we approach our organization as if it were a single entity that sells to third parties. That way, we can analyze and assess what our profits are at a global level. Board gives us a "managerial" vision of the group's financials, which we then share with the organization.
Italian excellence in the food industry starts with planning
Management control fulfills its strategic role entirely by opening the analysis and planning phases to the organization's other departments, involving the various managers in an end-to-end decision-making process. As a result, Rummo decided not to centralize all sales budgeting activities in the hands of the management control team but to delegate a substantial part of the planning to various managers in the sales force. However, the sales force has a complex organization chart, both in Italy and abroad, involving direct employees and agents reporting to them. Claudia Nicora explains,
The two main players in our sales planning process are management control and sales. This means that the stakeholders in the sales area feel a keen sense of responsibility for the quality and integrity of the data they provide to controllers and management. It also means that we have complete visibility of how sales data not of a strictly economic-financial nature (e.g. volumes) impacts our bottom line.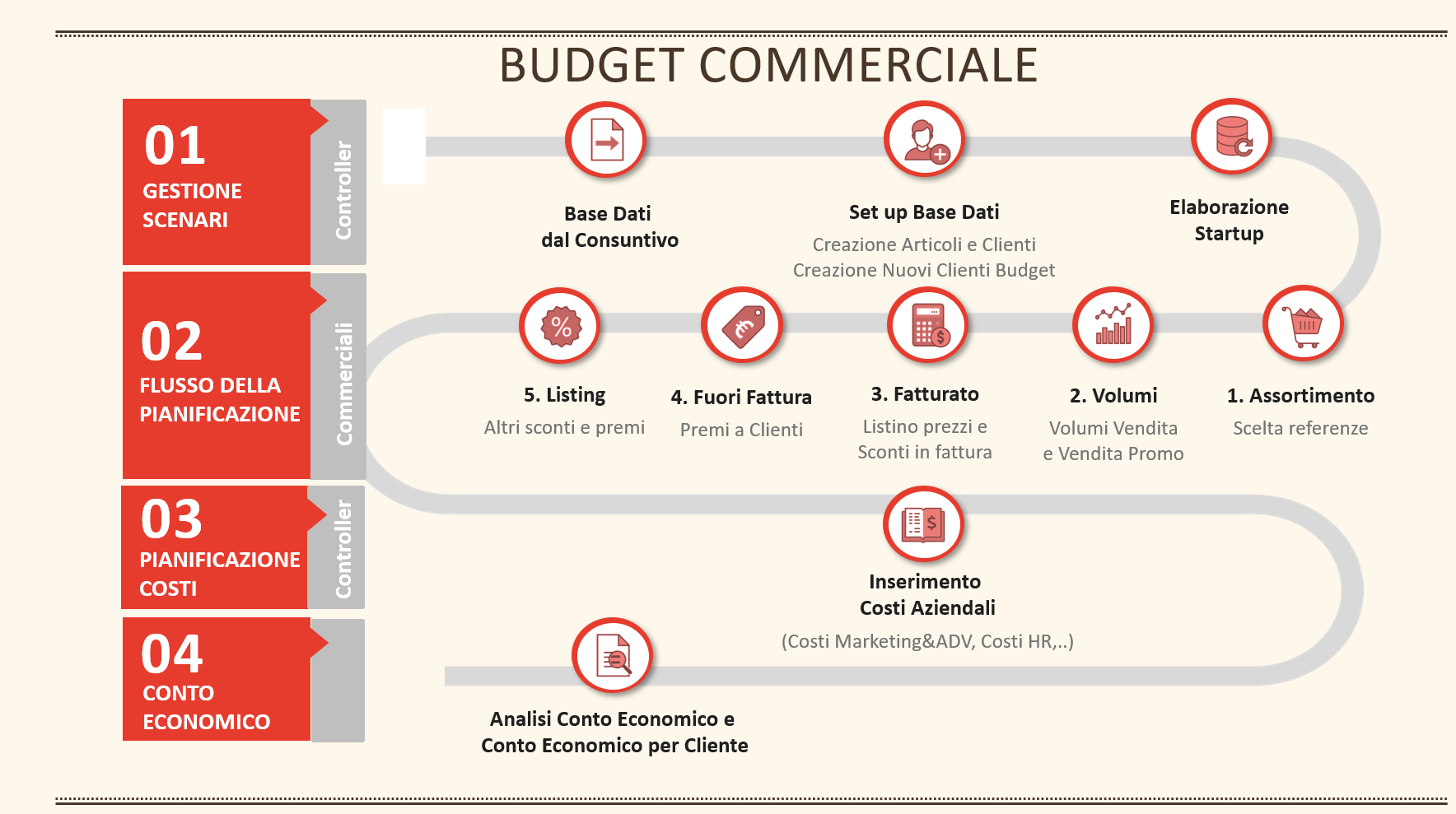 To produce the sales budget, the heads of management control at Rummo use the definitive data history as a starting point to build a range of business scenarios, making full use of Board's platform features from the outset:
When building our sales budgeting process, we had a head start because we had already implemented Board software for the financial closing part," explains Claudia Nicora. "This means we not only have a comprehensive information baseline for financial data analysis and reporting (e.g. budget vs. actual) up to the contribution margin, but it also means we can allocate certain values to specific months and specific items defined at a higher level in the budgeting process.
The sales budget scenario covers 12 months or modulates to generate forecasts. In other words, an account is taken of completed ("closed") months and the remaining "open" months to be planned. The budget is then revisable based on actual data from the "closed" months. The Rummo Group opted to do planning at customer and item level, but, as Claudia Nicora points out, the Board platform has all the necessary flexibility to plan at any other level:
The sales managers usually enter data at product line level (e.g. traditional pasta, wholegrain pasta, sauces, etc.), rather than single item level, saving time and keeping the focus on strictly commercial activities. Once they have entered this data, the Board platform automatically assigns values to items on the underlying levels, according to allocation criteria calculated on definitive data. Board's flexibility also enables us to choose a different approach to planning, depending on whether it relates to major supermarket chains, which we plan by the customer, or other sectors such as wholesalers, which we plan by sales channel.
Once the planning level is defined, new items and customers not listed in the database can be added. This way, if a new product is due to be launched on the market, such as a new sauce, Rummo's controllers will agree with marketing about adding it to the budget. This means stakeholders from sales & marketing are also involved in the sales planning process, which is a big plus because they are best placed to know the sales potential of a new item.
If you change the packaging or trade name of a product, you can still treat it as a new item in Board. The advantage of this is that you can associate the new item with the previous one and not lose historical volumes and comparisons with the other historical information, adds Claudia Nicora.
Similar features on the customer side can be activated to manage new customers in the budgeting phase or to exclude previous ones if no sales volumes are associated with that customer in the planning scenario.
But that's not all," notes Nicora. "If you want to add a new customer to your budget and you don't have all the essential information for that customer yet (e.g. the business name of a customer in Japan), you can create a generic new customer directly in the Board model and allocate the corresponding volumes and sales to it.
Once these elements have been defined and the sales budget scenarios have been created and assessed, the next step in the planning cycle is handled by sales reps who have access to a simple, intuitive, dedicated workflow in Board. Here they determine the assortment for each customer based on historical data of products and the volumes purchased by each. According to their forecasts, the reps also add new items or product lines and remove specific items from the assortment.
Once the assortment is completed," continues Nicora, "the sales reps begin planning the volumes by product line (e.g. gnocchi, wholegrain pasta, traditional pasta, and so on). The lines are based on what the sales department determines as the correct percentage for products sold as promotions for the whole planning period. Although the previously logged promotion is usually confirmed, Board also provides the option to modify these details according to any promotional peaks expected during the year.
Volume planning is followed by revenue planning also by product line. Board lets you enter the price list by individual customer or product line (from Gross to Net) and set a discount that will automatically apply to all volumes designated as promotional volumes by the sales department. Nicora adds:
Board enables sales to manage non-billing aspects such as contractual matters, fixed bonuses, flyers, co-marketing activities, preferential exposure, and fixed sell-out figures. These are all then plannable at total customer level or even at individual product line level.
Another essential aspect planned by sales staff is the listing, a substantial part of the budget dedicated to listing bonuses activated when new items are added to a customer's portfolio within the assortment.
Primary responsibility for the sales planning process goes back to management control. Once the sales force has completed its workflow, the Net is generated to be later analyzed at a single customer level or single product line level. It is then compared with respective historical status. The controllers now take care of cost planning by valuing all the relevant business costs and involving the various company functions – from the HR Manager to the Purchasing Manager – who provide the cost components:
For the cost of goods sold, we decided to "explode" the bills of materials on each item to obtain a visual representation, which includes a valuation across all components of the bills of materials. For example, the purchasing department tells us the cost of the raw materials, such as semolina. It gives us an overview of the cost of packaging, such as cardboard, so that – if it goes up or down – we can use Board to automatically manage the percentage change for all the costs whose parts include that particular type of semolina or cardboard.
The Rummo Group also uses cost-planning features on Board for costs in marketing, advertising, or HR, as well as variable costs (i.e. costs that depend on sales volumes). Board allocates fixed costs, such as staff costs, to customers or products based on key drivers that primarily relate to sales volumes or revenues.
Once Board has processed these costs and allocated them at line/product level, we get an income statement which we can drill-down to the individual customer or product line that interests us," explains Nicora. "The flexibility of Board's reporting on the income statement enables us to prepare the reports we need. For example, a report with contribution margins for all our customers.
A single software recipe for multiple flavors of planning
Rummo Group's use of Board for sales planning and analysis has yielded many significant benefits, not just for the finance and sales areas – the leading players in sales budgeting – but also for other departments. A structured process is established, built jointly with all the company functions from purchasing to logistics, and marketing to HR.
Switching from Excel spreadsheets to Board has been very useful. It helps us get the various budget stakeholders involved and enables them to provide controllers and the sales department with significant input. It also informs us of forecasted spending for each planning scenario. All of this is regulated by deadlines monitored in the workflow built with Board, making them easier to adhere to, observes Nicora.
Another impressive advantage of Board is the platform's ability to generate a long-term view of company performance, thanks to its combination of planning, analysis, and scenario modeling.
Nicora adds,
The new approach we have adopted with Board helps us understand the impact of fluctuations in the costs of specific raw materials or the impact of specific marketing investments, along with a lot of other financial and non-financial information. This enables us to identify the best action to take to keep up the company's profitability.
Rummo makes full use of Board's Intelligent Planning platform for other purposes too. These include managing a range of budget or forecast scenarios in a way that ensures comparability and managing and making effective use of data to create detailed reports and analyses with various levels of depth and granularity.
Our annual business reviews are much easier and more streamlined; now we can make comparisons with previous planning scenarios. We start from existing scenarios and modify them according to current needs," adds Nicora. "On top of this, heads of management control monitor the flow and input of data from the sales force to monitor data quality. This gives them more control over potential errors.
Rummo's Board-based innovation journey does not stop there. In subsequent implementation phases, financial planning and cash flow planning are integrated with the sales budgeting process.
We want to set up a top-down monthly collation function, managed mainly by the sales managers. This new feature will provide a preparatory step for financial planning and cash flow planning, explains Claudia Nicora.
This monthly collation system also improves the comparisons between the monthly income statement and the monthly budget to enable short-term performance monitoring concerning annual business objectives.
Additionally, Rummo's management has decided that Board is the best solution for producing budgets with a more accountancy-biased focus, given the platform's outstanding adaptability to the specific needs of individual entities.
Although it is beneficial to consolidate our legal entities into a Single Version of the Truth, encompassing all the relevant group information, external stakeholders nonetheless ask us for budgets and reports by an individual legal entity. Board enables us to meet the needs of the group and the needs of each subsidiary alike.