Accelerated supply chain planning and purchasing simulation at Aurubis
The metals specialist can now make informed decisions through transparent supply chain processes with Board.

Aurubis is on a mission to become the most efficient and sustainable smelter network in the world. One critical key to achieving this goal is to increase supply chain transparency, integration, and speed—enabling the company to rapidly react to changing market conditions. The integration of data on the Board Intelligent Planning Platform empowers supply chain planners to create simulations and scenarios quickly and easily. They can then identify the best course of action and make informed decisions to increase resilience. Check out the full story below.
Read the full case study
Industry: Metals

Department: Supply chain

Employees: 7,200

Turnover : €16.3 B

Locations: in 20 countries on 3 continents
In partnership with: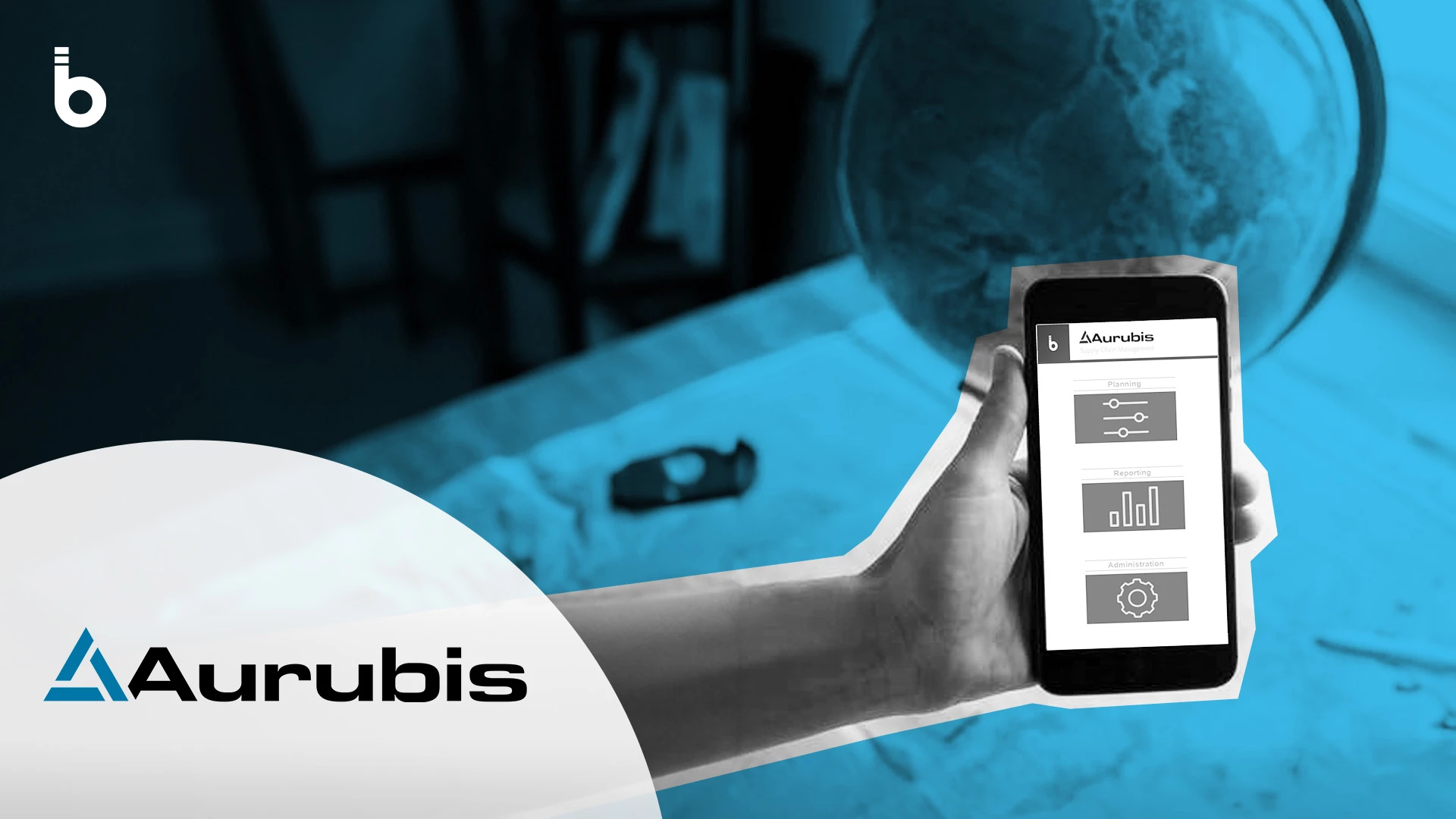 Aurubis AG is a leading global supplier of non-ferrous metals and one of the world's largest copper recyclers. The materials it sources are critical for future technologies, as they are needed for key components in smart, connected products. Across renewable energies, e-mobility, digitalization, and urbanization, the demand for these metals will continue to rise.
Challenge: Integration of data for efficient supply chain planning
Supply chain management is a decisive success factor in the smelting of metals. Yet, "manual, slow, error-prone, not integrated, and Excel-heavy!" is how Nick Materzok, Program Manager at Aurubis AG, described the company's historical supply chain planning approach, prior to a transformational planning project with Board.
"Our goal is to become the most efficient and sustainable smelter network in the world. With over 30 mining partners in the metal concentrate business, efficient purchasing and operations planning is a key factor in achieving our ambitious goal," explained Nick Materzok.
There are 24 elements and 50 different material qualities that have a pivotal influence on production and must be considered carefully by purchasing. The raw materials come from across the globe. Disruptions in available quantities as well as changes in the quality of the material quickly affect production.
"Our scenario planning was very inefficient. What happens, for example, if there is a ship jam at the Panama Canal and deliveries arrive late? We first had to painstakingly compile the necessary data for the scenario, which takes a lot of time. In addition, we were very limited in terms of what we could simulate and how we could create scenarios," said Materzok.
At the beginning of 2020, Aurubis decided to migrate and standardize its supply chain planning processes as part of an Aurubis Planning System (APS) program. The goal was to increase transparency of planning with a single point of truth. The company also wanted to integrate all planning modules on one platform to enable quick, well-informed decision-making through ad hoc, cross-functional analyses.
"Since our planning modules are very complex and diverse, yet all somehow intertwined, we needed a modern planning solution with a high degree of flexibility, into which we could also easily integrate third-party engines," Materzok explained.
Solution: Simulation and scenario building based on comprehensive data
Aurubis held a series of discussions with software suppliers and invited four to present a demo. Staff were then challenged to evaluate the proof-of-concepts presented. In the end, Board, and its implementation partner, celver AG, prevailed over industry specialists. Materzok shared:
"We had a good feeling about Board and celver right from the start, partly because they acted as partners at eye level. The good cooperation was then confirmed in the project. Things do not always go smoothly, but by sharing the goal of creating something good, you manage to find solutions!"
The usability of the Board platform also impressed the panel. "With Board, we can flexibly design screens in a user-friendly way. This creates acceptance among users and helps with project success," said Sebastian Jakob, Head of Business Unit CMP at Board's partner celver AG.
The joint implementation team set up the Board Intelligent Planning Platform, which integrates multiple aspects of supply chain planning and purchasing simulation in one place.
"We opted for an agile and incremental approach, moving away from rigid specifications to user stories," said Materzok. "Together with a clear focus on the product vision, this helps to drive the projects in a targeted way. We can learn from the first projects and benefit from the insights in the later phases. When it comes to data connection, for example, there are a lot of synergies that can be exploited if you take a coordinated approach."
The first phase focused on purchasing and production planning in the scrap & blister material cluster. Goals were to reduce error-prone manual input processes and increase forecast accuracy using scenario analyses in procurement planning. Board is now used operationally to issue purchasing, transfer, and consumption mandates for the material cluster.
In another purchasing simulation project, where the focus is set on metal concentrates, the company sought to accelerate processes so it can respond more quickly to the market. The goal was to respond to requests from suppliers for purchasing materials within 24 hours. In this context, the new Board SCM platform will help to match not only the quantity but also the quality of the purchased raw materials with the long-term production program.
In practice, this means that data for the delivery forecast is automatically sourced and prepared for the planner in Board. A user can see which quantity and quality of concentrate materials are planned. Then, in a personal Board view, they can run through various scenarios: What happens if a ship does not arrive or is delayed due to problems on international shipping routes? Planners can change the relevant parameters, and the system calculates what effect this will have on inventory capacities. Do they remain in the green zone between the min and max limits—or is the purchasing agent compelled to act?
"The system does not only take into account possible quantity deviations. If a delivery fails to arrive and the purchasing agent has to obtain the material from another mine, the quality of the material changes. This has an impact on our production process. These effects can also be simulated so that the purchasing agent can identify options for action in suitable time before problems arise in the production process. The shorter reaction time helps to prevent stock outs or production downtime," explained Materzok.
The various scenarios and simulations can be saved in the Scenario Manager. From there, the purchasing agent can quickly and easily compare the current situation to various potential future scenarios. They can then react accordingly, helping bolster supply chain resilience.
Another focus within the APS is on Sales & Operations Planning (S&OP). This module, which has over 70 users, is all about optimizing demand planning to supply customers. "We map the planning perspective in Board," explained Materzok. "We create a forecast for customer demand. This planning forecast is then translated into the necessary production figures. Here, too, the day-to-day actuality ensures that we can react quickly."
"In the next phase, we implemented several parallel projects on the Board platform. One of them is the forecast for inventory management. Board provides transparency into the process where products and elements of pre-production are currently located. This is then used for the stock forecast. For S&OP we have integrated an external AI module based on R to support the manual forecast. The module provides us with a statistical forecast that is getting better and better through machine learning," explained Materzok.
Customer benefits: Fast and informed decisions
Concentrate planning is extremely important for Aurubis' core metal smelting business. Board tracks when each individual ship arrives, with which concentrates, in which composition, and quality. This is highly complex for the various elements and is observed in various scenarios in Board. All the preparation is done in Board, where the data is processed. This is then passed on to the operational systems so that the operational planning for the furnaces can take place.
"We had set ourselves three important goals at the beginning of the APS project: transparency, integration, and speed. We have come much closer to these goals with the introduction of Board," said Materzok with satisfaction.
Creating a single, integrated process with Board allowed Aurubis to implement tactical supply chain planning across the entire Aurubis Group. All involved parties now have access to the same, secured data according to their respective rights. Dependencies became clear and collaboration has improved, helping optimize tactical planning processes.
Transparency in supply chain management processes improved workflows and created clarity on how well the supply of the production processes is guaranteed. Purchasing managers receive important signals so that they may intervene in suitable time to increase the resilience of the supply chain.
"In inventory planning, we now have transparency on a daily basis across all products, as we always see the current movement data. And with the planning data in the forecast, we can reliably look into the future to see when new raw materials and preliminary products will be available. We can control our inventory much better," explained Materzok.
As a result, Aurubis has reduced inventories, which in turn has had a positive impact on liquidity and consolidated earnings.
"Fast does not always automatically mean good," said Materzok. "But with Board, we've managed to speed up planning while improving the quality of decisions because we now have access to sound data. The ability to simulate different scenarios also helps us to check the impact of each option in advance."
Additional use cases for the Board platform are expected in the coming months. Financial planning is not the only topic on the agenda; sustainability is increasingly becoming important at Aurubis. "I can well imagine that we will also implement ESG reporting via the Board Platform," concluded Materzok.