Sales and Business Performance Monitoring at BASF
Sales & Operations Planning, Price Forecasting, and Customer Profitability Management at BASF Agro
Increasing access to information and driving business performance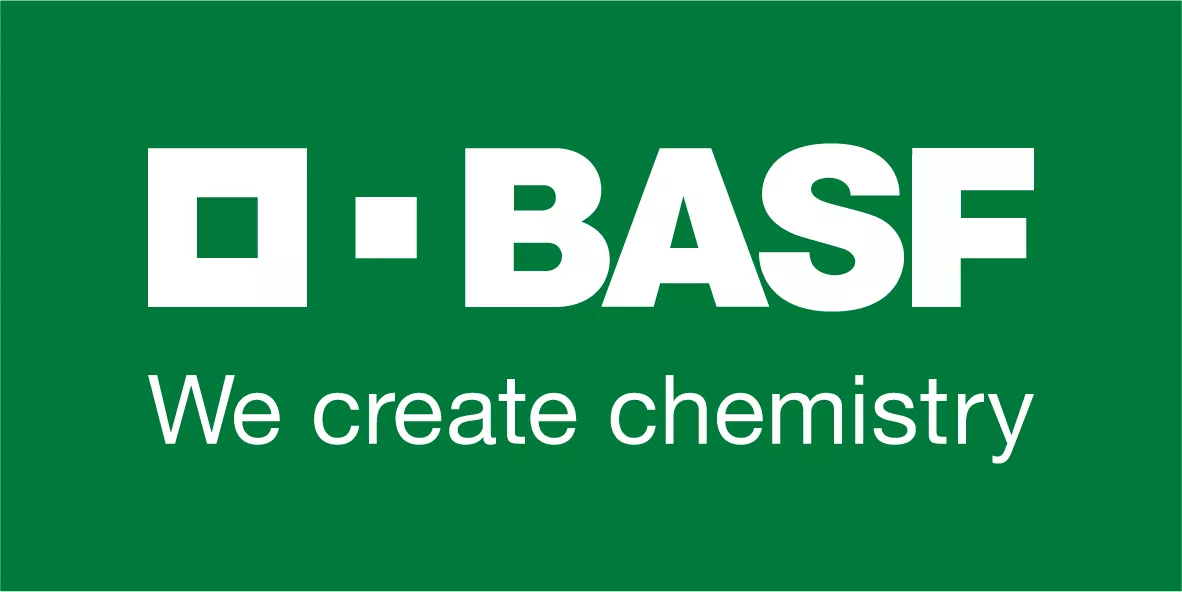 Trading in the highly complex agrochemical market, BASF embarked on a Management Intelligence project to increase access to information and transform planning and control processes. Using the Board Intelligent Planning Platform, the company has given managers a greater understanding of performance in a solution that adapts to evolving business processes and enables planning and forecasting data to be written back to source systems with ease.
Read the full case study
Industry: Chemicals

Department: Finance, Marketing, Sales, Supply chain

Employees: 122,000

Sales: €63 billion

Countries: 90+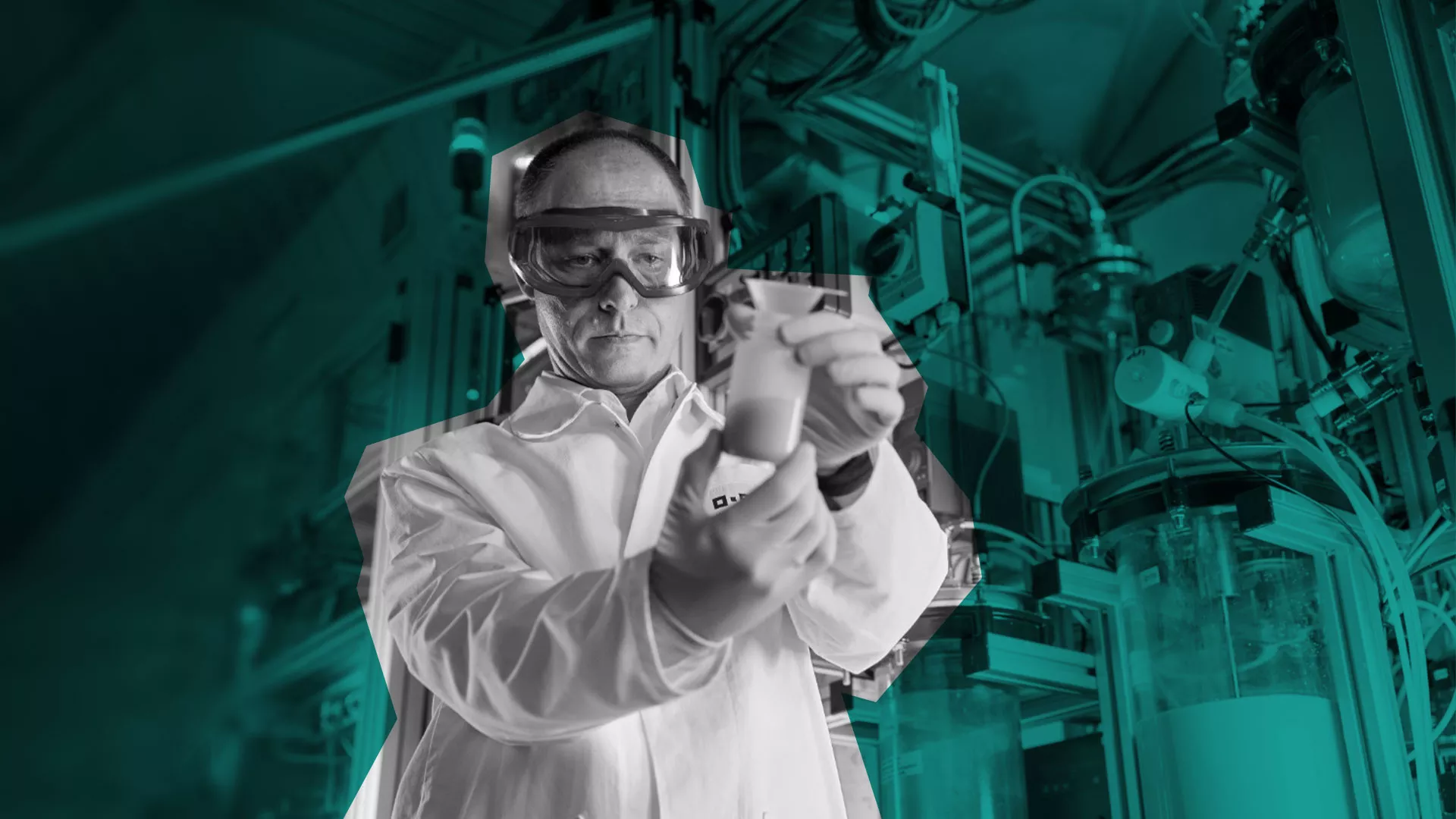 Founded in 1865, BASF is one of the world's leading chemicals companies. The group's mission is to harness the potential of chemistry to build a sustainable future, by combining economic success with environmental protection and social responsibility. The group covers almost every sector of industry and practically every country in the world with a portfolio ranging from basic chemicals to paints and pigments, nutritional ingredients, raw materials for personal care items, and crop protection products. BASF is listed on the Frankfurt Stock Exchange (BAS) and as American Depositary Receipts (BASFY) in the USA.
BASF Group profile
Operates in around 90 countries worldwide
Over 118,000 employees
11 divisions organized into 6 segments:

o Chemicals
o Materials
o Industrial solutions
o Surface Technologies
o Nutrition & care
o Agricultural solutions

54 business units (global and regional)
76 strategic product areas
Sales revenues of approximately €59 billion
The BASF Agricultural Solutions division, which focuses entirely on agrochemicals, supports farmers with innovative solutions to help them get the most out of every hectare of their land. To achieve these objectives, BASF Agricultural has made substantial investments in Research & Development (amounting to over €1.2 billion, even as early as 2001) at an international level, tailoring them to the specific needs of the Italian market and balancing today's economic needs with those of the future, while also balancing producers' needs with consumers' expectations.
As Michela Gazzola – Controller Manager of BASF's Agricultural Solutions division – points out:
"The group's chemicals are used in countless everyday objects, often without us realizing: from car paintwork to household and personal hygiene products, to garden products, packaging, etc. The agrochemicals division produces what could be called "medicines for plants" and – just like medicines for humans – these require approval and control."
The Board project
Corporate areas Board is typically used across:
Sales
Supply chain
Controlling
Customer service
Marketing
Region management
Country management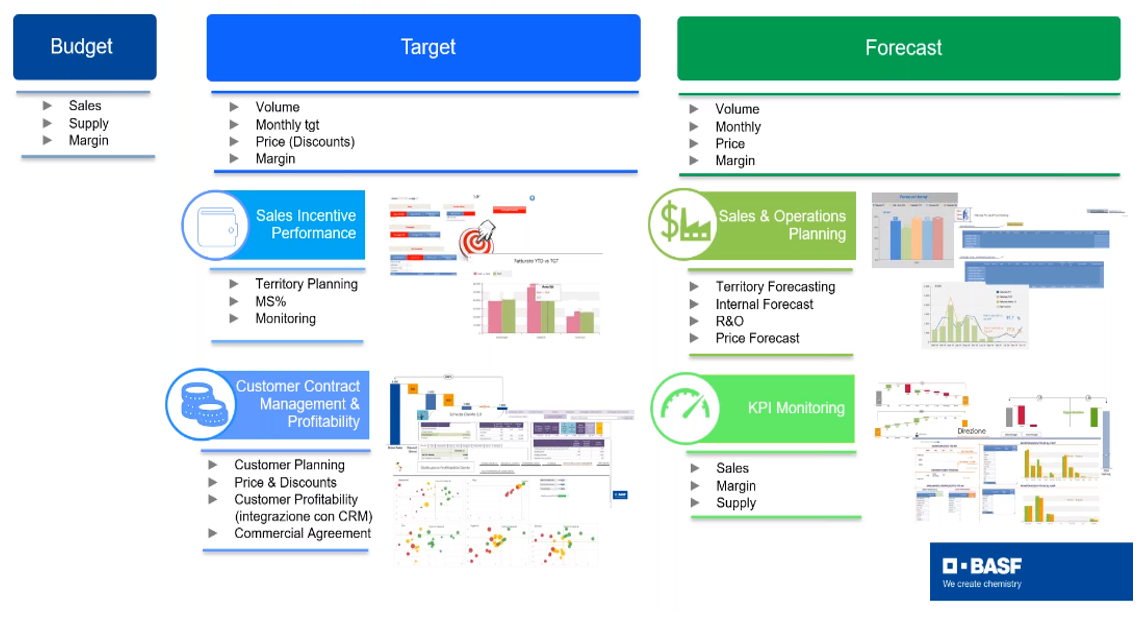 Application solutions:
Sales & Operations Planning
Sales budgeting
Territory forecasting
Sales targeting
Order management
Order and delivery tracking
Risk and opportunity
Sales incentive performance
European price management
Full commercial agreement and price management
Discount management
Sales policy management
Customer planning and profitability
Calculation and monitoring of profitability by customer
Cost forecasting
Profit and loss
Management intelligent system
Sales KPI monitoring
Monitoring sales margins
Monitoring KPIs relating to logistics and customer deliveries
Monitoring travel expenses
Financial reporting (revenues and credit)
Monitoring supply KPIs
Getting the complexities of planning and forecasting under control with the right tools
The agrochemical market in which BASF Agricultural Solutions operates is a highly complex, rapidly evolving segment. The structure of the business division, therefore, needs to be continually regenerated in order to meet an increasingly multifarious range of needs in good time. BASF Agricultural Solutions operates through a sales structure spread across the entire country and with a portfolio of about a thousand billing points. Planning, forecasting, and the processing of definitive figures are carried at the individual delivery points which, as you can imagine, are more numerous than the billing points. Different delivery points, covered by a single billing customer, can be located in different provinces a long way apart and are therefore managed by different sales executives. As a result, one billing point might be operationally shared by multiple sales executives (or even by multiple sales areas). This structural complexity is compounded by the fact that sales data is reclassified by channel, or type of sale, and on the basis of the characteristics of the individual item, as well as being paired up with the crops it treats.
So in both quantitative and qualitative terms, the situation to be managed is highly complex and involves a large number of profiles requiring access to information (Executives, Sales Account Managers, Area Managers, Crop Managers, Supply Chain, Controlling and Departments) in order to run the Agricultural Division effectively.
"To help find the best solution on the BI and performance management market to guide and govern our planning, forecasting, analysis, and reporting processes, we started by identifying a range of complexity indicators, on the basis of which to evaluate the software tools that might enable us to carry out our work more simply and with more agility," recalls Michela.
These complexity indicators – both quantitative and qualitative – were:
Number of items
Number of customers
Number of reports
Internal macro-processes
Compliance requirements
On the basis of these complexity indicators, the package BASF Agricultural Solutions was looking for had to meet a range of requirements. It had to be simple and flexible in terms of IT architecture and user interface; and it had to enable people to work autonomously, by building reports that would be easy to use across the entire organization and enable daily monitoring of KPIs against their target levels. As for planning, the solution the division was looking for had to make it possible to implement a budgeting and forecasting process that could be integrated with all of its other business management tools, such as ERP (SAP) and CRM, in accordance with internal compliance criteria. Lastly, the chosen platform had to emphasize and promote a "customer-centric" approach in the sales force, as Michela Gazzola explains:
"We were looking for a software platform that would streamline our business processes as much as possible, so as to minimize the time that our sales staff spent sitting in front of their PCs carrying out analyses, and maximizing the time they could spend looking after customers, listening to their needs and presenting our products."
After evaluating several BI and performance management solutions, BASF decided that Board was the best software to manage the complex workflows and structure of its Agricultural division. BASF particularly appreciated the powerful write-back capabilities, the platform's flexibility combined with the solidity of the database and data governance, the advanced security profile, and the stability and robustness of the architecture.
Another key consideration was that it enabled all "off-site" personnel to consult and enter data in the database quickly and directly using a remote connection via a company VPN (Virtual Private Network). Lastly, thanks to the advanced features of the database's "Data Reader" function, Board makes it possible to integrate data and information from different sources effectively, playing a strategic role alongside SAP, the company's ERP system.
But BASF was also very impressed by Board's key features for decision-making in general, and analysis, planning, budgeting, and forecasting in particular:
"Over the course of my career I have often used tools by Board's competitors, and I have realized that features that we now just take for granted – after about 20 years of progressive use of Board – are by no means easy to find or replicate on other software developed by Board's competitors!" exclaims Michela Gazzola. "Getting business results and benefits like this – for example in analytics, budgeting, and forecasting – from other planning or BI software would be much more cumbersome and problematic."
Some of the high-performance features for managing complexity that Michela Gazzola finds most useful include the ability to carry out temporal analyses, by means of drill-down and drill-through, and the construction of reports which are based on historical data in the company's information assets (including in self-service mode). Not only this, Board enables dozens of salespeople to make data entries simultaneously:
"In peak periods, we might have over 50 salespeople in Italy alone who need to enter complex data and operate with a real-time application. What's more, each user has access to company information in accordance with our security and confidentiality policies, on the basis of profiling by role and the locking of certain cells. Lastly, the Board solution enables us to manage the entire approval workflow," adds Michela.
From basic reporting in Italy to advanced pricing management throughout Europe
At BASF Agricultural Solutions, the Board Intelligent Planning Platform is used by all employees and external personnel, especially the sales force, management, customer service, supply chain and controllers, who are also the administrators of the solution and the applications:
"Having used Board for about 20 years, we have steadily expanded the range of applications and user profiles, and at a certain point became fully independent in the development of our applications on the platform – although we can obviously always count on the vendor's support when we need it," explains Michela.
Initially, BASF used Board as a basis for its reporting, i.e. the representation of revenue-generating and credit activities, and then extended it to order management. Board then went about building the most appropriate environment for developing what the BASF team regards as the "core" process carried out with Board – the sales Budget, Target, and Forecast cycle. To complement these planning and reporting solutions, BASF has added, over the years, applications for managing the discounts and sales policy to be applied to its customers and now uses Board directly for commercial agreement and price management:
"Before the start of a sales campaign, we establish all the product discounts for each customer, and at the same time we go through the whole authorization process for the corresponding sales policies, which are approved by the Area Manager and the Sales Director – always using the Board platform," explains Michela Gazzola. "The applications built with Board for our sales planning and forecasting processes proved to be so useful and effective that we exported this model and our best practices for the use of the platform to our sites in Spain, Portugal, Greece and Israel."
More recently, BASF integrated the sales planning process built with Board by opening it up to Operations, evolving it into a Sales & Operations Planning and Forecasting solution using the platform's ability to implement end-to-end planning. This takes account of strategic and financial dimensions, as well as the more operational dimensions of the supply chain.
"By building an S&OP process we have introduced the significant data and information about our Supply Chain into our planning and forecasting. We have also created a new order tracking tool, based on the monitoring of KPIs relating to the area and to logistical activities, thus increasing our control over the terms of delivery of products to our customers. We have also developed a function on Board for calculating profitability for each customer, with a view to integrating it into our CRM in the future. Our management and parent company saw this additional step as a game-changer, and as a springboard for a project of European scope," adds Michela.
As a matter of fact, on the strength of the positive experience and benefits achieved with Board, BASF decided to develop and implement a price management tool for the entire Agricultural division in Europe.
Budget-target-forecast: evolving S&OP
At BASF Agricultural Solutions, a budget is produced once a year and basically corresponds to the commitment that the division has made to Headquarters, in terms of revenues, supply chain, and overall margin. This commitment is then divided and distributed horizontally and vertically throughout the organization and gets firmer as the year progresses.
"Until it translates into a set of monthly volume targets for each article," explains Michela, "we calculate, analyze, and confirm our price-list and set all the rules for offering discounts to our customers. This then enables us to determine our sales margin."
The target calculated gets added to the targeting process, by which the sales and performance targets of individual salespeople, and subsequently individual customers are set by means of a cascade process and authorization workflows.
"On the basis of the rules set in the application built with Board, the sales executive proposes the commercial offer," continues Michela. "By integrating Board with our CRM, we can easily determine which commercial offers and services can be provided to the customer. But that's not all: we can also calculate customer profitability and evaluate whether it is in line with our benchmark. If it is, then we proceed with customer contract drafting and management. This whole process – which we call 'targeting' – lasts about 3 or 4 months, and is regulated by a rigorous authorization workflow, which also takes account of compliance rules and effective integration with other Agricultural division processes."
The Board applications that BASF uses for customer profitability and customer contract management are the basis for the next phase: forecasting. Every month, the BASF Agricultural Controller Manager and her team ask the Area Managers and Crop Managers to generate a forecast relating to the monthly targets that have been set. Taking account of sales trends, and the commercial policies and discounts applied to the individual customer, a price forecast is then generated, enabling accurate monitoring of the extent of price targets and, consequently, sales margins.
"We have managed to perfect this process," explains Michela, "by evolving sales planning and forecasting into a complete process of Sales & Operational Planning and Forecasting. Within this process, the Supply Chain, Area Managers and Crop Managers indicate potential sales, in conjunction with logistical and regulatory requirements."
As part of the S&OP process, BASF has also developed an application on the Board platform that makes it possible to carry out business modeling based on possible variations in performance, in relation to the target:
"By integrating the sales dimension with the Supply Chain on the Board platform, here at BASF Agricultural we have managed to represent our concept of risk & opportunity, i.e. an analysis of the percentage rates of occurrence of positive or negative events, which thus help increase the accuracy of our forecasting," explains Michela.
The Evolution Continues: BASF's future with Board
In view of the major benefits that the division has achieved with Board, both in terms of the tool itself and the logic of the business processes that have been established with it, BASF wants to further expand its use of the Intelligent Planning Platform by creating new applications and exporting its best practices to other countries where it operates. This, in fact, has already happened.
"One of the advantages of Board is that the construction of a tool or application does not start and end with design and implementation. It instead remains open to continuous improvement and adapts flexibly to changing business or market needs. And we can improve our tools on Board without outside help because the platform is easy to use and designed for business users. We have created lots of applications with Board, but our line of work is Supply Chain and Management Control, we are not IT experts. And yet we have been able to build and modify our algorithms, application structures, screens, and everything in-house, without being dependent on knowledge of specific programming languages," says Michela.
In fact, the BASF Agricultural team already has some new Board applications in mind, involving yet further integration of the platform with the Group CRM or the introduction of simulations that would increase the efficiency of deliveries to customers, thanks to a link between product availability, the arrival of goods in the warehouse, and sales targets.