Intelligent Planning at Conad Centro Nord
Unifying central operations and hundreds of retail outlets with a single planning platform

Conad Centro Nord, a leading mass-market retailer, needed to transform financial and operational budgeting, planning, and forecasting across its parent company, affiliates, and expansive network of retail outlets. Advised by Board partner K.Group, Conad Centro Nord's management team selected the Board Intelligent Planning Platform. Now implemented across the enterprise, Board empowers numerous planning activities with accurate information from the vast array of IT applications deployed throughout the organization, from central finance to supermarket checkouts.
Read the full case study
Industry: Grocery

Department: All

Revenue: €2 Billion

Companies: 168

Member entrerpreneurs: 352

Retail outlets: 299

Employees: 7,234
In partnership with: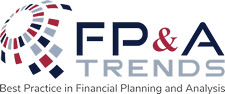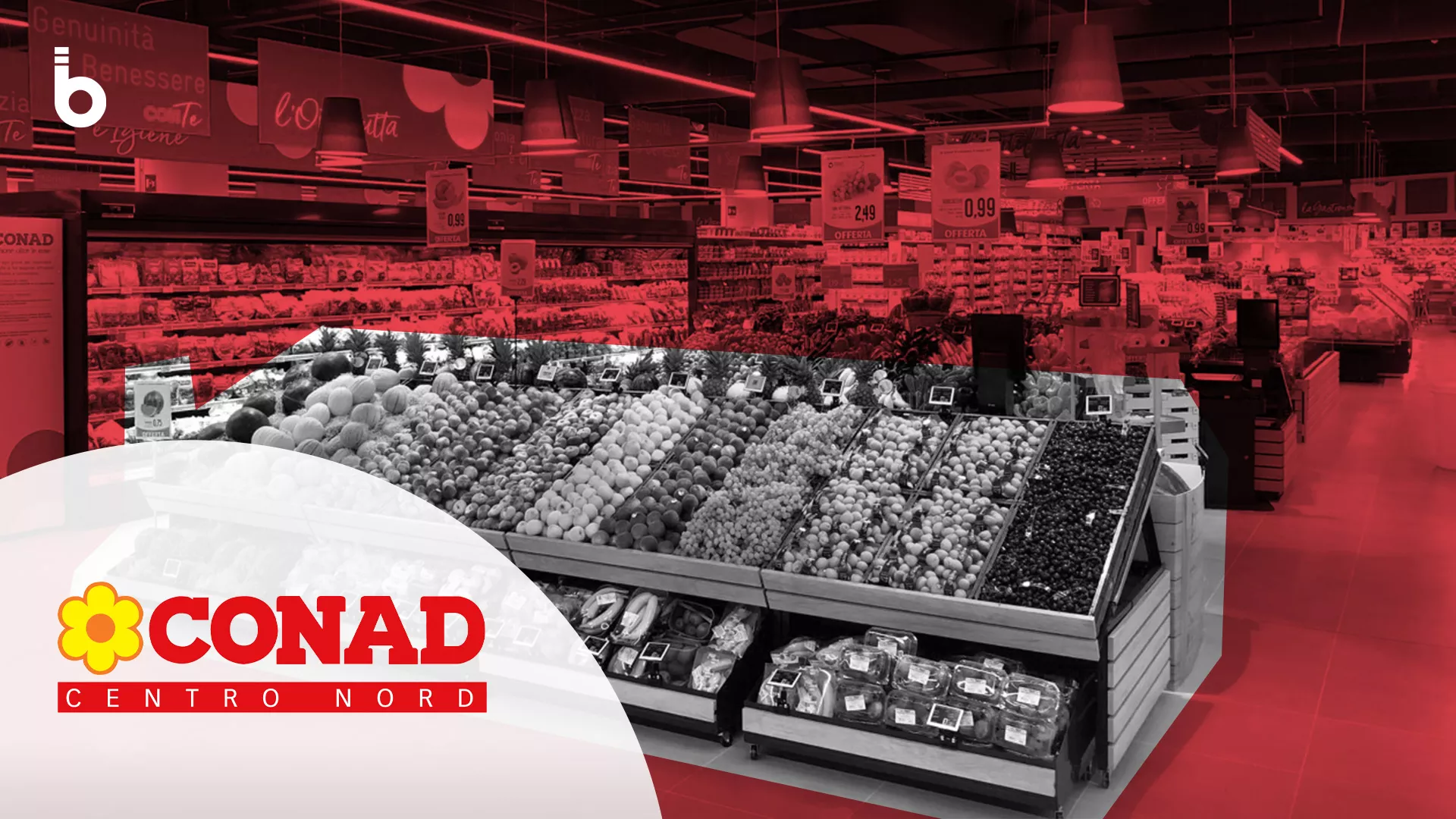 CONAD CENTRO NORD is one of five cooperatives that form CONAD, a national consortium operating in the Italian mass-market retail sector. Formed in 1963, the cooperative is active in Emilia, made up of the provinces of Reggio Emilia, Parma and Piacenza, and Lombardy. The business has a strong dedication to corporate social responsibility through a constant commitment to consumer protection and the safeguarding of local economies.
The Challenge: Integrating economic and financial planning with the supply chain
Having already replaced the group-wide general ledger and management accounting software, Conad Centro Nord's leadership team identified the need for an integrated planning solution that would be effective at two levels. The first was the cooperative's parent company, with the need to consolidate and plan with data from property companies and two service companies dedicated to the operational control and administration of every sales outlet. The second level consisted of collecting and planning with data from all retail outlets. Stefano Elli, Director of Planning & Control at Conad Centro Nord, explains:
"We needed software that provided much more than a simple front-end interface for queries. We wanted a fully-fledged system for planning and analysis that would allow us to carry out budgeting, forecasting, and periodic/annual closings of the balance sheet and income statement for the parent company and the group, as well as for what we call the supply chain balance. This balance (essentially a ratio) is extremely important for our business, comprising retail sales on the denominator and all costs and revenues on the numerator."
Supported by advice from K.Group, Conad Centro Nord selected Board's Intelligent Planning Platform, which was admired for its ability to enable the flexible construction of business logic and planning processes. The adaptable nature of the platform perfectly matched the management team's vision. Board was also able to integrate, in one place, data extracted from the numerous applications and IT systems used by Conad Centro Nord, including:
MS SQL
Oracle
Excel
IBM AS400
The Initial Project: Creating data transparency and dashboarding to facilitate a major acquisition
Using Board, Conad Centro Nord was able to collect and clean up all business data at the source, through a process that guarantees quality and delivers a single environment on which to conduct data-driven planning and analysis. Stefano Elli notes:
"Before the arrival of Board, different departments – sales and buying, for example – often viewed the same phenomenon from two different angles. The result was information that was just too complex and convoluted. With Board, we have a complete, updated, and consistent view at both a macro and detailed level, covering the whole cooperative as well as each sales outlet. This outcome was fundamental for the success of the project we had in mind."
Thanks to the data quality gained with Board, combined with its intelligent planning capabilities, Conad Centro Nord was able to build a smarter, more effective financial and operational budgeting process, including monthly closing and forecasting for each supermarket.
Stefano Elli recalls:
"We had to find the right way forward. Managing the new business models required new KPIs, not only of an economic/financial nature but also covering operational aspects such as stock turn, waste levels, working hours, and the arrival times of vehicles. The various sales outlets already had applications that provided this information, but only with Board were we able to pull the new information into a single environment that combines both financial and operational data."
An interactive Board dashboard now enables each cooperative entrepreneur or manager to examine relevant data and drill down to financial and operational details with ease, increasing transparency across the expanded group. This dashboard provides functional and executive scenarios and helps Conad Centro Nord to meet different planning needs through intelligent performance control across:
Sales: selling in/out, promotional activities
Cost of goods sold (COGS): purchasing, warehouse, contracts, marginality
OpEX: logistics, marketing, personal costs, general and administrative (G&A) expenses
CapEX
Finance
The full visibility provided by Board enabled Conad Centro Nord to evolve from a purely descriptive analysis of operational processes to an end-to-end decision-making process across the entire supply chain, covering:
Sales
Purchasing
Warehousing
Logistics and transportation
Cash-flow
A wide set of KPIs, reports, statistics, departmental dashboards, and a complete balanced scorecard, all built with Board, allow Conad Centro Nord to respond effectively to changes in a continuously developing market.
After implementing the control procedures with operations KPIs for all management companies, Conad Centro Nord used Board to combine the financial statements of Group subsidiaries with a three-year financial plan, for complete visibility of predicted performance.
The Expansion: Best practices extended to the entire organization through an Intelligent Planning approach
Once data quality and visibility had been established and operational activities had been combined with financial processes, the next step for Conad Centro Nord was to leverage the best practices of each sales outlet so the entire organization could benefit from them.
The objective was to give all store managers the opportunity to plan their needs and schedule staff using a structured, analytical model that improves efficiency and optimizes personnel costs.
Stefano Elli notes:
"Instead of simply accepting the KPIs of each retail outlet, rolling them into a budget, monitoring them, analyzing the variances against budget, and making relevant decisions, we decided to design indicators that reflect the application of a flexible budgeting process. For example, the sales objective is set for each day and – based on that parameter – Board determines the number of people needed to achieve it and the amount of stock to be purchased. In this way, integrated planning has been extended to include the planning of staffing levels."
Based on data gathered in Board, Conad Centro Nord exploits the platform's intelligent planning capabilities to manage the entire operational planning process for each store and examine the impact on profitability. This is achieved by leveraging checkout data in four key areas:
Operational Store Processes
All of the supermarket's activities are now planned using Board. This has made it possible to optimize organizational processes and tackle inefficiencies promptly, improving execution times. Stefano Elli notes:
"The checkout processes for each sales outlet include, for example, the operating hours of the supermarket. This enables us to speak to all personnel in a "common language", resulting in completion of their time sheets in the same way. The use of Board has been extended from the products and shelves to the checkouts and workforce management. For the fresh produce departments, which cost us a bit more, we have created a historical record of productivity levels to compare them against budget and monitor/encourage achievement of financial targets."
Supermarket Dashboard
Board is used to capture the performance of each supermarket in real-time, analyzing the related data to optimize supply chain costs.
"Our data analysis is very precise, enabling us to organize shelf stocking day by day – even in real time – inclusive of the ancillary hours needed for such work. All this takes place on an ad hoc basis for each sales outlet, depending on its specific needs."
Complete Profitability
Through profitability reports driven by checkout data, Board enables the central offices to monitor budgeting and planning performance for each supermarket and improve the support provided to the entire group. Organizational excellence is now widely seen as a result.
The Benefits: An intelligent future-proof environment
Conad Centro Nord's management team are delighted that, with Board, they can spend less time carrying out descriptive analyses and more time transforming data into actionable insights. Fast answers gained from intelligent what-if analyses inform decision-making, and there is global visibility of financial and operational performance at all times. Rather than isolated systems and data redundancy, the business now relies on a fully integrated information system, and, by automating key business processes with Board, has also overcome financial and operational governance challenges.
Following the successful adoption of Board, Conad Centro Nord has decided to extend the platform's use across the entire cooperative. It will create predictive models for sales, purchases, headcount, and overheads and wants to continue supporting each cooperative entrepreneur in the management of their store by sharing best practices and optimizing performance across finance and operations.
Stefano Elli concludes:
"Board brought great change to our organization, as though a new entity – in the form of an intelligent environment – had materialized to plan and analyze the various phenomena that occur within the Group."