Business management dashboard
Many companies are required to manage performance with an information management platform that is integrated from management to the business site in order to make quick decisions, and it is necessary to be able to analyze financial indicators and non-financial information seamlessly and simply. You need to choose the right business management solution to eliminate concerns about the accelerating growth of data volumes. By correcting inefficient existing information management operations, improving prediction accuracy by incorporating pipeline information, and timely access to KPI information through various reports, it is possible to expand the ability to provide information sufficient for swift action and management decisions. By building a system that can appropriately redistribute human resource targets in response to changes in planned values, it is possible to find opportunities to improve operational efficiency and results in each department. The management team can manage all corporate activities in an integrated manner by comprehensively confirming the actual conditions in line with all plans, including strategies.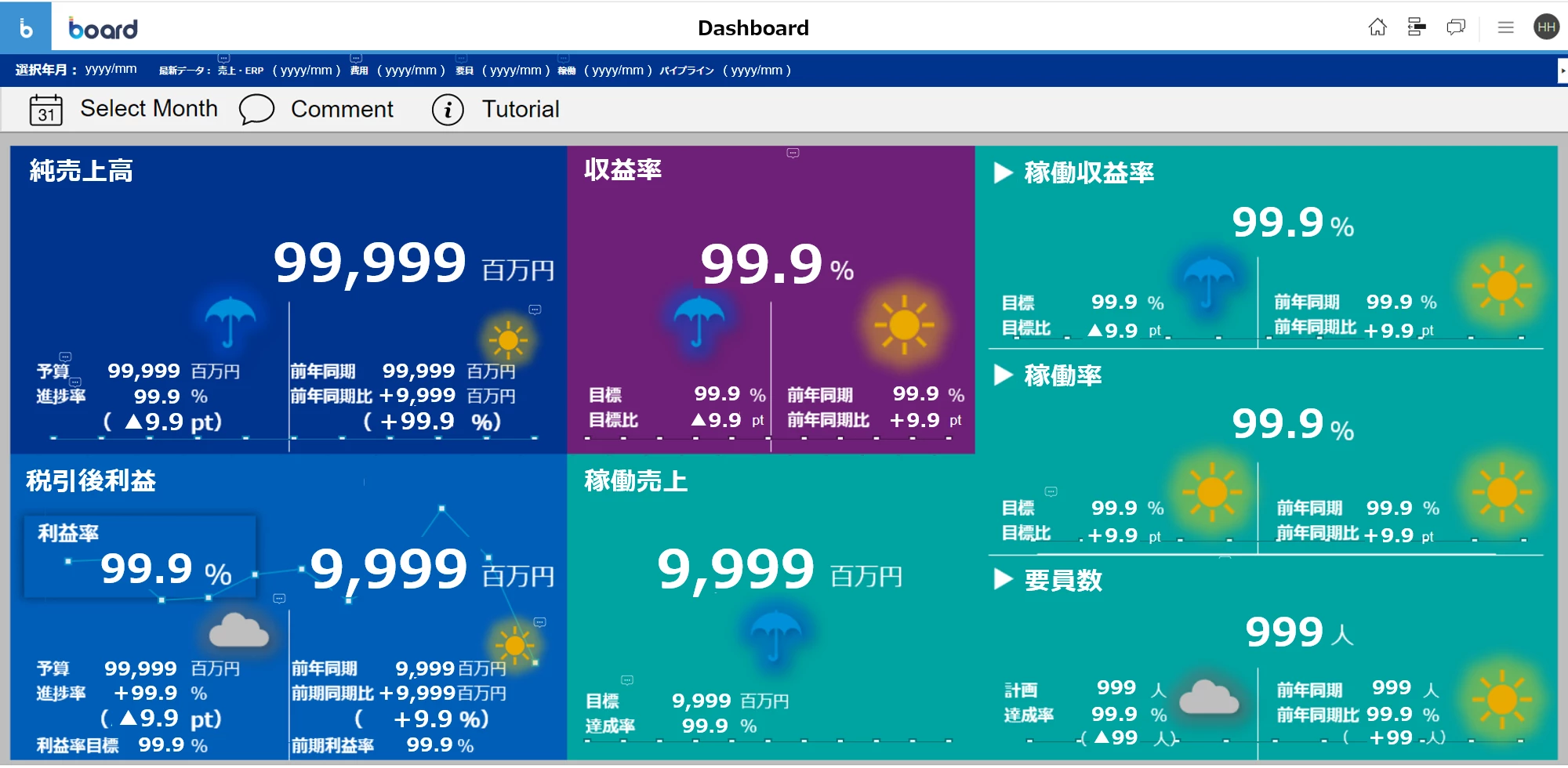 This template provided by KPMG consists of functions to manage performance and execute individual projects based on various evaluation index KPIs for the progress of each organization with respect to the annual budget and monthly goals. It is possible to automatically calculate a constantly changing target value based on employee operation record data, which is non-financial information, and analyze it according to the personnel situation at that time. By centrally managing the budget and forecast data created and managed by the department in charge of the actual results on the Board, the bucket relay between the persons in charge using Excel is released, and the actual results required for business management. It is possible to output a report of grasping, forecasting and actual comparison, and landing prospects. By processing information based on certain processing rules at the right time and time, the system can realize a consensus plan with few man-hours, and indirect man-hours such as multiple data entry, copy & paste, mail, report creation, etc. It Will be reduced, and it will be possible to provide more advanced and timely business management information.
Main functions: ・Company-wide profit / cross analysis function ・Management dashboard alert function ・Top-down budget and bottom-up budgeting functions ・Multidimensional analysis function of profitability by customer / project ・Expected landing washing function by capturing pipeline information ・Factor analysis function by drilling down and rolling up to journal details ・Achievement collection / subject recombination (code conversion) function ・Budget / actual allocation function ・Analysis report function for aging comparison and forecast / actual comparison ・Manual data setup / fine adjustment / input function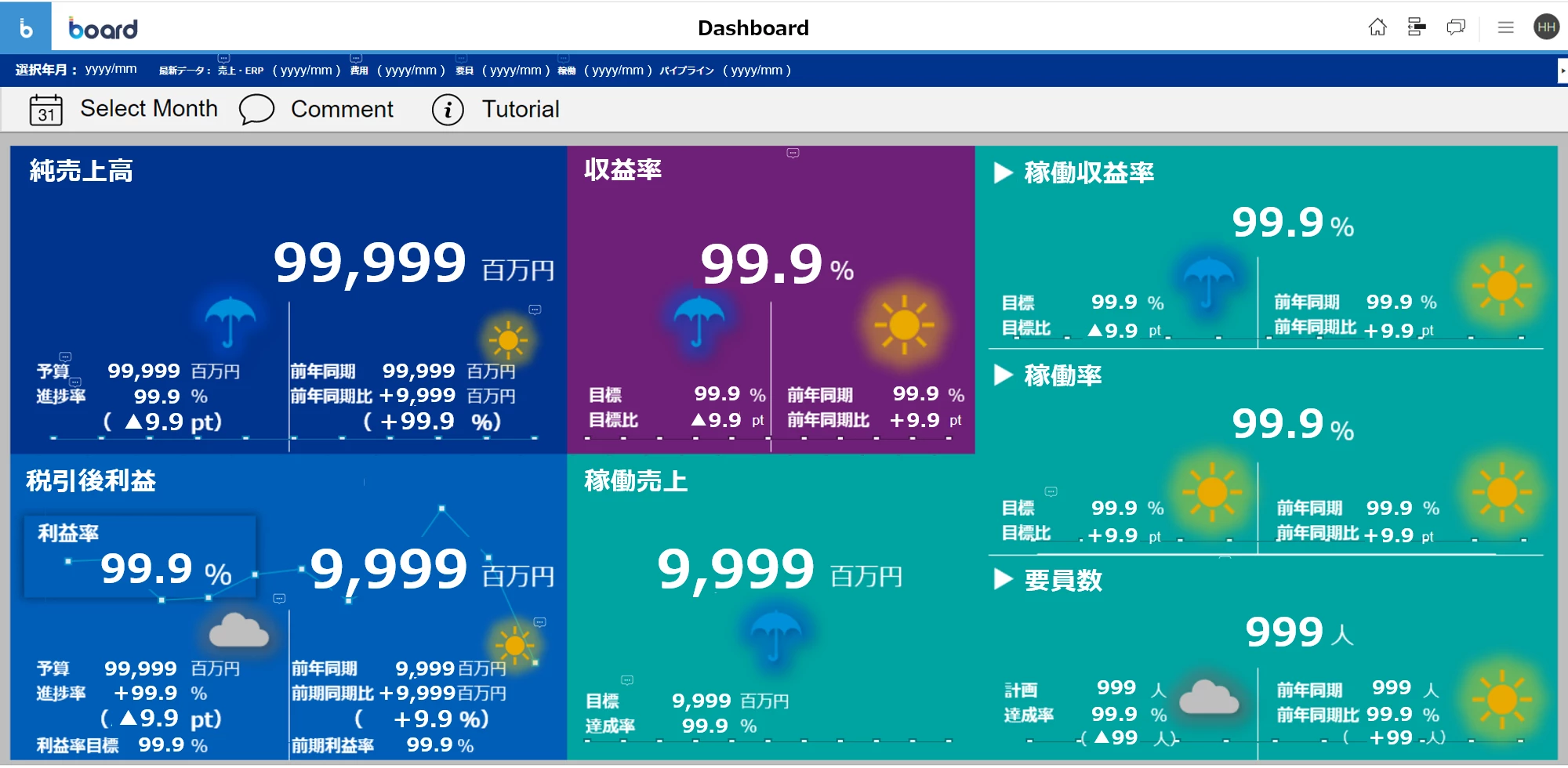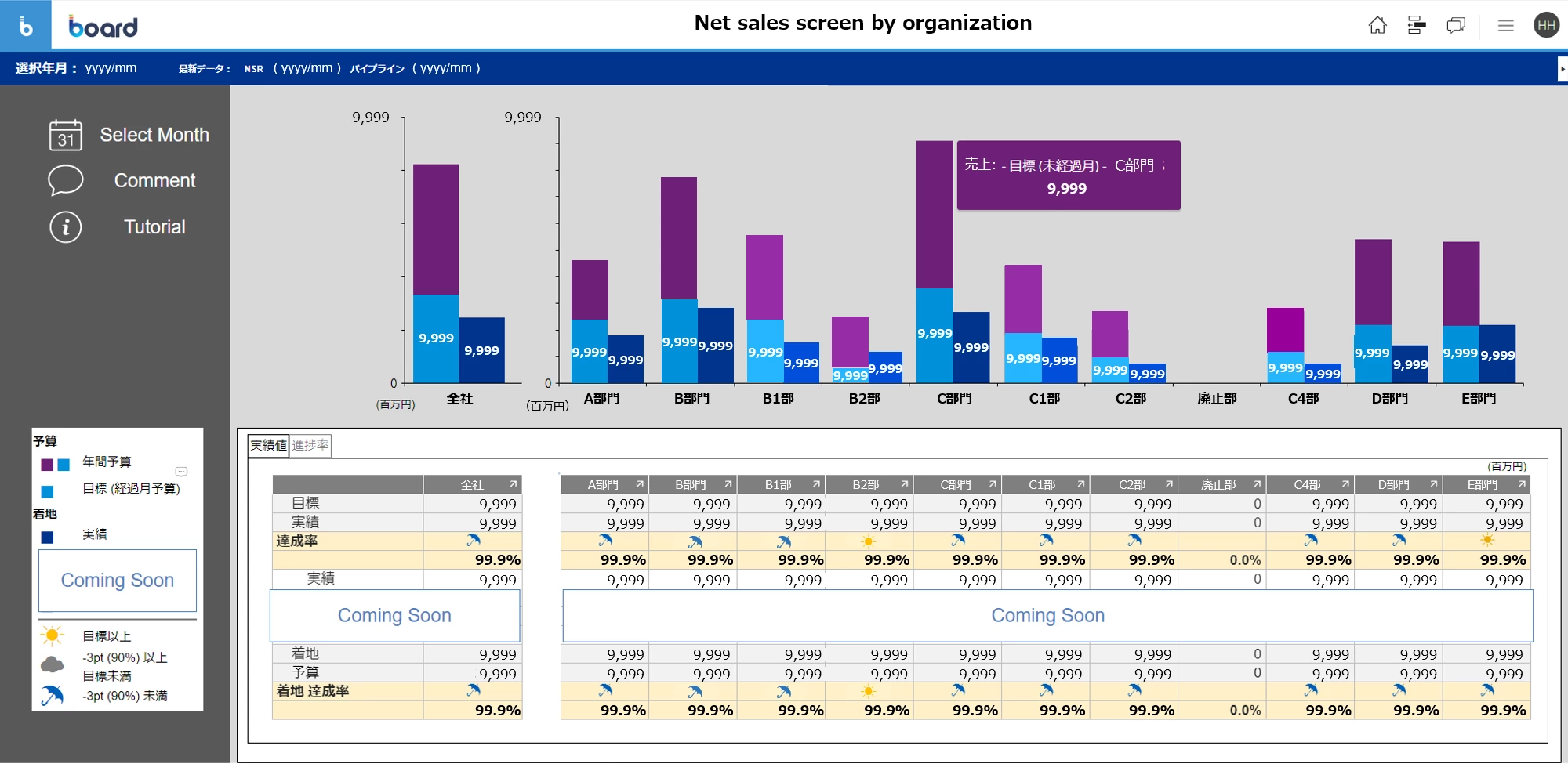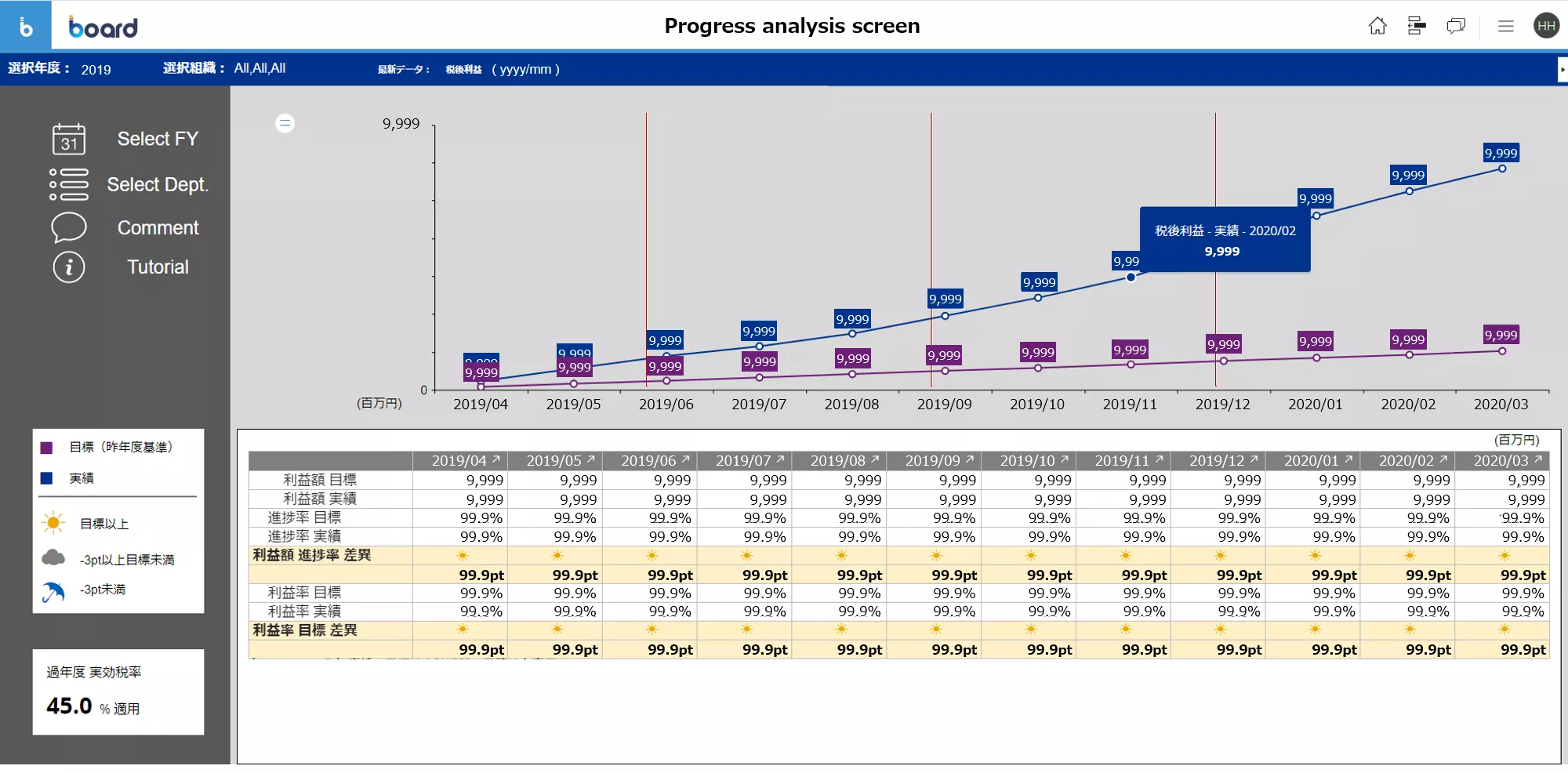 Other solutions from KPMG