Self-service Analytics
Quickly discover insights with self-service analysis
BOARD allows you to create compelling visual analyses and analytical applications from raw data in a matter of seconds, without the help of IT.
An innovative user environment that combines self-service data preparation, search based data discovery, personal mash-ups, and drag and drop functionality gives you access to the right information easier, faster and more effectively, without compromising enterprise data governance.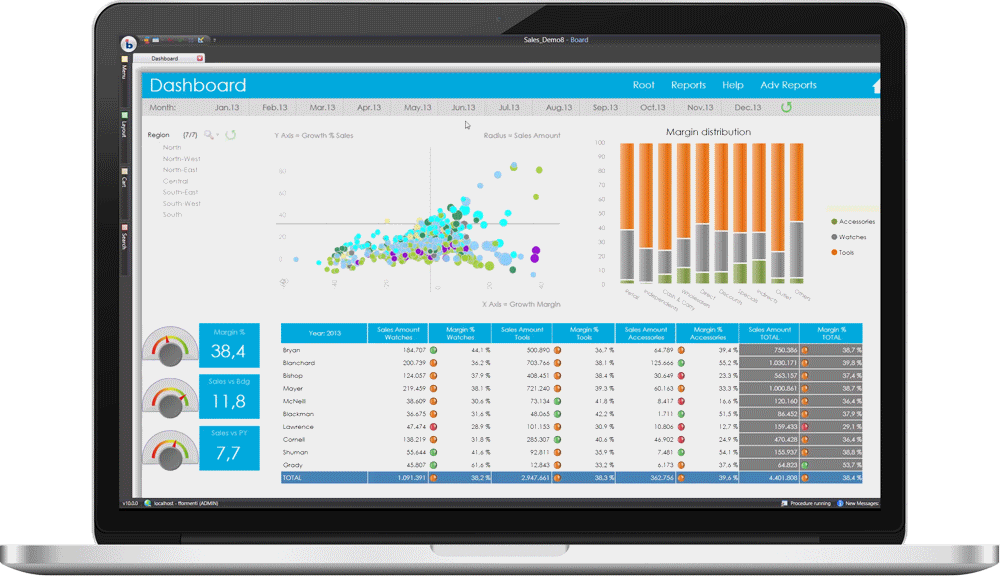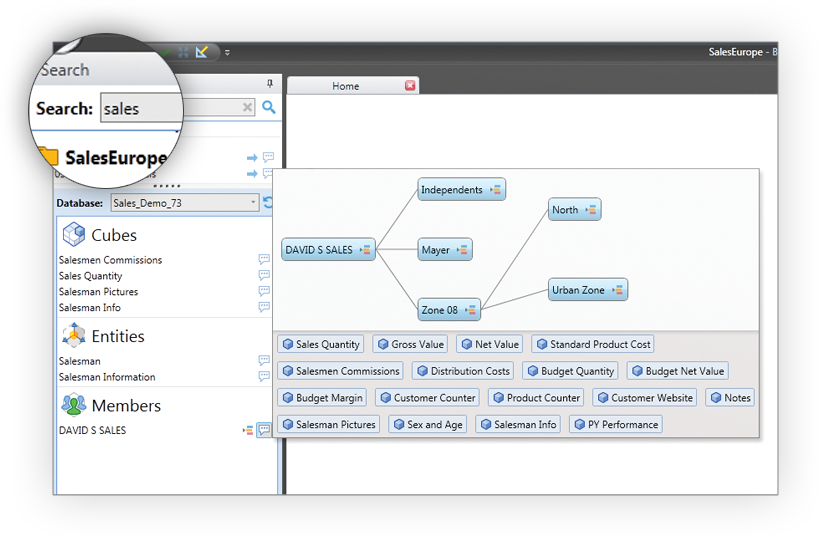 Always find the right information
BOARD offers an interactive search function that works across screens, data, metadata, and applications.
As a single, unified solution, BOARD allows any search result to be used immediately as a driver for further analysis or as an element for creating new reports, using the new drag and drop self-service analysis UI. (i.e. if the search is for a product name, the user can immediately choose a report where this is included, and use the product or a correlated dimension as the selection criteria)
Intuitive drag and drop analysis
BOARD offers a modern drag and drop interface that enables end users to easily create their own analyses or to customize centralised reports on the fly.
An intuitive sliding panel makes measures and dimensions available to the users who can choose values, set rows and columns, create calculated measures, run reports and get their own business insights at the speed of thought.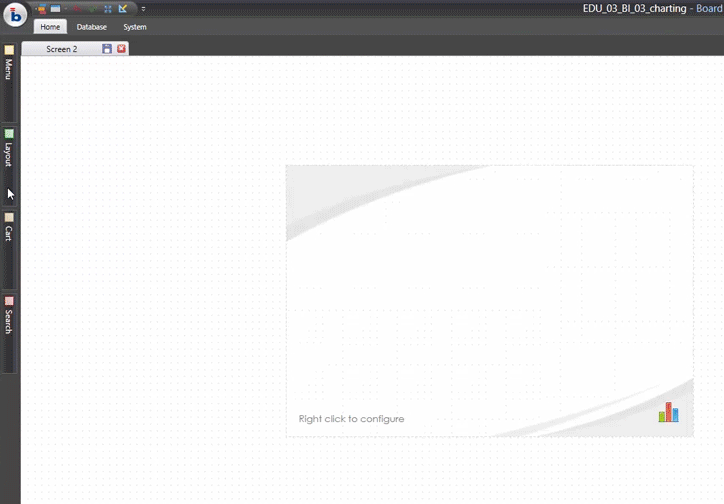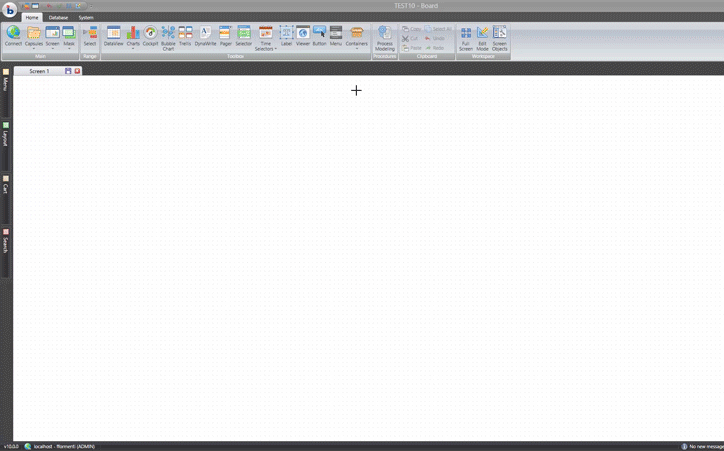 Easily upload, merge and model your data
BOARD "Data Fast Track," a new self-service data modelling functionality, allows business users to easily connect to any data source, instantly create data models and immediately run visual analyses or build analytical applications, without the help of IT.
Users can also enrich data models by automatically blending additional data sets or by creating derived fields in an Excel-like environment.
Because Data Fast Track is natively integrated within the BOARD platform, IT can easily promote business models created by users to the enterprise level, maintaining full corporate data governance.
Effectively organize your findings, into your own virtual desk
An innovative functionality named PinBOARD allows users to choose any existing report or graph, customize it, save it and organize it in a private virtual environment.
In this way, any user can create their own personalized access to company information distributed across different applications or reporting environment, without sacrificing data consistency.