Planning
Streamline any planning process across the enterprise
BOARD offers a modern IBP (Integrated Business Planning) platform that enables the integration of strategic, financial and operational planning, enabling full control of performances across the organization.
Unlike spreadsheets, BOARD's multidimensional planning environment is based on a single shared data repository and offers data validation, workflow, enterprise-class security, audit trail and versioning capabilities. This enhances the controllability and efficiency of the entire planning process - making it fully reliable in terms of results and significantly less onerous in terms of time and resources.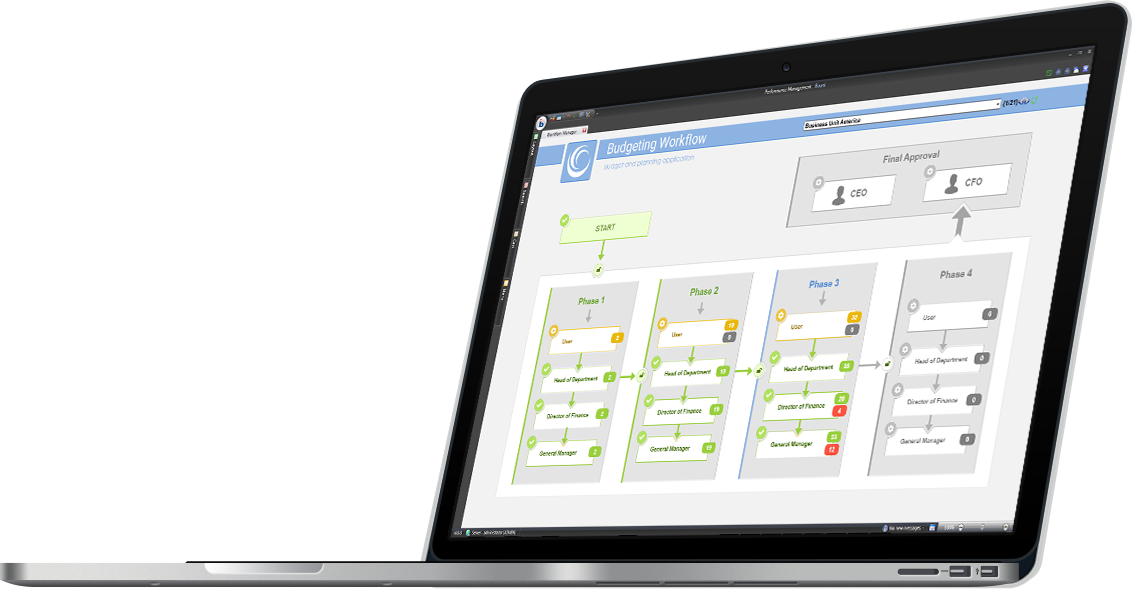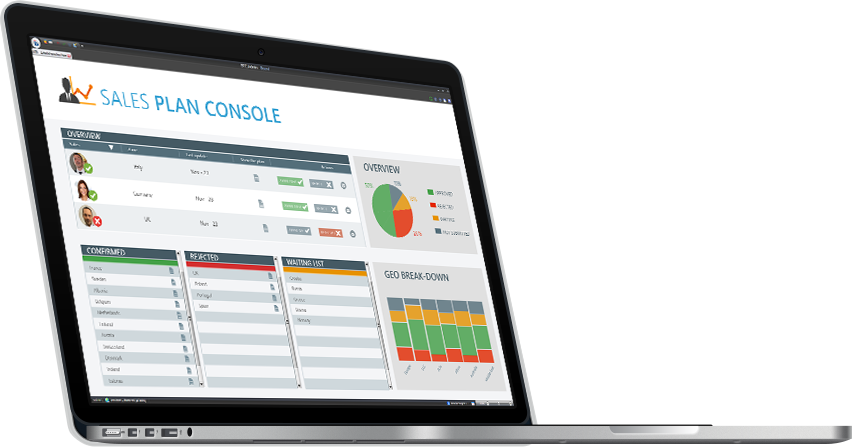 Plan and Analyze in Real-Time
BOARD in-memory technology (HBMP) delivers outstanding performance in aggregating, spreading, and running calculations on large data sets with complex business models and thousands of users. All changes to data are automatically spread across dimensions and hierarchies, providing an instantaneous picture of the overall impact of any single variation. Since they are based on the same unified metadata layer, all the applications, reports and analyses are updated in real time, maintaining a single version of the truth across the whole BOARD environment.
Make your planning agile with BOARD's dynamic data model
BOARD offers the ability to directly modify the data model during the planning or forecasting process. A new business unit, a new product, a new market or a different investment can be inserted in a controlled way during a planning cycle, simulating the effect of a new scenario on the whole business model. Furthermore, structures and relationships can be changed at runtime, providing unparalleled flexibility in building and maintaining any planning application.
Take advantage of cutting-edge data-entry capabilities
BOARD offers a powerful set of advanced features that provide unparalleled flexibility and effectiveness to data entry processes, while ensuring full data reliability.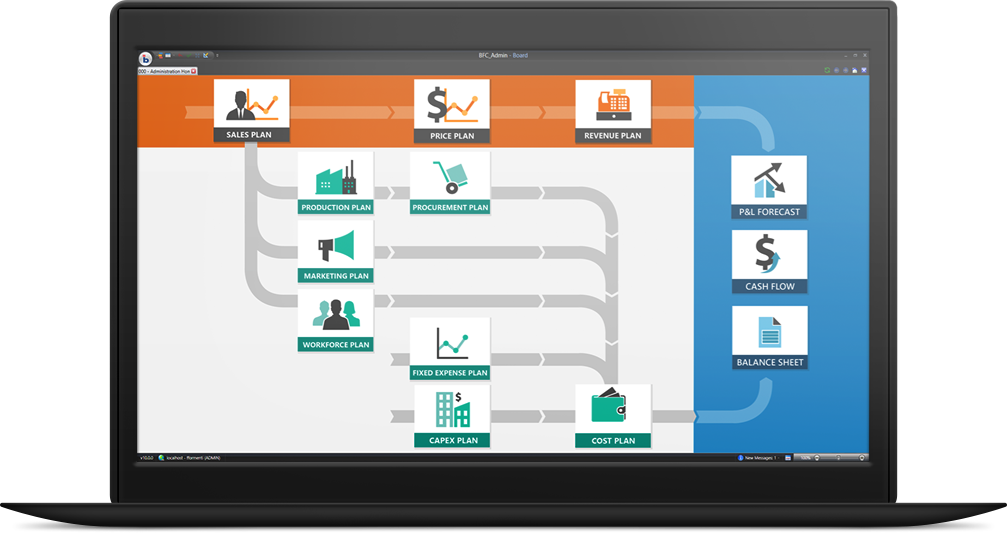 Validation
Data entry can be easily controlled by defining a set of validation rules for any input value (i.e. minimum price for a product)
Role based security
The data visualized and/or enabled for data entry vary according to the role of the users
Off-line
BOARD's Excel® add-in allows users to work without being connected to BOARD and to synchronize data automatically when they first reconnect
Cells freezing
BOARD allows users to freeze the value of one or more cells, including subtotals or totals, and then distribute the data changes on non-locked cells only
Handling of calculated fields
A special function called "reverse algorithm" extends the capability to propagate changes across dimensions and hierarchies to the calculated fields (e.g. If you change a percentage value this will be automatically reflected in the quantities from which the percentage has been generated, even if the percentage is a calculated value)
Real time conversion and calculation
Any data entered in BOARD can be recalculated in real time. This function is typically used to enter data in one currency and to have them immediately available in several different currency formats.
Allocation models
Users can input a value and spread it to a more detailed level through allocation patterns that they can easily define, adjust and simulate (i.e. the total Business Plan revenue for the year can be phased in months, based on a different calendarization hypothesis)
ERP database write-back
Thanks to its relational engine, BOARD can automatically write back the outcomes of any budget/data-entry cycle directly into the ERP database, effectively integrating transactional and planning systems
Effortlessly implement fully customized workflow
BOARD offers integrated workflow management, which includes conditional alerting and mailing, cell locking and triggered events, and data auditing and validation processes. Planning steps can be easily created and correlated to approval cycles according to the logic behind the process. Personalized Excel and Word-based reports can be broadcasted at scheduled times or when a specific event occurs. Unlike the reports from typical BI and CPM systems, BOARD analyses are completely interactive, and once received, allow users to interact on-the-fly with the data, according to their role-based security profiles. Integration with BI guarantees a strong capability to monitor and represent workflow cycles, through interactive control panels and dashboards.
Create sophisticated business rules without coding
BOARD's procedures engine allows users to effectively model key business processes by easily configuring a set of pre-built rules. Such processes include driver-based allocations, eliminations, conversions, consolidations, initializations, top down and bottom-up reconciliations, value calendarizations, multidimensional calculations and, more generally, all the necessary operations to implement company-wide planning, forecasting, simulation applications.
Manage unlimited scenarios and versions
BOARD enables the generation of unlimited plan versions and scenarios, making it easy to track the evolution of forecasts and plans over time and to compare them with results.
Want more information on our pre-built app for Financial Planning?
Learn more
Read "Budgeting And Planning Made Easy"
Download
Watch the webinar "BOARD Planning & Simulation"
Watch