Platform
The #1 decision making platform
Sparking your business imagination.
All-in-One
Business Intelligence, Performance Management, and Analytics Software.
Everything you need in a single platform.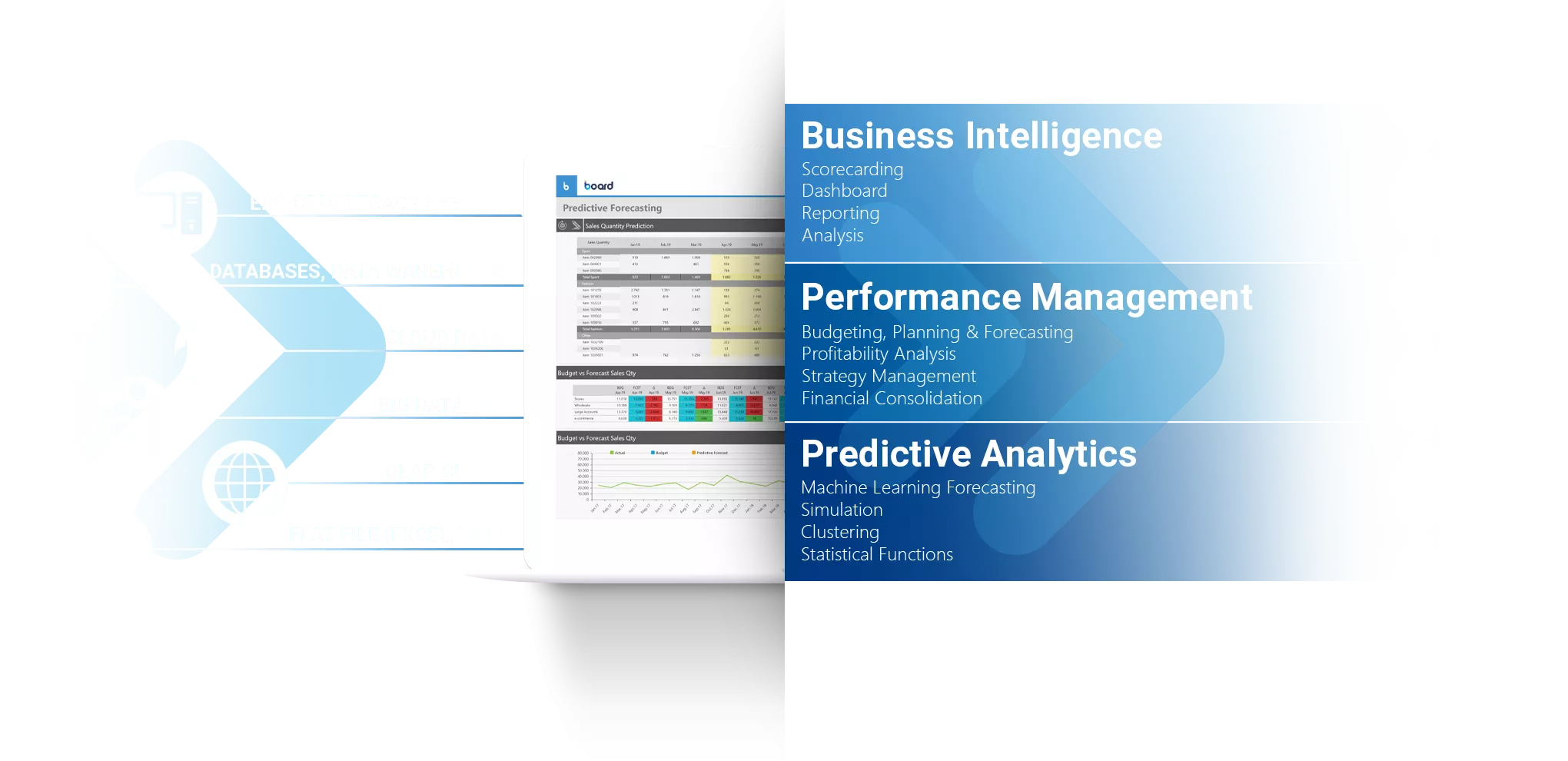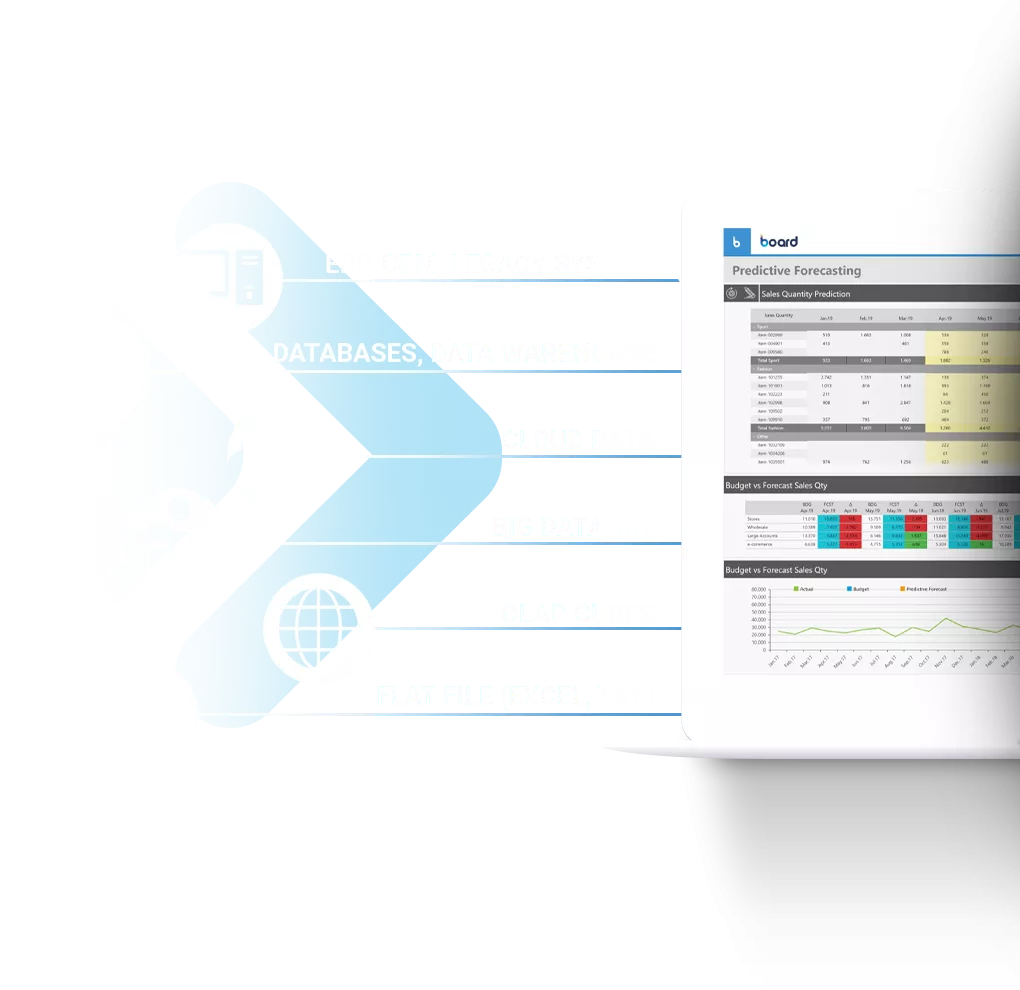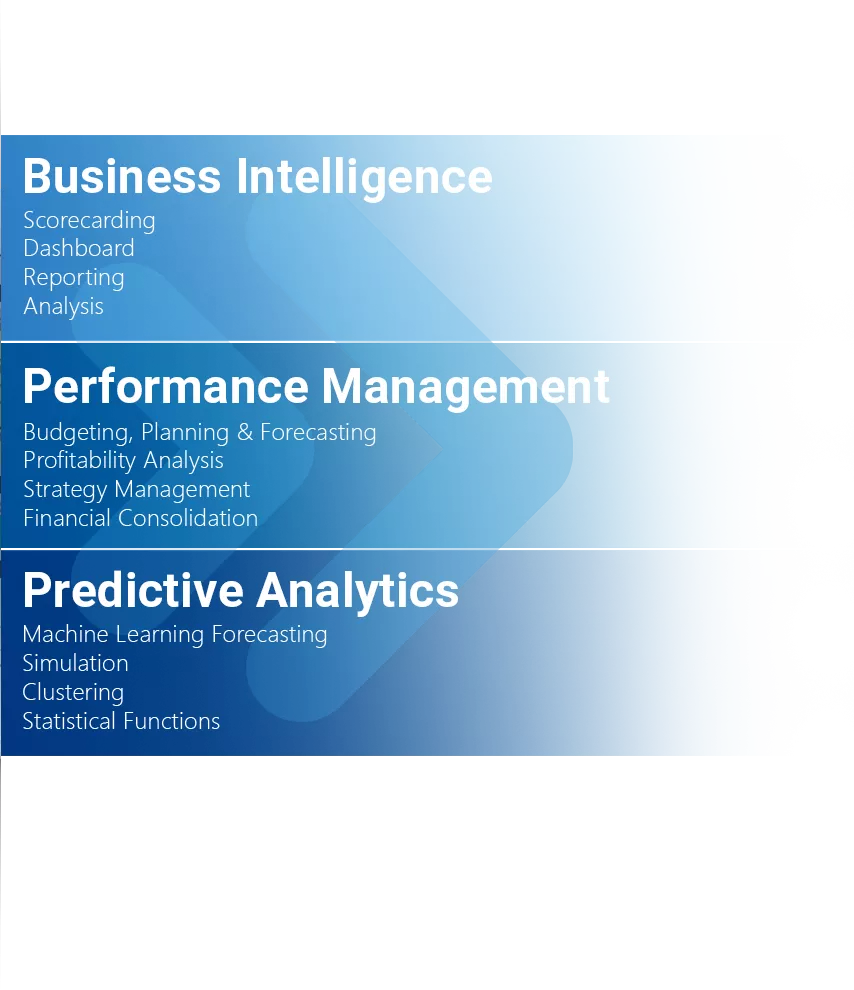 One Product
Board unifies all of the functionality required for decision making in a single platform
One View
Board unifies any data source into a single logical view
Toolkit
Create any application without the need for coding.
Cloud
Board makes the delivery model a matter of choice
Build once and deploy everywhere
Board's responsive technology:
anywhere on all your devices
Ease of use meets Enterprise capability
Conceived for business users, structured for the Enterprise