Webinar
SDG & Board present Purchase & Procurement Planning
How to improve efficiency, preserve cash and build business resilience
---
In this webinar, we will discuss one of the main topics in the business forecasting: Purchase and Procurement Planning.
The Data Analytics revolution is re-shaping corporate priorities and many companies are waking up to the competitive advantage of data-driven purchase planning.
From our research, we discovered that over the 65% of the company's products and services derive from "JIT" supply chains (Just-In-Time) and that supplier expenditure can account for as much as 80% of the revenues.
We recognise the importance of supporting companies in this crucial phase and we have created a planning solution able to ensure improvements in terms of requirements collection management, scale economies creation, better cash flow, activities scheduling and purchase documents monitoring.
We have found 5 success factors that optimise the purchase forecasting process:
1. The structured collection process for the purchase department needs
Graphic workflows that allow the creation and submission of requests from the Business Units to the Purchase Office.
2. Intelligent support in the prediction of future needs
Alerts the expiring and low purchase documents and greatly reduces the manual data entry thanks to the prediction of future needs with customisable predictive models mitigating demand and supply risks.
3. Elimination of workload spikes
The planning process is controlled by the Purchase Office in the timings and procedures.
4. Creation of scale economies
Enables company savings by consolidating similar requirements and by defining needs in advance.
5. Integration with FP&A
Direct connection to income statement and budget. Improve cash flow and increase profitability.
Our customer ACEA S.p.A. will join the webinar to share its experience with the SDG Group Purchase & Procurement Planning solution.
Guest Customer speaker

In partnership with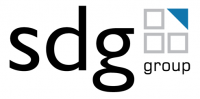 This webinar is being co-hosted by Board International and SDG Group. By registering for the webinar you understand and agree that the contact information you provide both may be used by both Board International and SDG Group to contact you about their products and services pursuant to their respective privacy policies. You may unsubscribe from these communications at any time.
---
Clorinda Pavoncello - Purchase Planning & Control Manager at ACEA

With more than 10 years of experience in Logistics & Supply Chain,

Clorinda's responsibilities are: purchase planning and reporting, optimising the procurement process, defining and activating GPP ("Green Public Procurement") initiatives and projects.

Francesco Rigatti - CPM Senior Plus Consultant at SDG Group UK

With many years of experience in Business Intelligence and Corporate Performance Management, Francesco is focused on the reorganisation and optimisation of critical business processes using powerful solutions for Data Analytics and Forecasting.