On-demand Webinar
Redefining BI and Planning: A Webinar with Howard Dresner and H&M
How evolving BI and Planning can drive digital transformation of business processes: the H&M case
---
During this 60-minute webinar, Howard Dresner, Founder & Chief Research Officer, Dresner Advisory Services and Eric Bennici, Head of Workforce Management – Group Controlling, H&M, will explore how to achieve a dramatic improvement in decision-making processes by exploiting all the potential offered by BI and Planning technology to seamlessly link insight with action.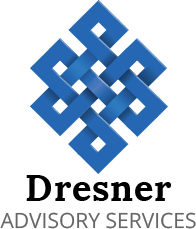 The Speakers:

Howard Dresner, Dresner Advisory Services
The father of Business Intelligence goes through his latest "Wisdom of Crowds" research findings to highlight key areas of improvement in Business Intelligence and Enterprise Planning.
---

Eric Bennici, H&M
Eric will illustrate H&M's SYNAPPS project: a revolutionary combination of planning and analytics, which is transforming H&M's decision-making across workforce management worldwide.
Presented by:

Gareth Giles Knopp, Board Americas
Gareth, in his role as Managing Director, Americas, is responsible for all operations of the Americas division of Board International. He will moderate this webinar.
Download this webinar to learn more about 2018/2019 BI and Planning trends and see how H&M is a leader in business digitalization.