Webinar
The Power of Cash and Liquidity Planning
SDG and Board present How to streamline your cash and liquidity forecasting in just 4 weeks
---
Efficient financial management is a key success factor in every business, especially during periods of high uncertainty like the current COVID-19 pandemic. CFOs must focus on Cash and Liquidity forecasting in order to ensure the resilience of their company.
The SDG Cash and Liquidity Planning Tool is a pre-built solution on the Board Decision-Making Platform that empowers the CFO in the simulation of liquidity forecasting. The tool simulates all cash and liquidity impacts of revenues, cogs, HR costs, CAPEX, account receivables and payables, DSO, DPO and financing ensuring the most effective cash flow scenario. The tool takes only 4 weeks to install and configure.
This webinar will show how our solution is providing insights and guidance for the CFO to reach and keep a sustainable and safe cash position and will cover the 5 key success factors of the solution:
Readiness: The solution is pre-built, scalable and cloud-based as a service.
"Simulation room" for the CFO: See how the solution provides unlimited scenario generation. Easy to configure what-if simulations and stress tests with real-time calculation of Liquidity/Cash position. Advanced and interactive dashboards and reports.
Speed: Quick and easy simulation cycle.
Completeness: Both group company and subsidiaries views with intercompany "cash pooling".
Accuracy and data-first approach
In partnership with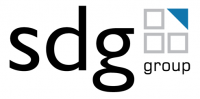 This Webinar is being co-hosted by Board International and SDG Group. By registering for this webinar you understand and agree that the contact information you provide may be used by both Board International and SDG Group to contact you about their products and services pursuant to their respective privacy policies. You may unsubscribe from these communications at any time.
---
Francesco Rigatti, CPM Senior Consultant at SDG Group UK

With many years of experience in Business Intelligence and Corporate Performance Management, Francesco is focused on the reorganisation and optimisation of critical business processes using powerful solutions for Data Analytics and Forecasting.