New England Seafood
The business sees a step-change in planning and analysis with Board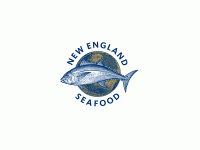 Industry: Food & Beverage

Department: All
We have now got a system that shines a light on all areas of the business, product profitability, trending of product lines, etc. We also now have sales team members doing a lot more analysis themselves, safe in the knowledge that they are dealing with reliable data from one source. Charles NobleFinance DirectorNew England Seafood
The Company
New England Seafood is a major supplier of fresh and frozen premium sustainable fish and seafood in the UK, and one of the largest importers of fresh tuna. Its customers include the UK's leading supermarkets, smaller retail outlets, restaurant chains, the food services market and the wholesale sector.
Established in 1991, the company works in close partnership with suppliers and customers, with an aim to be the first choice supplier of sustainable fresh and frozen quality seafood products to the UK market. The company is growing year on year and employs around 240 people at its processing plants with a turnover in excess of £90 million.
New England Seafood is known in the industry for its commitment to sustainability and it has a very fast-paced operation which processes raw fish and delivers to store within a very short time period.
The Initial Challenge
When New England Seafood found itself in a period of fast growth, the finance, sales and IT teams realised that their methods of collating business information, reports and analysis were not being met by their existing IT systems. As a result, the team members started to ask the Finance Director, Charles Noble, for an IT solution.
At that moment in time, most of the company's sales information was being kept in spreadsheets which often led to lengthy delays in running standard reports or data queries. The management team knew that it would be much more constructive for their sales team to spend more time focusing on offering their customers new products and better service, so they agreed that a Business Intelligence solution which provided easier and faster sales reporting was a priority requirement.
As the management team had been specifically recruited from larger companies, they were all used to having a central repository of data where they could go to analyse information, and had experience of a number of different product solutions. They approached the market to see which products were available and, more importantly, which were the most appropriate for the size of their organisation. They explored a range of products, from bespoke solutions through to a number of packages such as QlikView, Inca Software and IBM Cognos. They also considered not just the product on offer but the way in which it would be implemented.
"Out of all the different packages we approached with sample data we chose Board as it was the one which felt was the most flexible, and that was probably the biggest selection criteria for us," comments Charles.
The Board Solution
The objectives of the initial implementation were as follows:
Improve the ease and speed of forecasting and reporting processes
Reduce the need for/reliance on so many spreadsheets
Improve the quality of financial planning and management reporting
As New England Seafood need to be constantly aware of their margins, costs and product demand, their historical data had been kept in a large number of spreadsheets that were interconnected. Board has given them the ability to combine these spreadsheets with accounts information from their ERP and with careful project reviews throughout Phase one, Board is working well for them.
Board impressed the team with clear user interfaces, lack of separation between planning and analysis functionality and the relative ease with which users could administer the system internally.
The company's forecast data is now input directly into Board by the sales team, with actuals such as costs and profit then interfaced from their ERP on a weekly basis too. This now means that they can analyse company profitability without searching through a large number of spreadsheets.
Within the sales forecasting and reporting functions, the most important thing for New England Seafood has been the improvement in their ability to analyse their data. Previously, it was being analysed but there was an overeliance on the intuition and experience of a number of key people within the team.
"We have now got a system that shines a light on all areas of the business, product profitability, trending of product lines etc. We also now have sales team members doing a lot more analysis themselves, safe in the knowledge that they are dealing with reliable data from one source." says Charles.
Board's integration with Office has also helped New England Seafood team members to be more at ease with the Board solution. Charles has noted that people are starting to see the opportunities that the system can bring. They understand that their daily, weekly or monthly reporting tasks can be automated to make analysis quicker, easier and more reliable.
As Board is an all-in-one toolkit, Charles believes that it is the ideal BI & CPM Solution to grow with New England Seafood;
"If someone had the same brief as us, I would definitely give Board a thumbs-up. My advice though would be to start simple, get to know the software and its capabilities and then grow as you go."
Subsequent Development
The solution above went live in the summer of 2010 and immediately had a hugely positive impact on visibility of performance data. With the numbers now becoming available in a far shorter period of time, the commercial and finance teams at New England Seafood were able to turn their attention to getting behind the numbers, working out what was driving performance and then make better decisions on the back of this insights
With the success of the Board solution now evident to other teams across the business, the Finance Director found himself being approached by teams around the business to see if the Board solution could be extended to help them in their areas of work. As a result, the second phase of the system implementation was conceived and the results have been astounding.
As an area of focus, the Finance team opted to extend the system to allow for fully allocated, weekly product profitability data. They were conscious that there are many businesses that aim for this but, with the inevitable complexities that surround each business accounting method, many fail as these issues grind their development process to a halt.
For New England Seafood, the key to navigating through the multitude of accounting complexities lay in the flexibility of the Board solution.
"Each time we came up against an issue we could sit down with the development and project team to work it out. Each and every time the flexibility of the solution shone through," said Charles.
Having now fully implemented the second phase of the project (which went live in November 2011) the team at New England Seafood are reaping the rewards of the system. Previously they, like many manufacturing businesses facing inflationary pressures, would review their profitability by examining the usual KPIs such as purchase price variance, but it was nearly impossible to show the effect this had at a product level without a sizeable off-line Excel exercise.
Charles summarises the benefits of the Board solution:
"Before implementing the second phase of this project I would often hear two separate discussions in our management meetings. The first would be to highlight some negative variances such as purchase price or usage, and the second would then be about how well certain products were performing (albeit at a standard costing level, before the allocation of any variances). Even though the link is obvious and the resulting impact on REAL product profitability is a serious matter, the teams across the business had no way of drawing the two issues together.

By way of contrast, I am now hearing discussions on a weekly basis about REAL product profitability and most importantly the actions we need to take in order to improve profitability on specific products. It has been a revolutionary step in the way we run our business."
The Future with Board
New England Seafood is now close to implementing a third phase of the implementation which will provide full product costing capability within the Board solution (these are currently managed on Excel spreadsheets with a manual interface of data into the company's ERP system).
"We have now got a system that shines a light on all areas of the business, product profitability, trending of product lines etc. We also now have sales team members doing a lot more analysis themselves, safe in the knowledge that they are dealing with reliable data from one source." Charles Noble, Finance Director